12 Free Things To Do In Lagos
If you would love to explore Lagos on a budget, there are various historic places you can visit for free. All you'll need is an explorer's eye and a camera. Here are things to do in Lagos.
1. Visit Freedom Park Lagos
Old Prison Ground, Broad Street, Lagos Island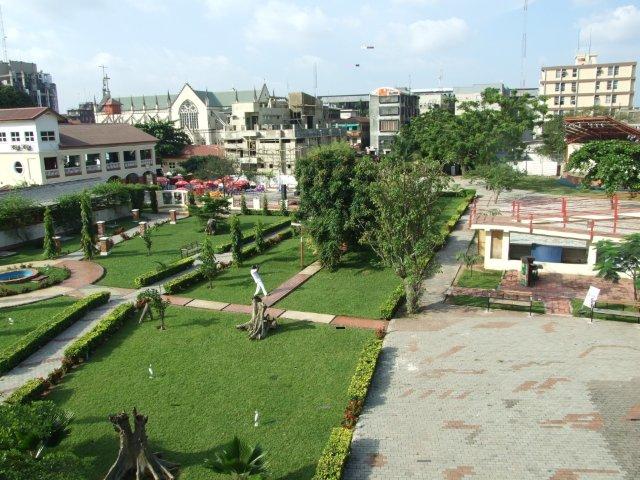 Freedom Park was once served as Nigeria?s colonial rule, today, it is a serene location with a beautiful natural display. Visitors can view the former cell layout of the old prison grounds, the Wole Soyinka Art gallery and enjoy local and select foreign cuisine. Every third Friday of the month, the Afropolitan Vibes concert, which is a mashup of Afropop and traditional Yoruba, is held at the park. Freedom Park is freely open to the public, unless on concerts days.

2. Stroll, Jog or Cycle Across The Lekki-Ikoyi Link Bridge at Dawn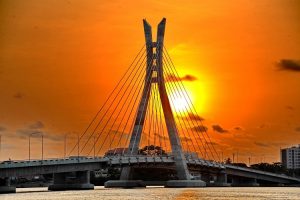 Lagos is home to some of the longest bridges on the continent, but the Lekki-Ikoyi link bridge has become one of the most popular bridges of late. Besides easing the flow of vehicular traffic, the 1.36 Km cable-stayed bridge also serves as a recreational facility. If you are staying around Lekki or Ikoyi during your stay in the city, then you don?t have to worry about staying fit as this bridge is perfect for fitness needs. The best time to jog or walk on the wide curbs of this bridge is usually in early mornings and evenings.
3. Visit The Cathedral Church of Christ?
Marina, Lagos Island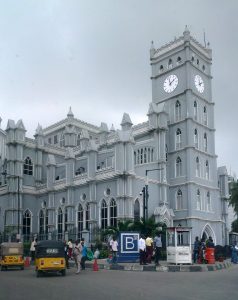 Arguably the most prominent landmark in Lagos, the Cathedral Church of Christ, Marina is an Anglican cathedral located in Marina, Lagos Island. The structure was completed in 1946. This Norman Gothic-styled architectural masterpiece is one of the best preserved historical buildings in Lagos and an excellent place of worship.
4. Browse the Terra Kulture Art Gallery
Victoria Island, Lagos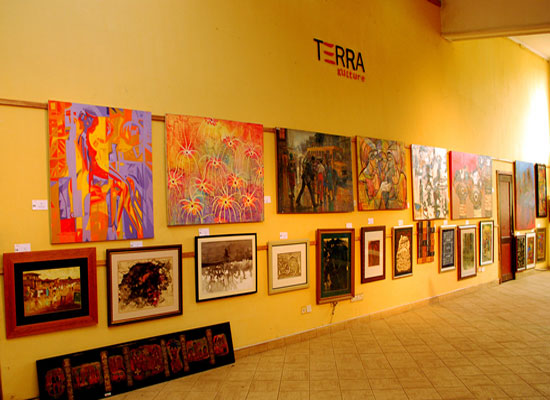 Lagos is fast becoming a hub for art enthusiasts in Nigeria and in Africa. There are several art galleries in the City, including the
Terra Art Gallery
at Terra Kulture, a leading art, cultural, and educational centre located in Victoria Island, Lagos. Although you might have to spend some money at the bookstore and restaurant at Terra Kulture, you can view Africa themed artworks and painting on the second floor for free. Additionally, you can lounge and enjoy free Wi-Fi on the terrace.
5. Visit Iga Idungaran
46/48,?Iga Idungaran?Street, Oba's Palace Road, Lagos Island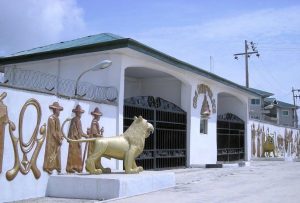 Iga Idungaran is the palace of the paramount traditional ruler of Lagos (The Oba). It is situated in Lagos Island, in an area popularly known as
Isale Eko
. Originally built in 1670 for Oba Gabaro, the palace serves as the administrative centre for the Oba of Lagos. It also serves as the venue for the annual?Eyo Festival. Iga Idungaran is open to tourists. However, you will be required to permission before entering.
6. Relax at the Muri Okunola Park
Ahmadu Bello Way, Victoria Island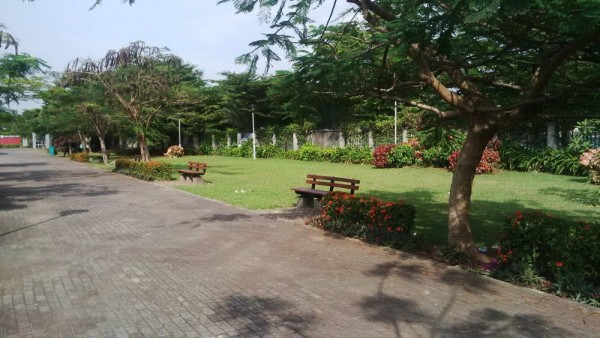 Taking a break from the usual hustle and bustle, Lagos offers a number of free parks with great amenities. One of such parks is located Is the Muri Okunola Park located in the heart of Victoria Island. The park is a great place to relax and take wonderful photos, you can also enjoy the free public wi-fi that was recently installed by the Lagos state government.
7. Visit Tinubu Square
Nnamdi?Azikwe St, Lagos Island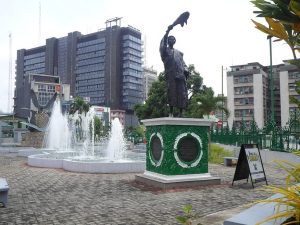 Formerly known as the Independence Square, Tinubu Square is an open space landmark situated in Lagos Island. The square is in memory of Madam Efunroye Tinubu, a slave trader, business magnate and powerbroker of colonial Lagos. The square contains two fountains and a life-size statue of Madam Tinubu on a cenotaph surrounded by flowers and tropical trees. It is ideal for a picnic or a relaxing day in the sun.
8. Walk on the sandy beaches in Lekki and Victoria Island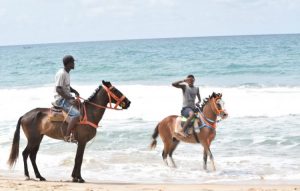 Being a coastal city, the city of Lagos is home to
numerous beaches
including; the Elegushi Royal Beach, Eleko beach, Alpha beach, Tarkwa Beach, Kuramo Beach,?
Lekki beach
, Atican beach and Oniru beach. These beaches are located on the Island area of the city of Lagos, they are excellent for the leisurely stroll, and relaxation. If you want to take wonderful pictures with the water in the background.
9. Experience the Legacy Railway Museum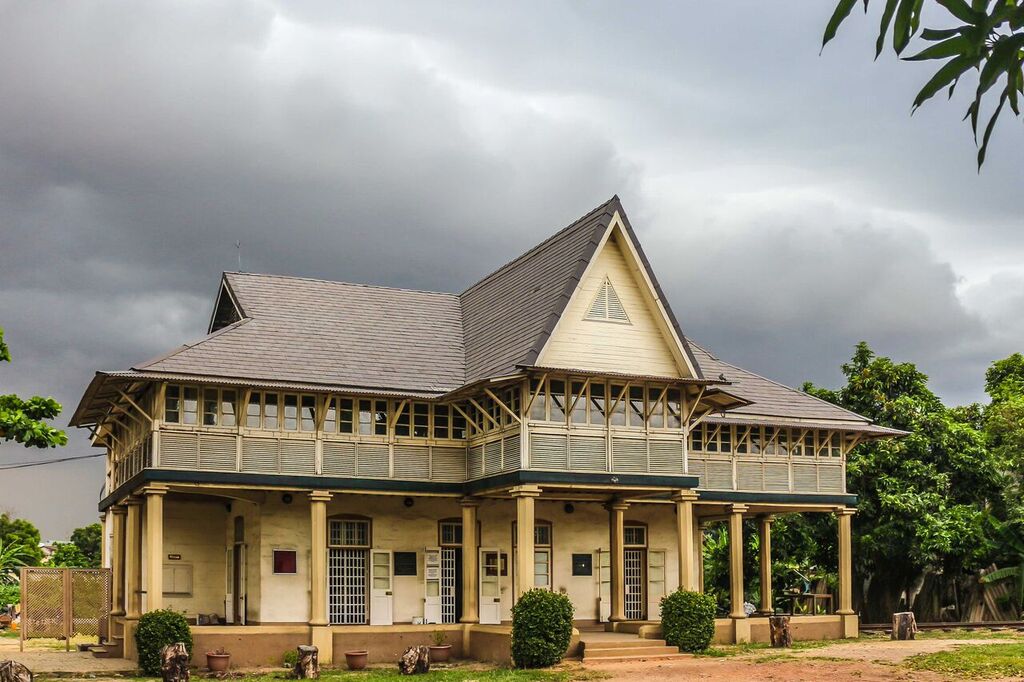 Also known as the Jaekel House Museum, the?
Legacy Railway Museum

?
was built in 1904 to preserve the monuments of the railway compound. The museum is named after Francis Jaekel, a former superintendent of the Nigerian Railway Corporation and it is located in the Ebutte Metta area of the city of Lagos. While at the museum, you can view and educate yourself on the different artefacts and photos chronicling the heydays of railway travel in Nigeria.
10. Visit Tafawa Balewa Square (TBS)
Awolowo Rd, Onikan, Lagos Island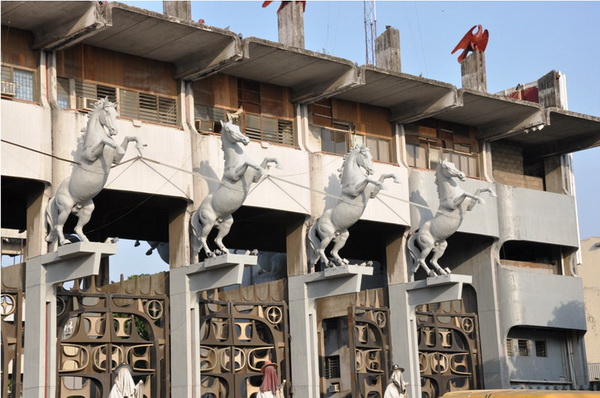 Named after Nigeria?s first Prime Minister, the Tafawa Balewa Square is situated in the commercial heart of Lagos. It is home to the Remembrance Arcade; which is a memorial?to soldiers and victims of the Nigerian Civil War and the World Wars. ?The 50,000-capacity square serves as a venue for religious and political rallies and events. Besides being a landmark, the Tafawa Balewa Square is home to a shopping centre, several businesses, several restaurants, and a BRT bus terminal.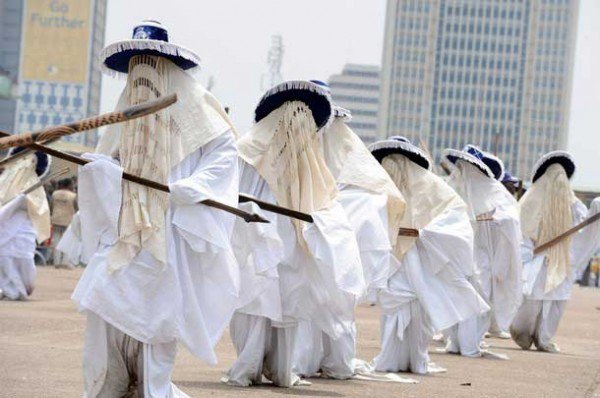 11. Witness the Eyo Festival
The Eyo Festival is an abiding tradition of Lagosians and one of the unique celebrations of the Yoruba culture. This festival has become a global tourist event attracting visitors from all over the world who come to view a procession of the white-clad masquerades also known as Eyo. If you are in Lagos during an Eyo Festival, you can catch the procession that begins at the Idumota area and ends at the palace of the Oba of Lagos.
12.?Check out the world-class malls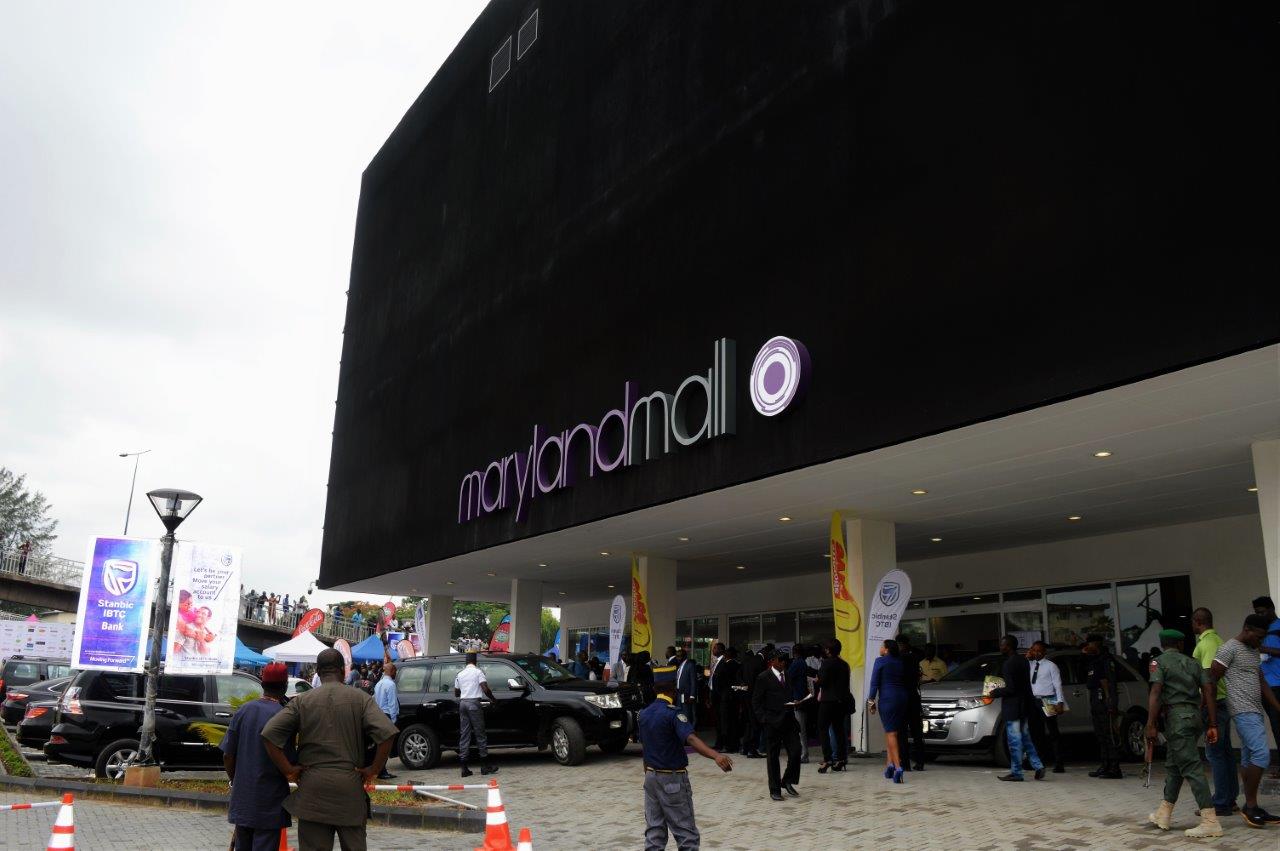 Lagos is known for its wonderful malls scattered in different areas of the city. Prominent among them are the
Ikeja City Mall
,?
Palms Mall
?in Lekki, and
Festival Mall
in FESTAC. From cinemas to electronic stores, clothing stores, and food courts, these air-conditioned malls are perfect spots for window shoppers and those that want to while away time. The malls are usually very crowded on public holidays, and most stores are open from 8 am to 10 pm daily.

People who liked this also like...
Unarguably the most economically active and socially diverse state in Nigeria, Lagos state is strategically positioned as the major convergence points for all other parts of the country and also the main entry point to the rest of the world.?Just in case you find yourself in the city of Lagos at any time of the year, these destinations are definitely worth visiting.
Do you love traveling to places to unwind and have fun? Are you new to Ibadan and you are interested in fun things to do in Ibadan? Ibadan, the ancient city and capital of Oyo State, is an amazing place to visit or stay.
Lekki is a beautiful part of
?Lagos
?Island known for its elite ambience. If you want to visit Lekki and you have a small budget, there?s no need to worry. You can have a fun and interesting in Lekki?and keep your limbs intact. We?ve created a quick guide to help you enjoy Lekki without reaching into your pocket. There is no better time to consider investing in real estate than? now. Looking for where to buy houses in Lagos? find out about
house for sale in Lekki
,
house for sale in Ikoyi
,
house for sale in Ajah
and
House for sale in Ikeja
. If you are looking? outside Lagos, you can find out about
house for sale in Abuja
.