City Travel Guide Wukari
Wukari doubles as a City and a Local Government Area in Taraba State, North Eastern Nigeria. This city has a tropical savanna climate with an average annual temperature of 33 degrees centigrade. The estimated?population of the City of Wukari is 686,911 Inhabitants. Wukari is a business-lively place full of commercial activities with popular markets like the Yam Market and the Rada Kada Main Market all located within the city?s metropolis. The people of Wukari are known for local cuisines such as the Tuwo Shinkafa, Suya, and Fura. The city of Wukari has several tourist attractions to offer visitors to the city and these include the Marmara Crocodile Pond and the Wukari Games Reserve. Wukari also has a number of festivals which celebrate the city?s rich cultural heritage. These festivals include the Nwonyo Fishing Festival and the Puje Festival.

Getting?To Wukari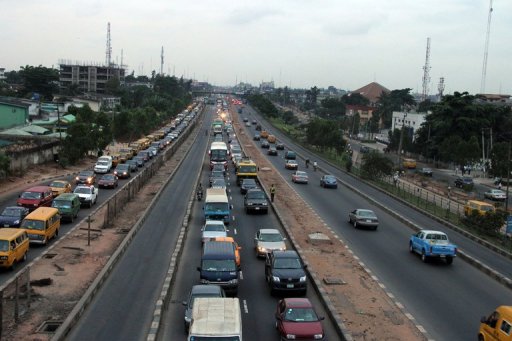 Travelers to Wukari have a number of transport options for?getting to the City. These include
Traveling to Wukari by Air:?
Jalingo Airport in Taraba State shares close proximity with Wukari. Travelers to Wukari who wish to embark on their journey via air travel can utilize this Airport and upon landing completely the short road trip from Jalingo to Wukari. Alternative Airports available to persons traveling to Wukari by Air include the Yola Airport in Adamawa State and the Jos Airport in Plateau State. The Average cost of traveling by Air to Wukari from different parts of Nigeria is 18,850.

Traveling to Wukari by Road
- Wukari is connected by Road to neighboring Cities like Jalingo, Plateau, Yola, Bauchi, and Gombe. A number of Bus Mass Transit Companies in Nigeria provide shuttle services?to Wukari. Prominent among these transport companies are the Entraco (Enugu transport Company) which conveys people to Taraba from the?South Eastern States. The Benue Links offers shuttle services to people wishing to get to Taraba from the North Central parts of Nigeria. The average cost of traveling to Wukari from the South Eastern States of Nigeria is N5,500 and N2,000 from the North Central parts.
Getting Around in Wukari
Intra- City movement within Wukari is facilitated by the motorbike riders, the tricycle operators, the Mini buses and the taxi Cab drivers. These transport service operators ply designated routes conveying passengers from one point of the City to another at an average cost of N100. However, higher Costs are obtainable when the services are personalized.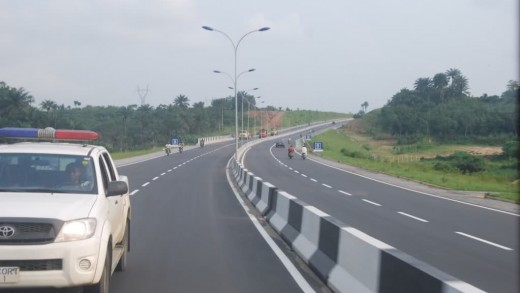 Things to do in Wukari
There are a bunch of activities Visitors to Wukari can engage in during their stays within the City. From commercial to social and educational activities, the City offers great entertainment and fun to residents and visitors.
Free things to do in Wukari
Visitors to Wukari City who are on a tight budget and do not have much cash to throw around can still get entertainment and fun within the City without stretching their financial resources by engaging in activities such as Visiting the City?s landmarks and tourist attractions Attending any of the City of Wukari?s numerous festivals. Visiting and/or worshipping at the City?s numerous Mosques and Churches.
How to spend 48 hours in Wukari
Forty-eight hours is such a little period of time for a Visitor to Wukari to totally enjoy all the thrills the City has to offer. Nevertheless below is a list of activities that Visitors to Wukari who have a limited time to spend within the City can engage in to get as much fun as they can from their stay. Enjoy a drive around town to view the City?s scenery Sample the City?s delicious local Cuisines Go on a shopping spree at the City?s numerous shopping Centres and Markets. Hang out and unwind over chilled drinks at the City?s popular hangout spots. Lodge in a Cozy Hotel
Where to Shop in Wukari
Visitors to Wukari can go shopping and purchase a variety of items at various shopping centres within the City which include:
The Bakers Shop
- At this shopping centre located at no 1 Awetato street, Visitors can purchase a variety of baking implements such as baking pans plus condiments used in baking like?flour, icing sugar and eggs.
The Yam Market
- The Yam Market as the name suggests is the main purchase point for Visitors wishing to buy yam in large quantities. Wholesalers of Yam come here to buy yam in bulk to sell at other smaller markets.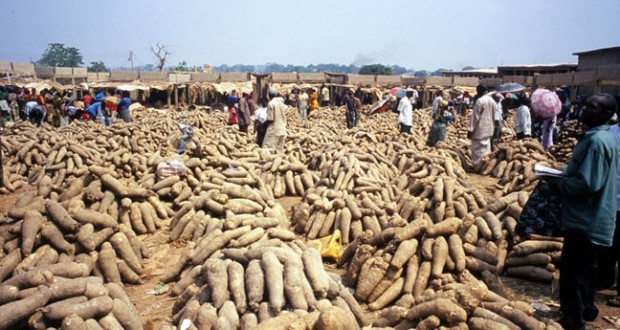 Zicson shopping centre
- At this shopping Center which is situated at no. 42A Dikko Sambo Street , Visitors get to purchase a wide variety of commodities ranging from household provisions, small gadgets and fashion accessories. Other shopping Centres in Wukari include the Linco shops. Wukari also has a number of Markets from where Visitors to the City can get a variety of commodities. These Markets include
The Rada Kada Main Market
- This Market offers Visitors a wide variety of commodities which include foodstuff and a range of household equipment.
Places to Eat in Wukari
Food can be accessed from roadside Vendors, food hawkers and eateries in Wukari. The City of Wukari has a number of eateries where Visitors to the State can access a variety of indigenous and foreign dishes. These eateries include restaurants and fast food spots such as The Mararraba Ichen which is located at no 1 Buban Mararraba Street where Customers can savor a list of homegrown and foreign dishes. We-can Caf? which offers food and drinks of varying kinds The average cost of a plate of meal in Wukari is 300 naira.
Places of Interest in Wukari
The City of Wukari has a number of landmarks and interesting places. These include The Marmarra Crocodile Pond?houses a number of crocodiles. There is a myth that the crocodiles don't attack humans. The Wukari Games Reserve where several wild animals roam about in a natural setting devoid of human interference. The Royal Palace of the Aku-Uka of Wukari The Federal University Wukari. There are other interesting places to visit around Wukari which include The Kpambo and Fikyu Rock formations The Barup Timga Waterfalls The Bitako Hills.
Staying in Wukari
There are a variety of lodging options available to Visitors in Wukari City and these are spread over different budget cadre. HOTELS FOR TRAVELERS ON A LOW BUDGET- These include Jankada Motel located at no 2 Jakanda Avenue offers basic hospitality services which include fans and Air conditioners plus adequate Car parking space at very affordable prices. Karofi lodge which is situated along the Federal University Wukari road offers guests comfortable bedding and en-suite bathrooms with shower facilities. The average cost of spending a night at Hotels in this Category is 2000 naira. HOTELS FOR TRAVELERS ON A MEDIUM BUDGET- These include Eden Hotel located along the old Bantaje Road where Guests get services like regular power supply, flat screen television sets and adequate security. Sonyama Suite found along the Old Bantaje Road offers Guests modest hospitality services such as regular power supply and private bathrooms. The average cost of a night?s lodging in Hotels under this Category is 5000 Naira HOTELS FOR TRAVELERS ON A HIGH BUDGET- These include The Rohi Grand Suites located at Kwararafa Crescent in the cool part of the Wukari City which offers guests adequate parking space, luxurious bedding, and lush green flowers. The Achumam Resort Hotel located in the heart of town which offers Guests nice accommodation facilities such as refrigerators, air conditioner, and comfortable beds. The average cost of Hotels in this Category is 10,000 naira.

People who liked this also liked...
Jalingo offers Visitors an interesting array of tourist attractions with some of these landmarks located within the City and some others just on the outskirts. Some of these tourist attractions include the Mambilla Plateau, the Gashaka-Gumti National Park, and the Marmara Crocodile Pond.
Yola?is the capital city and administrative center of?Adamawa State,?Nigeria. Sprawls across the hillside of this North-Eastern region of Nigeria. Yola is split into two parts. The old town is?the traditional city while the new city?is the administrative and commercial center.