Take a Refreshing Tour of Ngwo Caves and Waterfall
Ngwo Caves and Waterfall is one of the most common tourist sites in the endowed coal city Enugu, located in the South-East capital of Nigeria, and has the audacity to boast of undiluted natural beauty. The cave and waterfall is in the depth of a hidden gorge in the Milliken Hill. ?The tourist site has a combination of natural endowment that makes visitors and travelers come to see. There is the cave, the waterfall, a pine forest and also a valley.
The Ngwo Pine Forest is also part of the sites tourists are expected to visit; it is full of pine trees that are full of twists and turns on a downward slant stone paved track. If you are thinking about hiking in this place, yes it is a go-go activity to do here, as well as having a picnic.
The pine forest leads to the Ngwo Cave that has been naturally built with limestone rocks in it. The cave is underneath or inside the Milliken Hill, there are some parts of the caves that are easily accessible while some are not, therefore needs very good climbing.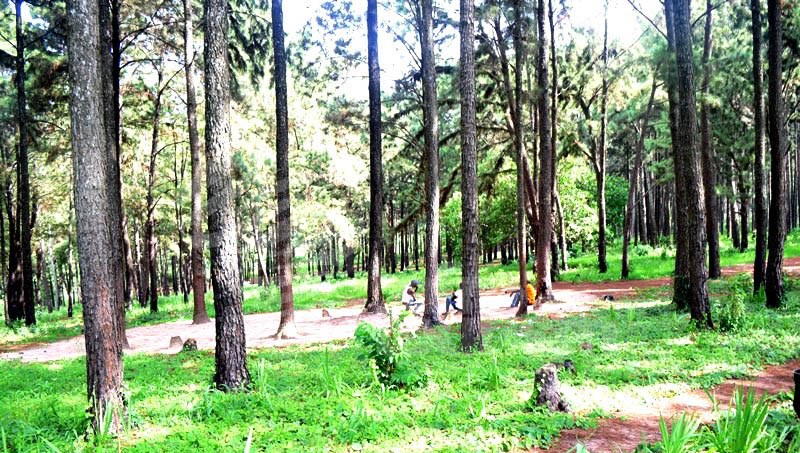 The Ngwo Cave houses the Ngwo Waterfall. As a result of the small opening on top of the cave, little gush of water penetrates into the cave, causing it to make a somewhat waterfall.
The grounds of the cave is filled with a shallow pool of water and flows out as a small stream at the back of the rock. The water tends to be hot or warm sometimes. An adventure into the cave and waterfall is quite scary but totally with it.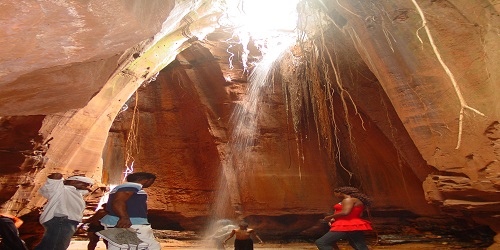 How to get to Ngwo Caves and Waterfall:
It can be accessed via Iva Valley Rd/Miliken Hill and Old Enugu-Onitsha Rd. It is a 25 minutes drive from the Enugu Golf course.
Things to bring to Ngwo Caves and Waterfall
Camera: to capture beautiful moments and artistic beauty.
Hiking boots: for hiking the Ngwo Pine Forest.
Swimming trunk: to take a dip into the pool of the Ngwo Waterfall.
A rubber shoe, or a water resistant shoe: so as not to allow mud or water spoil one that is not.
A pair of shorts
Things to do at Ngwo Caves and Waterfall
Have a picnic at the Ngwo Pine Forest.
Hiking
You get to learn about nature.
Animal sighting
Research
Fishing