My first visit to the La Campagne Tropicana beach resort in Ibeju-Lekki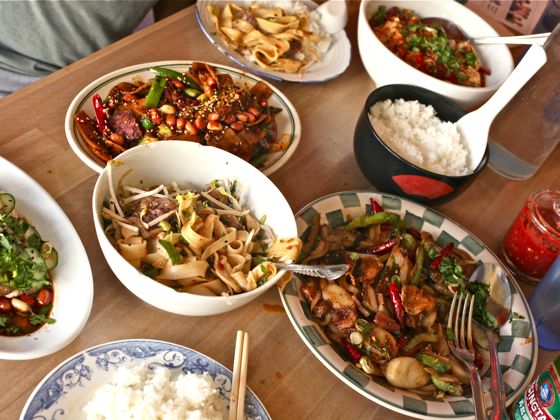 I just got back from school after a very long and tiring semester, and I knew I needed a break, no matter how short. La Campagne Tropicana beach resort in Ibeju- Lekki came in handy since it was really close by and my friends had great recommendations about the place. So, on this beautiful Saturday morning, my friends and I decided to head down there.?

It was my first time there and I had lots of expectations since my friends had high recommendations as they had been to the resort before. I didn?t want them to jinx the mood though so I told them to chill out with the details they were sharing and allow me to have my own fun. I refused to be told what to take along and told them to leave me to make my own choices and take the blame or glory alone.

La Campagne Tropicana is on the same axis with Ijebu Ode, Ogun state. Don?t have it in mind that you are going to Ibeju or Epe axis, you?re going to Ijebu Ode. Once you are within the proximity of the resort, you will know as it is really not hard to find because the layout is beautiful and breathtaking.
Upon arrival, we were told the entry fee was 5,000 naira for adults, 3,000 for teens and 1,500 for kids. After payment was made, there was a car made available to transport us from the gate to the beachside and this is because of how big the resort is. If you would rather bring your own food and drinks into the resort though, it will cost you an extra 1,000 naira.

La Campagne Tropicana Beach Resort is entwined in the core freshness of nature amongst virgin trees and the lovely view of the gentle romantic reflection of the setting sun upon the calm Atlantic Ocean. The view was amazing and breathtaking. I was impressed with my friends? choice.
The well-maintained beach resort showed a true reflection of Africa ?s beauty and culture. It has a Yoruba cultural fuss, which came across to me as enticing. All the staff were dressed in locally made African attires, which seems like a great way of promoting Nigeria?s culture. All the chalets and streets had mostly Yoruba local names as well. There was the Simi chalet as well as the Kodi, Laba, Oso, Ilerigi, Obieze/ Anago, Ilerimi, Ilerigi.

Have I mentioned that the resort truly looked like the birthplace of African decor? It is the perfect place where anyone would get to experience the beauty of African Interior designs. The resort focused on presenting African hospitality and culture in a cosmopolitan manner. Then there was the amazingly clean beach, lagoon and mangrove forest that made me want to just observe and relax all day long.
I had amazing views of snake trees, mangroves, monkeys, squirrels, bats, and various species of birds such as kingfishers, seahawks, egrets, and ducks. The beauty of the scenery, the designs and surroundings, the maintenance, the cultural touch, and palm trees absolutely swept me off my feet.
There was a mangrove forest that was just suitable to play or bond with families and team members, go fishing in the lagoon or do nothing but relax on the warm sands on the beach. The resort is definitely top on my list of the most ideal location for honeymoons, corporate retreats, and conferences, family getaways, getaways, destination proposals, and weddings.
La Campagne Tropicana Beach Resort combines African themed hospitality with modern luxury and it is said to be the best resort in Nigeria. They offer a range of facilities like:
24-hour power supply and fully air-conditioned rooms that I sadly didn't get to enjoy
a swimming pool that almost made me wish I lived there.
a beauty spa and wellness center where I heard offers full-body massages, beauty baths, manicure and pedicure as well as facials. I didn't try it out though, I, unfortunately, didn't go with enough cash.
An on-site business center for official or professional use during your stay at the resort is available.
A well-equipped fitness and health center with professional gym instructors.
The Restaurant and Bar at La Campagne Tropicana offered a variety of local and continental dishes. There were various African drinks and beverages like Zobo and Palm wine.
There was also an outdoor recreational and sporting facilities including a tennis court, volleyball court, boat riding, and surfing equipment.
Boat cruise, jet ski, kayaking, swimming pool, beach soccer, water volleyball, snooker, horse riding, football, swings, basketball, bicycle ride, table tennis.
I'm sure you are wondering how I know all these things. Well, a girl asks a lot of questions because she cannot afford to be caught off guard. Plus I wanted to make sure that the next time I visited the resort, I was financially prepared to spend like it was going to be my very last.

My first experience at La Campagne Tropicana beach resort was truly refreshing and exciting though. The place held a lot of charm and I had as much fun as I allowed myself. Looking forward to visiting sometime soon. You can share your experiences as well, I look forward to hearing from you.
Other interesting reads include;