Go on a Thrilling Adventure to Oguta Lake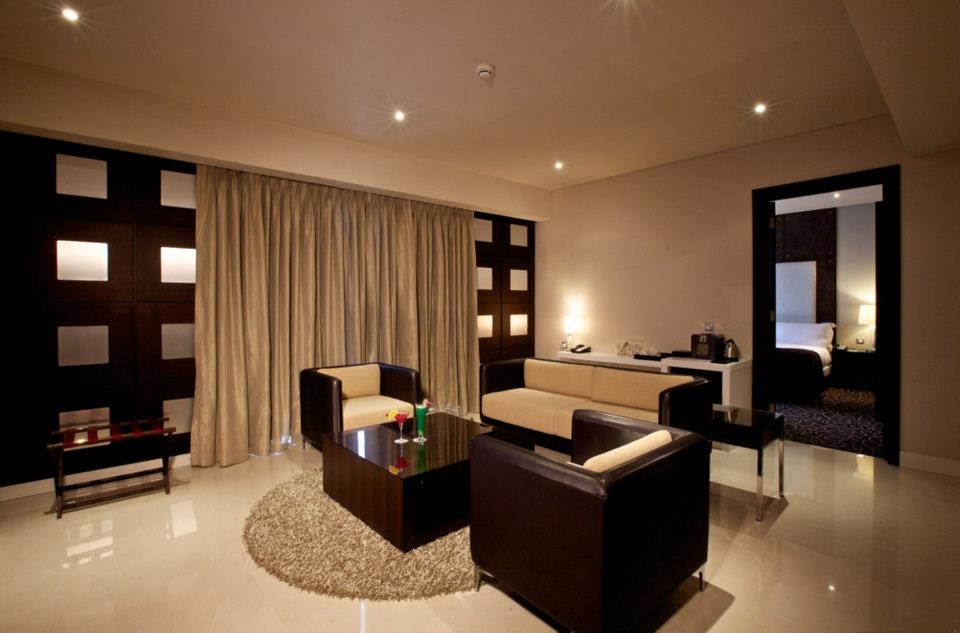 Located in the South-Eastern part of Nigeria, Imo State. The Oguta Lake is the largest natural lake in the state also, in South-Eastern Nigeria. It has its width 2.41 kilometer and a length of 8.05 kilometre.
The Njaba River is the major source inflow of the Oguta Lake, while its other three sources are Awhana, Utu and Orashi. The lake is surrounded by green trees of the rain forest.
The uniqueness of this lake is a mysteriously beautiful one. Giving that there is a confluence in the lake, it is expected that the two rivers mix, but shockingly they do not mix together. Like how is that possible? Who knows maybe scientists have an explanation for this.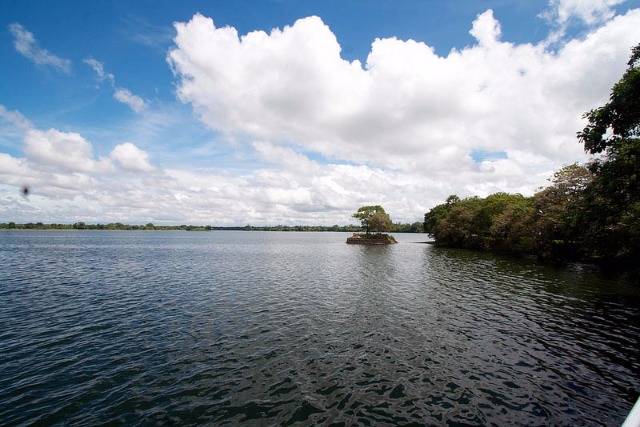 There are three historical stories about the Oguta Lake. Firstly, the story based on traditional belief is that the two rivers, Urashi and Ogbuide, having the colors brown and green respectively. It is held that the Urashi river is male, while the Ogbuide is female, the traditional story behind them not being able to mix is that the two rivers were once married and later a quarrel ensued between them which made them separate and never to mix again.
The second historical story is that the lake was one of the territories which the British used in penetrating into the Igbo hinterland.
The last is that the lake was used as a base by the Nigerian Navy during the Biafran war, which is why there is a bunker in the bushes surrounding the lake. There are also accounts of the former Biafran war boots to be found in various areas surrounding the lake.
There are two shrines in both sides of the lake, this is because over the years, the indigenes have adapted a traditional worship to the two rivers as a god and goddess. The indigenes reverence the lake as an integral part of their lives because it serves as a means of transportation, food, and source of income for them.
Things to do at Oguta Lake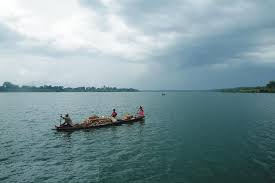 Have a boat or canoe ride and ensure you get to see the unique confluence. since it is the most striking feature that welcomes tourists to Oguta Lake.
If you have the audacity, swim at the shallow edges of the lake.
Capture images of the confluence and other photographs to keep memory.
Eat a bowl of pounded yam and ofe nsala, also known as white soup, since it is the traditional food of the Oguta people.