Nnamdi Azikiwe International Airport - POPULAR DESTINATIONS, TERMINALS, CHECK-IN, AND NEARBY HOTELS.
Latest updates on Nnamdi Azikiwe International Airport
IATA : ABV
ICAO : DNAA
Airport Type
Owner
Location
Coordinates
Elevation
Public
Federal Airports Authority of Nigeria (FAAN)
Abuja
9?00?24?N
7?15?47?E
342 m / 1123 ft
Formerly known as Abuja International Airport, the Nnamdi Azikiwe International Airport is an airport serving Abuja in Nigeria. It was renamed to honour the past contributions of Nnamdi Azikiwe, who served as Nigeria's first president from 1963 to 1966. It is located at Abuja, the capital state of Nigeria.
The airport was built in 2000, however, flight operations commenced at the airport in 2002. After the construction of a new runway in 2017 and an airport terminal in 2018, the airport has witnessed high passenger traffic. In 2015, the airport recorded passenger traffic of 4,341,637 passengers, however, in 2017, the numbers dropped to 3,462,830.
CHECK-IN
Flight booking has never been easier! If you can?t get to the airport, you can also check-in online. To do this, visit an airline check-in site. You should also follow each check-in step cautiously. Fill in the right details too.
However, if you have special needs it is best that you check-in at the airport counter. These could be needs such as excess baggage, pets or documents that need to be verified. You should also note that not all airlines offer online check-in services.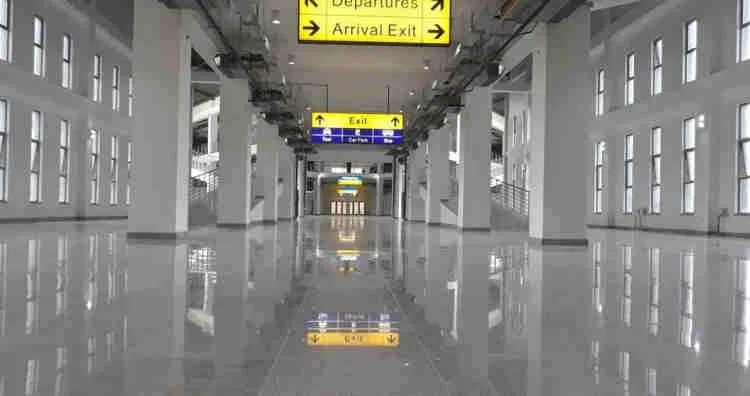 RUNWAY
A new runway was constructed at the airport in 2017 to replace the dilapidated 3610 m runway.
| | |
| --- | --- |
| Direction | Length |
| 04/22 | 3610 m / 11844 ft |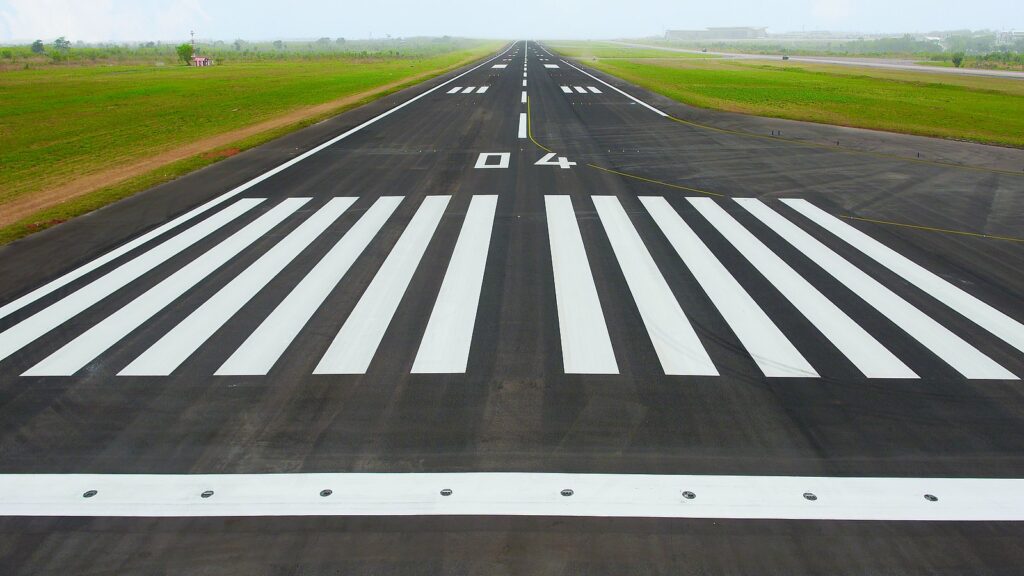 FLEETS
Nnamdi Azikiwe International Airport is a hub for several local and international airlines. It serves primarily as a base for Arik Air, Air Peace, Overland Airways, Ibom Air and Aero Contractors.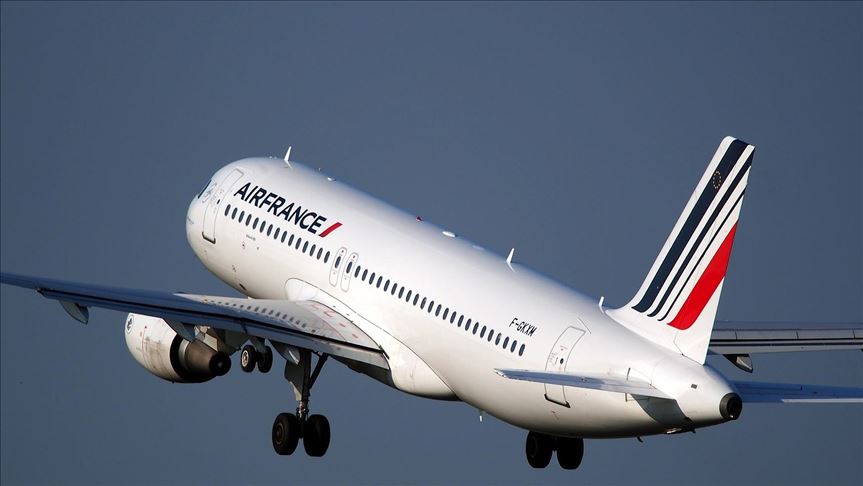 TERMINAL
Abuja International Airport has a domestic terminal, and a new international terminal constructed in 2018. The terminal currently handles flight to major cities and some international cities like Frankfurt.
AIRLINES AND DESTINATIONS
| | |
| --- | --- |
| Airlines | Destinations/Routes |
| Aero Contractors | Lagos, Owerri, Port Harcourt?Omagwa, Benin City ,Sokoto, Uyo, Yola |
| Africa World Airlines | Accra |
| Air C?te d'Ivoire | Abidjan |
| Air France | N'Djamena, Paris?Charles de Gaulle |
| Air Peace | Asaba, Calabar, Enugu, Kebbi, Lagos, Owerri, Benin City , Port Harcourt?Omagwa, Yola |
| Arik Air | Asaba, Bauchi,[26] Benin City, Calabar, Enugu, Gombe, Ibadan, Ilorin, Kano, Lagos, Maiduguri, Owerri, Port Harcourt?Omagwa, Sokoto, Uyo, Warri, Yola |
| ASKY Airlines | Lom?, N'Djamena, Yaound? |
| Azman Air | Kano, Lagos , Benin City |
| British Airways | London?Heathrow |
| Dana Air | Lagos, Owerri, Port Harcourt?Omagwa, Uyo |
| EgyptAir | Cairo |
| Emirates | Dubai?International |
| Ethiopian Airlines | Addis Ababa, Yaounde |
| Ibom Air | Lagos, Uyo |
| Lufthansa | Frankfurt |
| Med-View Airline | Jeddah, Lagos, Yola |
| Overland Airways | Akure, Asaba, Bauchi, Calabar,[28] Dutse, Ibadan, Ilorin, Jalingo, Jos,[29] Kano,[30] Katsina,[31] Lagos, Minna |
| Qatar Airways | Doha |
| RwandAir | Accra, Kigali |
| Turkish Airlines | Istanbul |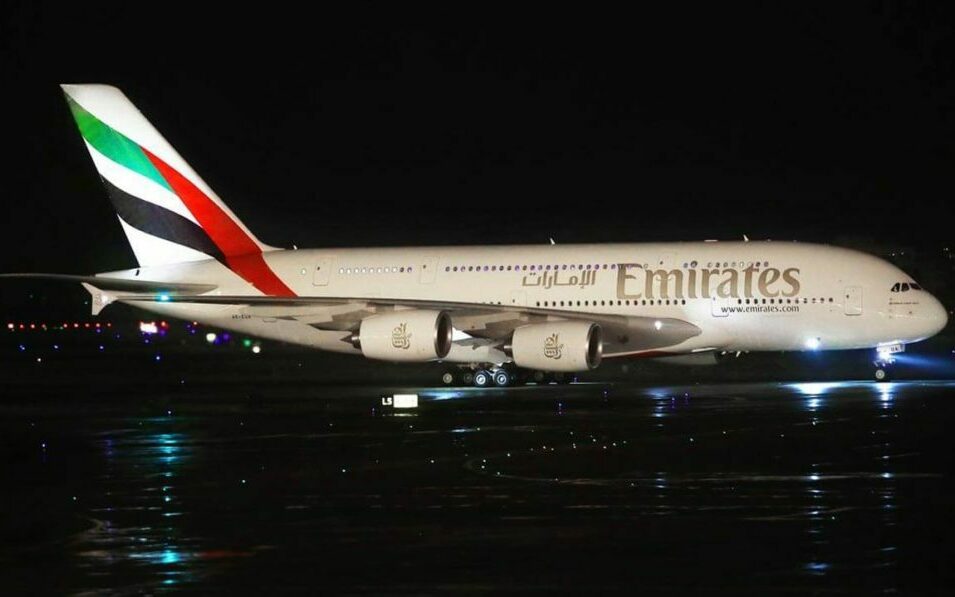 HOTELS NEAR NNAMDI AZIKIWE INTERNATIONAL AIRPORT
AIRPORTS NEAR NNAMDI AZIKIWE INTERNATIONAL AIRPORT
Akanu Ibiam International Airport
Mallam Aminu International Airport