Jalingo Airport - POPULAR DESTINATIONS, TERMINALS, CHECK-IN, AND NEARBY HOTELS.
Jalingo Airport - Latest Updates
IATA Airport Code: NONE
ICAO Airport Code: DNJA
| | | | | |
| --- | --- | --- | --- | --- |
| Airport Type | Owner | Location | Coordinates | Elevation |
| Public | Federal Airports Authority of Nigeria (FAAN) | Jalingo | 8?54?10?N, 11?17?10?E | 209 m / 685 ft |
Jalingo Airport is located in Jalingo, the capital city of Taraba. It serves Jalingo and nearby cities. Although the domestic airport was built in 2014, commercial services began in 2015. In 2017, Jalingo airport was reopened after a series of upgrade and renovation. Currently, the facilities at the airport are fully functional and fit for commercial services. Since operations commenced at the airport, agricultural activities in the state have taken a new dimension.
CHECK-IN
If you cannot make it to the airport check-in counter, you can book a flight by simply using your phone. To check-in online, visit an airport check-in site and carefully follow the check-in process.
However, if you have special needs like excess baggage, disabled persons, pets or documents that need to be verified, like your visa, it is advised that you check-in at the airport counter. It is also worthy of note that not all airlines offer online check-in services.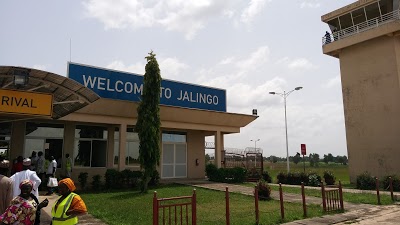 RUNWAY
The 7874 feet runway of the Taraba State airport is paved. In order to enhance resistance to shear stress, it is paved with asphalt.
| | |
| --- | --- |
| Direction | Length |
| 07/25 | 2400 m / 7874 ft |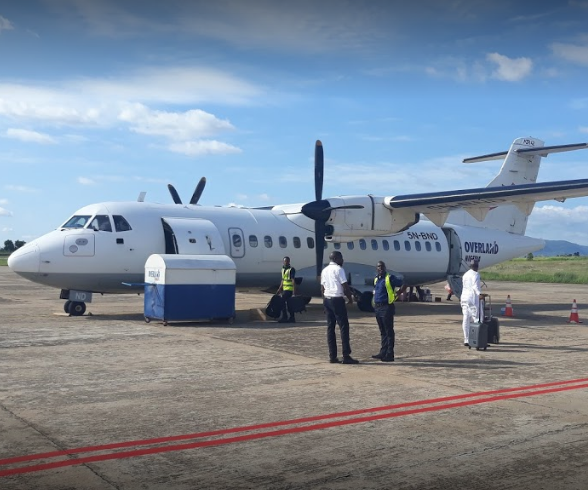 FLEETS
Jalingo Airport is a hub for Overland Airways. Overland Airways has an assemblage of 9 modern aircraft. The aircraft used for commercial services at the airport are well-maintained by skilled engineers. Because of the good condition its aircraft, the airport has recorded high passenger traffic.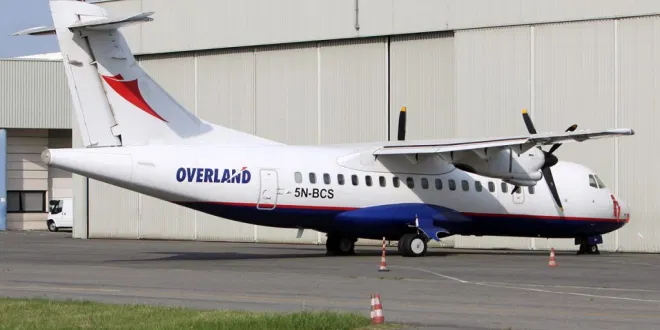 TERMINALS
Jalingo Airport has one domestic terminal which presently handles domestic services to Abuja. The airport terminal is well-fitted with modern facilities. Passenger traffic has been continually on the rise since its recent renovation.
AIRLINES AND DESTINATION
The most popular destination from Jalingo Airport is Abuja.
| | |
| --- | --- |
| Airline | Overland Airways |
| Destination | Abuja |
NEARBY HOTELS
AIRPORTS NEAR JALINGO AIRPORT