Enugu Airport- POPULAR DESTINATIONS, TERMINALS AND NEARBY HOTELS.
Enugu Airport- Latest News
IATA Airport Code: ENU ICAO Airport Code: DNEN
| | | | | |
| --- | --- | --- | --- | --- |
| Airport Type | Owner | Location | Coordinates | Elevation |
| Public | Federal Airports Authority of Nigeria (FAAN) | Enugu | 6.4719? N, 7.5677? E | 142 m/466 ft |
Enugu Airport, officially recognized as Akanu Ibiam International Airport, is an International Airport serving Enugu, Abakaliki, Awka, Umuahia, Okigwe, Nsukka, Orlu, Arochukwu, and parts of Cross River, Benue and Kogi States. It is named after the Late Sir Francis Akanu Ibiam (29th November 1906 - 1st July 1995) who was the first Governor of the Eastern Region, Nigeria (December 1960 - January 1966) and a distinguished physician. The Enugu Airport was closed in August 2019 for maintenance work, expansion and rehabilitation and reopened a year later, August 2020, to resume local and international flights. The airport is working now.
The airport is strategically positioned in Enugu, an eastern state regarded as the Coal City. Enugu earned this name due to its history as a major coal mining area in West Africa. Till date, Enugu remains one of the major centres of economic activities in the country..
In 2015, the airport recorded a 4.53% passenger traffic growth as the number of passengers handled by the airport increased from 337,530 to 352,820.
Enugu airport is located on the northeast borderline of Enugu, roughly 10 km away from the centre of Enugu, Enugu state. Luckily for tourists, travellers and visitors, the airport is located near hotels, lodges and guesthouse. Hotels like Nue Crest Hotel, Ascort Resort , Best Western Plus Enugu Gold Value Hotel, Dannic Hotels Enugu,? Nondon International Hotel,? Grand Riviera Ritz Carinton Suites, Hotel Toscana, and Dmatel Hotel and Resort are barely 15 minutes from the airport.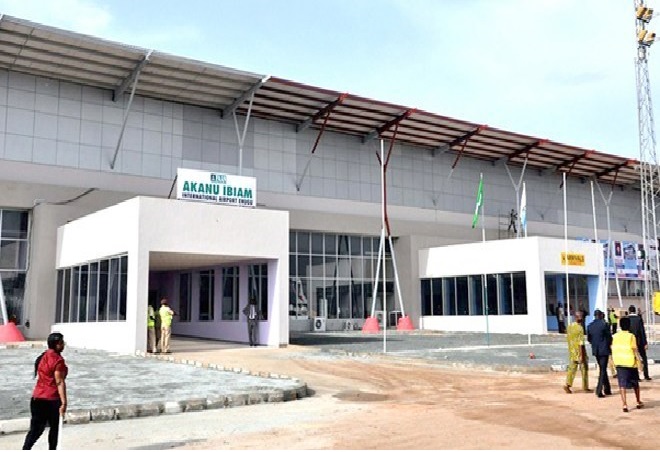 CHECK-IN
If you cannot make it to the airport check-in counter, you can book a flight by simply using your phone. To check-in online, visit an airport check-in site and carefully follow the check-in process. However, if you have special needs like excess baggage, disabled persons, pets or documents that need to be verified, like your visa, it is advised that you check-in at the airport counter. Also, it worthy of note that not all airlines offer online check-in services.
RUNWAY
The airport has only one runway. Its surface is made of Asphalt to enhance resistance to shear stress.
| | |
| --- | --- |
| Direction | Length |
| 08/26 | 3000m/9,843ft |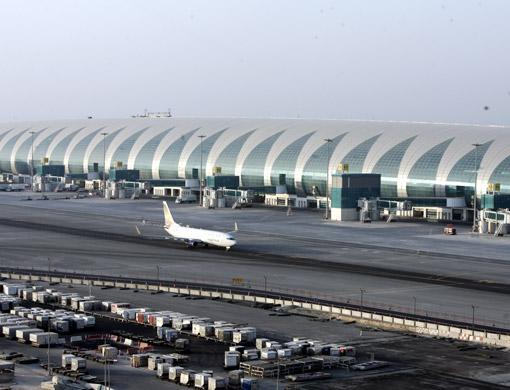 FLEETS
Akanu Ibiam International Airport has an assemblage of five (5) aircraft. However, in an interview, the chairman of United Airlines, Dr Obiora Okonkwo, hinted on possible fleet enlargement.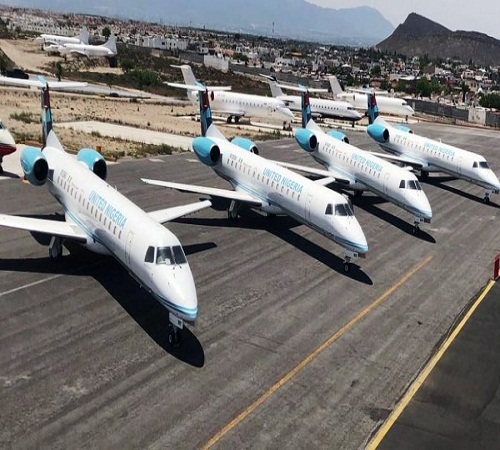 TERMINALS
Akanu Ibiam International Airport Terminal is positioned about 850 metres away from the airport. If you are travelling via Airport Road, you will arrive at the airport in 2-4 minutes. It is currently handling international services to various African countries like Ethiopia.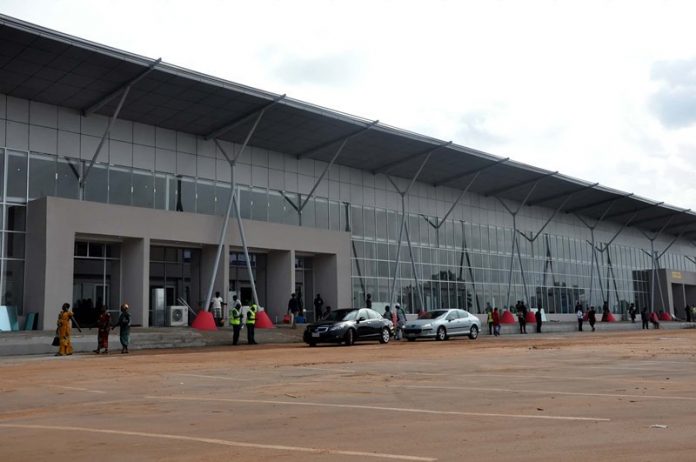 AIRLINE AND DESTINATION
The most popular destinations from Akanu Ibiam International Airport are Lagos, Abuja, Addis Ababa and Port Harcourt.
| | | | | | |
| --- | --- | --- | --- | --- | --- |
| Airline | Airpeace | Ethiopian Airlines | Arik Air | Med-View Airline | Aero Contractors |
| Destination/Route | Abuja, Lagos | Addis Ababa | Abuja, Lagos | Lagos, Port Harcourt | Lagos |
source: wikipedia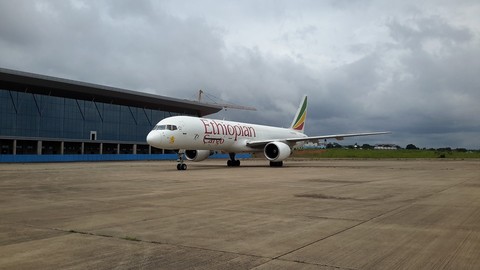 HOTELS NEAR ENUGU INTERNATIONAL AIRPORT