Working and studying in the United Kingdom as Nigerian Students
The United Kingdom is one of the most expensive countries for international students to study in. It is very common to find Nigerian students working one or two jobs in order to fund their studies and meet their daily needs. Studying alone is stressful not to talk of combining work and schooling but students have to survive.
There are also those who do not need the money but have to work to gain experience. We find employers in our today Nigeria requesting individuals to have at least five years? experience before they can be employed. This has therefore pushed a lot of students prematurely into the job world.
Requirements
Before you can even travel to the United Kingdom as a Nigerian student, you need a visa known as the Tier 4 visa (General student visa). Holders of this visa can work as long as they are enrolled in a full-time degree-awarding course at a United Kingdom University. It could be an Undergraduate or post-graduate course. Students, however, cannot work outside the criteria provided by their school and the government of the country. The most important criteria is that the student must be at least 16 years of age.
Do not know all you need to get a UK visa? Read this.
The criteria and limitations for taking up a job in the United Kingdom would be printed on your visa sticker. If you interrupt your studies to take up a job full-time, you would have to switch to a work visa (Tier 2). If after a while you want to return to your studies, you would need to re-apply for the tier 4 visa.
Apart from the visa/ student permit, everyone who works in the United Kingdom has a National Insurance Number. As a Nigerian who wants to work, you are to get one. The National Insurance number can be obtained after you have been employed, all you need to do is apply for it and then attend an interview at the local jobcentre.
Restrictions
While most international students are allowed to work during their studies, there are some who are restricted from working. These are:
Part-time postgraduate students or students of any degree higher than that.
Non-high school students such as technical colleges or Further Education College.
Students who hold a Tier 4 visa but younger than 16 years of age.
Work duration
Nigerian students are allowed to work for a maximum of 10 to 20 hours per week during an academic session, the week being a period of 7 days. During the holidays, the student can work for as long as they want to, provided that they would resume their full-time studies after the holidays. Students can work for one or more employers during this period. The employment might also be paid or unpaid.
Job opportunities for Nigerian students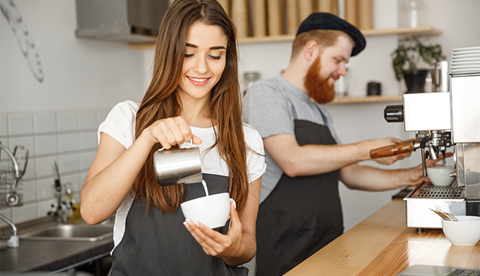 Being eligible to work in the United Kingdom as an international student does not mean that you would be allowed to take up any kind of job. There are limited positions in which international students can function. Some of them are:
Waiter/waitress. This is the most common position taken up by international students.
Receptionist.
Sales assistant/ representative.
Photographer.
Personal tutor.
Cashier.
Blogger.
Bartender.
Newspaper distributor.
Tour guide.
Research assistant.
IT assistant.
Fitness trainer.
Babysitter.
Pet Caretaker.
House cleaner.
Brand Ambassador.
Bookseller.
Ice Cream Scooper
Student support officer.
Librarian.
Personal assistant.
Gardener.
Pizza Delivery personnel.
Customer Assistant.
Freelance translator/ writer.
Personal tutor.
Enrolment advisor.
Software developer intern.
Smoothie maker.
Residence Guider. Etc.
The good news is that Nigerian students can choose to function in all these positions and lots more either on-campus or off-campus. There are several other positions that could be open on campus depending on your University. So, it is best to join groups and make friends so that you can be regularly updated on openings.
It is also worthy of note that students can offer to be volunteers or be engaged in charity and social work. Work placement or internships are also allowed as long as it is an integral part of your program of study and does not affect over half of your degree. You can work full-time during the work placement or internship duration.
Job restrictions
While there are lots of positions international students are allowed to work in, there are also positions which they are not allowed by their visa to take up. Some of such positions are:
Being self-employed.
Having a full-time or permanent job.
Starting a business.
Being a professional sportsperson or coach.
Working as an entertainer such as a musician, comedian, dancer. Etc.
Working as an Uber driver or other gig-economy work.
Would you like to work in Canada? Check out the jobs in Canada that are easy to get for Nigerian immigrants.
Job tips for Nigerian Students
As an undergraduate student in the United Kingdom, you would not be employed based on your qualification or degree as you do not have one yet, however, you must be able to convince the employer that you are the right person for the position.
Although there are job-specific requirements, the general requirements are:
Have a good cv.
Write a captivating cover letter on why you want to work for that employer.
Be neatly dressed.
Be polite.
Know a thing or two about the position you are applying for and the employer.
If you are to attend an interview, be there early.
All these would give your employer a good impression about you and in the long run, help you build a stronger cv for when you graduate and need a full-time, well-paying job.
Working after Graduation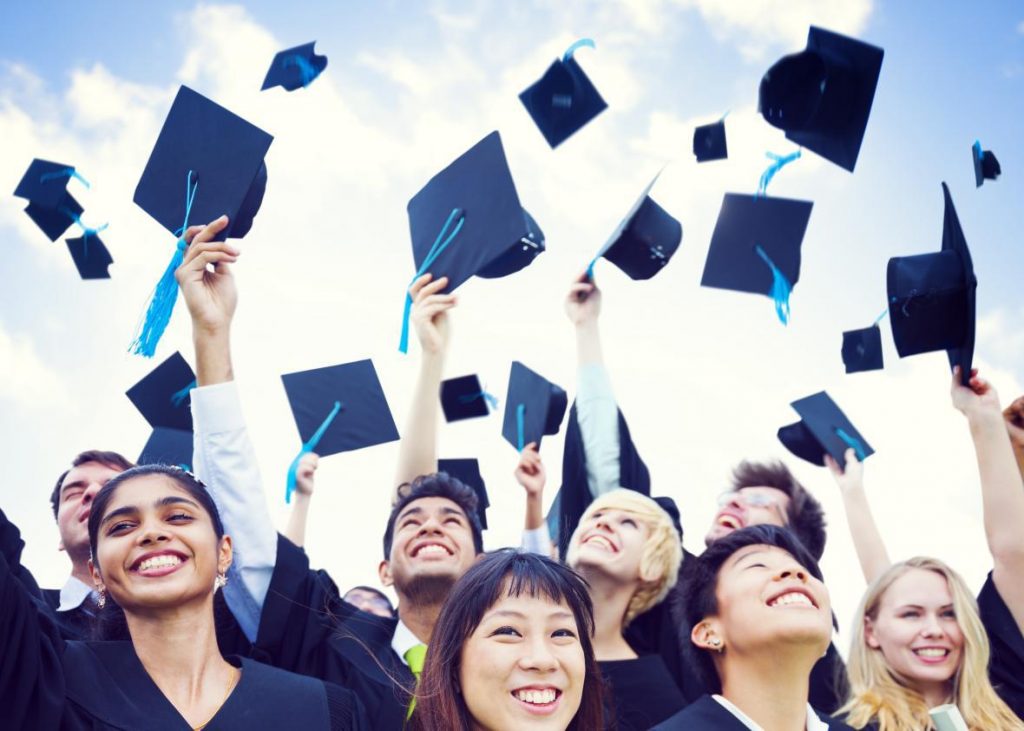 Nigerians and other international students who work during their studies find it easier to get a permanent job in the United Kingdom when they graduate. This is especially if the student maintained good character and morals while they worked. The length of time they worked at their position also counts as proof that the student is employable.
It is advisable to start applying for a graduate job even before your student visa expires. This would avoid the employer having to disqualify you on the basis of overstaying your visa. Some employers also prefer that you apply early due to the long procedure involved in recruitments.
If you are not getting a job easily, as a graduate, you can apply for graduate internships (graduate trainee) in companies. This would help you get into the employment system and grow from there. International students can also switch from their Tier 4 student visa to a Tier 2 visa without having to leave the United Kingdom, provided they meet certain requirements. With a Tier 4 visa, it would be easier to obtain graduate-level employment in the United Kingdom.
Nigerian students should remember that although working goes a long way in helping them become familiar with a working environment and gain experience, it should not be sacrificed for their studies. A good grade, engagement in extra-curricular activities arranged by the school and other activities organized by their peers are equally highly important. Ensure that you get all that your United Kingdom University has to offer!
You might also be interested in top prestigious universities that Nigerians can attend in the Uk.