How to get admission into top universities in Canada: University of British Columbia
The University of British Columbia (UBC) is another one of the top-rated universities in Canada. It is a public research university in Canada with students from over 140 different countries. The University of British Columbia offers a wide range of programs that cuts across disciplines that students seek. These programs are suited for both undergraduate and graduate students and are spread across its Vancouver and Okanagan Campus.
For the full list of the top universities in Canada that Nigerians can attend, check here.
UBC programs
There are about 10 programs offered at the University of British Columbia. Each of these programs have a number of courses that the student can decide to major in and the course duration ranges from as little as 11 months to up to five years.
The available programs at UBC and their number of courses are Business and economics (17 courses), Earth, environment and sustainability (31 courses), Education (7 courses), Engineering and technology (33 courses), Health and life sciences (47 courses), History, law and politics (21 courses), Language and linguistics (16 courses), Math, Chemistry and physics (25 courses), Media and fine arts (22 courses), People, culture and society (38 courses).
Nigerian students would be amazed to find that courses which could be up to five years in Nigeria are three years at the University of British Columbia. An example of such a course is Law (3 years) under the program History, law, and politics.
Admission Requirements
After knowing the program and course of study you would like to major in, the next step is finding out the admission requirements. Being one of the top universities in Canada, the University of British Columbia has a competitive admission process and requirements, so knowing all you need to submit would give you an advantage. There are a few courses that may have specific requirements but we would be focusing on the general admission requirements.
Prospective students are expected to write a personal profile as soon as they have decided what they would like to study. The personal profile gives the student a chance to tell the university about their life achievements, experiences, hobbies, life goals, challenges they have overcome, etc. This would help convince the university that you are what they want in a student and that you would fit into the school?s system perfectly. All Nigerian students are expected to write a personal profile unless they are applying for a Bachelor?s degree in Architecture, Landscape architecture or Urbanism.
The general admission requirements for Nigerian students who want to study at the University of British Columbia is a West African Senior School Certificate which can be obtained by taking the popular West African Senior School Certificate Examination (WASSCE) or WAEC. You are expected to have credits in all required subjects for your course of study. In some cases, you might be required to have all A's to be eligible for the course you want to study.
English Language Requirements
All Canadian schools require that you are fluent in the English Language. At the University of British Columbia, English Language is the language of instruction and all Nigerians must be able to show that they are competent enough. A Nigerian who has completed four or more years of full-time education in the English Language is considered to have met UBC?s English Language Admission Standard. If you are fully proficient in English, you can request a waiver for the English Language Admission Standard. However, your admission application would not be on hold until the waiver is granted.
Those who are not proficient in English can do one of the following:
Achieve a minimum grade of 70% on the provincial examination portion of Alberta English Language Arts 30-1, BC English 12 or its equivalents;
Have a final grade of 4 or more on Advanced Placement (AP) English Language and Composition or AP Literature and Composition;
Have a grade of 5 on International Baccalaureate English A (higher-level or standard-level);
Complete six credits of post-secondary first-year English studies at a recognized university in an English-speaking country;
Graduate from a degree program at an accredited university where English is the primary language of instruction;
Attend an international secondary school where English is the language of instruction but operates in a country where the primary language is not English;
Achieve a UBC certificate in the English Language by completing level 600 of the UBC English Language Institute?s English for Academic purposes on the Vancouver campus;
Take the Canadian Academic English Langauge Assessment and score 70
International English Language Testing System (IELTS) with no part less than 6.0;
Pearson Test of English (PTE) with an overall of 65, reading, listening, writing and speaking, 60;
Test of English as a foreign language (TOEFL) internet-based test with an overall score of 90.
All test scores must be achieved in one sitting and if you feel you qualify for the waiver, you would have to write a letter explaining why you feel you are qualified and attach a letter of recommendation from a figure of authority from your secondary school. Your secondary school would also have to mail an official transcript of your grades straight to UBC.
University of British Columbia Fees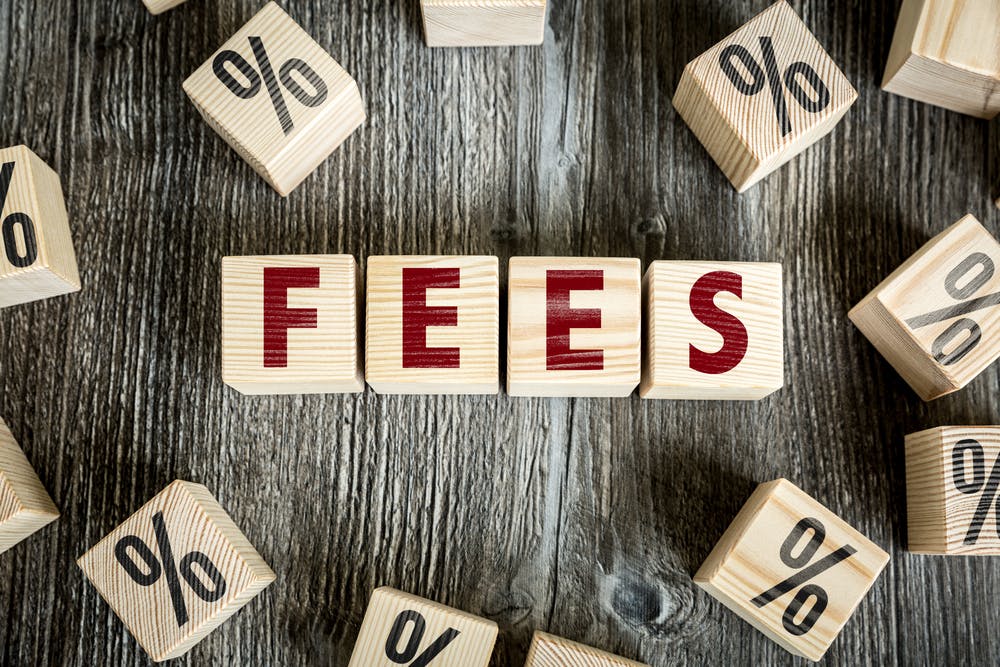 It is extremely important to know how much you would be expected to pay in your first year and subsequent years until you graduate. This would ensure that when you get the admission, you would be able to sustain your studies. There are usually many things to pay for especially as a fresher. These things range from tuition to feeding, housing, books, insurance and so on.
As an international student, you would be looking at paying about 38,946 CAD. This could be more or less depending on your course of study and when you apply. From your second year, your tuition would be calculated on a per-credit basis and they are known to increase by 2-5% yearly. The good news though is that if you do not have enough funds, you can apply for a scholarship.
UBC Scholarships
Yearly, the University of British Columbia dedicates over 30 million CAD to awards and scholarships for international undergraduate students. As soon as you receive an offer of admission into UBC, you become eligible to apply for a scholarship. The school would consider you based on your academic achievement in your education so far and your extracurricular involvement.
The two major scholarships given to international students each year is the International Major Entrance Scholarship and the Outstanding International Student Award. You must apply to UBC by January 15 of your intended study year to be eligible for either of the scholarships options.
The International Major Entrance Scholarship (IMES) is awarded to first-year international students and they are renewable for up to three additional years of study. To be eligible, you must be new to UBC, studying on a Canadian Student visa and demonstrate exceptional academic achievement plus an impressive extracurricular and community involvement.
The Outstanding International Student (OIS) award is a one-time merit-based entrance scholarship awarded to students when they are offered admission into UBC. These students must be able to show strength academically and outside the classroom.
For both of the scholarships, decisions are usually made between mid-march to the end of April each year.
If you are interested in other scholarship types, read Canadian scholarships for Nigerian students.
Accommodation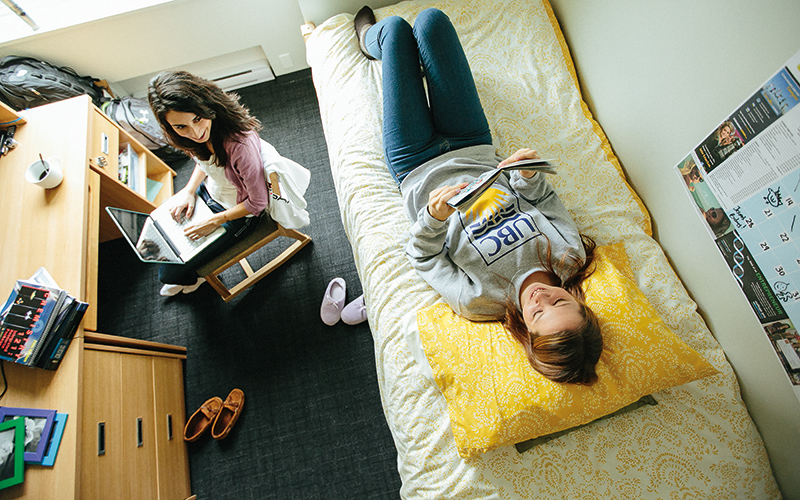 There are accommodation options for those who want to stay on-campus and off-campus. Students who would like to live on-campus would be able to get accommodation at either the Vancouver campus or Okanagan campus depending on which campus they attend classes.
The University of British Columbia houses over 11,000 students in its 13 residences yearly. Many freshers would qualify for UBC?s First-year Guarantee in Winter Session residence. They would usually be given accommodation in Totem park, Place Vanier or Orchard commons. It is also possible for freshers to get accommodation in Ritsumeiken-UBC House, Walter Gage and Fairview Crescent where older students live. Students would also have a kitchen in their residence or they can choose to subscribe to a meal plan. The best part about staying on-campus is the opportunity to bond with individuals from different countries.
Fees for the different accommodations are based on the type of room and meal plan the student chooses. It costs around $10,700 to $13,850 for two terms (a session) for an undergraduate student. There are also extra fees for parking and optional telecommunication services like tv and phone. Payments can be spread through the academic year and you can apply for a student housing supplemental grant.
Other activities
From the information so far, it has shown that the University of British Columbia is a huge supporter of extracurricular activities. They believe that students should do well both academically in the classrooms and physically, outside the classrooms.
As a result, the university has several extracurricular activities that are made available to students who have been admitted into the school. These activities range from clubs and societies to leaderships and volunteer options, sports (there is a class for every athlete), work programs and the likes. Every student is encouraged to participate in one of these activities as they also tend to make a student better academically.
Applying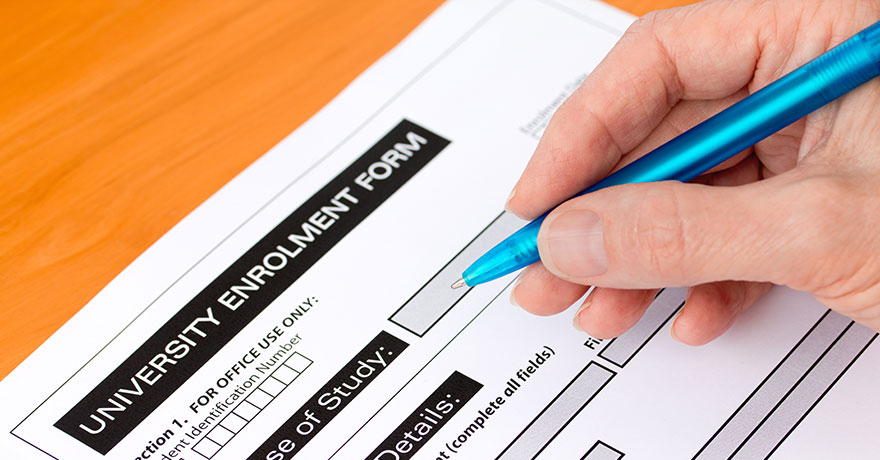 Decide on your preferred course of study.
Ensure you have all the required documents for your course.
Write your personal profile.
Apply online.
It is popularly said that if you ask for directions, you would not get lost. This article contains everything a Nigerian Student needs to know about how to apply to the University of British Columbia so go ahead and live your dreams!
Do not forget to apply for a study permit (student visa) as soon as you receive your notice of admission.
For information on what you need to apply for a Canadian visa, read this.