How to get admission into top Canadian Universities: University of Ottawa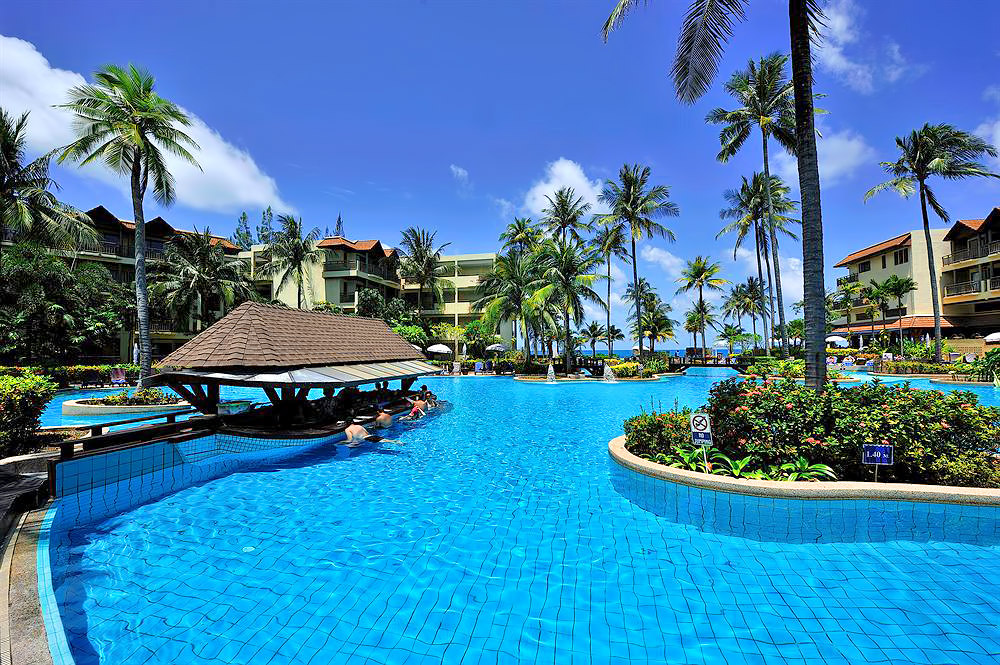 Still on our admission process for Nigerians into top Canadian Universities, we look at the University of Ottawa today. The University of Ottawa is a public research university in Canada. It is the largest bilingual university in the world. It is not difficult to find fluent speakers of both English Language and French in the country. The University is also home to the largest law school in entire Canada. The school has about 7,000 international students (which makes up 17% of the total population) from over 150 countries, Nigeria inclusive.
For the complete list of the top Universities in Canada that Nigerian students can attend, click here.
The University of Ottawa currently has two campuses. The main campus is located on 42.5 hectares of land in the heart of Ottawa?s Downtown core, adjacent to the Sandy Hill residential neighborhood.
University of Ottawa programs
There are about 450 undergraduate programs at the University of Ottawa. The school equally has programs for graduate studies and continuing programs. Regardless of your area of study or specialization, the University of Ottawa has something for you.
All the available programs of study at the University of Ottawa are administered by faculties, departments, and schools that are shared across the university?s campuses. These faculties are the faculty of arts, education, engineering, health sciences, law (civil section and common law section), medicine, science, social science and the Telfer School of Management.
It is important for international students to note that the University of Ottawa does not admit international students into the faculty of medicine. Nevertheless, all faculties and departments are known for the quality with which they deliver the educational services required. Most of these faculties rank in different fields.
Application details
As an international student from Nigeria studying at the University of Ottawa, you get to enjoy subsidized tuition fees without the quality of the education you are receiving being affected. As a Nigerian, before you would be considered for admission into the University of Ottawa, you must have completed Senior Secondary School with your WAEC certificate to show for it. If you have also completed a post-secondary school program that is relevant to your course of study, you are eligible to apply too.
Nigerian students are to ensure that they have credits in all the required subjects for their program of study. These subjects vary however, the University of Ottawa counts the English Language or French as a compulsory subject.
If you are thinking of studying another language e.g Asian, Arabic, Russia, etc, you would not be able to get direct admission, you would have to take the course in addition to another program which would be considered as your main program of study.
In some cases, you might be required to provide additional documents or pass an audition or additional exam so be prepared.
Language Requirements
Since the University of Ottawa admits students who are speakers of both English Language and French, the student has to demonstrate fluency in their choice of language. Even though you were taught with English or French in your secondary school, you are still required to provide results of your language fluency.
Nigerians who have studied full time for at least three years in an institution where English or French is the only language of study can be exempted from the Language test. However, it is possible for the University to refuse your request for exemption and require that you take the test.
In case the University refuses your request for exemption from the language test or you do not meet the requirements for exemption, you can take one of the following tests:
For English Language programs
IELTS (academic) with an overall score of 6.5.
TOEFL with an overall score of 86.
University of Ottawa CanTEST.
CAEL with a score of 70 and 60 in the writing section.
PTE with a minimum score of 60.
CAE with at least a c1 score.
For French programs
DALF; a required score of c1 or c2.
DELF; a required score of b2.
TEF Etude; required score of b2.
TCF; required score of b2.
TESTCAN; required score of 4.
All test results must not be older than two years before the date of application to the University of Ottawa. Even if you achieve the required score, the school could still insist that you take a separate test if they are not convinced of your level of knowledge.
Deadlines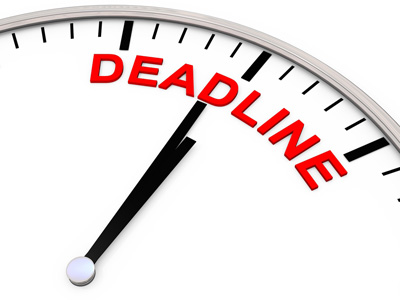 Although the University can stop accepting applications at any time, it is still important to know the deadlines for submission of your documents and applications so you don?t lose your chance. It is advisable to apply as early as possible.
The University sets deadlines based on the time of the year the student applies. It could be for the fall or winter session. For the winter session, only the faculty of arts, sciences, and social sciences admit Nigerian students. The application deadline is in October.
Students applying for the fall session have to apply for admission before April. This is for all programs excluding education which ends application in December of the previous year.
University of Ottawa fees
The first set of fees Nigerians would be required to pay is the OUAC form 105 application fee. This fee is usually non-refundable. The base application fee is $156 which would cover your 3 program choices. ?As an international student, you would have to pay an international service fee of $10.
After your application fee, you have to start preparing for the tuition fee. As an international student, the tuition fee for two semesters (one session) is between $37,000 to $54,000 depending on your course of study.
There is however the differential tuition which is for students who are completing a Bachelor?s or Master?s degree in French. This allows the student pay the same tuition as citizens or residents of Canada which is estimated at $7,300 to $11,100. There are additional fees to also budget for such as accommodation, meals, books and miscellaneous.
All fees are subjected to changing at any time and must be paid in Canadian dollars (CAD). If you do not pay the necessary fees at the stipulated deadline, you would be issued a late payment administrative fee of $60 plus interest at the rate of the National Bank of Canada. So ensure you pay your fees early.
If you are facing financial constraints and need help or scholarships, read Canadian Scholarship opportunities for Nigerian students.
Accommodation at the University of Ottawa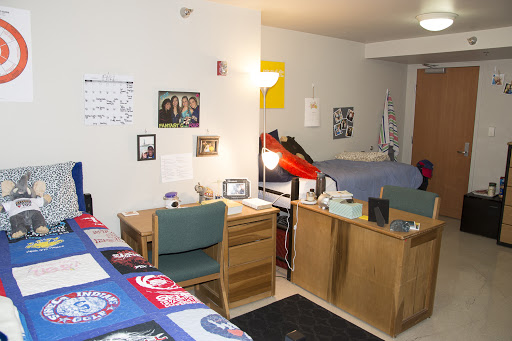 As a first-year student who is new to Campus, there are several accommodation options that are open to you. These are:
Traditional Residences: The traditional residences are of three types, LeBlanc, Marchard, Stanton and Thompson. Each of these has both the single ($8,491) and double room ($7,120) options. All students in this residence have to apply for the meal plan which costs $5,426. The accommodation fee is valid for 8 months.
Traditional Plus: This residence is of two types, Rideau and Henderson. They have different room options ranging from $8,624 to $10,545. The meal plan for those in this residence is optional.
Suites and Studios: The types of suites are 90 university and Friel. Just like the traditional plus, there are several room options ranging from $7,611 to $10,695. The meal plan is also optional and the residence contract is for 8 months.
Apartment: This is open to students who intend to stay on campus for up to a year. It is valid for 12 months and the meal plan too is optional. The apartment offers Hyman Soloway and Annex types. The price ranges from $9,584 to $20,198.
On arrival to campus, students can apply to take a tour of the entire school. This would help them find their way around.
How to apply to the University of Ottawa
Complete your secondary school education and have the required subjects.
Have the additional documents required for the application.
Apply online through the Ontario Universities? Application Centre (OUAC) by completing form 105.
Pay your application fees.
Wait for an email from the University of Ottawa within two weeks of submitting your application.
Upload supporting documents such as a resume or cover letter depending on what the school requires of you.
Get the admission offer.
Apply for a study permit.
Nigerian students, after going through the stress of fulfilling every criteria for admission into the University of Ottawa, ensure that you make the most of your stay by joining clubs, sports teams and various other student societies in the school.