15 Undergraduate Scholarships for Nigerian Students 2020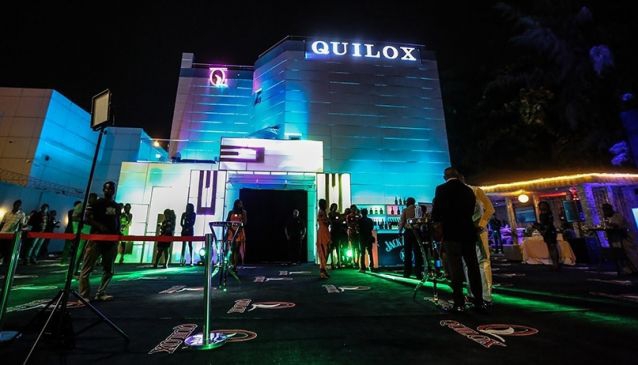 Are you an undergraduate in a Nigerian University? Are you looking for a scholarship as you are not sure of the source of your next school fees? Are you interested in being awarded undergraduate scholarships for Nigerian Students? If yes, this article is for you.
Yearly, the dreams of many talented and academically sound Nigerian Students are truncated. The reason is not far-fetched. They are usually unable to meet up with school fees payment. This is why several Scholarship bodies have come up with opportunities to alleviate this problem in the little way they can.
How to Access Nigerian Scholarships
Undergraduate scholarships are offered every year and there are various opportunities to explore. These scholarships may be fully funded or partly funded, having various side benefits. All you need is to follow the requirements given by each scholarship board and keep yourself updated about the deadlines set by them. Also, be sure to visit the official websites of these organizations.
We have curated 15 Scholarships that come up every year for Undergraduate Nigerian Students.
Undergraduate Scholarships for Nigerian Students
Agbami Scholarship for 100 and 200 Level Undergraduate Nigerian Students
In its continuous support towards building the Health and Engineering Sector, Star Deep Water Petroleum Limited, a Chevron Company and Operator of the Agbami Field offers a number of University Scholarships. These scholarships are awarded to qualified Nigerian Students in 100 and 200 levels respectively. This scheme is a tool for developing the national manpower pool in Nigeria. The deadline for the scholarship is usually February.
Agip Scholarships for Undergraduate Nigerian Students
The Nigerian Agip Oil Company offers full-time scholarship awards to undergraduate students in their first year. They are to be schooling in a Nigerian Tertiary Institution. However, the scholarship is only open to students studying Geology, Engineering, and Geosciences. Students from Bayelsa, Imo, Delta and Rivers states studying other courses apart from the ones listed above may also be considered. This is because these states fall under the Host Community Merit Award Category. The deadline for application is usually in March.
Mobil Nigerian Scholarship for Undergraduate Students
This scholarship is open to qualified students from every state in Nigeria. The scholarship opportunity is open yearly for Nigerian students in their first and second years of study. Such students must be studying approved courses. The deadline is usually in August.
Shell Scholarship for Nigerian University Students
The Shell Petroleum Nigeria Limited Scholarship Scheme offers 100 level students in all Nigerian Universities annual grants for the full duration of their course. The Scholarship scheme is geared towards promoting academic excellence and improving skills among young Nigerians.
Shell/SNEPCo National Merit University Scholarship
The Shell Nigeria Exploration Production Company (SNEPCo) National Merit University Scholarship is another Scholarship scheme to explore. The scholarship opportunity is open to full time Undergraduate Nigerian Students. In addition, these students must be studying Engineering or any other Science course.
David Oyedepo Foundation Scholarships
The David Oyedepo Foundation Scholarship Program awards full scholarships to qualified prospective African students. The scholarship grants African Students the opportunity to study at Covenant University and Landmark University, Nigeria.
The scheme seeks to develop young Africans who are willing to put their skills into developing their communities and countries.
Are you interested in studying in Canada, but do not have enough funds? Read this article about scholarship opportunities for Nigerian Students to study in Canada.
Nigeria LNG Undergraduate Scholarship Award
The Nigeria LNG Scholarship Award is open every year to 100 level students in Nigerian Universities. The Scholarship Scheme was birthed in 1998 as part of Nigeria LNG Limited?s urge to enhance human capacity development among Nigerian Citizens.
NPDC/Seplat Undergraduate Scholarship Awards
The Nigerian Petroleum Development Company Limited in conjunction with Seplat Petroleum Development Company award scholarships to Undergraduate Nigerian Students. This scholarship is available to qualified students in their second year in any Nigerian Public University.
Total Nigeria Scholarship
This scholarship is a National Merit Undergraduate Award. Every year, Total Exploration and Production Nigeria Limited (TEPNG) awards scholarships to qualified Nigerian Students in both Secondary and Tertiary institutions. It is also available for students undergoing Postgraduate Studies.
This is geared towards the educational development of Nigerian Students.
MTN Foundation Science and Technology Scholarships
The MTN Foundation offers Scholarships to undergraduate students studying science and technology-related courses in any Nigerian Tertiary Institution. Students must be in their second year of study. The scholarship covers tuition, allowance, and stipends. This scholarship can be renewed for existing awardees provided they maintain a minimum Cumulative Grade Point Average (CGPA) of 3.5 or its equivalent (second class upper).
Gani Fawehinmi Scholarships Award for Nigerian Students
The Gani Fawehinmi Scholarship Board yearly offers scholarship opportunities for Nigerian Students in any Nigerian Tertiary Institution. This scholarship is usually given to about 20 to 40 outstanding students. The scholarship is not only restricted to students in universities but those in Polytechnics as well as Colleges of Education.
MUSTE Scholarships for Undergraduate Nigerian Students
The Mankind United To Support Total Education (MUSTE) is the scholarship arm of Youth Empowerment and ICT Foundation. The scheme was founded to provide financial help to exceptional Nigerian students in Nigerian Tertiary Institutions.
Chevron/NNPC National University Scholarship
The NNPC/Chevron National University Scholarship scheme is for qualified Nigerian students in their second year of study in any Nigerian University. Students who have applied to other scholarships are not eligible.
NWAG Nigeria Scholarships for Female Nigerians
The Nigerian Women Association of Georgia (NWAG) offers scholarship awards worth fifty thousand naira (50,000) for each student. The scholarship is open to qualified female students in Nigerian Universities. The peculiarity of this scholarship award is that only one student can be picked per state as it covers all the states in Nigeria. In other words, only 37 female students are awarded yearly
The deadline is usually in May.
Nigeria Liquefied Natural Gas (LNG) Scholarship Scheme
The Nigeria Liquefied Natural Gas Limited offers scholarship opportunities to qualified Nigerian Undergraduates in tertiary institutions. The scholarship awards the payment of a yearly allowance to successful candidates.
The application deadline is usually in July
In conclusion, it is important to be alert to upcoming deadlines and prepare early for next offers.