Trying to navigate around lagos? Here's how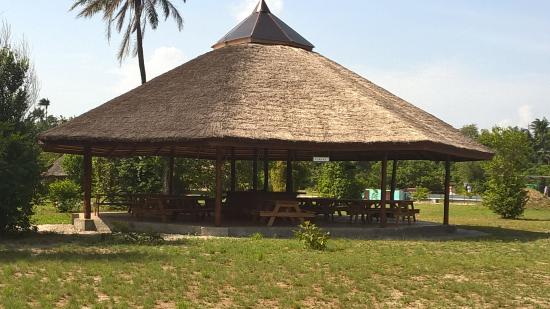 Lagos is the largest and most complex urban area in Nigeria. It contains the largest manufacturing sector and provides employment for over 45% of the skilled manpower of the country. Every and any kind of person you can ever imagine is living in a part of Lagos and the population in Lagos is estimated to be around 17.5 million as of this year.
Due to the large population in the city, the thought of getting to your destination in time is more than enough reason to make anyone restless all night and wake up before the break of dawn to ensure that you make it in time to your destination in time and even make it back home in time to be able to catch a bit of sleep before you have to head out again the next day.
The hustling and bustling in Lagos are seeming like the best way to make money these days. We have various news of ride-hailing companies arising in Lagos, not just on land but also at sea. There are various means of getting around in Lagos, but due to a large number of people we have living and hustling in Lagos, people tend to move around more via bikes. Other means of getting around in Lagos include bikes, tricycles, buses and even by air.
The fastest way to get around: bikes
Before the introduction of ride-hailing apps in Lagos, bikes have appeared to be in business but they were low key. Working within streets and in areas and barely on major roads. Then they realized the way to make better money for themselves, was if they worked on major roads. So they headed out to major roads and the willing and desperate Lagosians took them down to work or meetings or interviews in order to avoid being late.
Now we have various bike hailing service providers who provide bikes in the form of taxis that have their own apps where you order for a bike. These bike taxis have put smiles on a lot of faces in Lagos and have helped a lot of people beat the regular traffic they would have had to face to get to work every day. Each rider is given a hairnet to put on before given a helmet to use it for their own safety. From wherever you are, you can hail a bike and be rest assured that you will get to your destination.
These bike hailing service providers are automated in a way that each bike gets to take a rider and they use helmets to ensure both the rider and the passenger are as safe as they can be while on the ride. The rides are automated in a way that the fees are charged based on the kilometer or distance traveled during the ride.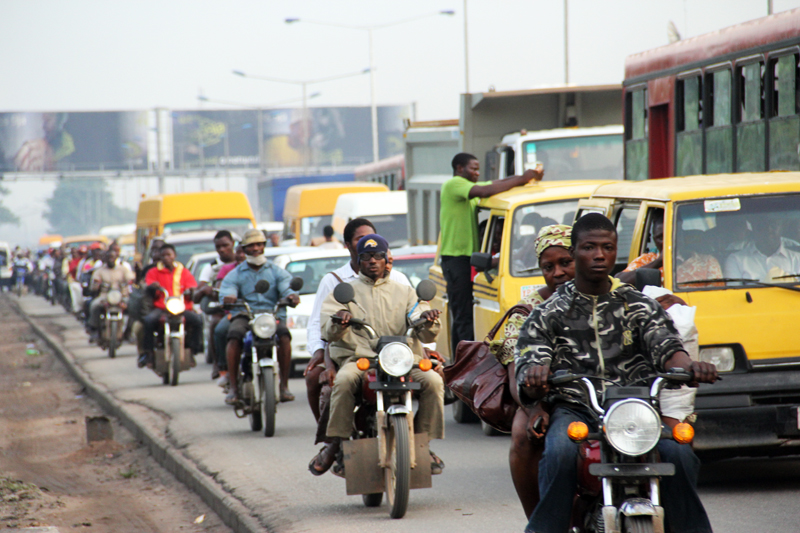 One comfort that comes with e-hailing is the ability to estimate fares, even before the ride commences. We have various bike hailing services like Gokada, Max.ng, Oride, Safeboda, Easy mobility and Go-bike which is still very new in the market.
Gokada is regarded as the pioneer of the bike taxi-hailing services in Lagos, Nigeria. Founded on the 1st of January 2018 by Fahim Saleh and they have their headquarters in Lagos.
Oride was launched in Nigeria in June 2019. Their services can be accessed through the Opay app and they have plans to expand outside Lagos soon. They also offer flexible payment options including cash, card payments and payment through the opay app.
Max.ng on their part provides an affordable transport and delivery service. They also offer cashless payment, free hairnet for every rider and a clean helmet
EasyMobility does not come with the feature of getting estimated fares. As a matter of fact, the company?s only visible online presence is a website. They do not have an app that either allows passengers to request a ride or riders accurately estimate trip fares. EasyMobility CEO is Adekunle Omololu,
GoBike Inc deals with the pickup and delivery of all sorts of items and the transportation of people (Okada) their aim is to promote a culture of cycling and they offer an effective and efficient bike-sharing network. Adetayo Olowu is the CEO. To get a ride with GoBike, all you need to do is locate an available bike on the app, scan the QR code and once the bike unlocks you are set to go. After getting to your destination you will need to lock the bike at the area designated in the app and end your trip.
The cheapest way to get around: Keke napeps
Keke napeps for as long as they still remain in business will be the cheapest means to get around in Lagos. They barely work on major roads and seldom do long distances and as such charge very affordable rates for their trips. Keke napeps as they are commonly called are also referred to as Marwa. They are the tricycles that are generally painted yellow with a little bit of black here and there and sit 3 occupants at the back while the driver sits in the front. These days though, the drivers inconvenience themselves and add an extra occupant besides them at the little front seat originally made for them alone.

The most exotic way to get around: by air
The air transport system in Lagos is for all who are willing and capable to afford the fare. While others consider it very expensive, it is a regular means of getting around for others. There is the Muritala Muhammed International Airport for the purpose of flights in Lagos. We have various local Airlines like Arik, Air Peace and Dana air to mention but a few. They ply different routes and you will have to check their website to be certain of their routes and their flight ticket details.
The most common way to get around in Lagos: bus
Danfo, as they are commonly called, are the easiest ways to get around in Lagos.?Danfo are the big yellow buses that can be found anywhere in Lagos. As long as the destination you wish to travel to can be found on land, and you wish to travel on a public bus with the hope of not getting lost, then your best option is the Danfo bus.
These Danfo buses usually come with their own personal conductors that serve a different purpose on the bus. They are the fare collectors, road checkers, side mirrors, mechanics for when the situation calls for it, and if you are lucky enough you take a bus that has a reasonable conductor and not the ones that find joy in frustrating their passengers.
The fare for the Danfo bus is dependent on the mood of the driver and conductor and especially on the current season in Lagos. if it's raining, expect to pay more, because according to them, the roads are bad. During festive seasons you should also expect a hike in the price as well.
Lagos Bus Reform (LBS) buses that have their terminal at Oshodi popularly called Ambode luxury buses, was a means used by Ambode to redefine public transport in Lagos. All you have to do is get to the terminal and pay the ticket fare for the particular destination you hope to travel to and get on the bus. These buses are fully airconditioned and are very comfortable. So if you seek extra comfort while traveling to your destination, then this is for you.
Bus Rapid Transport system, commonly known as Brt buses either the red or the blue ones that have their own designated roadsides for all the trips they make to ensure their riders get minimally affected by the traffic in Lagos. For these buses, you will be required to get a ticket at their various bus terminals depending on where you intend to go. The ticket prices vary with each different location depending on the distance.
Federal masses are the old long white buses that generally ply specific locations in Lagos. You do not see these ones waiting at the various bus stops in Lagos calling their passengers. They usually have their own park where they pick people going to the same destinations. Although their fares can be a bit on the high side, people have come to trust the buses and take them.
There are also small buses in Lagos that do not travel long distances. They are usually 7 seater buses and they are generally used as a shuttle to take people from a particular bus-stops into the streets. They barely ply major roads and the fares are usually very affordable.
The least common way to get around in Lagos: by water
This means of getting around is the least common because people do not randomly think about going from one place to another by water. These days though, we have more people making their journey by water for various reasons. It can either be because your destination requires you to travel by boat. There is a ferry that goes from Ikorodu to some parts of the Island. All you have to do is get to the dock and get your ticket for the particular ride you wish to take. There are various water means of transport like Uber boat, Gboat, Tarzan marine limited, Metro ferry, City link marine limited, Texas connection ferries, A.N. Loko, amongst others.
The most comfortable way to get around in Lagos: cabs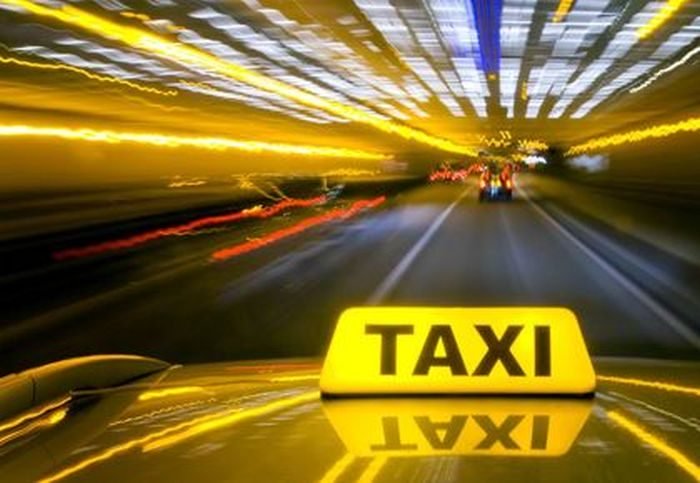 Cabs have fallen under the category of the nicest ways to get around in Lagos because it is indeed nice as long as you are not afraid to spend your money irrespective of how short the distance you are traveling is.
Originally, cabs in Lagos were the normal ones painted yellow with the black stripe by the sides. With mobility going digital, we have various cab-hailing apps that offer various services in different and sometimes every aspect of Lagos. If you are certain you do not have to be at your destination in such a hurry and you like to feel relaxed and comfortable for every journey you take, then cabs are your best bet in Lagos. All you have to do is ensure you have the mobile app of the particular cab-hailing service provider you desire and you are good to go.
List of taxi hailing apps in Lagos includes; Oga taxi, Taxify, Uber, Jekalo, Rideme, Rideon, Ola cab, Naija taxi, Taxi Naija, Drop, Karry go, Mr Taxi, Waka4town, Opero, Pam drive, Tekra, Rhezon.
Oga taxi regards themselves as the first-ever social ride pooling taxi service. They match drivers with passengers who request their ride through their mobile app and payment can either be done through cash or card. It also gives the passengers three ride options (Standard, Deluxe and Executive) Oga Taxi is the first indigenous taxi app in Nigeria and possibly Africa as a whole.
Taxify, now referred to as Bolt is a ridesharing company that operates with a mobile application that allows you to request a ride through the app. All you have to do is pick your destination, request a ride, meet your driver and start up your trip.
Uber Technologies, Inc., popularly known as Uber, is an American multinational ride-hailing company offering services that include peer-to-peer ridesharing, ride service hailing, food delivery, and a micro-mobility system with electric bikes and scooters. Uber was founded in 2009 as UberCab by Garrett Camp

Jekalo is a Yoruba word that translates literally to ?let us go?. Or in this case, let?s ride together. It was founded on May 28, 2015. Jekalo requires you to enter the details of your trip on the search button or you can as well join any of the already displayed rides showing on the app. A safety measure has been put in place that requires a user to sign in using their Facebook and LinkedIn accounts as well as verify their phone number. The cost of the ride is usually calculated based on the distance traveled. The first 30 rides for new users are free.
The "last resort" means of getting around: legging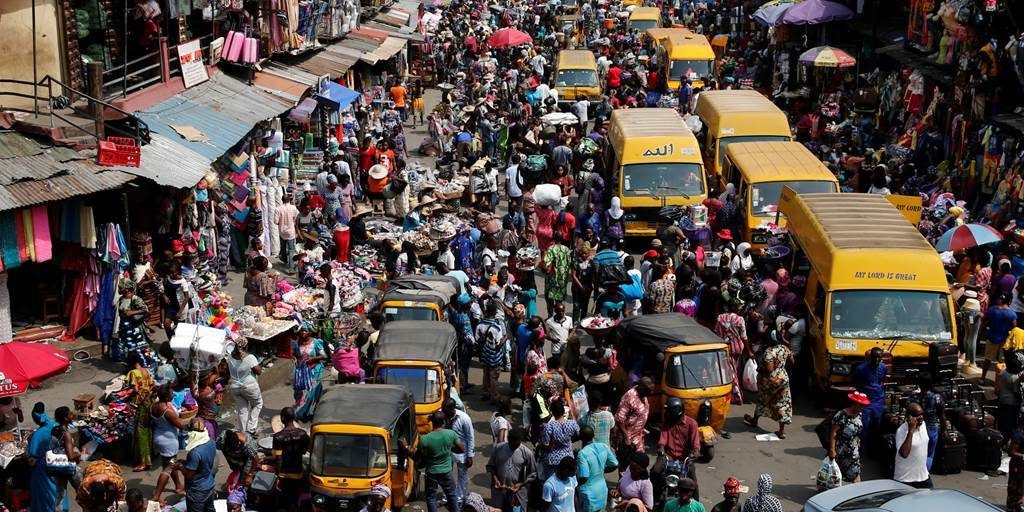 If you would rather ignore all these means listed above then there is always the last option available. that option involves using your legs to find your way around. The best time to optimize this option is when you are really close to your final destination and you find yourself stuck in the common Lagos traffic. At times like this "Legging it", as the action is usually referred to, will save you time. This option works best for those who have long legs and are not too lazy for a fast walk.
In conclusion, this article is to give you a heads up on how best to transport yourself depending on the situation you find yourself in.
If you liked this article, don't just enjoy it alone, you should share your experience getting around with any of the various modes of transport in Lagos and it could be of help to someone reading in the comment section.