Wimpy's Diner (Or, Why Everyone is Wrong About Ibadan)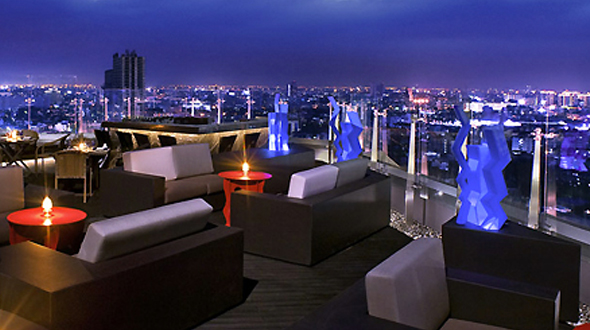 Dear, Delightful Wimpy
If I asked you for the Nigerian city that gets the most bad press on social media, you would probably say Ibadan, and you will be right. No other city comes close to Ibadan in this aspect. But the opinions couldn't be more wrong. Ibadan is the largest city in Nigeria, by geographical area (ask Wiki if you're a Thomas) and is known for its university and general easy living. One of the places to relax and eat is Wimpy's Butchery and Snacks.
Oh, by the way, here's a list of other tourist attractions in Ibadan.
Wimpy's, as most residents call it, is located in the Onireke area of Ibadan, an area predominantly occupied by civil servants, and generally traffic-free. For food, it has a rich menu – pastries, pies, desserts, meals – and a host of select Middle Eastern recipes, thanks to their Lebanese chef.
If you are the kind of person that loves to try out new drinks, or has a particular blend in mind, you will find this here; as well as the regular drinks and beverages. On entering the restaurant, the first thing you notice is the contrast with the exterior, the warm colours and artworks on the wall seemingly bid you welcome.

Different kinds of tables exist with different number of seats, so you get to choose one which suits you, and your guests, if any. There is an on-screen TV showing sports channels (football matches), so you can catch a game here with your buddies too. Blues serenade the atmosphere from a music player you would not get to see, but that's part of what makes the Wimp-y experience. Wimpy is listed on IBPulse as one of the top ten restaurants in Ibadan.
If you're just there for the food, for a quick in-and-out, you will love Wimpy's. The wait for a meal is not long, they value their customers. Kids also have a slide to occupy their time if it's a family outing, and if the seats do not fit your requirements, there is an extension outdoors where you can be served. A supermarket is positioned outside the restaurant (but in the same compound), in case you would like to purchase some goods, especially for visitors new to town.
Finding Wimpy's is relatively easy. It's a stone throw from the Ibadan Golf Club and five minutes from the city centre where there are lots of Ibadan hotels. By Okada is probably the fastest way to get there from anywhere in Ibadan; the riders know every nook and cranny of the city and its cheap too. The parking space is spacious enough and there are security personnel to make your stay comfy.