'Who Was Tunji BraithWaite?' - 10 Things To Know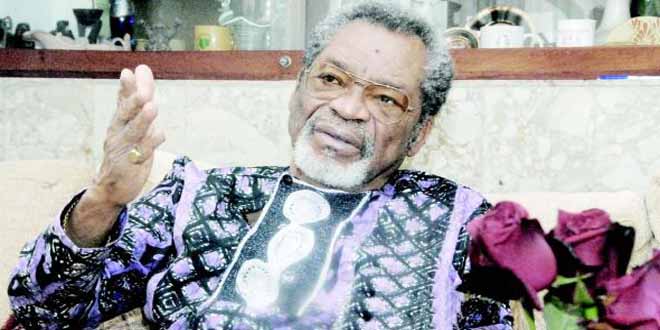 "Tunji Braithwaite Dead" is what the headlines yesterday carried as one of their top news stories on March 28, 2016. But a lot of people are wondering just who Tunji BraithWaite is.
Here are 10 things you should know about him:
He died at the age of 82. He was born in 1933.
Tunji BraithWaite was the founder of the Nigerian Advance party and also a pro-democracy activist.
He passed away in Lagos at St. Nicholas Hospital on March 28th (a Monday) after a brief illness, according to his family members.
He was the youngest son of four children
He was called to bar in 1961 (Lincoln's Inn), then signed the Rolls of Barristers in the London High Court of Justice before he came back to Nigeria.
He represented the Kuti Family and got both Beko and Fela Ransome-Kuti out of detention during the reign of General Olusegun Obasanjo. This took place in 1977.
Mr. BraithWaite was also a presidential hopeful for many.
He is survived by five children and several grand children.
He was married to Grace Falade, in the year 1956.
BraithWaite tackled former President Jonathan during his '100 years of celebration' event, saying Nigeria was only 54 years old and a work-in-progress.
Tweets About Tunji BraithWaite
Tunji Braithwaite was a giant in the fields of law & politics; a pro-democracy activist, who fought to end military rule. We will miss him.

— Atiku Abubakar (@atiku) March 28, 2016
RIP Tunji Braithwaite. With MD Yusufu, you fired up whatever activist spirit I had when I was in high school watching you lead.

— Chude Jideonwo (@Chude) March 29, 2016