Nigeria's Economic Crisis 'Turning People Into Drunkards' - Heineken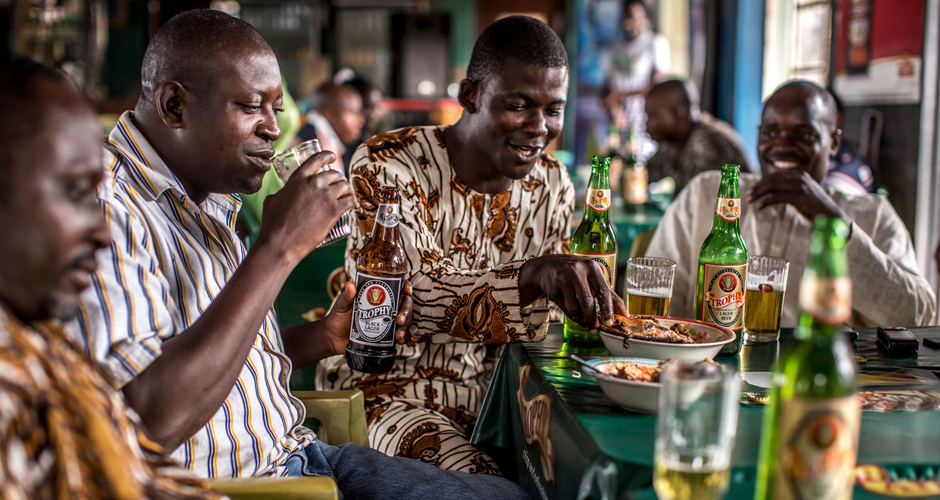 Despite the crisis ravaging the Nigerian economy at the moment, Heineken, the beer company has published its first quarter performance reports and it indicates that Nigerians are drinking even more beer.
Beer volume consumed in the first quarter has grown by 4.6%,
"Organic consolidated beer volume growth of 4.6% was driven by growth in Nigeria and Ethiopia," says Heineken.
"Elsewhere in the region, volume was challenging and remains weak, with both affordability and lower tourism continuing to impact performance. Excluding Nigeria, volume would have been down organically for the region.
According to a Nigerian internet newspaper
"In Nigeria volume was flattered by an easy comparative given the election in the same period last year; cycling the forthcoming quarters will be more difficult."
Heineken, which is the world's third largest beer company, says that despite these numbers, the hit on the economy is affecting them as well.
"Underlying trading conditions remain tough and the weaker consumer environment, due to the low global oil price, continues to drive negative brand mix.
"It is becoming increasingly challenging to obtain hard currency in the market, and the uncertainty regarding a possible devaluation of the Naira continues to impact the business adversely."
Source: TheCable
Photo credits: Informationng