30 Things To Do And Places To Go In Lagos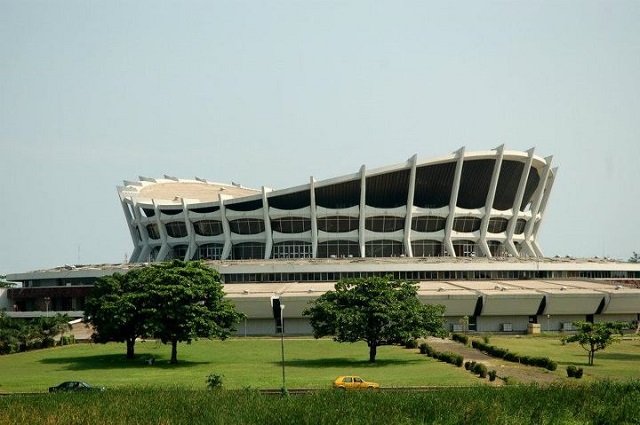 Hey, new in Lagos? Welcome.
Lagos State is up there as the most important state in the country. It also has the largest economy, and attracts the most tourists. Situated in the southwestern corner of the country, this little state is anything but when you're looking for things to do or places to go.
You will be spoilt for choice of things to do in Lagos. You can spend time simply relaxing on one of the beautiful Lagos beaches, or have a fun family day out at one of the museums, art centers, markets, and malls.
If you like to be active, there are tons of events, parties and festivals you can attend. There are also relaxation spots as the hustle and bustle of Lagos can wind you up fast.  There's an abundance of historical and cultural landmarks as well, or if you prefer sports, how about horse riding, tennis or golf?
Lagos really does have something for everyone, whether you're here alone, with friends or with family, so read on for things to do.
1. Lekki Conservation Area
Lekki Conservation Centre is an oasis of calm and fresh air in this mega city. A tropical rain-forest in the outskirts of Lagos, it is a popular choice destination for tourists and anyone looking to be in touch with nature and bask in the lush vegetation that the area holds. It is located at Lekki Conservation Centre Road in Lekki Peninsula, Lagos.
2. See Festac Town
This town was built for participants of the festival of arts and culture in 1977. The place has a rich cultural heritage and makes for a good sight to see for people looking to explore Lagos.
3. Badagry
You might want to visit the coastal town of Badagry to get a feel of the rich history of the state and get to see the artefacts serving as physical evidence of colonialism and slavery in the country.

4. Visit Beaches
Lagos, being a coastal city, is home to a number of beaches like the ones in Lekki, Elegushi, Ahmadu Bello Way (Bar Beach), Eleko, La Campagne Tropicana Beach Resort etc. Take time out to visit one of these beaches and revel in the picturesque moments they offer.
5. The Afrika Shrine
Visit the shrine on Thursday night for a free show, or on the last Saturdays of the month – Afrobeats Sessions with Seun Kuti. At each jam session, you get schooled in African politics. You'll also have lots of fun listening to good music, dancing, and socializing.
6. Markets
Your trip to Lagos is incomplete without the thrilling excitement the crowds and bustle a Lagos market brings. Forget your online stores and malls and enter Oshodi, Jankara, Aswani, Yaba, Eko, Balogun markets, and others for exotic souvenirs.
7. National Museum
The museum has a notable collection of Nigerian art, including statuary, carvings, archaeological, and ethnographic exhibits. It is located at Onikan, Lagos Island.
8. National Theatre
This is an architectural masterpiece that serves you plays, art and culture on a platter. There are lots of fun activities going on there every day and the serene atmosphere and surroundings will help you unwind. They also have some nice restaurants and bars in there where you can just chill and hang out with friends.
9. The Palms Shopping Mall
Have a taste of the ultimate shopping experience, complete with restaurants and a state-of-the-art cinema when you visit The Palms in Lekki. The complex is home to Shoprite, The Game, Genesis Deluxe Cinemas and other amazing brands.
10. Go Clubbing
Lagos is famed for its amazing night life, as the city comes alive when the sun sets. Clubs are abundant in Lagos, and you shouldn't miss out on all the fun they offer. Club Quilox, Club 57, and Spice Route are some fine examples.
RELATED: All The Info You Need About Club Quilox
11. Let's Go Bowling
Fancy a bowling experience while you're here? Pinpoint Shop 3 at The Palms Shopping Mall featuring ten lanes of 10-pin bowling, a full-service bar, billiards, and an arcade.
12. Banana Island
This is an area of Ikoyi known for its wealthy, multi-cultural community. It has some of the most expensive real estate in Nigeria and has one of the highest density of millionaires within its boundaries. If you get inspired by upscale real estate steeped in breathtakingly beautiful scenery, then this is the place for you to check out.
13. Ikeja City Mall
One of the first malls built in the country, it has shops like Mango, Mr. Price, Wrangler, Casabella, and Essenza. Also, there's cheap food and drinks at Shoprite there.
14. Coconut Beach, Badagry
The perfect getaway from the hustle of daily Lagos life.
15. The Jazz Hole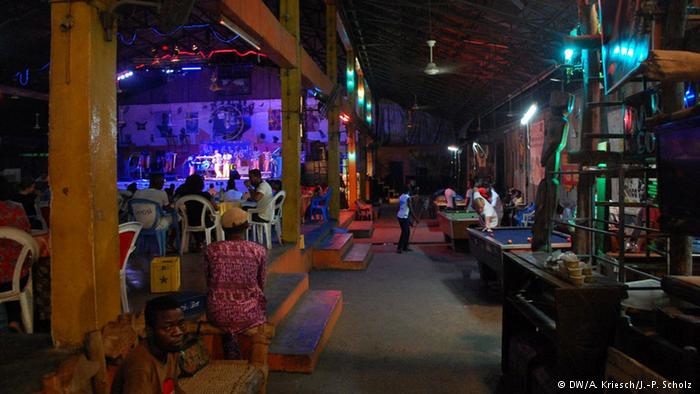 The Jazz Hole is ideal for jazz and soul music lovers. It also has the largest collection of books for book lovers.
RELATED: PLACES FOR INTROVERTS TO HANG OUT IN LAGOS
16. Visit The Cinemas
Watch Hollywood and Nollywood movies at the different cinemas in the state. There's Ozone Cinemas in Yaba, Silverbird Galleria in Victoria Island, and Filmhouse in Surulere. The malls also have cinemas in them.
17. Nike Art Gallery and Cultural Center
Visit this gallery for out of this world depth expressed via paintings, drawings, textile works of Adire, sculptures, dancing and drumming.
18. Terra Kulture
Your go-to for everything art education, culture and socializing. There is always one art related event or the other going on there.  So, don't miss it.
1##19. Ikoyi Club

This is the place for sport lovers. It offers tennis, badminton, squash, table tennis, swimming pool, and billiard tables. There's also a sauna, bar & grill, business facilities, and a clubhouse.
20. The Whispering Palms Resort
Come for breathtaking views of the Lagos Lagoon and the restive fun you deserve after experiencing the bustle of Lagos city, Â Whispering Palms assures you of find the uncanny balance between rest and fun.
21. Omu Resort
Omu Resort houses the first wax museum in Africa and the first race track in Nigeria with a different array of karts for all ages. It has a modern zoo, seaworld, art gallery, mini golf, quad biking, go karting, horse riding, and amusement park and so much outdoor fun packaged for those who come in to have a great time.
22. Mega Plaza
Mega Plaza is one of the biggest shopping malls in Victoria Island, Lagos. For any range and brand of electronics, household and personal items, toys, office, musical, and sports equipment. There's a food court with several restaurants and fast-food outlets serving Chinese, continental, and Nigerian dishes.
23. Attend an Owambe Party
'Owambe' is a Yoruba slang for party. This can either be a wedding, birthday, anniversary, or burial ceremonies. They usually have the best music, and food cooked with firewood like jollof rice, small chops and other delicacies. I assure you that Banky W spoke no fib when he sang there's "no party like a Lagos party." So by hook or by crook, make sure you go to at least one party in Lagos, which shouldn't be hard because there are always about a thousand and one parties around Lagos every Saturday – just pick a location.
24. Hit local canteens/restaurants
Just up and visit local restaurants and have a feel and fill of mouth watering local delicacies.
25. Go-Karting
Go-karting is a favorite activity for the new-generation in Lagos. Join in on the trend and have fun at the GET Arena in Lekki.
RELATED: A COMPLETE GUIDE TO GO-KARTING IN LAGOS
26. Karaoke and drinks
Sing your favorite songs to your heart's content with a side dish of live bands and affordable drinks. You can get these at some of the karaoke bars in Lagos, like Shaunz Bar in Victoria Island, Channel View Bar, and others.
27. Muson Center
MUSON Centre, is a repository of music, arts and culture. It is also the most prestigious and exclusive performance hall in Lagos. Fancy catching a play or attending a concert, check out what may be showing per time and get tickets for you and yours and attend.
28. Enter Molue or BRT buses
They offer the perfect avenue to mix and see Lagosians do their thing. From the angry halitosis infected angry conductor, to the woman with 5 kids occupying a seat, and the pastor preaching, to men and women sweet mouthing people to buy their wares. However, you do have to be cautious and clasp your belongings tight as its also filled with unruly characters and sometimes the Molue buses are accident prone.
29. University of Lagos.
Located in Akoka, Yaba, the famous institution of learning serves as a tourist attraction for many and it might be worth your visit as well.
30. Wave back at the three elders
Well, if your entry point into Lagos is via Berger, you may already have seen this statue of the famous three elders conspicuously placed on the side of the road. This is one of the more famous landmarks in Lagos - three elders embodying the rich culture of Lagos and bidding you welcome as you proceed into the city.