15 Places to go and Things to do in Ibadan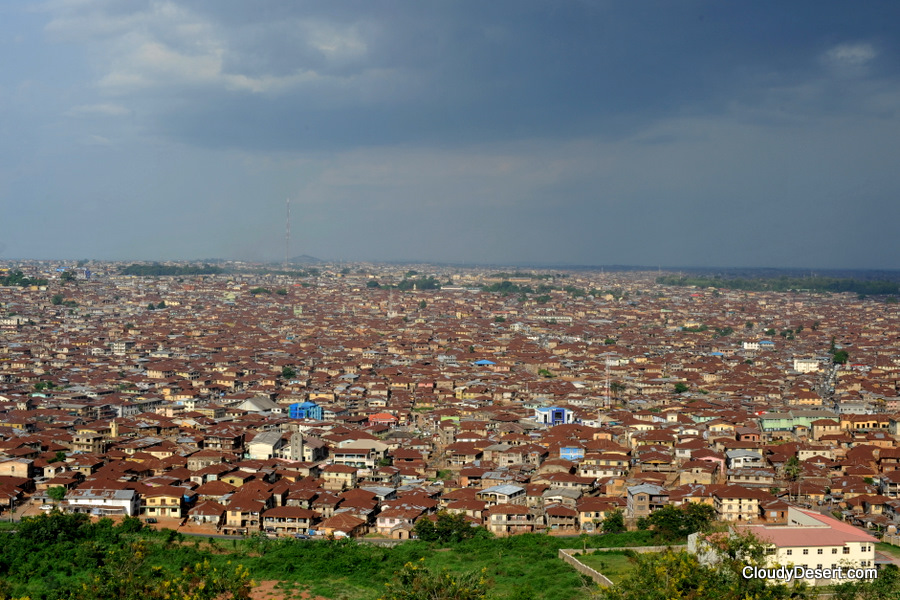 Welcome to Ibadan. Ibadan is the capital city of Oyo State. At Nigeria's independence, it was the largest and most populous city in Nigeria and third behind Accra and Cairo in Africa. It still remains the largest city by land area in Nigeria. Located in the south western part of Nigeria, it is populated mostly by the Yorubas. Ibadan was founded in 1829 during a time of great strife within the Yoruba Kingdom. Initially intended to be a war camp for warriors coming from other parts of Yorubaland, owing to its location on the fringes of the rainforest, Ibadan became an emerging market for traders and goods coming from both the grasslands and the forest. Unlike other Yoruba cities with traditional institutions of monarchy, however, In Ibadan, the warrior class became the rulers of the city as well as the most important economic group. Which is why the ruler of Ibadan is called Olubadan (Olu of Ibadan meaning Lord of Ibadan) and not Oba.
Now forget all you have probably heard about Ibadan, a city of the brown, rusty roofs, the place where all things good come to die. That's just bad rep from its spoilt younger brother to its South. This ancient city is an emerging metropolis in its own right and has still been able to hold on to its rich cultural heritage, unlike its infamous neighbour. Welcome to Ibadan, here's a couple things to do and places to go, these should help you get the true Ibadan experience.
1.University Of Ibadan
Established in 1948, University of Ibadan is Nigeria's Premier and arguably best university. With a population of over 30 000, the university is a small town in its own right, with its own unique culture and ambience. With its rich history, the University of Ibadan has a strong bearing on the Ibadan Experience.
2.University of Ibadan Zoo
While you're at the University of Ibadan do make sure to step into the department of zoology, home of the famous University of Ibadan zoo. Established as a menagerie in 1948, it has grown to cater to a wide range of animals from Mammals like giraffes, lions, camels e.t.c to reptiles like crocodiles and snakes. For just a token fee of 200 nairas, you'll enjoy the various offerings of the zoo.
3.Agodi Gardens and Leisure Park
Agodi gardens boast a variety of recreational activities visitors can engage in. With a restaurant, playground, water park, zoo and a forest walkway. There's a little bit of something for someone.
4.Obafemi Awolowo Stadium
The Obafemi Awolowo Stadium is formerly known as the Liberty Stadium until 2010 is a historic 25,000 seat football stadium based in the city of Ibadan, Nigeria. It was the first stadium to be built in Africa.
5.Lekan Salami Stadium
Lekan Salami Stadium is a multi-use stadium in Ibadan, Nigeria. It is currently used mostly for football matches and is the home stadium of Shooting Stars FC. The stadium has a capacity of 18,000 people.
6.Ibadan City Mall
Ibadan's very own ICM. Amongst other retail shops and eateries, it is home to the biggest Shoprite in Nigeria. Take that other ICM!
7.Cocoa and Heritage Malls
In Dugbe, the heart of Ibadan you'll find these two malls in the same building connected via an internal walkway. They make boast of being the first premium malls in the largest city in Africa.
8.Ventura Mall
This one is for the gamers. Visit Ventura Mall and enjoy the best of video games at their Game Arcade.
9.Visit a Karaoke bar
Ibadan has a lot of bars and they're very exuberant about their karaoke nights. Even if you don't sing, it's always fun to watch.
10.Cocoa House
Built in 1965 from the proceeds of cocoa trade by the then Western State of Nigeria. Standing at 105m it was once the tallest building in Africa. Despite being gutted by fire on January 9, 1985 it has been rehabilitated for use (August 1992) and still functions even today.
11. Eat Out at an Amala Joint.
Nothing says Ibadan like a piping hot plate of Amala. Doesn't really matter what soup you have it with. Just make sure you eat amala at a joint in Ibadan, it's the standard all others strive to meet. Perhaps you're confused about where to go, try the world famous amala joint at Skye Bank, Bodija. I hear it turns even white men black.
12.Institute Of African Studies
There is a museum in the building of the Institute of African Studies, which exhibits several remarkable pre-historic bronze carvings and statues. A great stop for art buffs.
13.Mapo Hall
Mapo Hall is the colonial style city hall, perched on top of Mapo Hill. It is said to be the first town hall in Oyo. Mapo Hall was commissioned during the colonial era by Captain Ross in 1929.
14.Visit WNTV
Where it all began for NTA. Television began broadcasting on 31 October 1959 under the name Western Nigerian Government Broadcasting Corporation (WNTV) It was based in Ibadan and was the first television station in Tropical Africa.
15.Bower's Memorial Tower
Bower's Tower is located on the summit of Oke-Are, the highest hill in Ibadan, from which one enjoys a commanding view of the city. Oke-Are (The Army General's Hill) is the site central to Igbo-Agala (Agala Forest) in Sapati Area. The monument was erected in 1936 as a memorial to Captain Robert Lister Bower, the first British Resident in Ibadan and the Travelling Commissioner for the interior of Yorubaland south-western Nigeria, between 1893 and 1897.
It offers a birds-eye view of the City of Ibadan. A great way to end any visit to this great city.