10 Places to go and Things to do in Aba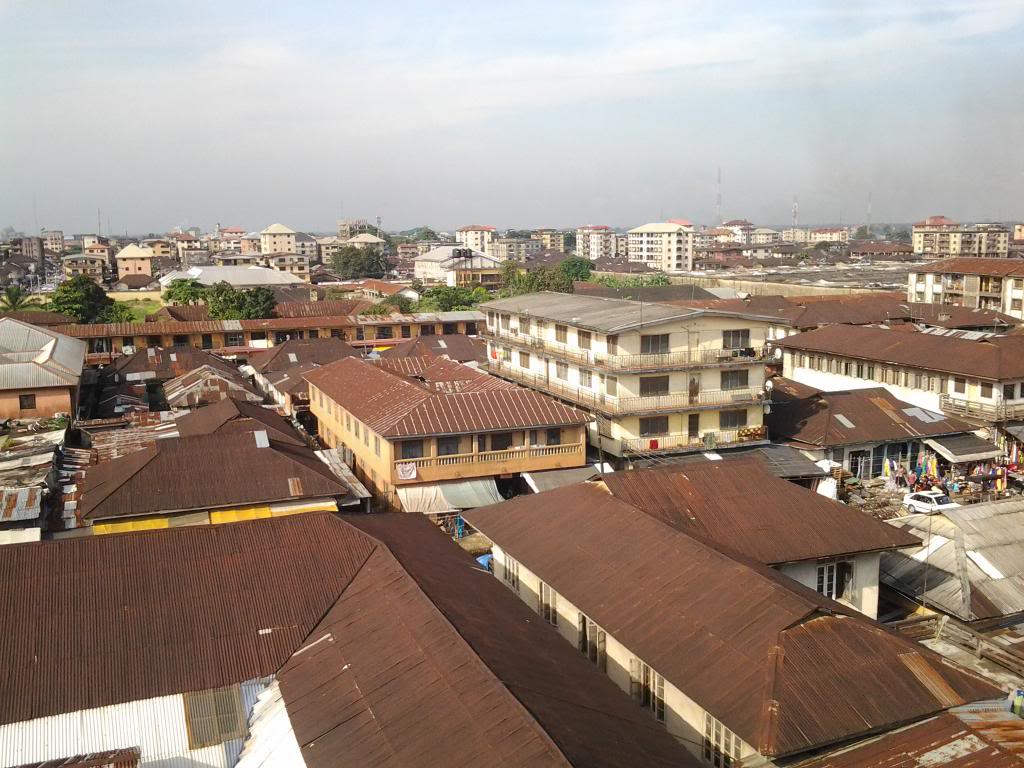 Aba is a city in the southeast of Nigeria and the main trading centre in Abia State. Popularly called Enyimba (which is igbo for the people's elephant) these amongst residents, Aba was established by the Ngwa clan of Igbo People of Nigeria as a market town and then later a military post was placed there by the British colonial administration in 1901. It lies along the west bank of the Aba River, and is at the intersection of roads leading to Port Harcourt, Owerri, Umuahia, Ikot Ekpene, and Ikot Abasi. The city became a collecting point for agricultural products following the British made railway running through it to Port Harcourt. Aba is a major urban settlement and commercial centre in a region that is surrounded by small villages and towns. Aba is well known for its craftsmen and has grown to have a reputation as home of imitation goods, popularly known as 'aba products'. A relatively small town, which a few visitors will claim to be boring. Like in anywhere else, there's fun to be had in Aba you just need to know where to look.
1.Aba Museum
Founded in 1985. The National Museum of Colonial History in Aba is often frequented by tourists. Its artifacts and artworks tell a story of the various traditions and cultures moulded together by the coming of the Colonial Masters to form one big tribe. You can also find relics from the now infamous Aba Women Riot of 1929.
2.Enyimba International Stadium
The Enyimba International Stadium is a multi-use stadium in Aba, Nigeria. It serves as a home ground of Enyimba International F.C. Nigeria's most Successful club side. The stadium and its residents are the pride of Aba.
3.Terminus Hotel
Terminus Hotel is quite popular hang out in the city of Aba. Best place to go for a swim. While this is free for those lodged at the hotel, visitors are allowed to take a dip for a token. This spot offers plenty of space for tourists and residents to unwind. You can visit the hotel's bar for a drink or the restaurant for some tasty delights.
4.ICONS Lounge
Located within Luxury City Hotel and Towers, is ICONS lounge. The very best of Aba's night life.This is Aba's happening spot at night. Although it's on the steep end of the price scale, with a health club and great suya spot, it's worth the experience for those who love the night life.
5.Sugarland
Just right beside the ICONS lounge is Sugarland. Sugarland is like Aba's own Hard Rock Cafe. It plays host to comedians and musical acts. For live band lovers, this is tailor made for you. Also has Karaoke Nights once a week. While you enjoy the great atmosphere and entertainment, there are a variety of dishes to choose from with the Point & Kill option available for fresh fish, Isi Ewu, Sharwarma, Nkwobi, Ugba and Ukazi. Sugarland promises to be a sweet sweet experience.
6.Aba Sports Club
Aba Sports Club was founded as Aba European Club in 1921 and incorporated as such on 12th March, 1926. Its membership was then exclusively European, but by 1926 it had 12 Africans. Thanks to independence its name was finally changed to Aba Sports Club in 1982. Home to various sections for Golf, swimming, lawn tennis, badminton, squash e.t.c, Aba Sports Club is a great place to come relax and interact with residents. They also have a barbecue spot, with their mutton suya being a tourist favourite.
7.Jevinik
Jevenik Restaurant is a friendly eatery that serves mouthwatering local dishes, simple continental meals such as fried rice and pasta, fries as well as tasty desserts that are intensely satisfying. The food is always delicious, portions are generous and come with an option of several different combinations, and side orders. A very popular eatery in the city of Aba.
8.Ariaria International Market
The Ariaria International Market is an open-air market in Aba. The market is one of the largest markets in West Africa and nicknamed "China of Africa" because of its versatility in the making of wears, imitation goods and leather works. Ariaria International Market was established in 1976 following a fire outbreak that destroyed the old Ekeoha Market in Aba. it one of the largest leather shoe-making markets in West Africa with an estimated two million traders. The market cuts across three local government areas, the Aba North , Aba South and Osisioma.
9.Ahia Ohuru (New Market)
This market may not be as popular as Ariaria International Market, however it is one of the largest trade centers in the city and the best place to experience the reality of Aba life. There are a variety of commodities on sale – including clothing, accessories, food items, furniture and art – at the market. If you have no intention of doing actual shopping, a tour around the market in the morning is still an interesting thing to do.
10.Go to a Beer Parlour
A good grasp of spoken igbo will make this very enjoyable and if you do not understand go with someone who can interpret. In the evenings, beer parlours are filled with loads of people with the most hilarious (and often exaggerated) stories, dying to tell anyone who will hear. A great way to get the feel of Aba. Beer parlours can also be quite enjoyable for the teetotaler, they're usually the best places to enjoy local delicacies like Isi ewu and Nkwobi.