South Africa Visa Information for Nigerians - Requirements & Visa Types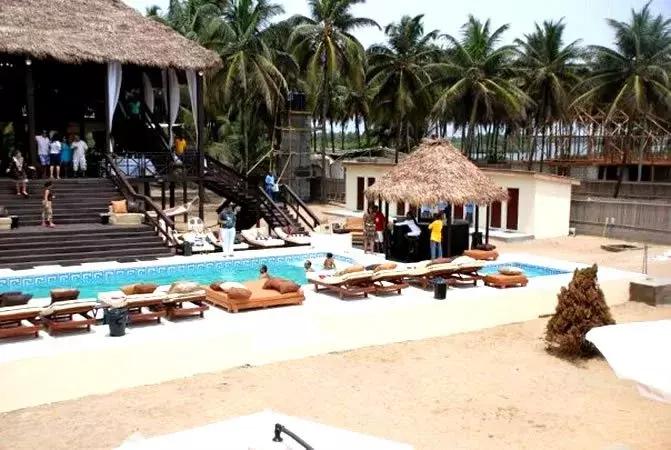 South Africa is one of the most popular countries in Africa. As the name implies, the country is at the base of Africa and is home to a deep cultural heritage. Are you looking at going to South Africa to experience the Safari, the wine farms, and other tourist attractions? Now you can make this possible, by following our step by step guidelines on how to get a South Africa visa of your choice. The Republic of South Africa, Home Affairs Department has issued a list of countries exempted from obtaining a South Africa
visa,
and citizens of these countries may be issued a visa at the port of entry into South Africa. Nevertheless, this article covers every information on how to obtain a visa, and the visa types available for various countries, and all other noteworthy information. Please note that to obtain a visa, you must possess an International passport and make sure you are eligible for the visa application.
[sta_anchor id="apply"]
Applying for a South African Visa
[/sta_anchor]
We will match you with an experienced consultant that will guide you through your South African visa process. Save your time, energy and let us help you process your South African visa now. Read on benefits of using a travel consultant to apply for a visa. Click below to apply for your preferred visa.
We charge a N950 fee (less than $3) to match you with a consultant. Note that we do not help people get jobs abroad nor provide work permits or residency visa if you do not have a job abroad. Read on to see the visa that is best for you.

Types of South Africa Visas
[table id=108 /]
NOTE:
Applicants should bear in mind that processing times may vary.
General Requirements for a South Africa Visa?
The general documents that you must have in order to obtain a South African visa are as follows:
An International passport or travel document valid for not less than 30 days after the expiry of your intended visit. N:B: Your passport must have at least two unused page for entry/departure visa endorsements.
A completed form BI-84 (application for a visa).
Payment of the prescribed visa application fee.
A yellow-fever vaccination certificate (if required).
Statement and documentation confirming the purpose and duration of your visit.
Two colored passport photographs.
A return or onward ticket if you are traveling by air.
In case you are traveling along with children (minors), you will need to provide the following additional documents:
Proof of guardianship or custody; OR
Consent from the guardian in the case of an unaccompanied minor.
Proof of financial stability within the Country in the form of
- Bank statement - Salary Advances - Undertaking by the host(s) in South Africa - Bursary - Medical cover or - Cash available ( credit cards inclusive). Most of the documents cut across all the different types of South Africa Visas and some are peculiar to the visa type needed. Submitting fake documents result in an abrupt closure of the visa application, and seizing of the documents. Original documents are mandatory for your application.
South Africa Visa Types
Entry into South Africa is only possible with a South Africa visa. There are different categories of South African visas. These categories are based on the reason for traveling, and the duration of travel, and are issued based on Temporary residence or Permanent residency. The South Africa visa types include:
Visitors Visa
The is often times the highest visa applied for by tourists and visitors, and as the name implies is issued to individuals who intend to journey to South Africa for a visit, take a tour around the Country, or spend time with friends and family. As an applicant, you will get a temporary residents permit, which would avail you the opportunity of walking around the Country freely, and going about your activities with ease. The Visitor visa is usually for at most 3 months.
Click here to get your Visitors Visa
A South African visitor's visa may be granted for:
Visit's to see family or friends and also for tourism purposes.
Business purposes
Medical purposes
Study purposes
Spouse to join a spouse who is in South Africa on work or study permit.
Children to join parents who are in South Africa on work or study.
Charitable and Voluntary activities
Research, conferences, sports events.
To work in the Entertainment industry (to shoot a movie, or attend a show)
Fiancee/ fiance to join his/her partner with the intention of marrying within 90 days.
Basically, every visa that is granted for a period of 3 months or less is a visit visa.
Study Visa
This is issued to applicants who intend to study in South Africa. You'll be required to provide a proof of provisional admission by the educational institution you wish to attend and enlist the duration of the programme as the duration of the visa is based on this.
Work Visa
A South African work visa is issued to foreigners who have a job offer in South Africa. The visa duration is based on the type of work visa applied for. There are a number of work visas and they include the following:
General work Visas: This has a duration which is dependent on the contract of employment.
The Critical skill work visa
The Intra-company Transfer Work Visa

Medical Treatment Visa
This visa is issued to individuals who intend to journey to South Africa for medical reasons. The visa is usually for a maximum of 6 months, as you can re-apply again once the visa expires. As part of the requirements, you would need a letter from your medical practitioner or a medical institution, indicating the reason for the treatment, the period of treatment and particulars of the treatment plans in South Africa.
Corporate Visa
The corporate visa lets a corporate body or organization employ a group of foreign workers whether skilled or unskilled for a stipulated period which usually does not exceed 3 years. The visa is usually requested by the corporate organization on behalf of the workers. The corporate body provides documents stating the job description and remuneration for each foreign worker. They also show proof that about 60% of their staff are citizens and permanent residents.
Business Visa
This is issued to investors or entrepreneurs who intend to start a business in South Africa or intend to invest in an existing business in the Country. The business visa applicant has to sign an undertaking that at least 60% of the staff they would employ would be South Africans. They also need a letter of recommendation from the Department of Trade and Industry regarding the possibility of the business thriving in South Africa. The applicant also has to show that they have the financial capacity to fund and sustain the business.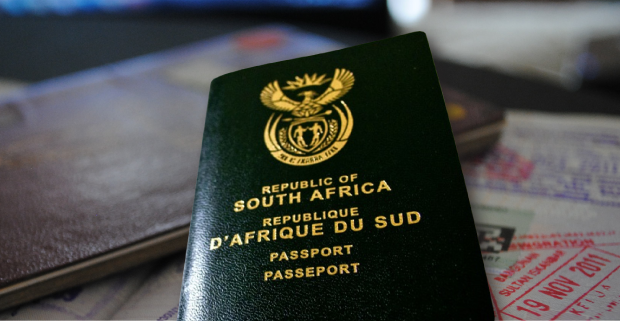 South Africa Visa Fees
[table id=108 /]
NOTE:
Visa fees are subject to change without notice.
This fee does not include visa service charge.
Our Visa service costs between 80 USD to 275 USD, that is, about 30,000 Naira to 100,000 Naira on the average.

South Africa Embassy in Nigeria
South Africa Embassy in Lagos
Address: Plot 110, Admiral Ayinla Way. Opposite Treasure Garden Estate, Third Roundabout, Lekki Phase I. Lagos
Tel: +234-1-4612050, +234-1-4612061, +234-1-4612067, +234-1-4612066 and +234-1-4612981.
South Africa Embassy in Abuja
Address: South Africa Visa Application Centre. Sterling Bank Plaza, 3rd Floor, Plot 1083. Mohammadu Buhari Way, Central Business District, Abuja.
Tel: +234-9-4624200, +234-9-4133776, +234-9-7822850 and +234-9-7822852.
South Africa in Port Harcourt
Address: Vineyard Shopping Centre. 88 Woji Road, GRA. Port Harcourt
Frequently Asked Questions
Do I need to get a Visa to Travel to South Africa?
The South African Department of Home Affairs has released the list of Countries who would require a South African visa, exempt Countries, and Countries that may be issued a visa on arrival. But if you are a citizen of Nigeria, France, Niger, New Zealand and a host of others, you'll be required to have a visa before you are allowed into the Republic. The South Africa visa application form is available at the South Africa Embassy, Consulate or Visa Facilitation Service center. You can also obtain the form at accredited visa travel agencies as we offer Passport and visa processing services.

How to Track a South Africa Visa
After submission of visa application documents, tracking is necessary to be abreast of the visa application process. Tracking the process involves the availability of the Applicant's passport number, as well as the receipt number. This can be seamlessly done online.
How much will a South African Visa cost?
[table id=77 /]
Passport Courier Service Fee
: ?4,500 per passport, or you can do without paying this and collect yours at the embassy you applied to.
* Please bear in mind that these prices are subject to change.
How and Where to Pay South Africa Visa Fees
As a matter of fact, Application fees can be paid using Debit or Credit cards through a secure online portal, or cash payment at the bank. A receipt should be collected regardless of the method used. The receipt serves as proof of payment, and you can only collect your visa with this receipt.

Where can I submit my South Africa Visa Application?
The visa applications are to be submitted to the South Africa visa application centers. This application is to be submitted in person by the applicant. It is important to note that all necessary documents should be provided, and fees paid.
South Africa Visa Processing Time
The type of visa determines the processing time. Every visa is treated individually, with this in mind, the processing time would be case specific. Application for temporary resident permit takes about 8 weeks unlike that of permanent residence that takes close to 10 months.
How to Collect Your South Africa Visa
For visa collection after approval, you need to come along with the original receipt that was received at the time when the application was submitted. If the processed passport is not collected from the Visa application center within 30 working days, it would be returned to the High Commission.
You may also want to know about...
The Federation of Malaysia is one beautiful country on the continent of Asia. It is a combination of 11 states and 2 federal territories. Its capital is Kuala Lumpur. The capital has the two largest skyscrapers in the world. Malay the official language in Malaysia, nevertheless, Malaysian English is widely spoken. Malaysian?s currency is the Malaysian ringgit. Citizens of Nigeria need a visa in order to gain entry into Malaysia.
Traveling for Nigerians increasingly requires serious planning. With Nigerian passports ranking 89th in freedom to travel across the world, securing a visa is often difficult and strenuous. Nevertheless, there are visa-free countries accessible to all Nigerian passport holders as well as countries that grant visas on arrival. We decided to compile a list of visa-free countries you can visit with just your Nigerian Passport and still have a good time.