India Visa Information for Nigerians - Visa Requirements and How to Apply
India is a popular country in the Southern part of Asia and is the second most populous country in the world. The largest city, Mumbai has the country's largest population and is home to quite a number of tourist attractions. The country also has outstanding medical facilities and personnel. It's therefore little wonder why India visa is in hot demand. Individuals from all over the world apply, seeking medical treatment, study, work, our visit. Do you wish to make your trip to India, a memorable and stress-free one and don't know how? Or are you looking at applying for a visa to the Country? Then look no further as we have compiled resourceful details on how to go about your visa application and journey to the Country of increasing opportunities in good time.
[sta_anchor id="apply"]
Applying for an Indian Visa
[/sta_anchor]
We will match you with an experienced consultant that will guide you through your Indian visa process. Save your time, energy and let us help you process your Indian visa now. Read on benefits of using a travel consultant to apply for a visa. Click below to apply for your preferred visa.
Types of Indian Visas
[table id=105 /]
NOTE:
The minimum processing time for Indian Visas is 3 days the actual processing time can be longer.
General Requirements for India Visa
There are certain requirements that should be in place before the application process can be valid. Some of these requirements apply to some specific visa types. Also, all visa applicants need to get a valid Nigerian passport if they do not already have or renew the passport if it has expired. The general requirements needed for an Indian Visa application include:
A properly filled and signed India visa application form.
A valid Nigerian passport with two blank passport pages - valid for 6 months.
A colored copy of the data page of the international passport.
Photocopies of the Nigerian Passport visibly showing the applicant's passport number, picture and bio-data pages.
One(1) recent passport-photograph of the applicant.
Visa Processing fees.
An Introduction letter.
Invitation letter from Indian host.
Proof of Oral Polio and Yellow Fever vaccination
Applicants need to note that other supporting documents would need to be presented. These documents vary according to the visa type.
India Visa Types
India visas are divided into two major categories. They include the long-term and short-term visas. The short-term visas are valid for
90 days
from the day of issuance, and the long-term visas are for persons who are going to stay for a longer time in India, valid for
one year or more
. The short-term visas are majorly for visitors, tourists, and persons needing medical attention or persons on short official visits, while those applying for long-term visas are looking at traveling to India for study, or seeking permanent residence. To give you a better understanding of these visa types, here is a list to help.
India Tourist Visa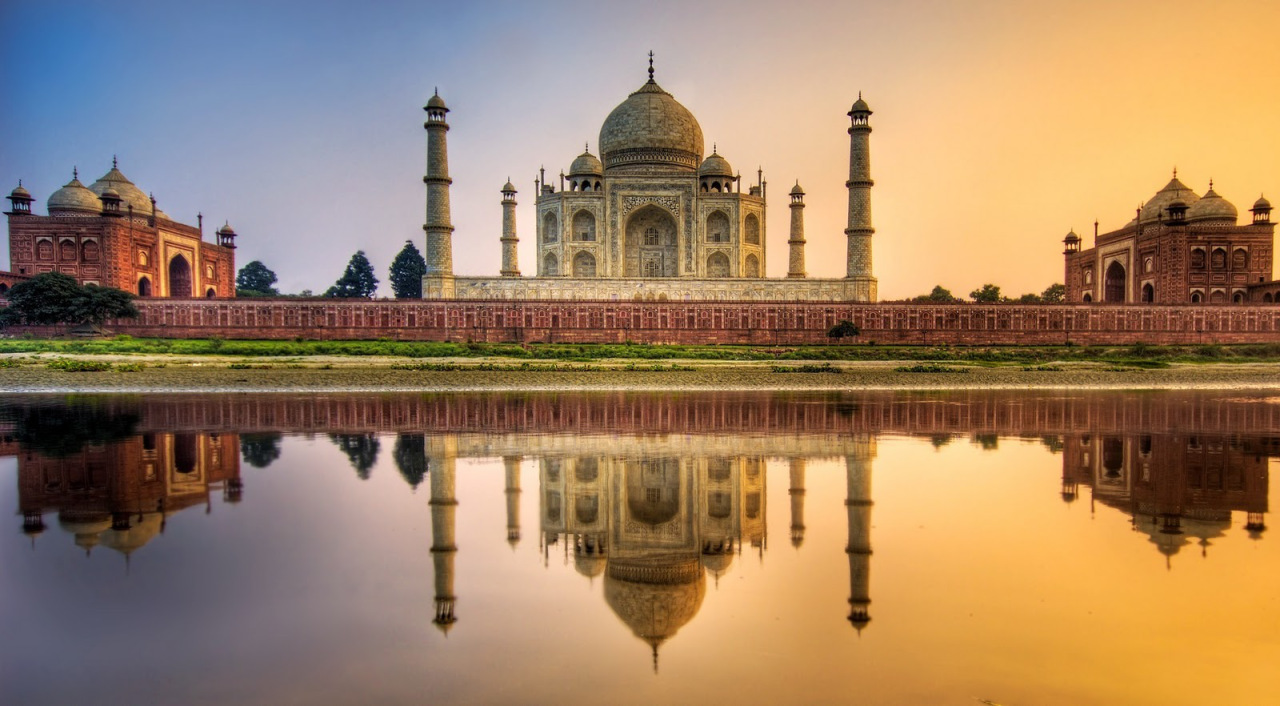 If you wish to travel to India for leisure, tourism or to visit relatives and friends, then you'll have to apply for this visa type. The Indian Tourist Visa is valid for
90 days.
To help with your application, it is important that you have a letter of invitation from an Indian resident
Click here to get your Tourist Visa
India Business Visa
The India Business Visa is issued to individuals who wish to travel to India for business purposes, whether you wish to start a business in the Country or have a business meeting to attend you'll definitely be needing a business visa. Be sure to indicate the reason for your visit, highlighting what business you wish to establish. This will make your application legitimate and authentic.
Click here to get your Business Visa
Employment Visa
The India Employment Visa may be granted to you if you fall under any of the following categories:
A foreign technician/expert coming to India in pursuance of a bilateral agreement between the Government of India and the foreign government, or in pursuance of a collaboration agreement that has been approved by the Government of India.
A highly skilled foreign personnel being employed in the IT software and IT-enabled sectors.
CEO/Senior executive of a multi-national company may be granted Employment Visa.
For the hiring of foreign coaches/players. Click here to get your Employment Visa
Entry Visa
If you if you fall under any of the following categories, you may be issued an Indian Entry Visa:
A person of Indian origin; spouse and children of a person of Indian nationality or origin.
Dependent of a person holding an Employment visa.
An applicant seeking a visa for Auroville Foundation.
An Applicant seeking admission in yoga, Vedic culture or Indian systems of dance and music.
A prospective applicant, who has purchased property in India with the approval of Reserve Bank of India and registered his/her property in India.
Members of sports teams and sports-persons.
Applicants traveling to India under ITEC or any other Government of India Scholarship Programme.

India Medical Visa
It is no news that India has one of the leading medical sectors in the world, with the growing rate of accredited medical institutions, practitioners, and development of medicine. Little wonder why most foreigners troop into the Country for their medical check-up, treatment, and other medical reasons. If you wish to travel to India for any of the reasons enlisted, make sure to have a typed referral letter as well as an invitation letter for the accredited hospital, stating your physical health conditions.
Click here to get your Medical Visa
India Student Visa
The India Student Visa is issued to persons who wish to have an educational career in India and is willing to study in any of their recognized educational institutions. The duration of this visa type solely depends on the duration of your preferred course. Hence, you should have a letter of admission/ invitation from the school clearly stating the duration of the programme and the programme offered.
Click here to get your Student Visa
Other India Visas
Asides all the visa types listed above, the Indian visa facilitation centre also issues the following visas to interested applicants:
Journalist visa
Emergency visa
Transit visa
Missionaries visa
Research visa
Intern visa
Film visa.
And a host of others.
Indian Visa Fees
[table id=106 /]
NOTE:
Visa fees are subject too change. It is important to verify visa fees with the embassy.

Address and Location of India Embassy in Nigeria
Address:
Indian High Commission,
Lagos
. 15 Walter Carrington Crescent (formerly Eleke Crescent). Victoria Island.
Phone
:+00234-1-280-9966
Fax
:+00234-1-280-9969
Email
:
[email protected]
Address:
Indian High Commission,
Abuja.
364, Cadastral Zone. Central Business Area, CBD).
Telephone
: +234-7080622800-4,
Fax
: +234-7080622805
Frequently Asked Questions
Where to Get an Indian Visa Application Form
India Visa application forms are available for download on the India visa website. The form should be printed on two pages, and both pages should be signed. The applicant must sign under the photo on the first page, and at the bottom of the second page.
How and Where to Pay India Visa Fees
The visa fees depend on the type of visa applied for and the duration. The India Visa fees are divided into various types;
Basic fee
Special fee
Processing fee by an outsourcing agency.
During the online registration process, at the end of the process, the basic fee will be displayed. However, this fee is indicative only and the final visa fee will be charged upon submission of your application at the respective counters. Please note that the Fee once received are nonrefundable even if the visa application is withdrawn, not granted, or if visa issued is of shorter duration of a period than applied for or otherwise issued or returned at a time or on terms and conditions that may vary from those sought by the applicant.
India Visa Processing Time
Upon receipt of your Visa Application through Indian Visa Application Center or directly, the Indian Mission/ Post requires a minimum of three working days to process the application and issue a visa depending on your nationality, excluding special cases.
Where to Collect India Visa upon Approval
Upon approval of visa application, the passport is collected from the Visa Application Centre.

People who liked India visa, also like...
The Federation of Malaysia is one beautiful country on the continent of Asia. It is a combination of 11 states and 2 federal territories. Its capital is Kuala Lumpur. The capital has the two largest skyscrapers in the world. Malay is the official language in Malaysia, nevertheless, Malaysian English is the widely spoken language. The Malaysian?s currency is Malaysian ringgit. Citizens of Nigeria need a visa in order to gain entry into Malaysia.
Traveling for Nigerians increasingly requires serious planning. With Nigerian passports ranking 89th in freedom to travel across the world, securing a visa is often difficult and strenuous. However, there are visa-free countries accessible to all Nigerian passport holders as well as countries that grant visas on arrival. We decided to compile a list of visa-free countries you can visit with just your Nigerian Passport and still have a good time.