Canada Visa Information for Nigerians ? Visa Requirements and How to Apply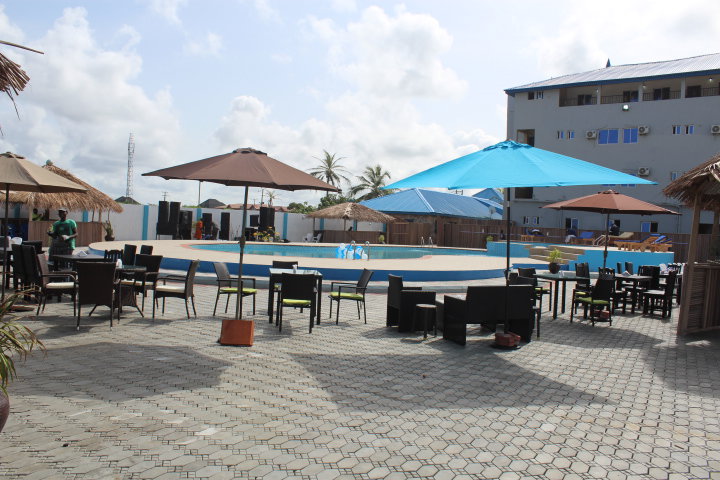 For a person to apply for a visa to Canada, he/she must know the visa types available, and other requirements. As one of the most developed countries in the world, Canada is the world's largest country by total area. Situated above North America, It shares a border with the United States. It is a bilingual nation with both English and French as official languages. Citizens of foreign countries who intend to travel to Canada would need a Canada visa unless they are from countries that are eligible for the Waiver Program.
[sta_anchor id="apply"]
Applying for a Canadian Visa
[/sta_anchor]
We will match you with an experienced consultant that will guide you through your Canadian visa process. Save your time, energy and let us help you process your Canadaian visa now. Read on benefits of using a travel consultant to apply for a visa. Click below to apply for your preferred visa.
We charge a N950 fee (less than $3) to match you with a consultant. Note that we do not help people get jobs abroad nor provide work permits or residency visa if you do not have a job abroad. Read on to see the visa that is best for you.

Canadian Visa Types
[table id=98 /]
General Requirements for a Canadian Visa
To apply for any of these visas, applicants should have a clean criminal record (a police report required). The applicant would need to be able to speak, understand and communicate in the English language, in addition, assure the immigration officer to leave Canada after the stipulated time. The documents for a Canadian Visa include
Completed Visa forms.
An original and photocopy of your Nigerian passport. Your Nigerian passport must be valid for at least six months after your date of return and have at least two blank pages.
Two coloured photographs that meet the visa photo requirements.
Proof of visa application fee.
Proof of that you have sufficient funds for the duration of the trip (i.e. three months bank statements, payslips, proof of investments etc.).
If you are not paying for the trip you will need a letter from the person or institution sponsoring your trip and additional documents (i.e. a copy of their passport and a bank statement proving they have sufficient funds).
Proof of ties to Nigeria (i.e. employment letter, proof of businesses or assets etc.).
Copy of provisional flight booking and travel itinerary (i.e. accommodation reservations).
You may need to provide evidence that you are in good health.
Previous passports showing travel history.
Additional documents to support your application (i.e. marriage certificates, invitation letters etc.).
A self-addressed return courier envelope.
Minors (under 18) traveling alone will need a letter of authorization signed by both parents or legal guardians. For minors traveling with one parent, a letter of authorization from the non-accompanying parent or legal guardian is required.
If you are visiting family or traveling for business you will need an invitation letter detailing the nature of the visit, length of stay, details of the host person or business etc.
Canada is expanding its biometrics collection to the vast majority of immigrants during 2018 hence, you may be required to give your biometrics. Transit visa holders don?t need to give biometrics. Additional documents vary per type of visa applied for.
Visa Types
The purpose of traveling is relative to the success of the applicants. Canadian visas are either for permanent residence or temporary residence. There has been an upgrade on the types of Canada visas to include a new category of applicants.
The types of temporary Canada Visa include;
Study Permit- Student Visa
Tourist/Business Visa
Work Permit
Study Permit -Student Visa
The student visa is available for people who want to study in Canada on a temporary basis. A student visa is valid for the length of your program plus an extra 90 days. Multiple entries are allowed however, you would have to show proof that you are still enrolled in your study program. Study Permit visa takes 38 days to process and costs ?28,000. However, to be eligible for a study visa application you have to have the following:
Proof of admission by a school or educational institution.
A proof that they are financially capable of paying their tuition fee, sorting accommodation, transportation, and other related maintenance costs.
The applicant must be in good health and should be willing to take a medical test.
The applicant must have a clean criminal record.
Business Visa
The visa is issued to persons who want to start a business in Canada. A business visa allows the holder to stay for a period of 6 months, if you wish to stay longer you would need to apply for an extension at least 30 days before the end of your stay. This type of visa takes 38 days to process and costs ?28,000. https://hotels.ng/guides/visa/list-and-addresses-of-foreign-embassies-in-nigeria/
Work Permit
This is issued to applicants who intend to work in Canada temporarily. Proof of an offer of employment qualifies an applicant for a work permit. A work permit takes 12 weeks to process. The maximum total validity period of work permits is four years including extensions. The initial work permit will be valid for 24 months. Work permit cost ?28,000. The employer sponsors this application.
Canadian Visa Fees
[table id=97 /]

Frequently Asked Questions
Where to Get a Canada Visa Application Form
Canadian visa application form is filled manually or online. At the visa application centre, VAC charge is paid to pick up the hard copy form. Paper filed application must be submitted in person. To apply online, an applicant would need to visit the Canadian visa office (IRCC) website.
How to Schedule a Canada Visa Appointment
Canada visa appointment is scheduled for the Canada visa office site after the visa application fee has been paid. Once scheduling is done, the appointment letter should be printed as it's the evidence that applicants actually scheduled an appointment. The documents required include:
International passport
Passport-sized photo
Completed form
Supporting documents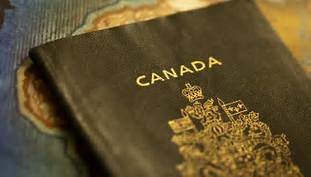 How and Where to Pay Canada Visa Fees
Canada visa fees vary according to the type of visa being sought for. The fee can be paid by cash at a bank counter or can be done using a third party's card, and the card owner's name would appear on the receipt. However, this name doesn't need to match the name of the applicant. In addition, it is important to note that the receipt received must be kept as it is the only proof that payment was made.
How to Submit Canada Visa Application
IRCC application system is where the online application is submitted, while that made on paper should be submitted in person at the Canada Visa Application Center.
Canada Visa Processing Time
Canada visa processing time can be difficult to ascertain because they vary due to the type of application in question, and the number of applications being processed altogether. But for Nigerians applying for a Canadian study visa, it might take as long as
16 weeks (4 months)
and applications for a visitor visa might take about
72 days
.
Time Required: 72 days
How to Collect Your Canada Visa
It is important that the applicants have to come in person to collect their visa, passport and the rest of their documents. They could also pay for a courier service. Bear in mind that third parties are not allowed to collect the documents on behalf of an applicant except on some few occasions like when a parent is collecting for a dependent child, or when one family member is collecting the passports for the whole family.
Address and Location Of Canada Embassy in Nigeria
Lagos Canada Embassy Address
Address
: Canadian Deputy High Commission, Immigration Section. 4 Anifowoshe Street. Victoria Island, Lagos
Telephone:
(234 1) 262-2512/13/15
Email:
[email protected]
Fax:
(234 1) 262-2516/17
Abuja Canada Embassy Address
Address
: High Commission of Canada to Nigeria, 13010G, Palm close, Diplomatic Drive. Central Business District, Abuja
Telephone
: (011 234 9) 461-2900
Fax
: (011 234 9) 461-2901
Email
:
[email protected]
See also how to apply for...
Italy is a country in the Southern region of Europe that is rich in culture and has a myriad of attractive places that tourists simply love. The official language in Italy is Italian, nevertheless, English, French, Spanish, and German are the main spoken foreign languages in Italy with Rome as the capital city. Nigerians interested in going to Italy would need an Italian visa to gain entry into the country. Find out how to go about this in this blog post.
France, bordered by 6 countries, is one of the largest countries on the continent of Europe. Near perfect scenery, little wonder it is the most popular tourist destination in the world. The official language is French, but English is the major immigrant language. Do you need a France visa from Nigeria? You are in the right place.