How Nigerians Can Get a Visa to Swaziland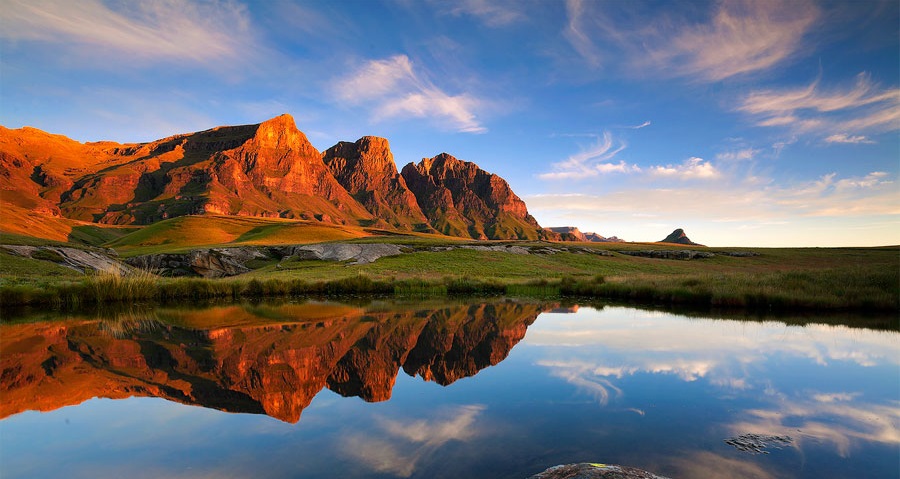 About Swaziland
Swaziland is a small, landlocked monarchy (one of the last absolute monarchies in the world) in southern Africa, and is known for its wilderness reserves and festivals showcasing traditional Swazi culture. Its capitals are Lobamba, Mbabane, and the currency in use is Swazi lilangeni and the South African rand. English, Swati, South African English are its official languages.
Marking its northeastern border with Mozambique and stretching down to South Africa, the Lebombo Mountains are a backdrop for Mlawula Nature Reserve's many hiking trails. It contains several large game parks and reserves, which are sponsored by the government and are popular tourist destinations.
It has a well-earned reputation for friendliness in Southern Africa. Compared to other countries in the region, Swaziland is known for its civility and peacefulness.
Rainfall in Swaziland is mostly during the summer months, usually accompanied by thunderstorms. The dry season here is the winter.
Types of Visa to Swaziland
There are several visa types that can be granted to travelers who wish to get into Swaziland, and this depends on the purpose of the travel.
Tourist visa
Business visa
Work visa
Transit visa
Study visa
Where to Go
There isn't a Swaziland embassy or consulate here in Nigeria, but a visa to Swaziland can be applied for at the British embassy, high commission or consulate present.
British High Commission Abuja
19 Torrens Close, Mississippi, Abuja, Nigeria.
Phone: +234-9-4622200
Email: [email protected]
[email protected]
Website: https://www.gov.uk/government/world/organisations/british-high-commission-abuja
British Deputy High Commission Lagos
11 Walter Carrington Crescent, Victoria Island, Lagos, Nigeria.
Phone: +234-1-2770780, +234-1-2770781, +234-1-2770782
Email: [email protected]
Requirements
For Nigerians who wish to make a trip to Swaziland for business purposes here is a list of required documents for the Swaziland visa application.
Visa application form completely filled and signed.

Recent passport sized photographs which captures the full face with a light background is required.

International passport with validity exceeding the expected return date, with at least two blank pages.

Copy of the passports data sheet (page on which the photo is located).

Copies of your previous visas (if any).

A cover letter stating the purpose of visit to Swaziland and itinerary.

Flight Itinerary with dates and flight numbers specifying entry and exit from Swaziland.

Health Insurance. Proof of health insurance covering international travel.

Hotel reservation for the duration of the intended stay in Swaziland.

A proof of your civil status (marriage certificate, birth certificate of children, death certificate of spouse if applicable).

Proof of legal stay (if the application is not presented in the country of origin).

Proof of sufficient financial means for the period of stay in Swaziland.

If you will be receiving financial support from a host or other sponsor in Swaziland, their bank statement would be required. Please provide a copy of that individual's bank statement. Please note that the invitation letter from your host should specifically state the types of support they will be providing (financial, accommodations, etc.).

Original Business letter, signed by the inviting company on the company letter paper, providing information about the travel purpose, specifying the type and desired validity of the visa.

Proof of previous trade relations between the two companies, if any exists.

Certificate of employment (if employed).

If you are retired please submit proof of your retirement fund.

A certificate from your employer stating/allowing your business travel (if employed).

Trade register excerpt or the like (for self-employed).

Bank statement for the last 3 months.

Proof of group travel (if the travel is going to done in a group).

Trade License (first issued and present renewal).

Visa fees for visa
According to each individual case the competent embassy may request for additional documentation.
For further information, and all types of visas, please call or visit the British High Commission in Nigeria.