Wedding Venues in Lagos and Hotels Nearby
Finding a good venue for events can sometimes be a daunting task, especially for weddings. If the wedding would be a two-day affair then, the issue of where to lodge guests comfortably would arise. This article is here to help you choose from different wedding venues located in different parts of Lagos and hotels that are close to them in proximity. Some of these venues are conveniently located within the hotels.
The Knot Centre
1, Tobi Lawal Road, Yaba, Lagos.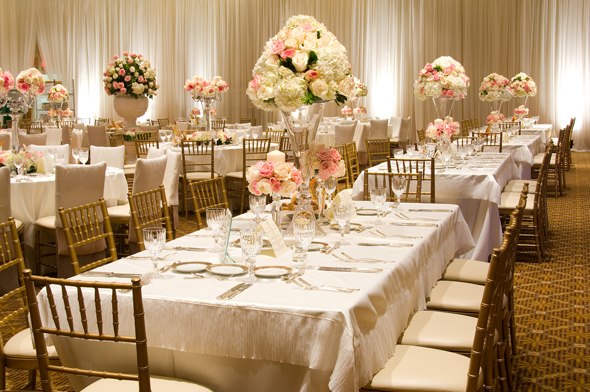 The Knot Centre is suitable for hosting events when considering a large audience. It is amply designed to host indoor and outdoor activities and events. The event centre has two different hall types. The banquet hall has a ground floor and gallery, which has a sitting capacity of 850 people. There are dressing rooms and convenient facilities for female and male. Decor services are also available at the Knot Centre. Some of the hotels close in proximity to The Knot Centre include;
Jaekel House
17, Federal Road, Ebute Metta, Yaba Lagos.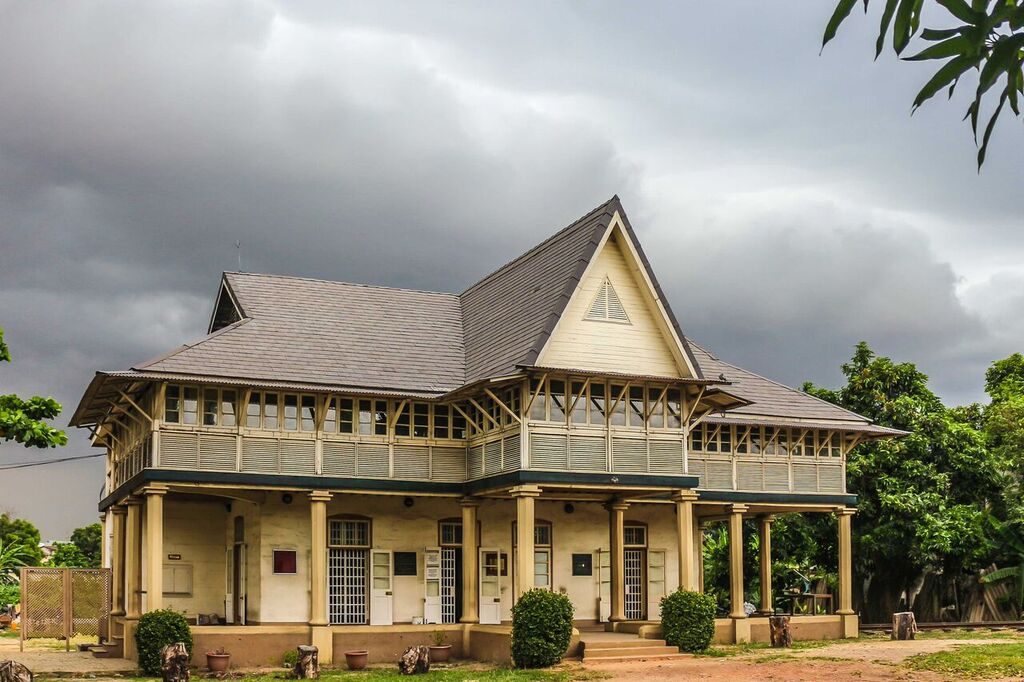 This is one of the most romantic places to host an outdoor wedding. The historical landmark , built in 1898, is a Colonial mansion that has been tastefully restored. ?The atmosphere gives the house a retro and quaint feel. The Jaekel Secret Garden present onsite is a brilliant picture spot for the newlyweds, bridal party, and their guests. Some hotels close to Jaekel House include:
Panda Events Complex First Floor
Plot 112, Oyadiran Street, Commercial Avenue, Sabo, Yaba, Lagos.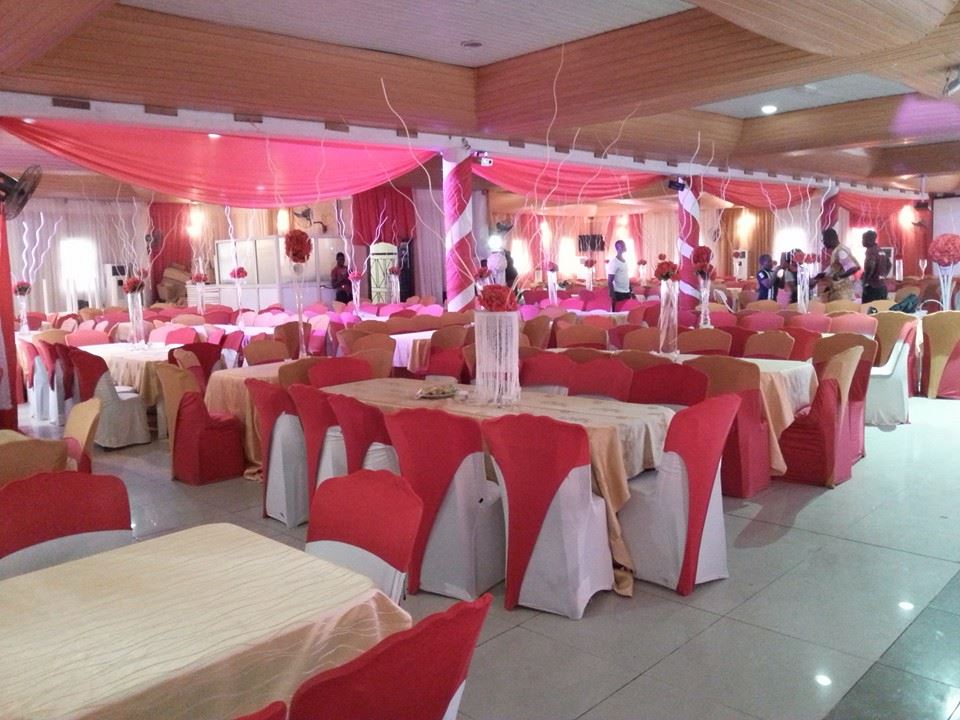 Panda Events Complex houses a?hall with a seating?capacity of 700 people or more. Decor services are also available at the facility but it can still be sourced externally. There are convenience facilities and dressing rooms for both male and female. Hotels close to Panda Events Complex include:
M2 Arena Event Centre
7 Up-Oworonshoki Expressway, Ogudu, Lagos.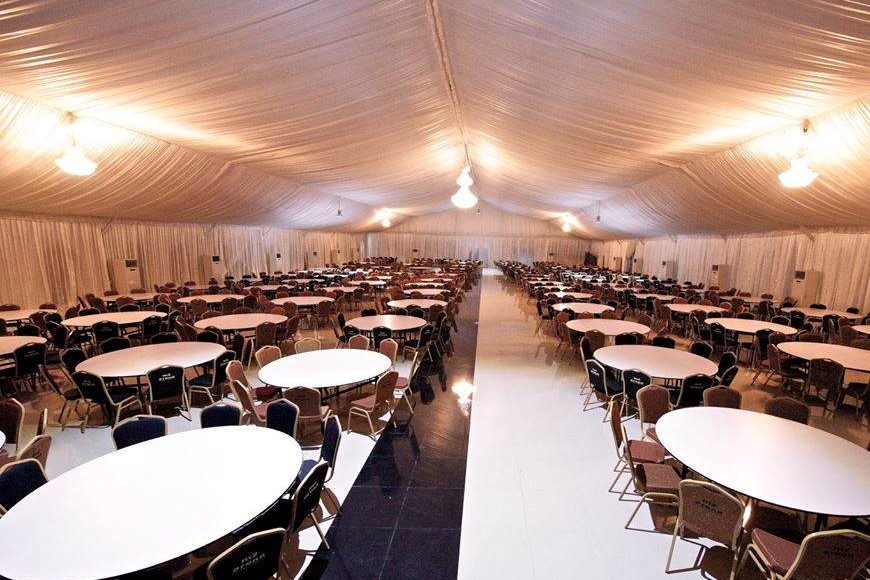 M2 Arena Event Centre's hall can also take about 1,000 people. The facility also provides decor services. However, sourcing for decor services is still at the discretion of the client. The centre has glass walls, luxurious drapes, uninterrupted power supply, ample parking space and hygienic restrooms for female and male. Hotels situated near M2 Arena Event Centre include:

Plot 2, Assibifi Road, Ikeja, Lagos.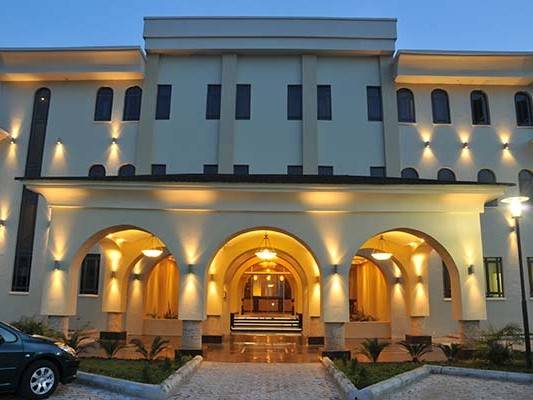 Protea Hotel Select Ikeja
is well suited for an intimate?wedding party, the hall available has a ?sitting capacity of 50 people. The event hall is tastefully furnished and has necessary facilities like the restroom for male and female, the changing rooms and uninterrupted power supply. The hotel has different amply equipped and furnished room types where the wedding party and guests can lodge.
FM Event Centre Ikeja
19, Joel Ogunnaike Street, Ikeja, Lagos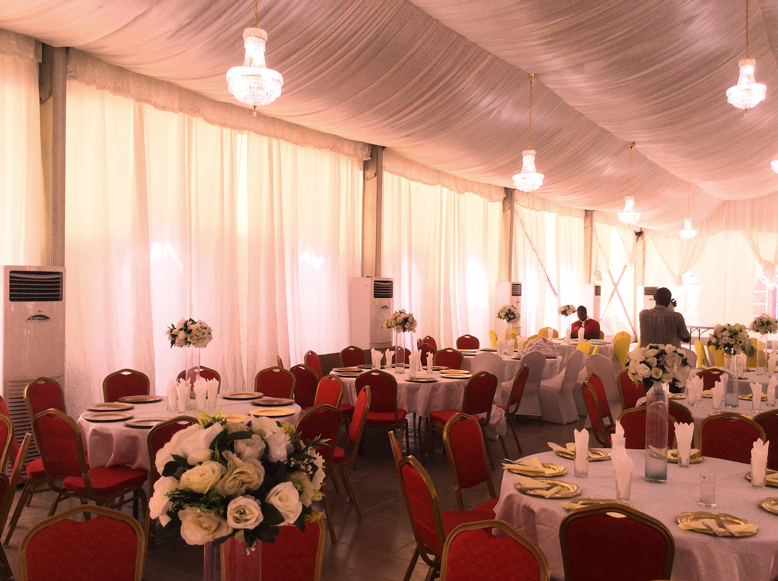 FM Event Centre is located in Ikeja. ?It is a fairly large venue as it can take about 450 guests.??The centre offers uninterrupted power supply, clean restrooms and changing rooms. Hotels in close proximity to FM Event Centre include:
The Red Carpet Hall
9, Yesuf Abiodun Way, Victoria Island, Lagos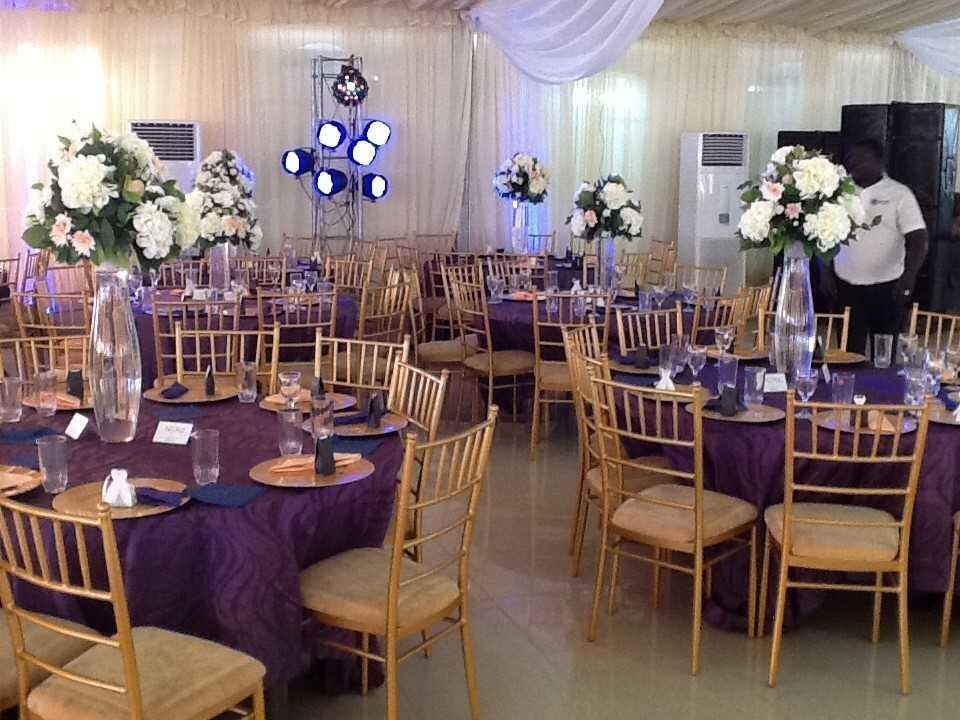 The Red Carpet Hall is a rather big event venue. There is two hall type; the banquet hall can contain a maximum of 500 guests, while the conference hall can host? 700 guests. The premises is quite secure and has necessary facilities like a changing room, restroom and barbeque area. Hotels in close proximity to The Red Carpet Hall include:
Crown Pavilion Marquee
291, Old Abeokuta Road, Orile Agege, Lagos.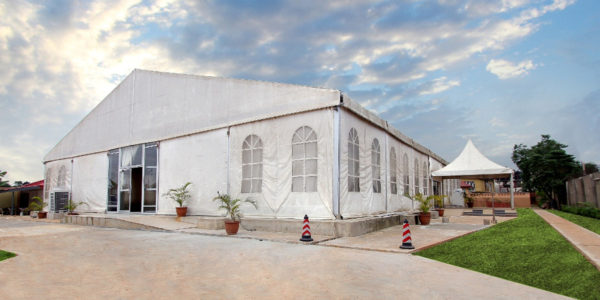 Crown Pavilion Marque is one of the few halls of its capacity in the Orile-Agege area. The hall can contain a maximum of 700 guests. Event decor services are available on site. They also have restrooms, a changing room, and uninterrupted power supply. Hotels close to Crown Pavilion Marque include:

Triple K Event Centre Ikorodu
Triple K Event Centre is located at Ikorodu and?is one of the few event centres present in this location. Its hall has a capacity of 500 people maximum.?Triple K Event Centre Ikorodu offers uninterrupted power supply, clean restrooms, changing rooms and gate security. Hotels close to Triple K Event Centre Ikorodu include:
Muffy Hall
Hughes Avenue, Alagomeji, Yaba, Lagos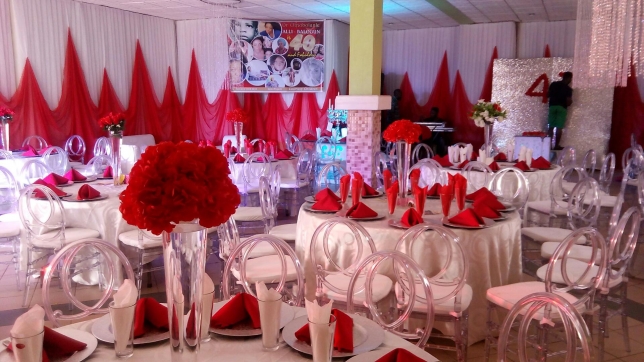 Muffy hall is a multipurpose facility located in a very strategic spot and is quite easy to locate. It has a large parking spot, restroom facilities, changing rooms and decor services can be sourced on site. Hotels close to Muffy Hall include: