Top 7 Wedding Venues in Ibadan
Ibadan, the capital city of Oyo State is filled with men and women of high taste and class. This can be seen in full form during a wedding ceremony. You will find men in their
?Fila, Buba
and S
okoto
with women dressed in their elegant?
gele
and I
ro
and B
uba
heading for O
wambe
?(party); Mostly wedding parties on Saturdays. There are some wedding halls in Ibadan that meet up venue demands and guarantee the best service to make your experience an enjoyable one. These are?some top wedding?venues in Ibadan that will ensure you have a grand wedding party.
Ibadan Civic Centre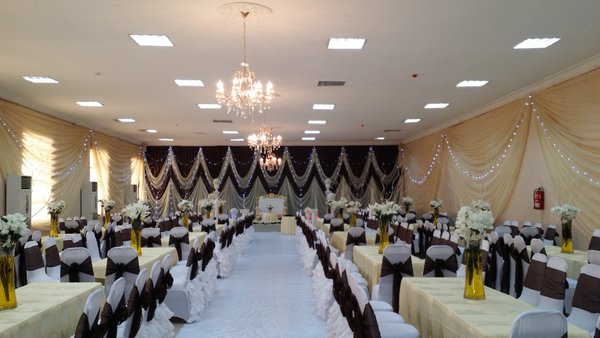 Ibadan civic centre is located on an almost two acres land at Agodi GRA, Idi Ape, Iwo Road, Ibadan. It has?four main halls and is one of the best and most-sought-after wedding halls in Ibadan. It was built by the business tycoon, philanthropist and renowned Ibadan son, Chief Daisi. The halls are an expression of grand taste for your high profile weddings and are well-equipped with the features such as chandeliers, chairs, tables, restroom, changing room, power supply, parking space, and air conditioner and so on. One main hall of the centre is the Agbeke Hall with a capacity of about 700 people. It is situated?on the ground floor and is exquisitely designed for high-class events. Another hall is the Bashorun Hall, which can contain about 300 people in a banquet style. Sound systems, special lightings, projectors, and televisions are also available on request at a separately agreed cost. The parking space can contain about 500 cars, and there are armed and private security to around to ensure your safety. ?The centre has a 250KVA generating set and a 150KVA generator for back-up? as well as??a private transformer, The hall price is about
?
?250,000 per event
.
One of their major policies is that any termination of bookings attracts 50% of the payment made by the client. In addition, termination of bookings without a month notice attracts no refund. This centre is a number one choice for those looking for grand wedding halls in Ibadan.
Genesis Hall, Ibadan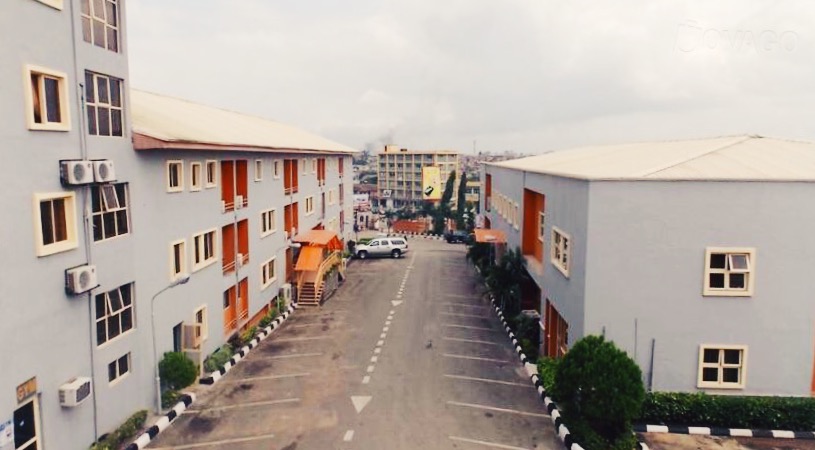 This is the major hall of Genesis Suites and Halls, which is located beside Fire Station Bus-stop, Imolete Road, Ibadan. The building was constructed by Mr Kolawole Adeleye (a.k.a Kola Eleja). The parking space can take about 100 cars and is?demarcated and marked for easy parking. There are three huge auto-start generators, which are located away far from the hall to avoid regular noise in the atmosphere. The environment is very clean with well-manicured lawns and is certainly a befitting environment for your wedding party. The Genesis Hall can contain about 1, 200 guests at a time. It has three upper galleries, which provide clear and easy visibility and is well equipped with a service room, functional and neat restrooms and central air-conditioning. This is one of the best wedding venues?in Ibadan and will give your wedding the grandness you want it to have.
Casa Lucio Event Centre, Ibadan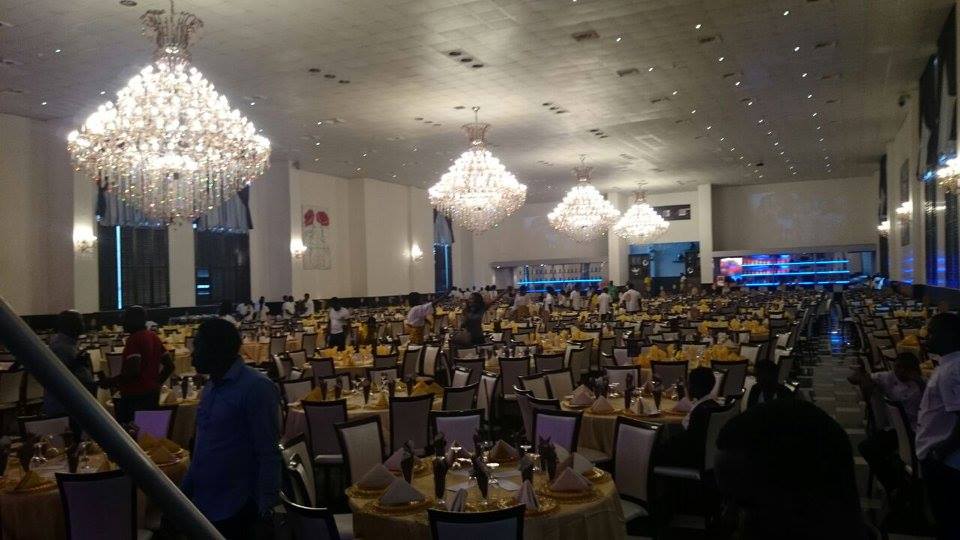 This event centre is situated at the entrance of Oyo State, at 2, British American Tobacco way, Lagos-Ibadan Expressway, Ibadan. Casa Lucio Event Centre has one of the most exquisite wedding halls in Ibadan. It offers experience mostly desired by individuals with a classic taste. The staff of Casa Lucio event centre includes excellent experts with international experience. It costs about ?1, 125, 000 per event for a hall that is considered one of the topmost wedding venues in Ibadan.
Jogor Events Centre, Ibadan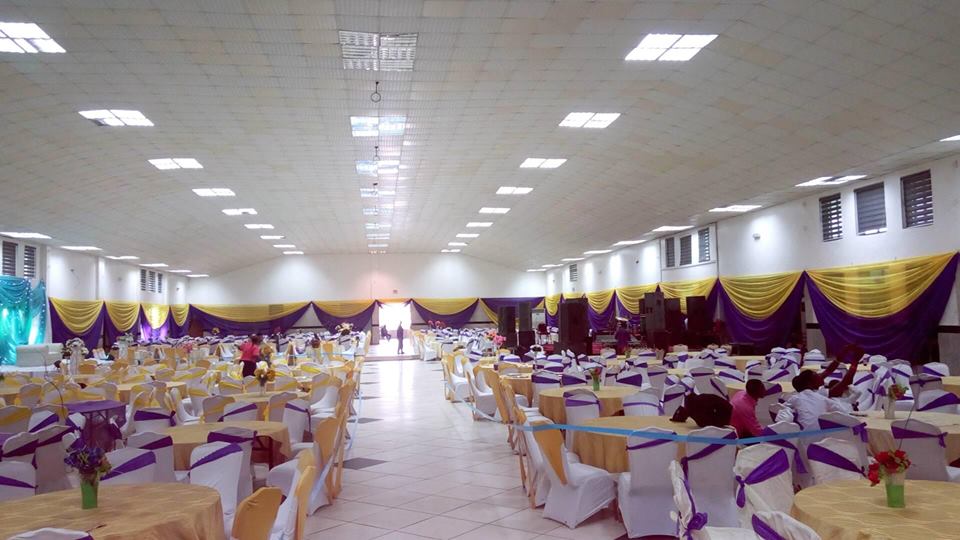 This event centre was established in June 2005 with aim of providing exclusive and exciting hospitality services for your various events. It is located at 1, Harvester Close, off Liberty Stadium road in Ibadan. The hall is strategically situated on a landscape in a serene neighbourhood that is well detached from the commotion of the city. It is well-equipped with chairs, tables, restroom, changing room, power supply, parking space, air conditioner, projector, stage, lighting, and security. There are two main halls in Jogor event?centre; Felicia Hall and Hall of Grace. Felicia Hall has the capacity 600 for the banquet style and is priced at about ?420, 000 per event for Monday to Thursday and ?525, 000 per event for Friday ? Sunday ?525, 000. The Hall of Grace has the capacity of 1200 for banquet style and the price is ?720, 000 per event from Monday ? Thursday, and ?882, 000 per event from Friday ? Sunday.
Divine Grace Event Centre, Ibadan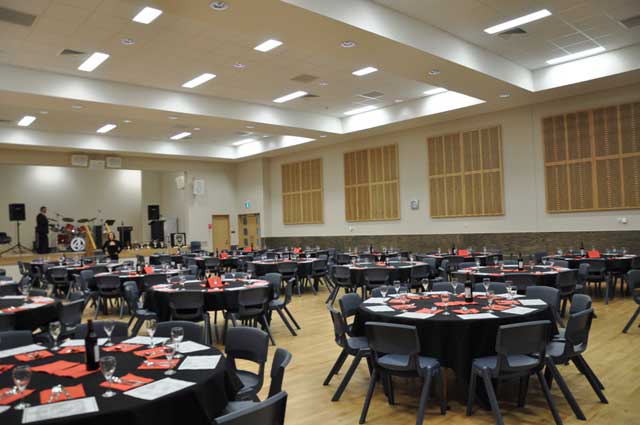 Divine Grace event centre, an exquisite multi-purpose event?centre is situated along New Ife Express Road, Ibadan. It is about 300m away from Nigerian Breweries?and has different halls for all types of events. The halls are Olawale-Ayinke Hall, AdewumHall and Adesola Hall. They have capacities of 1500 people, 100 people, and 200 people respectively. The parking space is large enough for up to two or three events on the same day. Facilities available include a standby generator, an audio and video system, a live band equipment and complete sound system alongside in-house decorators.
Centre E99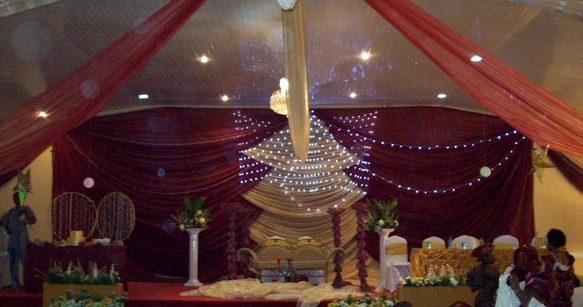 Centre E99 has some of the grandest wedding halls in Ibadan. It is located at 2, Ooni Avenue, Oluyole Industrial Estate, Oluyole, Ibadan. The centre was constructed with the creative use of granite and marble and contains modern facilities for your events. Centre E99 has?two well air-conditioned halls with seats. The halls are named ?Atole Hall (with a capacity of 1, 200) and Mabel Hall (with a capacity of 600). It also?has a spacious parking area within the premises as well as a standby generator. The ambience of the environment makes it one of the top wedding venues?in Ibadan.
Victoria Banquet Hall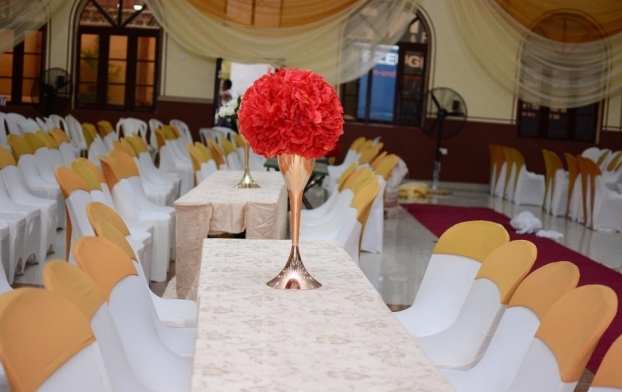 Victoria Banquet Hall is a grand 1,000-sitter banquet hall situated at 3, Alhaji Fatai Akinbade Street, Ibadan. It also has two smaller halls sitting 200 and 100 people respectively. The grand hall at Victoria Banquet costs ?400, 000 per event, while the smaller halls cost ?200, 000 and ?150, 000 respectively. It has beautifully tiled floors and Starwood ceiling light fixtures. Your wedding party will turn out to be one of a kind if you use any of these halls.