10 Amazing Art Galleries In Lagos You Have To See
Owned by popular Nigerian artist, Nike Davies Okundaye, the Nike art gallery is
located at 2, Elegushi Rd, Ikate 2nd Round-about, Epe Expressway, Lagos
and is one of the top art galleries in Lagos. The four-storey building is filled with over 8,000 works from foreign and traditional Nigerian artists. Arguably one of the largest in West Africa, the works in the gallery is priced anywhere from N20,000 to N8,000,000.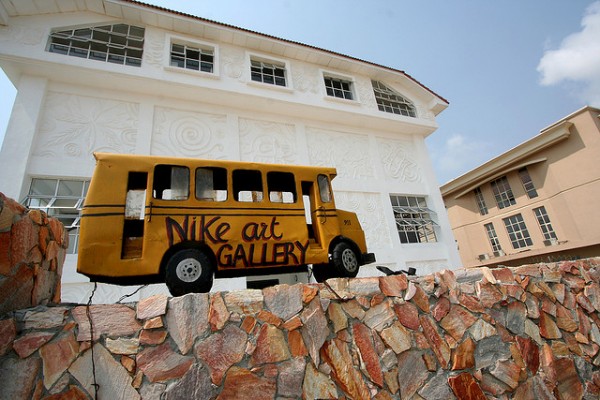 Don?t bother taking any special cameras as personal photography is highly prohibited in order to safeguard the originality of artists artworks. So it?s for your eyes only! Be sure to visit the ?tie and die? section before leaving. There?s also a small caf? in the gallery where you can get nice drinks. You can book cultural tours to some Yoruba towns at the gallery too.
Opening hours
The gallery occasionally holds jazz festivals and open gallery nights and opens daily from 10:00 am to 6 pm.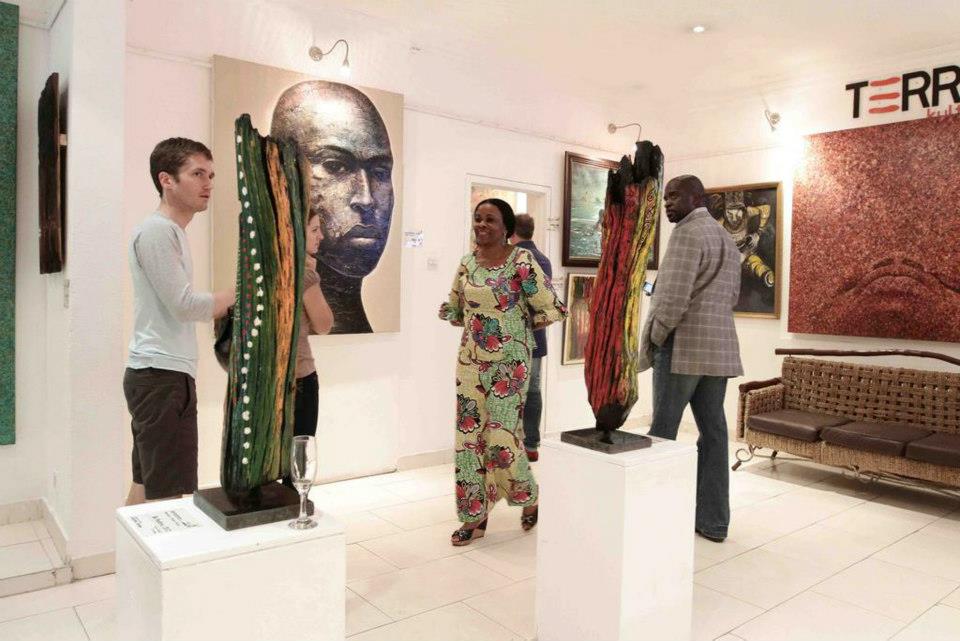 Terra Kulture was established in 2004 by respected entrepreneur and art connoisseur, Bolanle Austen-Peters to promote the richness and diversity of Nigerian Languages, Arts and Culture. It has become a top choice for those who seek recreational immersion in definitive Nigerian cultural experience. Located in the heart of Victoria Island?s buzzing business district, Terra Kulture is a cultural, arts and entertainment centre that attracts a diverse crowd from?far and wide. This crowd includes those who come to experience the beauty and magnificence of culture in its fullness. The building comprises an art gallery, food lounge, a theatre and an art shop where books and African themed items are sold. The art gallery has refreshing artworks that are quite uplifting and educational. They also have an exquisite food lounge that provides delicious delicacies including beverages, soft and alcoholic drinks, appetizers, main dishes, and desserts. Did I mention that their special Jollof rice, dodo (fried plantain) and the fish combo is the bomb? Be sure to try it. The building?s theatre holds occasional stage plays and exhibitions. You are guaranteed a wholesome experience when you visit.
Opening hours
Mondays to Thursdays - 9:30 am-10:00pm Fridays and Saturdays-9:30 am-12:00am Sundays-12:00pm-12:00am
3. Omenka art gallery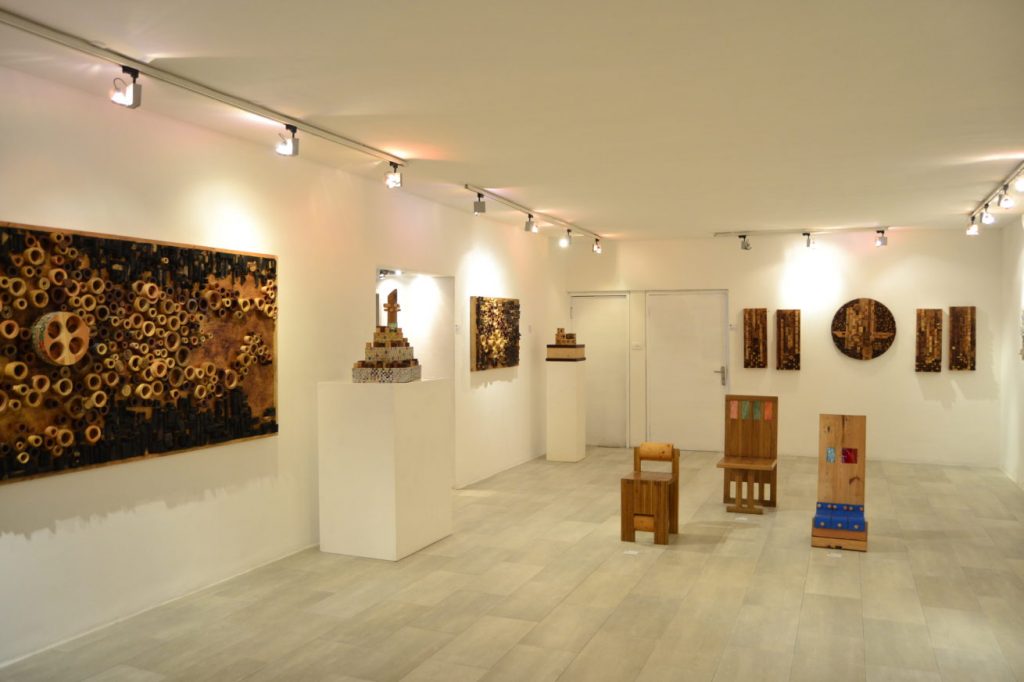 Located at 24, Modupe Alakija Crescent, Ikoyi, Lagos
, Omenka gallery reflects the fine architecture and art evident in everyday structures. This leading art gallery in Nigeria has a fine selection of established and emerging contemporary Nigerian and International artists working with diverse artistic media.?The gallery is located within the home of celebrated Nigerian artist, Ben Enwonwu which is not much of a surprise as the gallery itself is owned the legend?s son ?Oliver Enwowu. You can be sure to find lots of artworks from one of the fathers of arts in Nigeria and this adds to the historical and cultural significance of the gallery.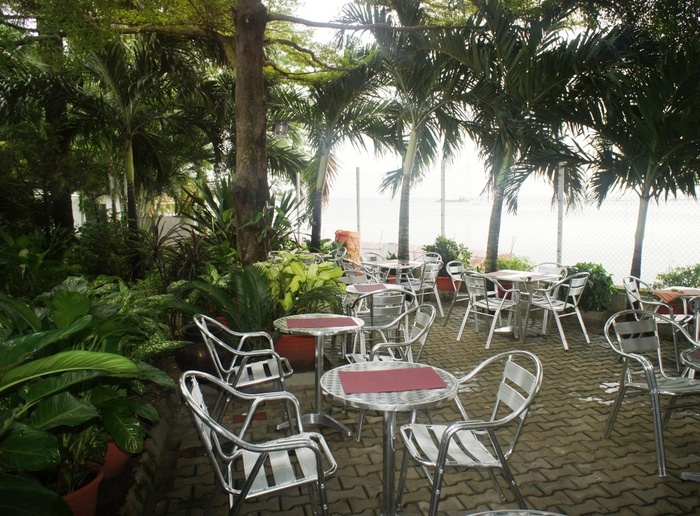 It consists of an exhibition area- a large space, housing one of the finest collections of the artist?s works and an outdoor lounge which oversees calm waters. Drinks are also served in the lounge at average prices. Omenka is the entire package continues to serve up a treat every time you visit. It?s advisable to enjoy this place with your partner as the gallery is a relatively small one.
Opening hours
Mondays to Fridays ?10:00 am - 6:00 pm Saturdays-10:00am-4:00pm Sundays-Closed
4. Red door gallery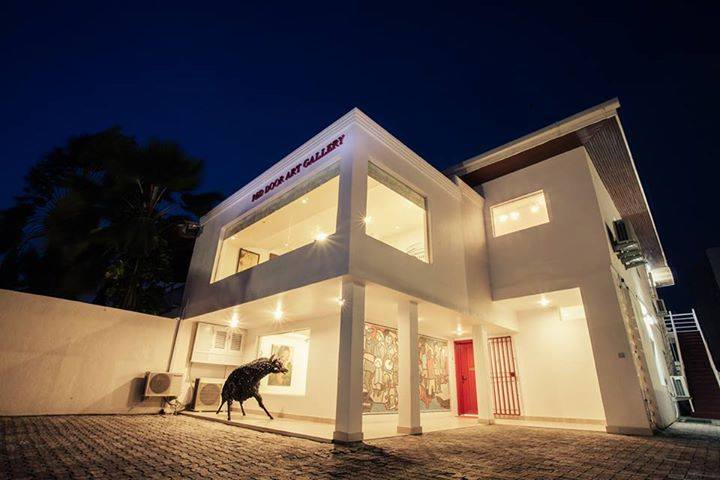 Located at 51 Bishop Oluwole St, Lagos
, Red door gallery was founded based on the belief that art is the ultimate form of expression of man?s deepest thoughts and that displayed artworks strive to provide insight into the mind of its creators. The gallery is painted white and it has a significantly marked red door which might be one of the reasons it?s called Red Door gallery. Beyond the door lies an overflow of originality and creativity that?s bound to stimulate you aesthetically. With one of the largest private art gallery spaces in Nigeria, you?re bound to be mesmerized. ?Red Door Gallery is a place for art collectors, consultants, and connoisseurs. If you don?t fall into any of the above, you?re still welcome! There are kind curators to help you out.
Opening hours
10:00 am to 6:00 pm
5. Signature beyond art gallery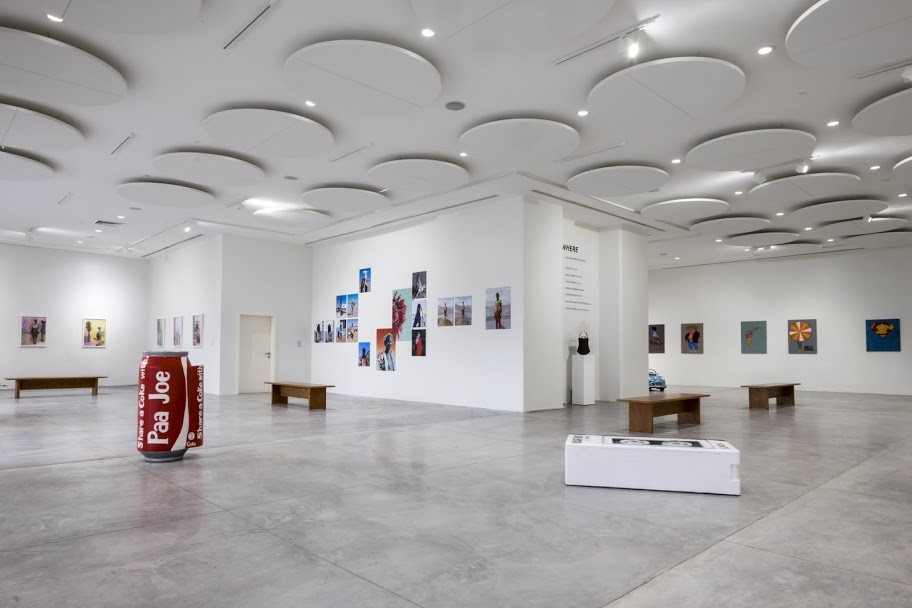 The signature art gallery was established in 1992 to cater for the preservation and promotion of African art. Since then, they have gradually expanded the chain to include furniture, accessories, architectural and interior designs. However, the gallery still remains a goldmine for exceptional works of art, art installations, and sculpture. It is
located at 107, Awolowo Road, Ikoyi, Lagos
. The gallery plays host to private shows and exhibitions which promote both young and established artists.
Opening hours
The gallery opens from 9am-7pm
6. Art Twenty One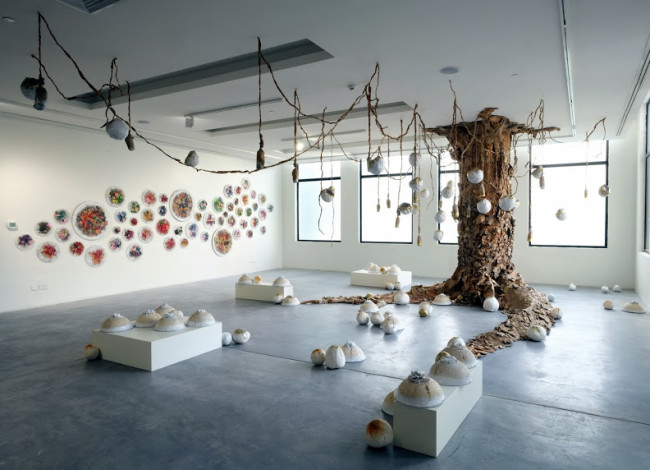 This is a 600 sqm space and platform dedicated to contemporary art in Lagos, Nigeria.
Located at 1415 Adetokunbo Ademola Street, Kuramo Waters, Victoria Island
, within the upscale of Eko Hotel and Suites, Art twenty-one is one of Lagos? newest art galleries. Currently managed by Caline Chagoury, ?Art Twenty One aims at contributing to and solidify the growing art scene in Lagos, as well as position the city as a major force in the international art world. With an extraordinary and unique set up in Lagos, space is designed to make art accessible to an audience who will be able to engage with a rich and diverse range of contemporary art, cultural practice, and educational art programs. They also host special art exhibitions occasionally.
Opening hours
Mondays- By appointment only Tuesdays to Fridays-10 am to 6 pm Saturdays-11 am to 7 pm
7. Nimbus Gallery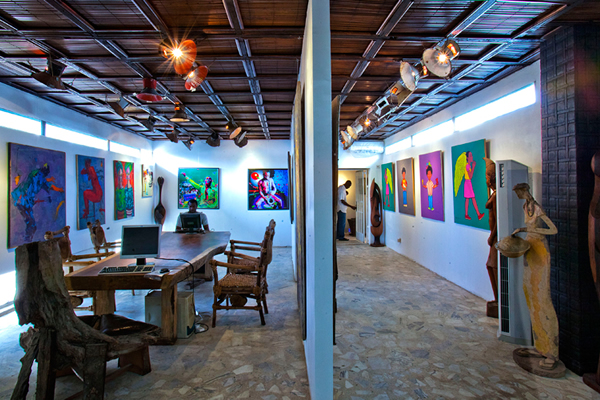 Nimbus?is nestled above the Bogobiri Art House and boasts of an exclusive terrace for weekly art exhibitions. One of the best art galleries in Nigeria, It is a great place to explore modern art while enjoying a cold drink in the unusual ambience of the atmosphere. The entire building comprises an art gallery, outdoor restaurant and a live music stage which attracts talented artists and musicians from all over the world. The gallery is known to have hosted many prominent people including; ?Asa, Dbanj, Tony Allen, Jeremy Vine, Richard Quest, Damon Albarn, Ben Osawe, Tola Wewe, to name a few. Nimbus is
located at 9, Maitama Sule Street off Awolowo Road, South-West Ikoyi, Lagos.
Opening hours
From 9 am to 5 pm.
8. Rele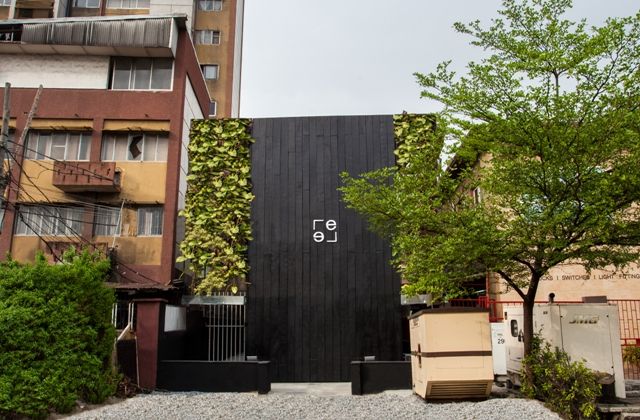 Located at Lagos Island, Rele Gallery?is in the heart of some of Nigeria?s prominent art houses including the National Museum. The sophistication and youthful style of this gallery ensures that it is ever buzzing with young and vibrant art lovers. Rele provides an extraordinary, unconventional, contemporary art space with first-rate African art for public consumption. The art on display is constantly helping to redefine art and push forward existing boundaries. The Rele experience is one not so quickly forgotten so be sure to plan a visit to experience it firsthand!
Opening hours
Mondays to Firdays-11:00am-7:00pm Saturdays-12:00pm to 6:00pm Sundays-2:00pm to 6:00pm
9. Osh Gallery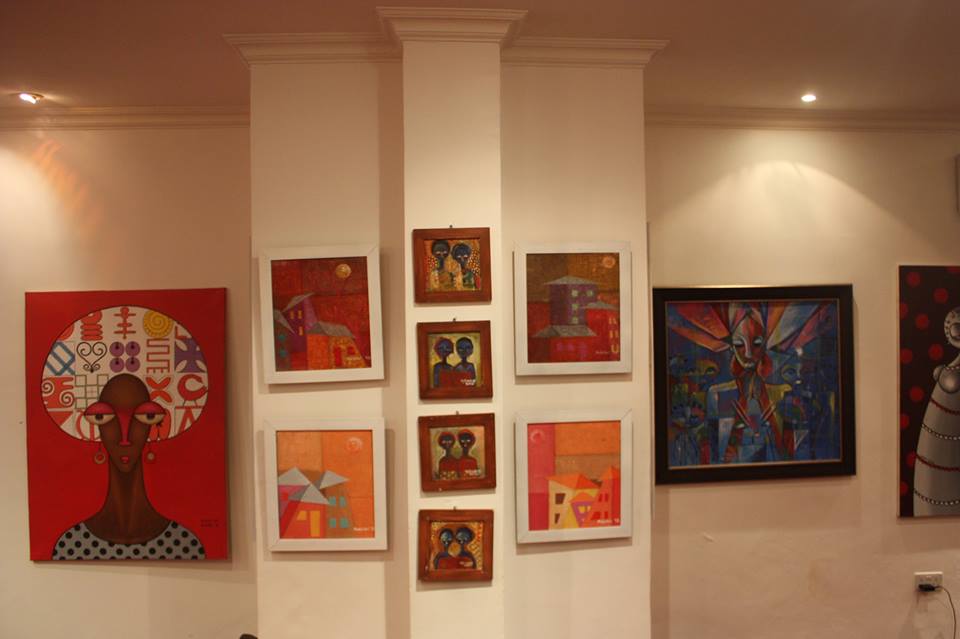 Established in 2013, Osh is a privately owned art gallery in Lagos
located at Herbert Macauley road, Yaba
. If you're an art enthusiast who has adrenalin rush at the thought of having topical discussions on art, Osh is calling you.
Opening hours
Mondays: 8 am to 6 pm Tuesdays - Friday: 9 am to 7 pm

10. Mydrim Gallery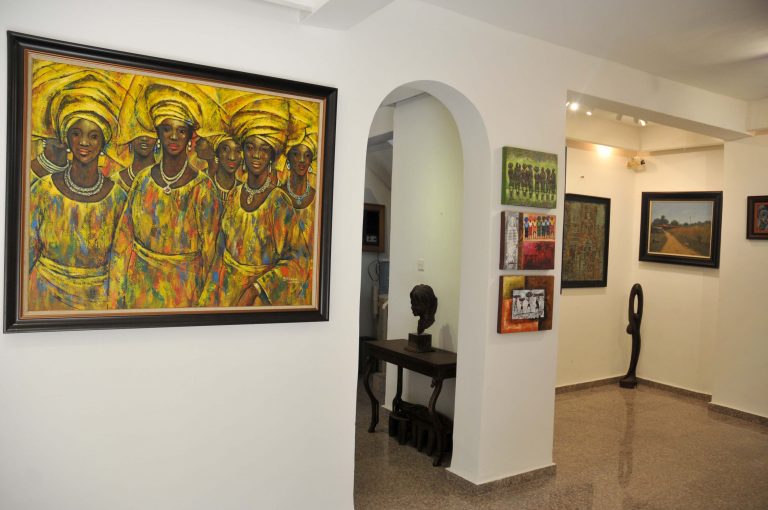 Mydrim Gallery was established in Lagos, Nigeria in 1992. The gallery
located at 74B Norman Williams Street Ikoyi
, just off the busy Awolowo Road, seeks to focus on the wealth, beauty and message through the displayed works. Art collectors have developed a discerning eye for high-quality works of art which can be found here and as such a lot of people come to feed their eyes and imagination. The gallery continues to promote and showcase the expression of fresh talents in every artwork.
Opening hours
Monday- Friday: 9am to ?5pm Saturdays: 10am to 5pm