The 10 Best Value Hotels In Lekki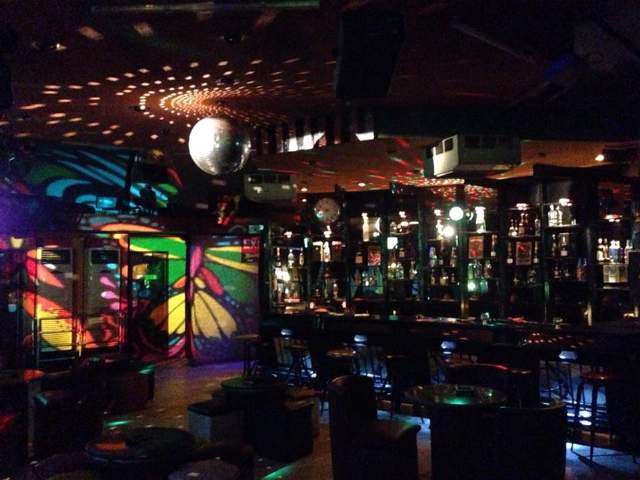 Lekki is that part of Lagos that houses some of the most expensive estates in Africa. This is where a lot of wealthy Nigerians -businessmen and celebrities alike- call home. ?It is therefore not difficult to imagine all the splendour that comes with staying or visiting the area, from luxury hotels to intercontinental restaurants, grand shopping malls, beaches,?boat clubs and all life's luxuries. Whether you have come on a business endeavour or on a pleasure trip, we have compiled a list of value hotels in Lekki that will give you maximum value for your money and make you want to visit again. These hotels were selected based on real opinions of past hotel guests.
Plot 8 Fatai Idowu Arobieke Street, Off Admiralty Road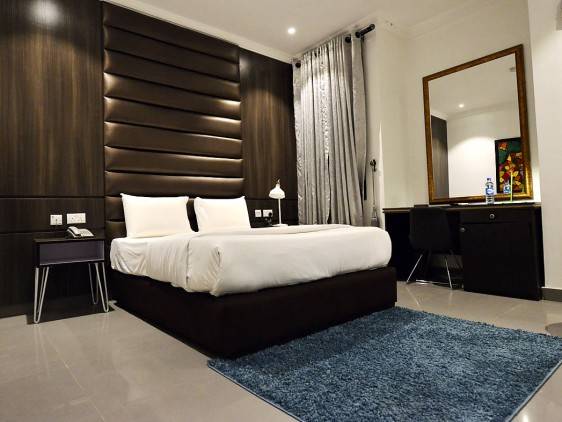 Maple Cottage is highly rated by a lot of its past guests. It is especially reputed for its wonderful service team, especially in the area of their quick responsiveness to guest complaints. This, however, is only one of many positives of staying at Maple Cottage. The hotel location can be found without any hassle as it is nestled in the heart Lekki. It is, therefore, a business traveller?s delight. ?The Maple Suites are generously large and are big enough to accommodate at least three people. Most customers also agree that the meals here, while maintaining its elegance, are very affordable when compared to other luxurious hotels. The hotel bar offers a buzzing social venue in the evenings. Expatriates especially love the hotel restaurant and cannot seem to get enough of it. One guest from Toronto, Canada, says:
I loved the restaurant, the chef knows how to put it together. The full English breakfast was truly satisfying
. Getting around Lekki and other parts of Lagos from Maple Cottage is easy as there are taxis available right outside the hotel gate.
By Chevron Roundabout, Chevy Estate, Lekki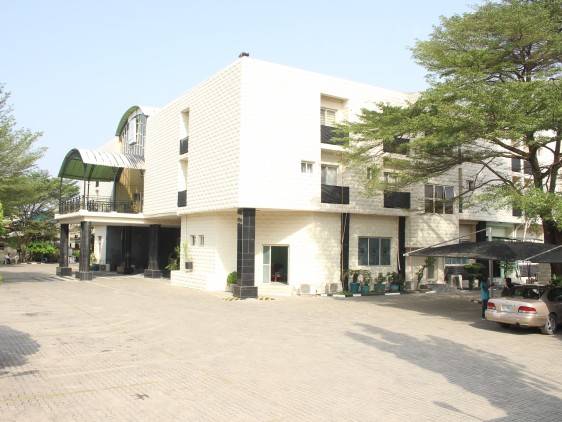 People who have stayed at the Pelican International Hotel know that lodging at this hotel is money well spent. With an environment lined with horticultural beauties that give voice to its tranquil ambience and beauty, this 4-star hotel provides you with one of the best quality services available. This is evident from the warm welcome you receive from the hotel staff. On occasions when you aren?t satisfied with the room given to you, the staff are on the ground to help you move into another available room. If you are a lover of nightlife, you'll enjoy the weekend entertainment at the onsite bar. Pelican International Hotel's bar is top notch and is a popular weekend hangout spot for both?locals and expatriates. The rooms at the hotel are spacious, clean and exquisitely furnished. There are indoor and outdoor pools where can take a relaxing swim, as well as gym facilities to keep your body in shape. You also do not have to worry about cash as there is an ATM at the hotel.

Block 1, Plot 3, Okunde Blue Water Scheme, Maruwa Bus Stop, Lekki Tourism Zone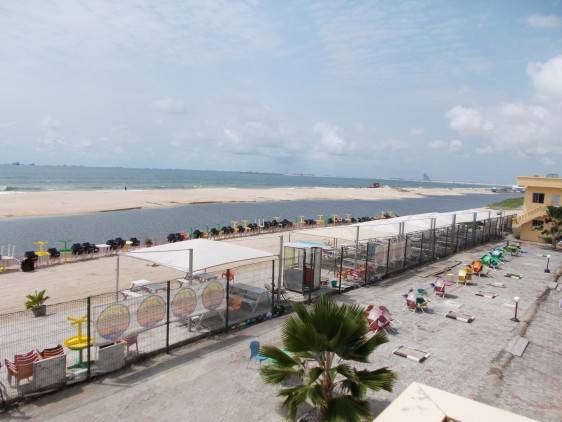 Offering a scenic view of the Oniru beach, Vantage Beach Hotel and Resort is suitable for maximum relaxation and getaways. At this resort, you and your loved ones can enjoy a swim in the outdoor pool, relax at the poolside lounge, mount quad bikes and go for boat rides by the beach. In addition to the hotel restaurant, Vantage ?Beach Hotel and Resort provides a barbeque spot where local suya can be bought and washed down with a variety of drinks. The staff of Vantage Beach Hotel are courteous and attentive, they provide room service around-the-clock. They are available to provide a variety of services, including serving you your complimentary breakfast in bed. You can lodge alone or with your loved ones. Whichever way you choose, you will and enjoy luxurious lodging and breathtaking fun at the resort.

Plot 2B, Wole Olateju Cresent. Lekki Phase 1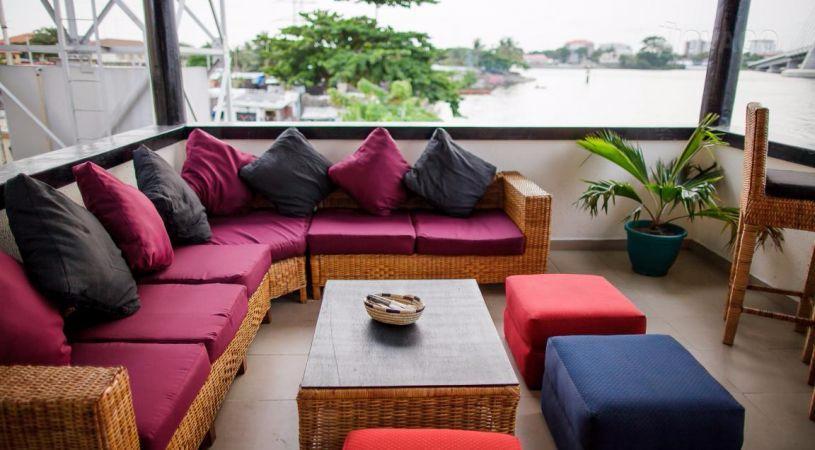 If you choose to lodge at Lekki Waterside Hotel, ?be ready for a serious pampering. The hotel staff are very professional and cater to your requests with speed and efficiency. The hotel perfectly overlooks the ocean, here, you will enjoy the calming undiluted ocean breeze. Besides staying in the hotel rooms, there are other facilities available at the hotel. You can hold your business meetings and events at the event centre and conference rooms. The hotel restaurant is especially known for its exquisite French cuisine. It also offers a variety of local and intercontinental dishes. The parking spaces at the hotel are quite large and free, too. You do not have to worry about the security of your vehicles as they are well taken care of by security personnel. Lekki Waterside is within close proximity to Elegushi Beach, Avalon House, the Palms Shopping Mall and other fun places. At Lekki Waterside Hotel, ?you are sure to have an unforgettable experience here. Like most of the hotel's guests, after your stay at the hotel, you will long to return.

2, Olubumni Owa Street, N.B.D., Lekki Phase 1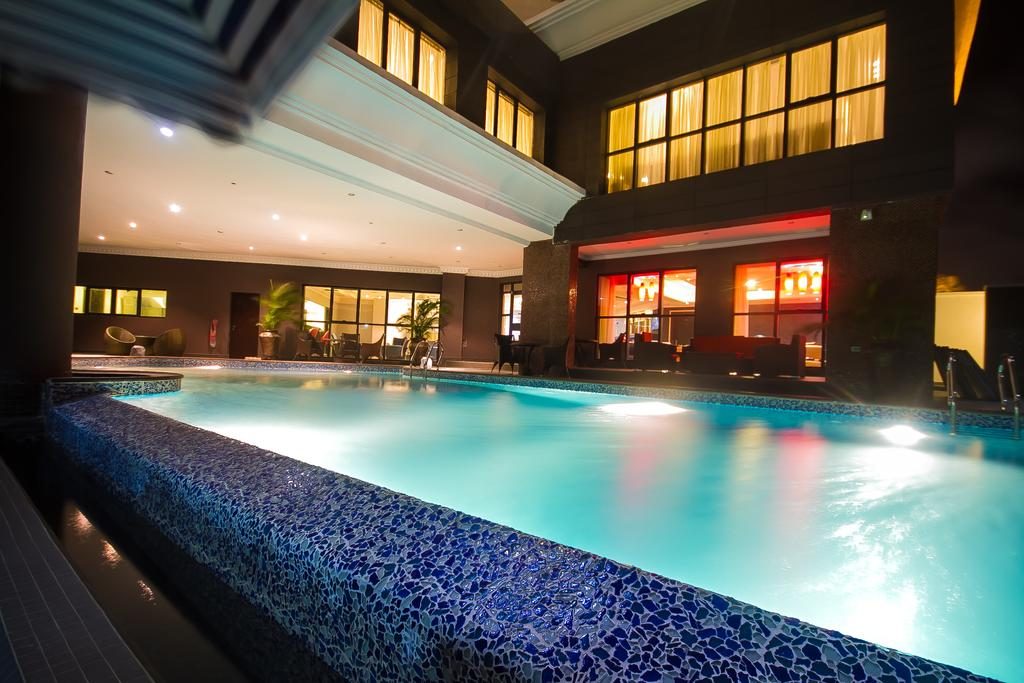 This is another amazing 4-star hotel in Lekki that offers its guests all the comfort they deserve. Most guests at the hotel were especially marvelled by the hotel's ambience and the efficiency in the way it operates. These guests say they look forward to returning to Lilygate Hotel. People who have stayed here were pleased with the strategic location of the hotel on the Lekki Peninsula, offering easy access to Victoria Island and Ikoyi. They also sang praises of the onsite Restaurant Dunya, its delicious menu, intercontinental buffets, and its collection of fine wines. At Lilygate Hotel, you can keep in shape by visiting the gym, take relaxation dips in the outdoor pool, keep up with trends and events on the internet using the free WiFi services. You plan on exploring Lekki, you will find that commuting from the hotel is easy as there are always cabs available outside the hotel.

Plot 19, Admiralty way, Opposite Studio 24 by NITEL Bus stop Lekki Phase 1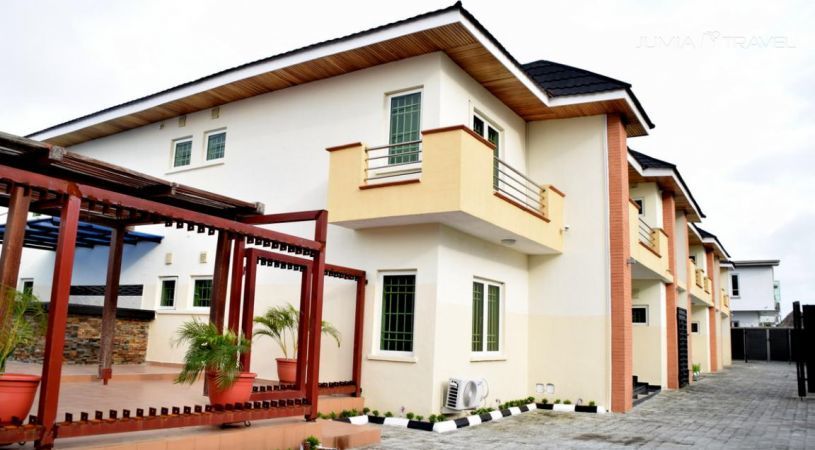 This hotel is an ideal destination for tourists as it is close to some great places in Lekki like Lakowe Lakes Golf and Country Estate, Kuramo Beach and Bar Beach. One customer sums their?Eagles at Lekki experience by saying;
?I really enjoyed my stay at Eagles At Lekki Hotel, the hospitality at the hotel was incomparable. I was given a spacious and comfortable room, the meals served were delicious and also the toiletries were adequately supplied. One very good thing was that the hotel was very easy to locate. My stay at the hotel was a pleasant one.?
The hotel offers you the chance to make requests for special diet menus, as well as unique meals for your kids. ?You do not even have to worry about recent happenings at the hotel provides daily newspaper services delivered at your doorstep. You will definitely want to return to this hotel after your first stay feels just like home, even better.

No 16a, Babatunde Dabiri Street, off Akwuzu Street, off Omorinre Johnson Street, Lekki Phase 1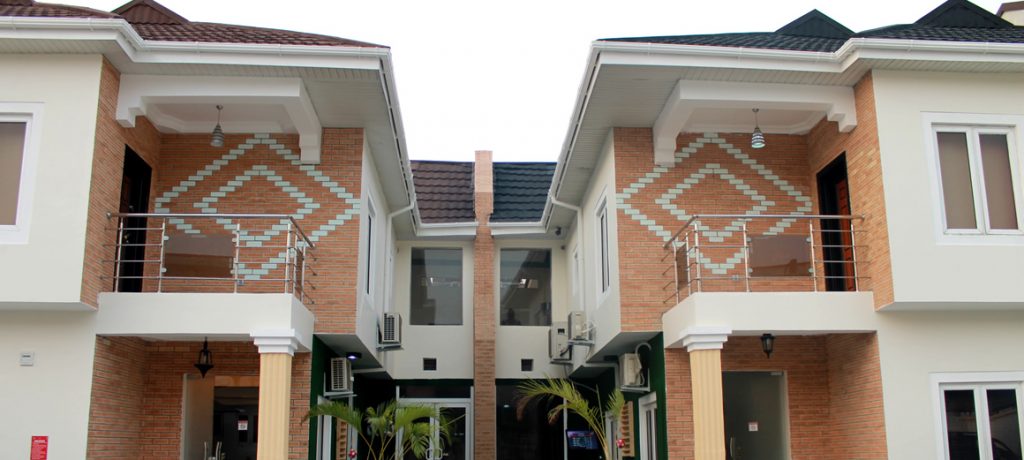 Le Paris Continental Hotel is a boutique hotel located a few metres away from the popular Elegushi beach. The hotel structure is a ?complex of beautiful storey buildings that make the artist in you appreciate exquisite architecture. The hotel oozes cleanliness and serenity in its interior and exteriors. From Le Paris Continental, you can easily access the rest of the city as there is a 24-hour cab service at the location. The hotel staff are gracious and cordial. ?They are known?not to pressure guests to check out of their rooms. The hotel has a facial and body spa featuring: a one-treatment room and massage rooms with steam showers. Enjoy some delicate grooming with haircuts, pedicure and manicure offered at the hotel's salon. There is also the Le Paris VIP Lounge for exclusive entertainment that features a relaxing view, high-speed WiFi, an outdoor balcony overlooking the beach, a wonderful sound system, and most of all, ?privacy. You can also request a?special meal, a business lunch or a romantic candlelight at the luxury on-site restaurant.

No. 15 Oluwole Street. Off Chief Collins Street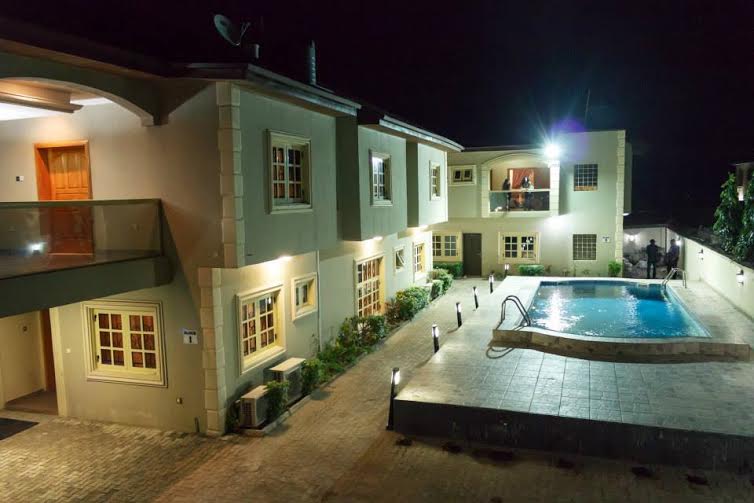 Topaz Luxury Suites is a home away from home accommodation. With attractive beddings that make you want to stay in bed and staff that welcome you like the royalty that you, the hotel is suited for all comfort seekers. Check-in here is very quick and easy. Topaz Luxury Suites also provides its guests with airport shuttle services on request, as well as safety deposit boxes to keep your valuables. The hotel has a 24-hour front desk where you can make enquiries and request for additional services. The rooms at the hotel feature perfect lighting and a simple luxurious elegance that make you feel at home, the bathrooms have Jacuzzis even. The outdoor swimming pools are crystal clean and relaxing. The meals at the hotel restaurant are very delicious and quite affordable compared to other hotel restaurants. This hotel is highly rated by a lot of customers.

23 Admiralty Road, Lekki Phase 1, Off Admiralty Way by Tantalizers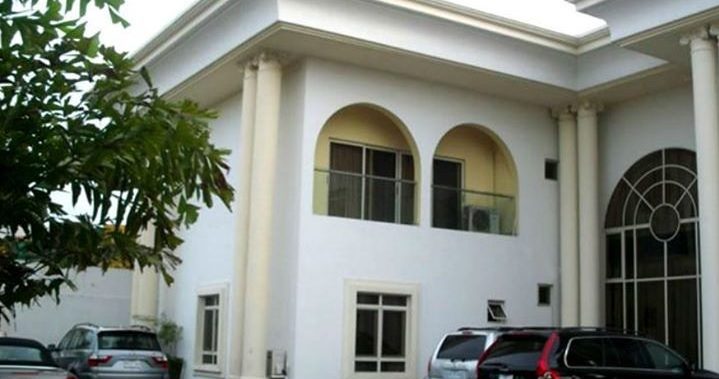 Situated in the highbrow area of Lekki, Lagoon Crest Hotel is your ideal hotel for luxury and enviable hospitality. Escape from the hustle and bustle of Lagos Mainland and spread your wings in comfort at this lodging. The hotel overlooks the Grand Lagoon Area, a view many guests enjoy. Even in its tranquillity, it is only a few minutes away from popular destinations like the Palms Shopping Mall and Elegushi beach. Security conscious individuals would find Lagoon Crest Hotel suitable for guaranteed security in the form of CCTV cameras, panic buttons, and professional security guards. Enjoy meals of your choice, local and intercontinental delicacies at the full-service gourmet restaurant. The rooms are furnished with modern taste and some of them have been fitted with Jacuzzis for your bathing pleasure. All in all, when visiting Lagoon Crest Hotel, you can be sure of services that complement the money you pay for the rooms.

10 Chevron Drive, Northern Foreshore Estates, Lekki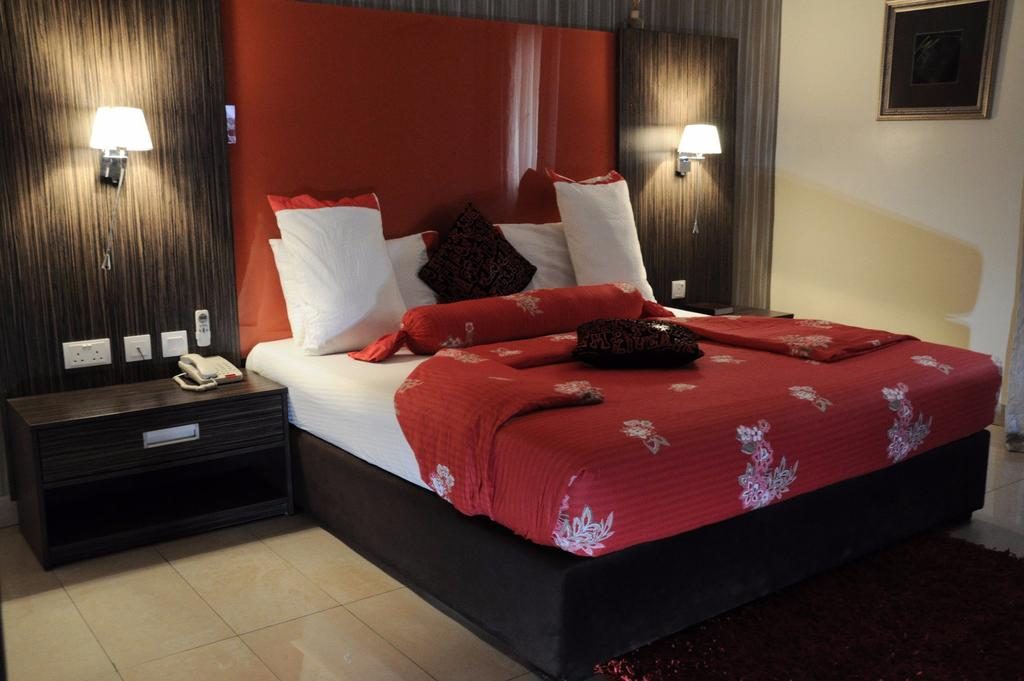 Guests love Limeridge Hotel Lekki for its location and proximity to a lot of necessities. It is located near Chevron drive and just a walking distance from big supermarkets, Alpha Beach, and Lekki Conservation Centre. ATMs are also tucked in certain locations around. The hotel also offers you a breathtaking view of the Lekki Peninsula overlooking the Lagos Lagoon. As a guest at the hotel, you can request for Limeridge?s car hire services. The onsite gym offers you the opportunity to keep your body in shape, You can also choose to pamper yourself at the facial and body spa. The service and drinks at the bar are great, you can choose from a wide range of alcoholic and non-alcoholic beverages. The Limeridge Hotel surroundings offer you the chance to go out and have extra bits of Lagos nearby. This includes great places like Terrakulture, Scapular Plaza, Funtopia Water Park, and Cherub Mall.