Oldest Buildings in Nigeria
If you are looking for local tourism destinations with a lot of interesting history behind them, you might be intrigued to find out just how much Nigeria can offer without hurting your wallet. If you are feeling adventurous and you are up for learning a thing or two about Nigeria?s history, here are a few of the oldest buildings in Nigeria for you to visit.
Jaekel House, Lagos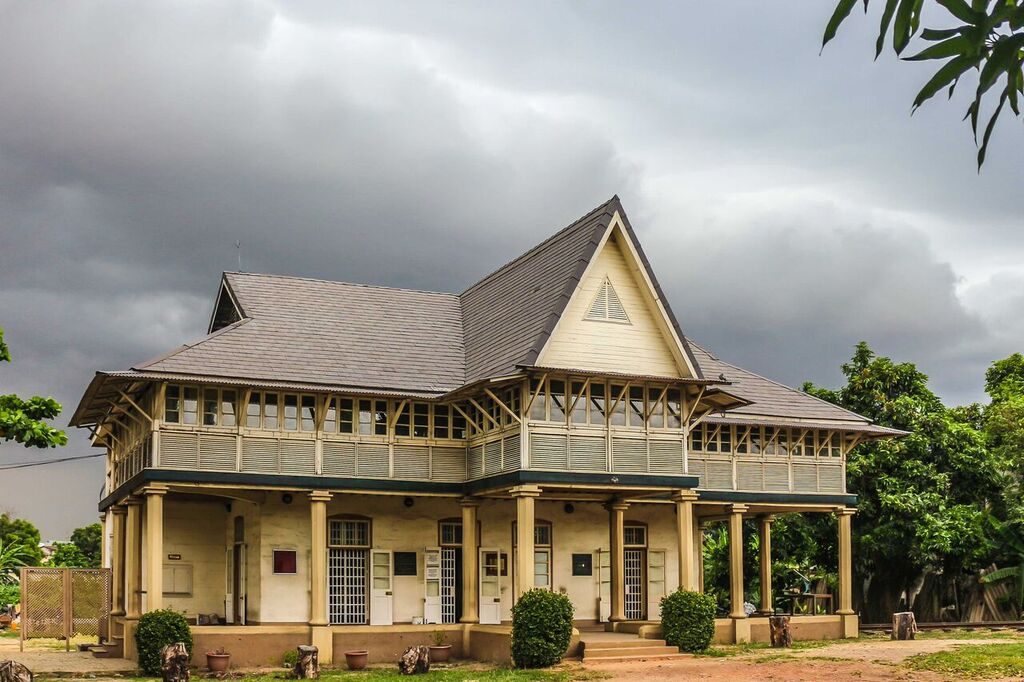 Located inside the Ebute-Metta premises of the Nigeria Railway Corporation, Jaekel House is a restored colonial mansion. It now serves as a railway museum and photo gallery of the NRC's colonial era. Smack dab in the middle of the hustle and bustle of Lagos, it can be quite a surprise to go into the premises and suddenly become far removed from the noise and people ? such as the sheer size of the grounds. Named after Francis Jaekel, a former Superintendent of the NRC, it was originally built in 1898. This makes it 119 years old and therefore is certainly one of the oldest buildings in Nigeria still standing! Its age does not show on it though, due to the recent restoration carried out on it. Fancy a visit to this beautiful building to take a rail journey into Nigeria?s past?Located at the Railway Compound, Ebute-Metta, Lagos, and opens throughout the week.
The first European storey building in Nigeria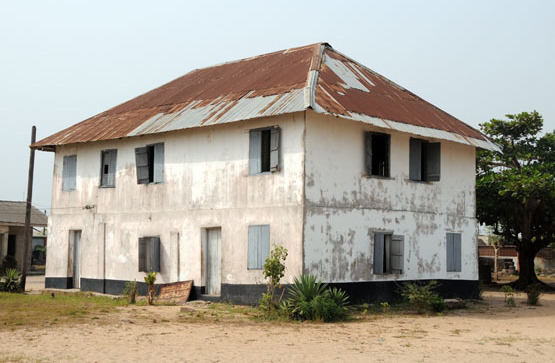 Yes, that one. This famous white one-storey building in Badagry was constructed by the Rev. Henry Townsend of the Anglican Church Mission Society (CMS) in 1845. Located on the Badagry Marina, this historic structure served as a Vicarage for Saint Thomas Anglican Church, Badagry. Later on, the Anglican Bishop Samuel Ajayi Crowther famously lived here while translating the Bible?from English to Yoruba. Still standing completely intact after 171 years, this building has huge historical significance in the history of the slave trade and colonialism. It is also very close to the excellent recreational amenities of Badagry. These include several water resorts, hotels, beaches and hangout spots. If you are brave enough, you can even venture into the house, which generates hundreds of ghost stories from tourists and visitors every year.
The cenotaph of Taiwo Olowo, Lagos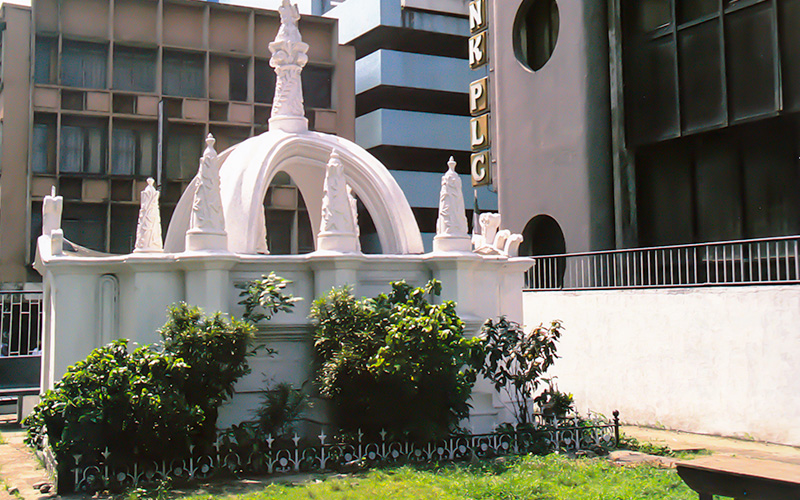 Daniel Conrad Taiwo arrived in Lagos as an indentured servant in 1848. By the time he died in 1901 at the age of 120, he had amassed so much wealth that he earned the nickname?
Taiwo Olowo (Taiwo the Rich Man)
. In the course of a successful (if somewhat amoral) career trading in everything from slaves to weapons, Taiwo Olowo also became very powerful in the political landscape of Lagos. He single-handedly controlled all trade routes and markets in Isheri. He married 16 wives and his descendants currently number in the hundreds. In 1905, the Brazilian-returnee master builder Senhor Jorge DaCosta constructed
the impressive monument
?commemorating his life. It features plaques forged from hundreds of melted copper pennies in line with Taiwo Olowo?s status. Just across the street from the cenotaph is his family house, ?
Iga Taiwo Olowo (Palace of Taiwo the Rich Man).
?It is still owned and inhabited by his descendants. If you are lucky, you may even get to meet one of them and enjoy a nice chat about the Legend of
Taiwo Olowo
.
Mapo Hall, Ibadan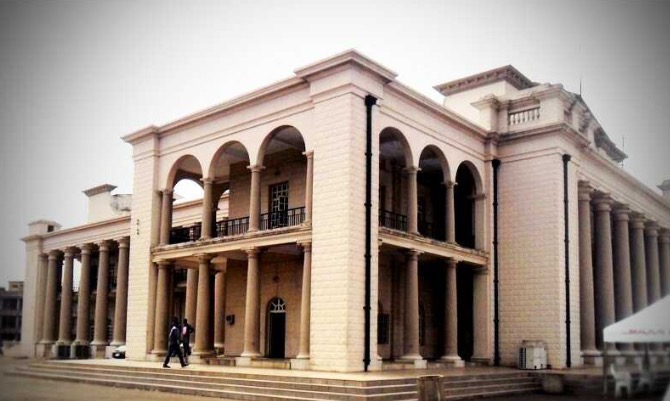 It may not look like it, but this too is one of the oldest buildings in Nigeria. Built?in 1929, Mapo Hall has witnessed 87?years of Nigerian history from its vantage point at Mapo Hill summit, the highest point in the city of Ibadan. Designed by the British Engineer Robert Taffy Jones, this sprawling edifice is one of the most impressive structures in Ibadan, towering over the?metropolis with its huge stone pillars and Victorian architecture. Mapo Hall was originally constructed for administrative purposes and public hearings. Nowadays, especially since its renovation in 2006, it is as a conference location and tourist destination, with its own in-house mini-museum and an impressive hallway portrait display of all past and present
Olubadan
of Ibadan.
St. George?s Hall, Lagos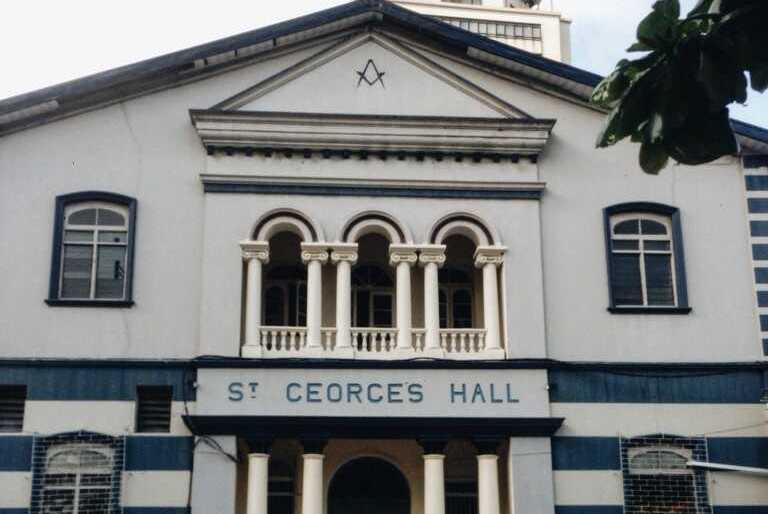 This charming building located on Broad Street was constructed in 1907. It houses St. George?s Lodge No. 3065 of the global Freemason Order. Prior to its construction, Sir Walter Egerton, then Governor of the Colony and Protectorate of Southern Nigeria granted a 99-year lease for the plot of land, free from taxes and rates. Over the years, some of the most famous names in Nigeria?s history have been frequent visitors to this building. These include Sir Adeyemo Alakija, Nat Sowande Cole, Chief Oludare Holloway and Willoughby Osbourne. The building features typically elaborate and ornate Victorian design and finishing.If you would like to take a tour of this historic building, it is open on Sundays between 11:00 and 17:00.
Lugard Footbridge, Kaduna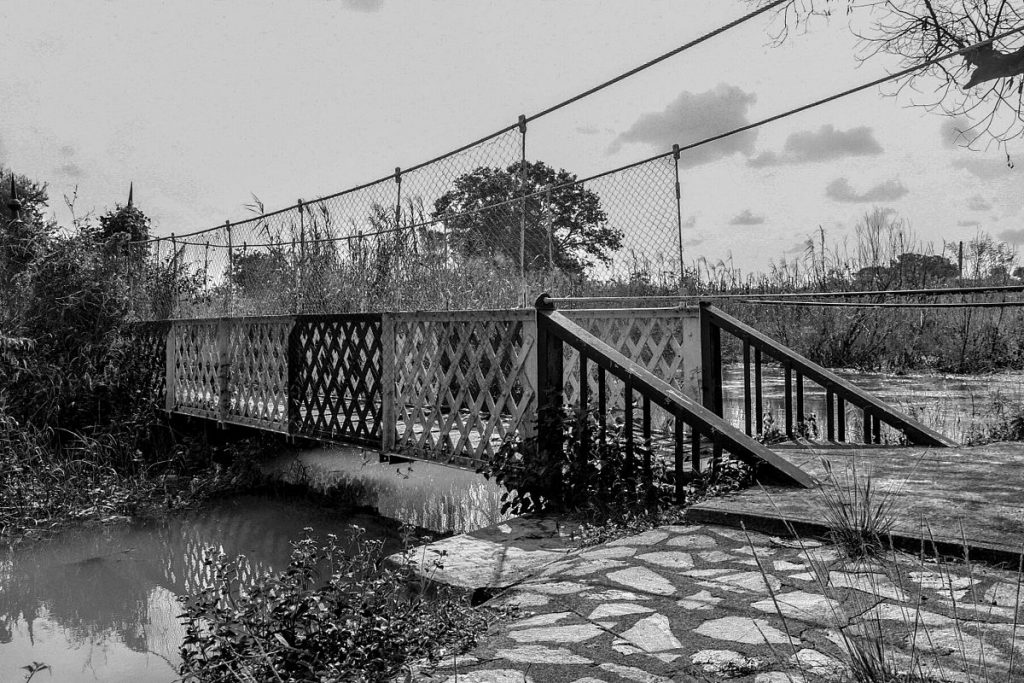 The Lugard Footbridge a 113-year-old pedestrian bridge currently located in the General Hassan Park, Kaduna. Originally built in Zungeru, present-day Niger State by Frederick Lugard?in 1904. At the time, Zungeru was the capital of the Northern Protectorate of Nigeria. Following the 1914 amalgamation, the bridge moved to Gamji Gate, Kaduna and reconstructed. Since 1956, the bridge has been classified as a historic national monument.
Kajuru Castle, Kaduna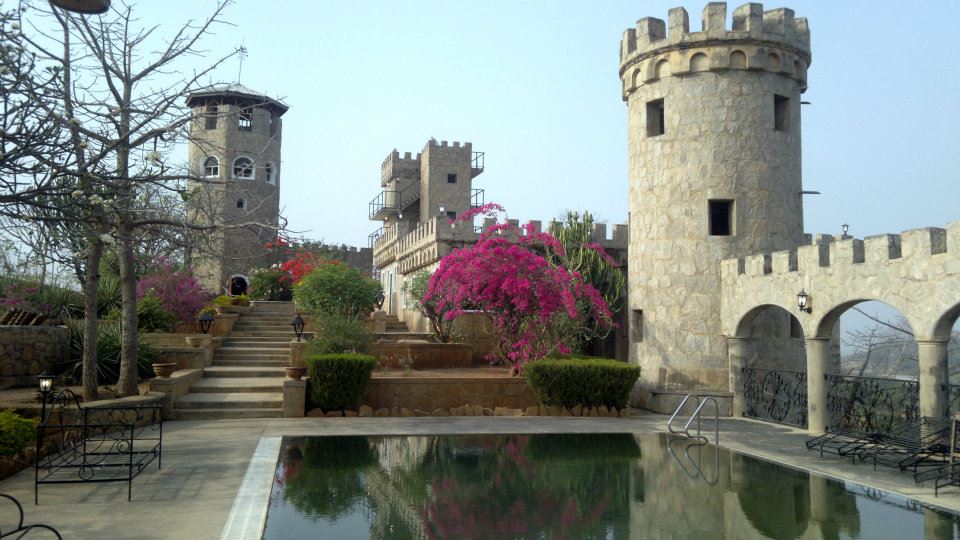 While the other buildings on this list are very old,
Kajuru Castle
is not since It was built by an unnamed German expatriate in 1978 and is only 39 years old. Yet It makes this list by virtue of its unusual German-style architecture and backstory because it's not every day you see a full-sized German castle in Kaduna! If you would like to explore Kajuru Castle, you have to rent out the entire building. This reportedly costs between N240,000 and N350,000 a day.
Oba of Benin Royal Palace, Benin
[caption id="attachment_239" align="aligncenter" width="765"]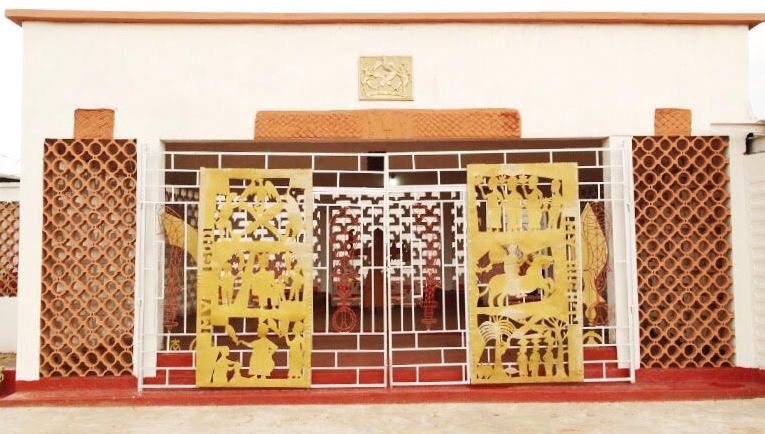 Source: NIGERIA360[/caption] Visitors to the Oba's palace are forbidden from taking pictures. Because of this, it is notoriously difficult to get a picture of this historic building. While originally built by Oba Ewedo (1255AD - 1280AD) as the symbol of the mighty Bini Empire for 6 centuries, Oba Eweka II (1914 - 1932) rebuilt it following its destruction due to the British punitive expedition of 1897. It still stands as one of the oldest buildings in Nigeria and is listed by UNESCO as a World Heritage Site.
Kings College, Lagos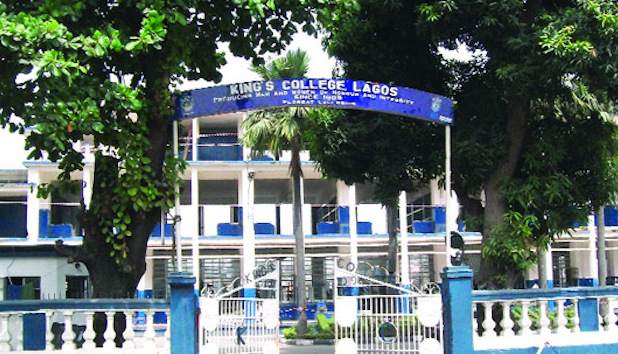 Kings College, built in 1909 by the British colonial administration in Lagos. Built at the cost of ?10,001 and is one of the oldest buildings in Nigeria. ?The building was originally created due to the need to prepare male students for the Matriculation exams of the University of London. Today, almost 120 years later, Kings college still stands at its original location on Catholic Mission Street, Lagos Island.
Lugard Hall, Kaduna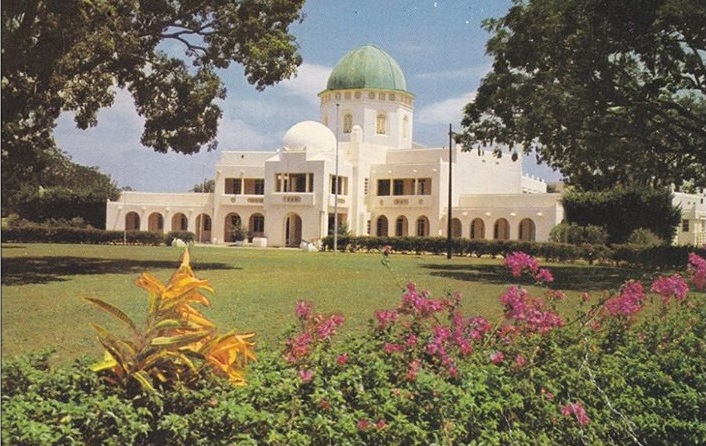 Lugard Hall, the seat of the Kaduna State House of Assembly was built in 1914. Therefore, it is 103 years old. Named after Frederick Lugard and originally served as the seat of legislative power of the Northern Protectorate. The building style is an imitation of the British House of Commons and House of Lords in Westminster, London.