Enjoy the Best of Luxury at Le Meridien Ibom Hotel and Golf Resort
The luxurious resort located at Nwaniba road sits on 174 hectares of land surrounded by rich palm forest vegetation. The resort features a five-star hotel and a standard 18-hole golf course. It?s a blend of the contemporary and European style within a magnificent environment.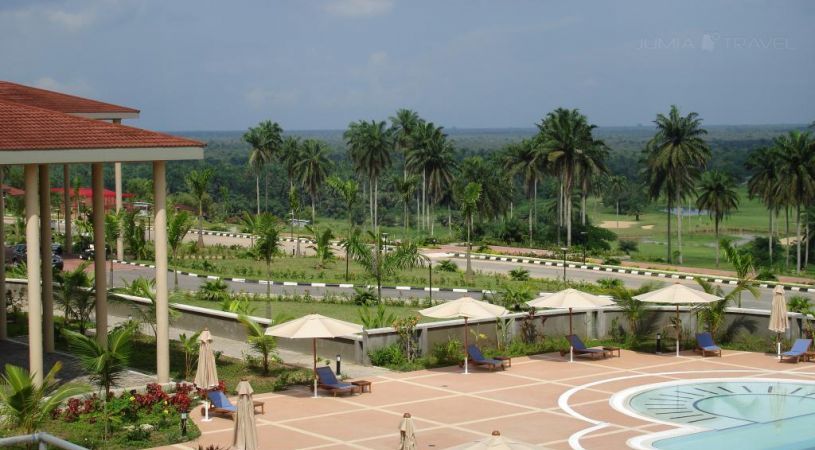 The ultra-modern leisure and business centre features a world-class onsite restaurant that serves local and continental dishes and an onsite bar stocked with a wide variety of wines, chilled beers, liquors, and beverages, conference/events facilities. Free Wi-Fi is available for all checked in guests and private parking is available on site.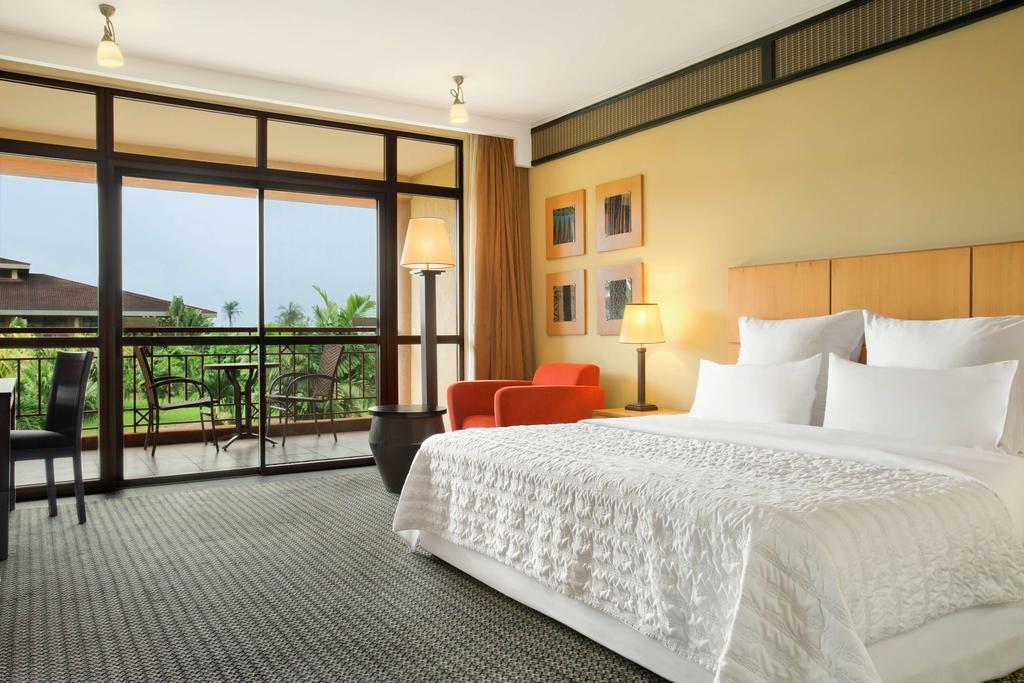 The exotic rooms are fully furnished air-conditioned rooms which are fitted with flat screen TVs, sofas and wall paintings. There?s 24 hours room service, in-room safe, writing desk, hairdryer available on request and complimentary tea/coffee.
Le Meridien gives you an exquisite taste of luxury in a serene and scintillating atmosphere with world class services. The perfect destination for a holiday getaway. There?s a fit for whatever plan you have, be it a couple?s vacation or a family trip or even a hangout with friends, one thing is sure, Le Meridien has got all the answers.
How to get to Le Meridien Ibom Hotel and Golf resort?
The closest Airport to Uyo is the Akwa Ibom International Airport. Lagos to Uyo is a one-hour flight likewise Abuja to Uyo. Major airlines include Dana Air and Air Peace. The resort is of close proximity to the Akwa Ibom International Airport. It is a 45 minutes maximum from the airport to the resort. Local shuttles charge N5000 per trip.
Things to do at Le Meridien Ibom Hotel and Golf resort
There are a plethora of fun activities to engage in at Le Meridien. The resort has a wide range of activities for your leisure and entertainment. You go biking or take a swim in the pool, play some golf at the beautiful golf course or just party at the night club. Here is a list of facilities available at the resort:
Spa
Biking
Night Club
Marina Club
Squash court
Swimming pool
Business center
Elyzee Night Club
Lawn tennis courts
Restaurants & bars
Helipads available
18-hole golf course
24-hour fitness centre
Free Parking available
High-speed Internet available
CONTACT
Address: Nwaniba Rd, PMB 1200, Uyo, Akwa Ibom.
Phone: 0808 052 7411
Web: https://www.ibomgolfresort.com/
Mail: [email protected]
When you do visit Le Meridien, we hope you have a splendid time. Stay tuned for more updates.
You should read these article to know more fun places in Ibom