Dreamworld Africana - The Excitement Never Ends!
Address
:?14 Dreamworld Africana Way, KM 20, Lekki-Ajah Expressway, Lekki, Lagos
Open Hours
:??10:30 am ? 07:30 pm (Tuesdays ? Saturdays) 12:30 pm ? 08:00 pm (Sundays)
Gate fee
: ?3,500 (subject to change)
Phone
:??01-2952805, 01-2952807 You probably thought you would never find a park as amazing as Walt Disney?s 'Disneyland' right? Well, as much as you might probably be right, Dreamworld Africana Amusement and Theme Park is the next best thing. Created to be the most thrilling place to visit in Africa, the park has become a top-of-the-list spot for a family hangout. From the bouncing castles to the bumper cars, the games arcade to the drop tower, not forgetting the roller coaster; Dreamworld Africana assures your kids the time of their lives. Unique to Dreamworld Africana is the fact that it is designed to keep the whole family entertained; The Bumper Car Pavilion is bound to fascinate the boys, teenagers and adults, presenting a unique driving (dodge and crash) experience that leave visitors craving for more; the Family Coaster's thrill is full of ups, downs, turns and twists and is a clear favourite for children and teenage girls; There is also a Toddler Play Zone which is safe, educative and intriguing for toddlers as it can get.

History of Dreamworld Africana
Established in 2010, Dreamworld covers an area of 10 acres and re-opened to the public in 2013. The park was initiated by private sector investors in 2010 based on economic development funding from Lagos State Government. This was in a bid to provide a world-class amusement and theme park for everyone in and around the city. Since its re-opening, it has continued to be the preferred leisure and fun spot for residents of the city and foreigners alike.
Best Time to Visit Dreamworld Africana
Dreamworld Africana operates on a year-round calendar meaning that its gates are always open. However, the festive seasons and holidays are always a great time to visit the park due to the favourable weather around these times and the children would be on break too.
If you?re planning to visit, its advisable to go quite early in the day, so as to have fun to your heart?s content because you?d be surprised how time flies!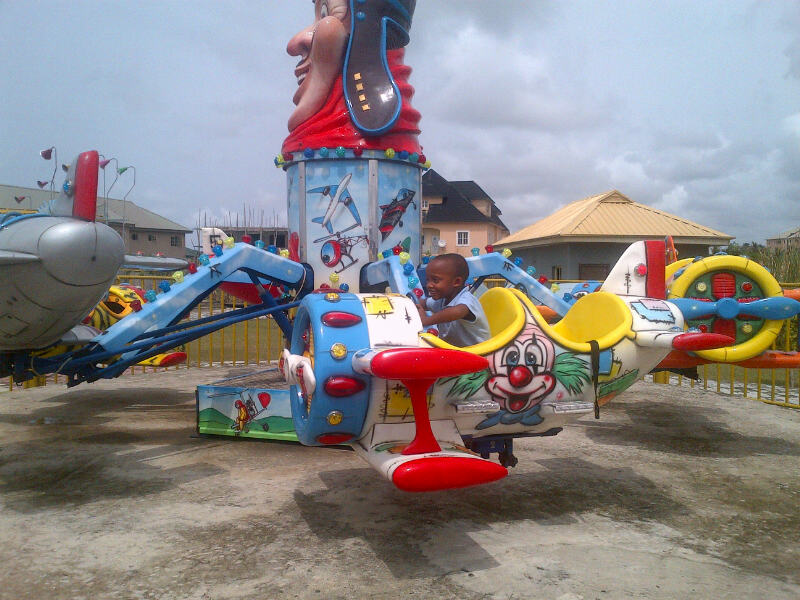 How to Get to Dreamworld Africana
The theme park is located on ?
Km14, Epe Expressway. Take the first turning to the right after the second toll gate opposite Eleganza house Lekki.
Things to do at Dreamworld Africana
Take a ride on the roller coaster with your kids
Let your kids play around in the ?Kiddies Playland? designed for young children.
Organize picnics with friends and group hangouts.
Enjoy the different types of games and fun equipment available at this thrilling park.
Dreamworld Africana Prices
Ideally, access to the facilities cost ?2000 per person. However, the price is subject to change. For further detailed information on the prices, please call the numbers at the top of this article.
Fun Facts about Dreamworld Africana
The park is totally safe for you to let your kids run around freely without any cause for alarm.
There are a bunch of child-friendly games you can let your children partake in.
The snacks and food available at the park are hygienic and safe, although, you can also bring your food along.
You can hold a birthday party at the park or take kids on an excursion to the park.

People who like Dreamworld Africana also like...
There are some other exciting places in the city of Lagos where you can take your kids to have a good time. Some of which include;
Address:?6?Abiola Abiodun Oniru Road,?Oniru Estate, off Ozumba Mbadiwe Road, Victoria Island, Lagos Open Hours: 9:00 am ? 10:00 pm (Tuesday ? Sunday
Its a great place for a family outing location or a casual group hangout. You can create your own racing league, enjoy corporate competitions or tournaments for the adults and the kids.
Address: Amusement Park Close, Apapa Quays, Lagos Open hours: 9 AM - 8 PM (Daily)
With its Arabian style structures, the complex has a certain feeling of being in Dubai, and the feeling definitely counts. Apapa amusement park is stocked with everything to ensure a fun-filled day.