Enjoy the exotic sport of Polo at Fifth Chukker Polo resort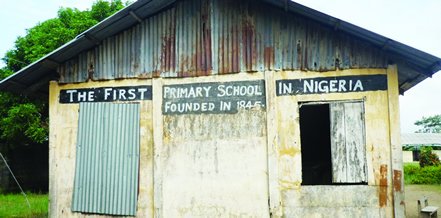 Fifth Chukker Polo & Country Club represents the best West Africa and, indeed, all of Africa, has to offer for both the polo sports enthusiast and the well-traveled international citizen.? Set within Kangimi Resorts? three thousand picturesque hectares, the club offers a range of lodging, dining, equestrian and outdoor leisure activities.
This lifestyle resort is the best of all possible worlds, an oasis for the cosmopolitan traveler, a relaxed family environment and a haven for those desiring the exceptional equestrian experience. The club is part of Kangimi Resorts, a lifestyle development project boasting a signature golf course, horse racing track, hotels, and spa, as well as business plazas and entertainment parks when completed

Email: [email protected]
Reception: +234 (0) 9062082728
BDM Office: +234 (0) 8144166665
Admin Office: +234 (0) 8084762172
Address: KM2, Kaduna to Jos Road, Kaduna State

The magic of Fifth Chukker Polo & Country Club begins the moment you pass through the gates of Kangimi Resorts.? With the many different choices of sporting and leisure activities on offer, there is something for everyone, from a stroll around the polo fields to a mountain bike ride through the surrounding bush or quick game of table tennis before heading to the stables for a ride.?

POLO CLUB

They have a modern and fully equipped equestrian facilities that offer everything from polo to horse riding trips across the Kangimi. Best place to energize the mind, body, and soul with a visit to the spacious and accommodating club, which has fast become the hub of Nigeria for equestrian pursuits and leisure activities.?

TOURNAMENTS & SPONSORS
The fifth Chukker hosts two major tournaments annually; THE ACCESS BANK CHARITY SHIELD TOURNAMENT AND THE AFRICAN PATRONS CUP. It as well offers facilities for private polo tournaments and sponsored events.
The Access bank UNICEF Charity Shield is one of the most important events in the African Polo calendar and has been played between the handicap brackets of 12 to 21 goals. Held every May/June, the Charity Shield tournament is solely sponsored by Access Bank and supports intervention activities of UNICEF in Northern Nigeria.
The African patron?s cup focuses on Breast Cancer Awareness. With the Niger state First lady as the club?s ambassador, Fifth Chukker has been able to reach over 500 women in the last year,? educating, supporting and providing access to medical facilities.?
Fifth Chukker Polo & Country Club offers the finest Equestrian experience in West Africa. Set within 3000 hectares of the luscious Kangimi resorts, the club has;
3 professional polo fields,
400 stables,
an exercise track,
an arena sand school,
tack & storage rooms, and
various hiking and horse trekking trails to be enjoyed.
The African Patron?s cup is a 12-goal tournament played in October and November. It is organized in partnership with MTN and focuses on Breast Cancer Awareness, a cause Fifth Chukker has supported since 2011.

You can as well check this out for a list of exciting places to visit in Kaduna;
You can as well check out this detailed travel guide to Kaduna for all the things you should know ahead of your next travel;