Quick Guide To Lekki Conservation Centre
Location: Lekki Conservation Centre Rd, Lekki Peninsula, Nigeria.
Opening hours:??8:30 am to 5:00 pm (Daily)
TEL: +234-12642498
Built in 1990, Lekki conservation centre (LCC) as it is fondly called covers a land area of 78 hectares of land. This nature hub is run by the Nigerian conservation foundation (NCF) and If you appreciate the sight of plants and animals in their natural habitat, then this place is a must visit for you. The NCF was set aside to sustain the natural habitation of plants, and animals as urbanization began leading to the intrusion of areas meant for them. The conservation center is located in Lekki, immediately after Chevron, before the 2nd Lekki Toll Gate.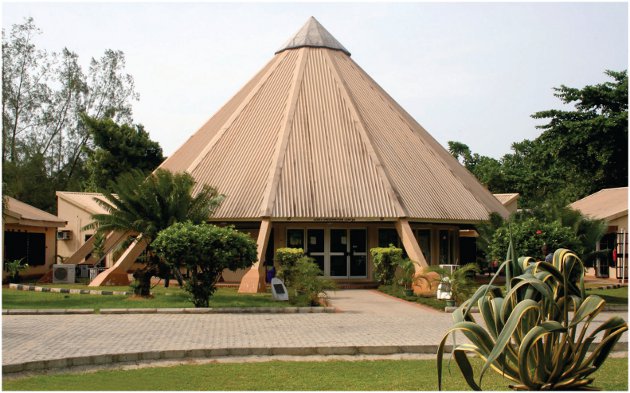 Over time, the Lekki Conservation Centre?(LCC) has grown into one of Africa?s most prominent urban Nature Parks. There are lots of exciting activities to partake in at Lekki conservation Centre, so be prepared mentally and physically. Wear light clothes that won?t make you sweat too much especially if you would be going during the hot season(January-March). For footwear, a pair of sneakers, sandals or any other comfortable shoes would do.

Things to do at the Lekki Conservation centre
To have a fun-filled day at LCC, and enjoy your money's worth, here are a few fun things to make your day memorable.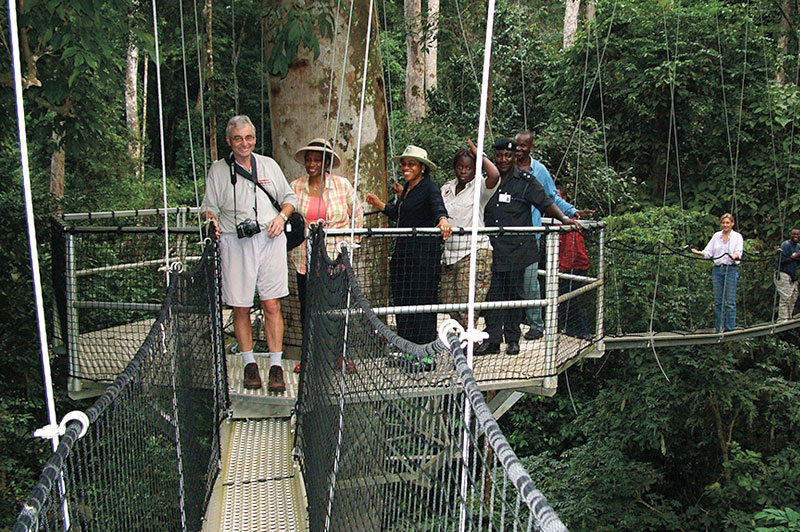 There are a lot of riveting activities to carry out at LCC and the fearless canopy walk is the peak of them all. ?As you walk through, there?s a beautiful array of palm trees. Constructed by 13 Nigerians under the supervision of 2 Canadians, the 401m Canopy walkway was launched in 2015. It is an enthralling climb and there?s nothing to worry about as it is 100% safe. If you?re afraid of heights, then a safety precaution is not to look down from the bridge.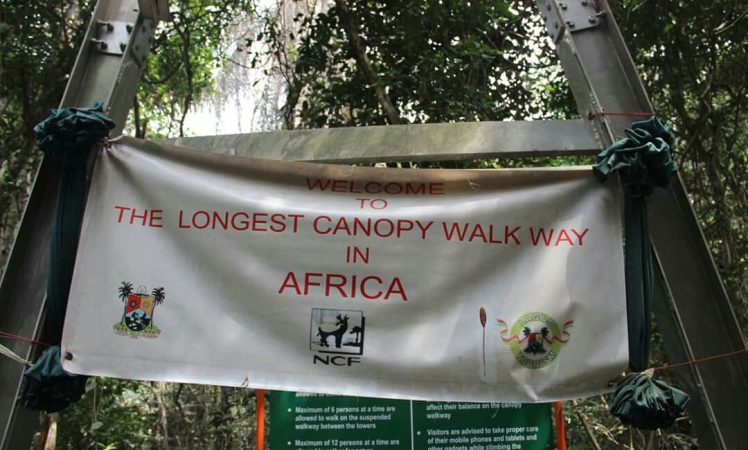 There are safety guards present to answer any questions you might have as regards the bridge. When it?s raining, climbing the bridge is prohibited so pray it doesn?t fall on a day you?ve chosen. This bridge is a one-way bridge so enjoy your first time on it as you?ll be passing another route back. If you are bold or at least, think you are, walk on the canopy.Don?t forget to take pictures; you just might accomplish something great! There?s also a 21m high tree house, which, unfortunately, is not in use but you can still attempt to climb or take a snapshot!
ENJOY A GAME OF CHESS OR OTHER GAMES
After an action-packed climb of the Canopy walkway, you can play Chess and other games. Even if you can?t play chess, you can still mess around with this one, it?s all for fun; although, it is advisable to use the opportunity to actually learn the game. The huge chessboard is designed on a floor with 16 big pieces. But whoever checkmate is the winner, just for the sake of being the winner. There are no special acknowledgments or rewards. There are other board games like Ludo, Snake and Ladder, Draught, and Street Tennis. They also have a beach volleyball court with a spectator's pavilion, so if you?re going in a group this should be a great idea.
TAKE A STROLL AT THE NATURE PARK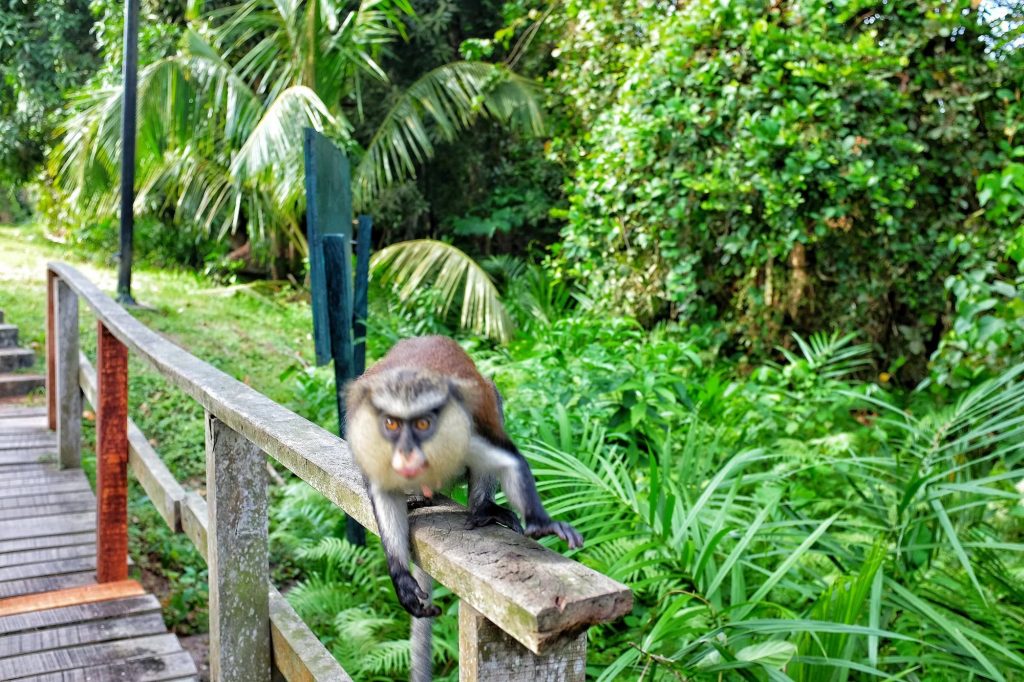 You will pretty much be obligated to appreciate the sight of animals roaming freely in their habitat- beautiful peacocks, monkeys, crocodiles, snakes, monitor lizards, bush rats, hogs, and tortoises. There are bird hides and fish ponds too. At the same time, you will also find different species of plants. You will have an amazing time discovering the nature park and appreciating its splendor.
HAVE A PICNIC OR DATE AT GAZEBO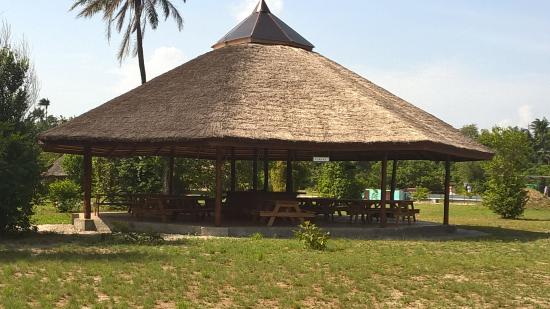 The conservation centre has a family park, 96-seater gazebos, and 6-8 seater family Huts. The sheds made of raffia are cool for relaxation and rejuvenation, especially from the hectic walk. The warmth of the breeze and the ambiEnce of the environment provide a great atmosphere to enjoy time out with your partner or with the family. You are allowed to bring your own food in and if you?re not keen on that, then there?s a restaurant and barbeque joint.
Special Features at The Lekki Conservation Centre
Asides the fun attractions at the center listed above, LCC is home to even more facilities and areas of delight. Here are a few:
Tree House
Nature station
Swamp look-out station
Bird Hide
Koi & Tilapia ponds
Rotunda
6 and 8- seater family huts
Barbecue Joints
Jungle gym facilities (zip lines, monkey bars)
A serene environment
And so much more.
How much does a Visit to The Lekki Conservation Centre Cost?
To have an awesome time viewing the splendors of nature at the park, it's important you have an idea of how much it would cost so that you come prepared. To help with this, find a description of the entrance fees at the Lekki Conservation Centre. [table id=72 /] For more information about Lekki Conservation Centre, you can visit the official
NCF Nigeria Website
. Traveling to Lagos? Don't forget
Book hotels in Lagos
on hotels.ng for the best deals on all your favorite hotels.

Other places like Lekki Conservation Centre include...
Address:?PMB 5320, Oyo Road, Ibadan 200001, Oyo State, Nigeria.
Located just a short journey northward in the city of Ibadan,?the Oyo state capital,?IITA is not only a research site but also a huge leisure establishment that is renowned as a birdwatchers? paradise. Embalmed with the pleasant fragrance of nature on every side, the institute provides a haven for tourists and nature lovers to explore the different effects nature has on our environment, our food and other animals.
Address: Iworo Road, Badagry, Lagos
Located just outside the hustle and bustle of Lagos. Whispering Palms resort is the ideal place for lovers to finally get that alone time they?ve always wanted.?Located close to the seaside, with palm trees swaying to the music of nature. With the beautiful seaside to look out from their chalets and the beach to play on after the day?s activities. It is no wonder that this resort is a?haven for lovers, families, and businessmen.