La Campagne Tropicana: The Best Holiday Destination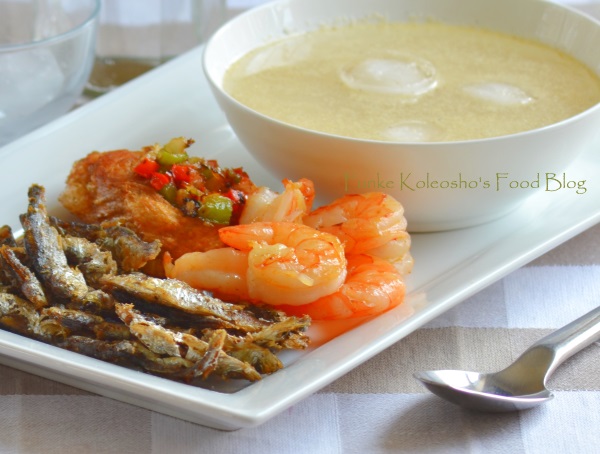 Location:
Ikegun, Ibeju - Lekki, Epe, Lagos, Nigeria.
Opening Hours:
8 AM ? 10 PM
Gate Fee:
N5000
Tel:
0805 222 5226 La Campagne Tropicana is notable for its unique mix of the Nigerian culture and elegance. This Nirvana showcases a distinctive blend of natural surroundings which include an extensive sandy beach, warm Atlantic ocean, and an accessible mangrove forest. This resort center also offers you world-class accommodation and a variety of activities to ensure you have an experience like no other. La Campagne Tropicana also provides spa treatments, massage therapy, fully equipped cardiovascular gym with personal trainers and also a 27-hole golf course. You are sure to enjoy the cultural dance displayed for residents/guests, fresh palm wine, an excellent ocean view, and fine dining in elegance. Over time, this elegant and exotic relaxation center has grown to become one of the best places to visit in Nigeria if you?re looking to get an unending string of fun and pleasure.

How to get to La Campagne Tropicana
La Campagne Tropicana is located on the fringes of Lagos. If you are outside Lagos and you're planning on visiting this relaxation center by Air Transport, board a plane to the Murtala Muhammed Airport, Ikeja, Lagos, from where you would find a taxi to La Campagne Tropicana. Booking a taxi is quite easy, as Taxi services like Uber and Taxify are readily available to provide you with a taxi. It could cost you between N5000 and N9000 using a taxi. Going to La Campagne Tropicana from Ikeja could take you about 2 hours. Also, if you want to go there by intra-city bus, board a bus to CMS Park, from where you would board another bus going to this resort center. This could take you about 1 hour 30 minutes. The average cost of going from CMS Park to this place is N500.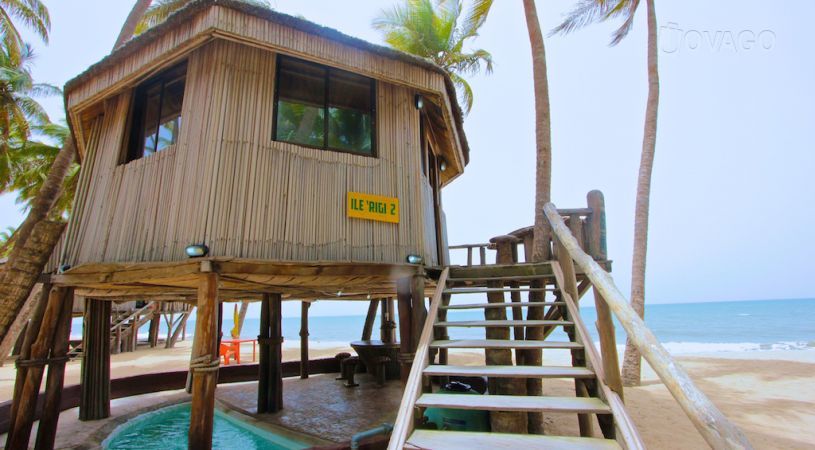 What is the Best Time to Visit La Campagne Tropicana?
The best time to visit La Campagne Tropicana is between the months of November and March. This period which marks the dry season around the resort would afford you ample time to enjoy all the amazing open-air activities at the resort, without any disturbance from the rain. Visiting La Campagne Tropicana at this time would also afford you the opportunity of getting a tan under the sun, while at the beach.
What to wear to La Campagne Tropicana
If you?re visiting La Campagne Tropicana, you should wear simple clothing like a top and shorts / capri pants. This is to ensure that you would feel very comfortable while engaging in several activities at this relaxation center. You would also need other items like a hat/cap, sunglasses, swimwear, footwear (flip-flops preferably), headwear, and beach bags. If you?re planning to spend more than one day, you would also need to carry one or two more casual clothing, depending on how long you?re going to stay.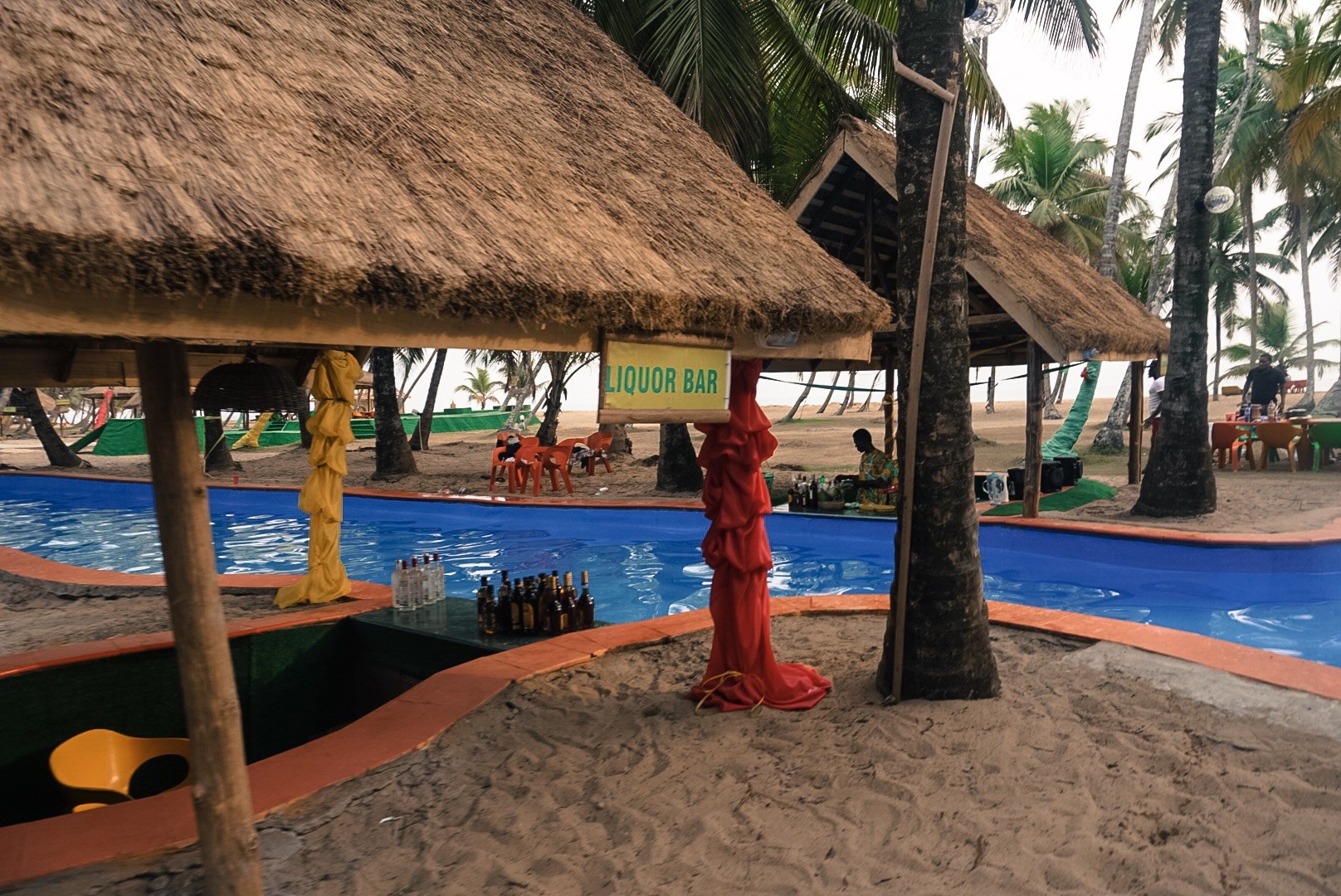 Things to do at La Campagne Tropicana
Have the fun of a lifetime at La Campagne Tropicana by engaging in activities like hiking, fishing, horse riding, hunting, swimming, ocean water fishing, aqua aerobics, beach volleyball, beach football, and canoeing. Also, visit their world-class spa in order to get spa treatments and massage therapy. Go for some work out at their fully equipped cardiovascular gym with personal trainers. If you?re a lover of golf, then it might interest you to know that La Campagne Tropicana has a 27-hole golf course, where you can have fun by playing that golf game you?ve always wanted to play. Get thrilled by watching the cultural dance display, which is showcased for residents and guests. Also, wet your throat by getting some fresh palm wine at the palm wine bar, which is by the ocean- where you can get an excellent ocean view. Visit the on-site restaurant to get some of the deliciously prepared Nigerian dishes as well as both alcoholic and non-alcoholic drinks. You can also lodge at any of the rooms available at the resort.
How much does a Visit to La Campagne Tropicana cost?
Engaging in activities like fishing, hunting, swimming, and horse riding comes at no cost. The gate fee covers the cost of engaging in most activities. La Campagne Tropicana also has available rooms where you can lodge if you?re planning to spend more than a day. Rooms at this resort center cost between N60, 000 and N250, 000. Buying a plate of food at its restaurant would cost you about N4, 500. A detailed description of the prices for the chalets and entrance can be found in the tables below:
La Campagne Tropicana Chalets Price List
[table id=70 /]
La Campagne Tropicana Entrance Fee
[table id=71 /]

People Who Like La Campagne Tropicana Also Like...
Location:
About 4 km down the Lekki-Epe Expressway, Lagos, Nigeria.
Opening Hours:
24 Hours The Beach has 15 bars and restaurants, in addition to an outdoor paintball zone. Weekends are always the best time to visit this beach, as this the period when you catch unending at the beach. Also, visiting this beach in the night would help you experience the blistering nightlife in Lagos.
Location:
Along Ahmadu Bello Way, Victoria Island, Lagos, Nigeria.
Opening Hours:
24 Hours (Monday-Sunday) This is one of the most popular beaches in Lagos State and it?s the closest to the city center of Victoria Island. Going to the Bar Beach is a perfect way to escape away from the hustle and bustle of Lagos. At Bar Beach, you can have a fascinating picnic under one of the abundant coconut palm trees, go for a passionate walk on the endless white sand, and enjoy the scenery of the crystal clear ocean as well as the beautiful landscape and unruffled environment