Enjoy a Fun and Relaxing Day at Eleko Beach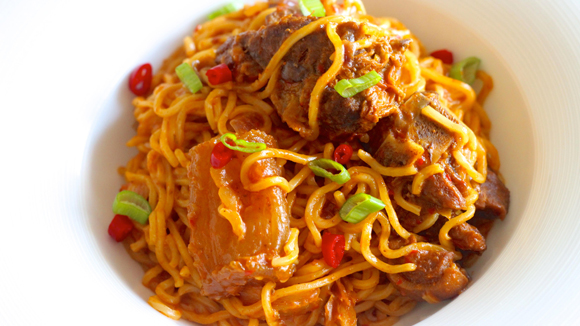 56 km, Lekki-Epe Expressway Lagos Gate fee:
N500 Eleko Beach offers a peaceful retreat for privacy seeker or couple's looking to enjoy a good time away from the hustle of Lagos. This public beach, ?located close to
La Campagne Tropicana
, offers private beach features bamboo huts. It also less rowdy than other public beaches in Lagos and considered to be cleaner.
How to Get to Eleko Beach
One of the reasons
Eleko Beach
isn't so popular is because it's located away from central Lagos. The distance aside, Eleko Beach is easy to?get to. All you need do is follow Lekki - Epe Expressway for 49 km and turn right on Eleko Beach Road. After 5 minutes on Eleko Beach Road, you'll reach the beach's gate. ?From the beginning of Lekki-Expressway to the end of the journey should take 1 hour and 15 minutes. Don't be discouraged, Eleko Beach is really worth it.

When is the Best Time to Visit?Eleko Beach?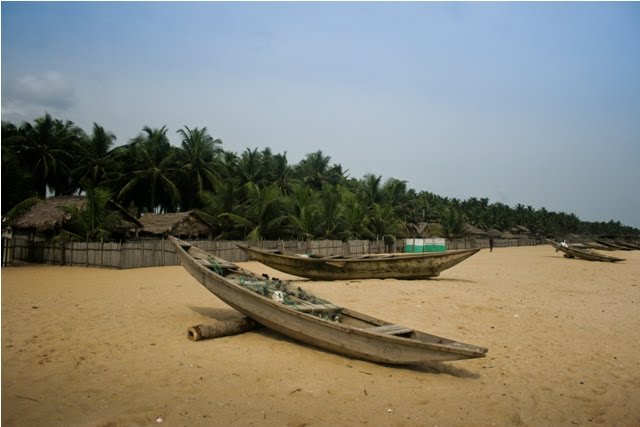 As you can expect, fun lovers enjoy a visit to the beach on the weekends. If you are looking for a quiet and reflective time at the beach, you should visit Eleko on a weekday. ?Even though more people troupe into Eleko Beach on weekends, it generally doesn't get as crowded as the other popular public beaches in Lagos like
Elegushi Beach
,
Bar Beach
and Alpha Beach. ?Also, the huts at Eleko Beach make you people like you're having your own private beach experience. Which means, in reality, any day of a week is a good day to visit this beach.
What to Wear to?Eleko Beach
As with other public beaches in Nigeria, wearing bikinis and other exposing swimwears will attract undue attention. It's best to avoid those. Instead, you may opt for the neutral shorts and a tank top outfit for girls, and T-shirts for guys, with slippers or sandals.
Things to do at Eleko Beach
1. Eat and Drink Fresh Produce
Though you can take your food along with you, you won't want to miss the chance to eat fish and crustaceans that are fresh from the ocean. You can haggle with fishermen at the shore and then have your fish barbequed right there on the beach. ?
Also, there are various coconut hawkers on the beach. You can purchase coconuts from them and drink the coconut juice right from the husk.
2. Relax
At Eleko Beach, you can rent a tent for the whole day and treat yourself to a relaxing time. You can also come along with a mat and pick a spot on the white sands. Enjoy the soothing ocean breeze and the refreshing waves.
3. Enjoy Fun Activities
Go on horse rides, kayak around the ocean bank, dance and have fun with your loved ones. Eleko is a great place to create unforgettable memories.

How Much Will a Visit to Eleko Beach Cost?
Entry fee - N500
Parking fee - N500
Hut/Tent - N10,000
Coconut juice - sells from N300 upwards
Fresh Fish - from N800
Fish Grilling - from N500
Horse ride - from N300
Other Fun Beaches to Visit include...
You can never have too much ocean. Especially in Lagos. There are so many beaches, don't stop at just one. Here are some other
beaches and resorts
in Lagos you should also visit.
Ikegun, Ibeju-Lekki Local Govt. Area off Lekki/Epe Expressway
Gate fee -
from N1500
La Campagne Tropicana
is a private beach resort popular among vacationers and romance seekers.
Gate fee -?
N1000 If you are looking for authentic outdoor fun in Lagos, Lekki Leisure Lake is the place to go. The resort is a safe and tranquil destination suitable for a family outing, a group adventure or even a fun day out with your significant other.
Ozumba Mbadiwe Ave, Victoria Island, Lagos
Entrance fee
- N1000 Oniru Private Beach is one of the most popular beaches in Lagos. Managed by the Oniru Royal family, the beach is well known for the privacy it offers its?visitors, as well as all the fun activities that go on there.