20+ luxury hotels in Lagos you must visit
Lagos, the centre of excellence is not just merely a slogan. The commercial city has the best of everything. There are easily available luxury hotels in Lagos which are great for parties, business activities, vacations and comfort.
These hotels offer the best services ranging from room service to some of the best dishes in the continent, spa, gym etc. Their workers are professional and they have the latest facilities. The best part is that most of these hotels give regular discounts that a budget traveller can take advantage of. Some of the luxury hotels in Lagos are:
1. Golden Tulip Festac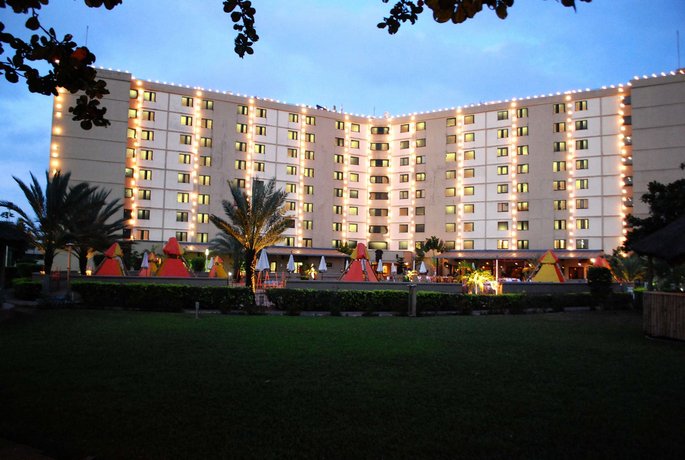 Golden Tulip hotel is now known as Festival Hotel Festac. It is located along Amuwo Odofin way, a 20-minute drive from the Lagos Lagoon. Festival Hotel Festac has about 470 fully furnished rooms suited to meet the needs of every guest. They also have a conference room, basketball court, spa, beauty salon, ATMs, night club, indoor and outdoor pool, etc.
2. Eko Hotel and Suites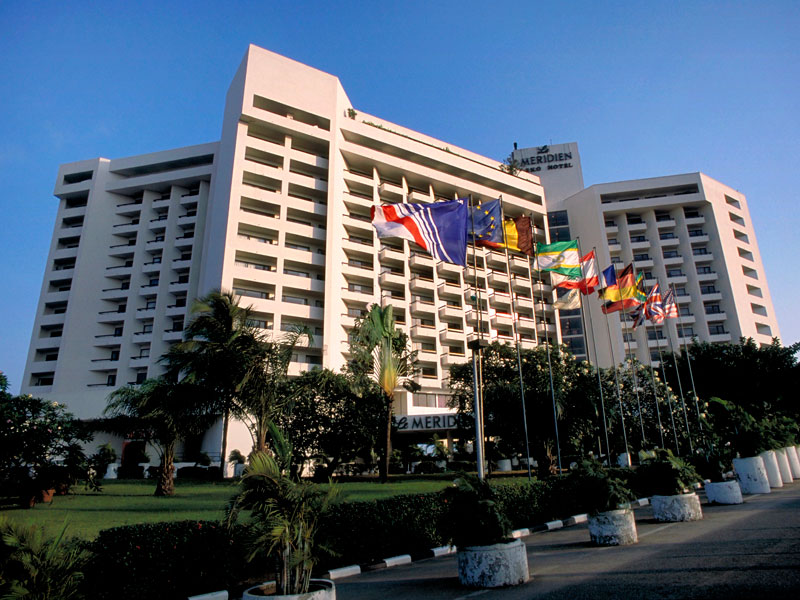 Eko Hotel is the most popular 5-star hotel in Lagos. Located right at the heart of Victoria Island, Eko Hotels and Suites is equipped with state-of-the-art facilities, overlooks the Atlantic Ocean and is a mere 45-minute drive from the airport. You would find free wifi, fully equipped gym, free parking space, spa and an extensive list of local and oriental dishes. Guests can choose from the standard room, classic superior room, deluxe room, club suite, executive suite and a diplomatic suite. Maximum security is guaranteed regardless of your room type.
3. Radisson Blu Anchorage Hotel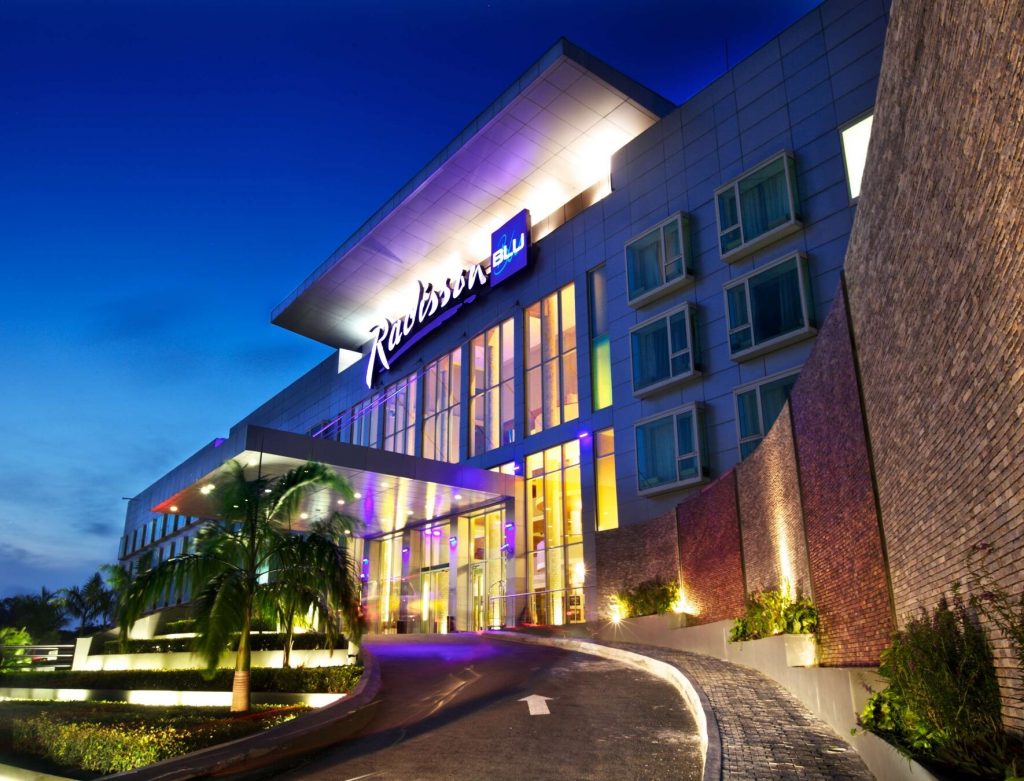 Individuals looking for a luxurious experience can get that at Radisson Blu Anchorage Hotel. It is one of the best options for Iconic and sophisticated persons. The hotel boasts of large and modern halls for your conferences and business meetings. They also offer amazing discounts to every guest that books a room or facility. Their priority is to totally satisfy every guest.
4. Four Points by Sheraton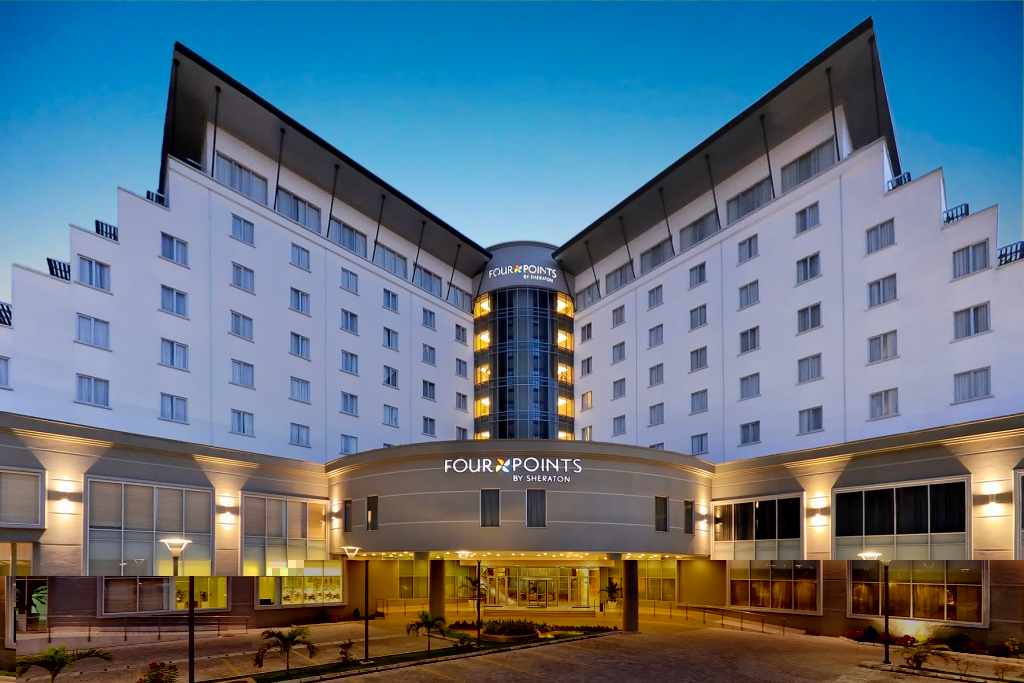 Four Points by Sheraton is another luxury hotel located in Victoria Island. It is suitable for both business and leisure travellers. Some of the facilities present in the hotel are a terrace, bar, pool, restaurants, rooms with ocean views, rooms specially designed for those with children. You would also find efficient shuttle service, wheelchair access, and smoking rooms. Guests can also easily get doctors if they need one.
5. Sheraton Hotel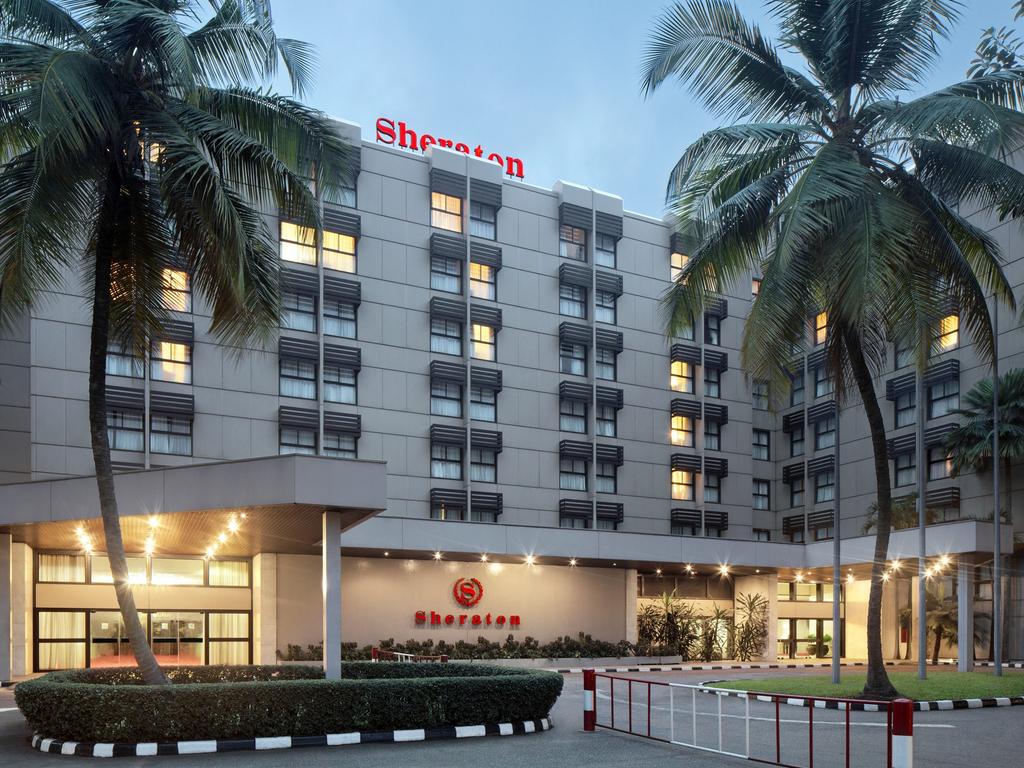 Sheraton Hotel at Ikeja offers high-quality service. It is located very close to the Murtala Muhammed International Airport and has the options for car hire and shuttle service. The hotel ensures that guests are treated with the utmost attention and care. They also have several facilities such as a tennis court, gym, pool and squash. Individuals who want to organize business meetings, parties, conferences and so on would find Sheraton hotel's meeting room and halls very appropriate.
6. Federal Palace Hotel

Being one of the premier hotels in Lagos, Federal Palace Hotel is extremely popular. One of its very attractive features is its casino. The 150-room hotel is located at the heart of Victoria Island and conveniently overlooks the Atlantic Ocean. It is also the biggest hotel in Nigeria. Federal Palace hotel has everything a visitor would need be it children?s play park, pool, jogging track, local and international dishes. You would find all these and more at the Federal Palace Hotel.
7. Lilygate Hotel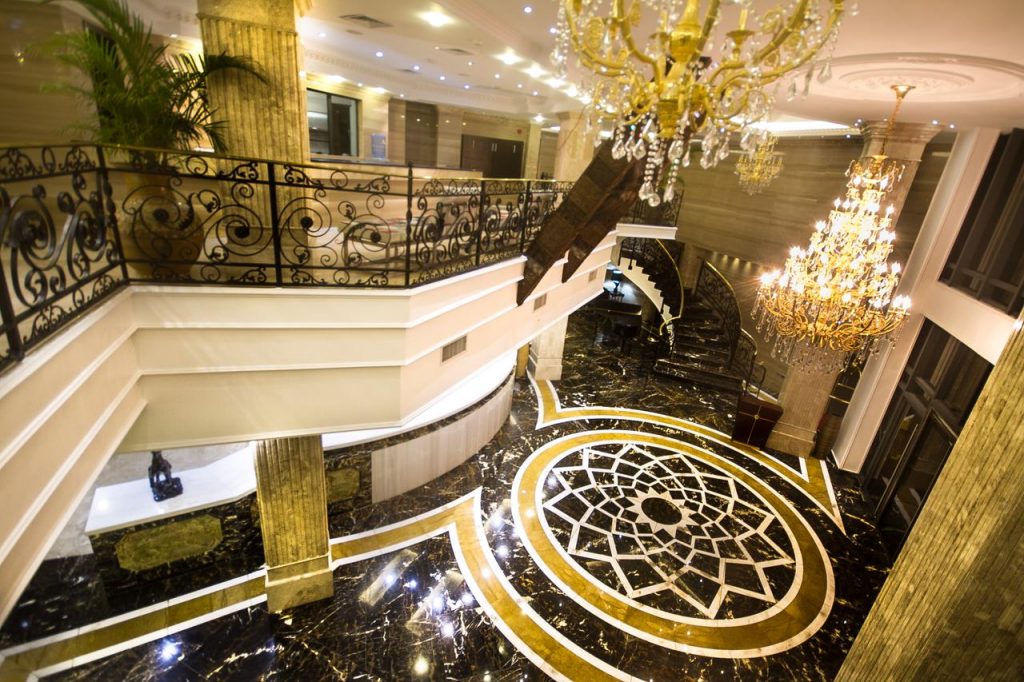 Lilygate Hotel is known for its modern interior designs, impeccable room service and large windows which allow proper ventilation for lovers of natural air. There are other facilities which visitors love such as fitness rooms, bars, free parking spaces, and large conference rooms. It is located at Lekki Phase 1, just a little distance from the Lekki Conservation Centre and Elegushi Beach.
8. Lagos Oriental Hotel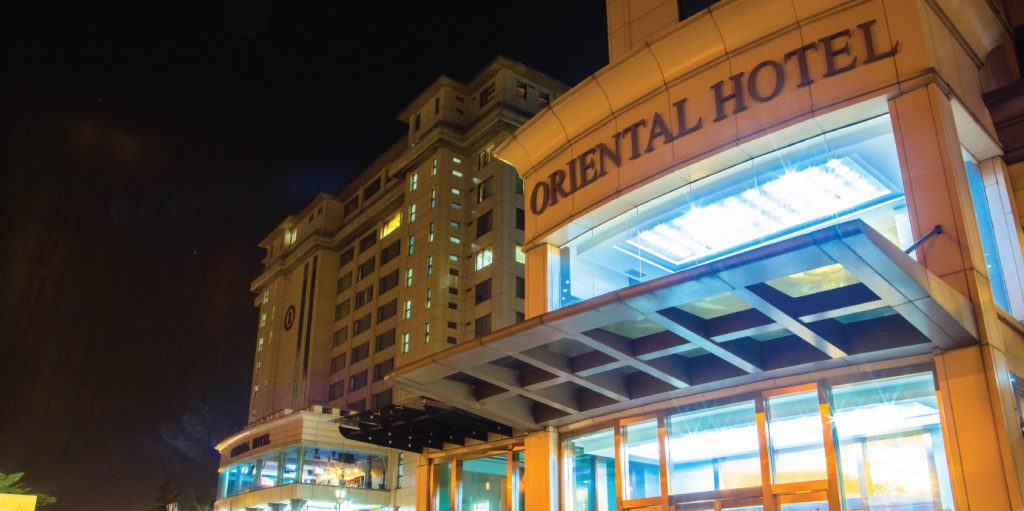 It is impossible to stay at the Lagos Oriental Hotel and not come back at another time. The hotel is a luxury 5-star hotel at Victoria Island. It presents a breath-taking view of the Ocean from its adequately furnished rooms. Regardless of your tastes, you can be sure to be impressed with your stay at Lagos Oriental Hotel.
9. Southern Sun Hotel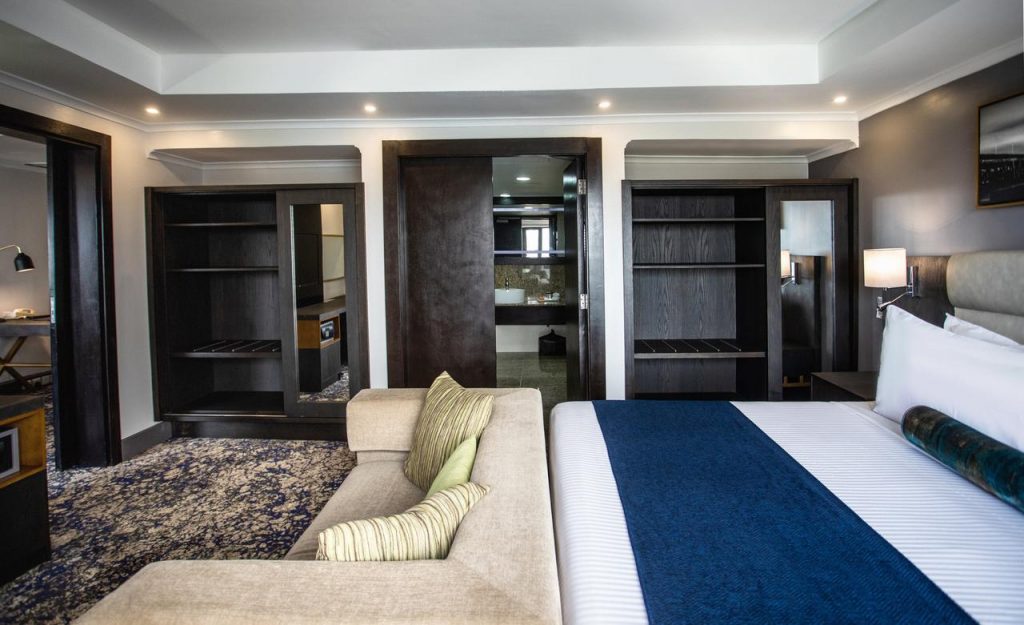 If you are looking for where you can get a hot tub and sauna experience, look no further as Southern Sun hotel can provide you with that experience. Southern Sun is a leading hotel in Ikoyi, Lagos. It has several room choices such as the Standard Double room which gives a beautiful mountain view, view of the city and a pool view. Other room choices available at the Southern Sun Hotel are single rooms, executive double room, basic room, regular suite and junior suite.
10. Pearlwort Hotel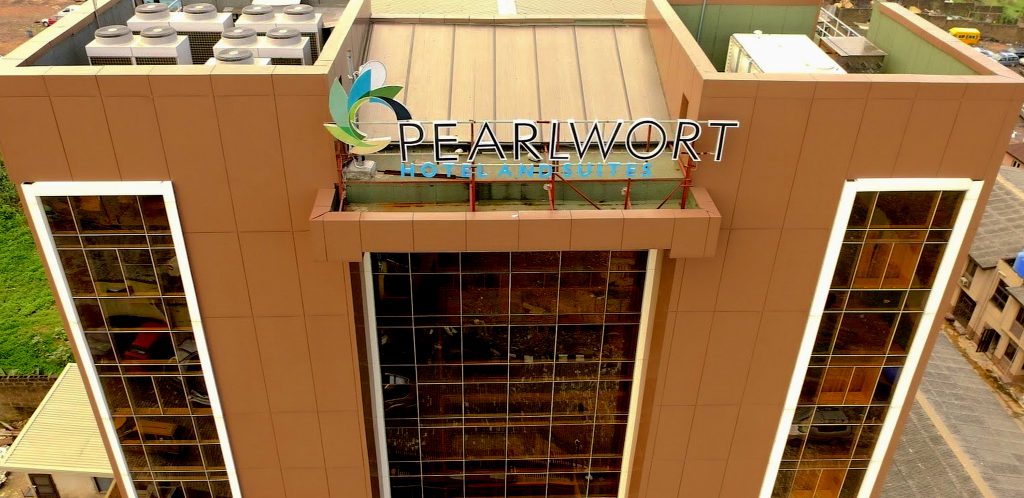 Pearlwort Hotel is located at Ikeja, the capital city of Lagos. It is situated close to the Ikeja city mall, New Afrika Shrine and the Kalakuta Republic Museum. Visitors get to enjoy free wifi and even free breakfast. Pearlwort Hotel?s room goes for as low as N26,588 per night.
11. Ibis Hotel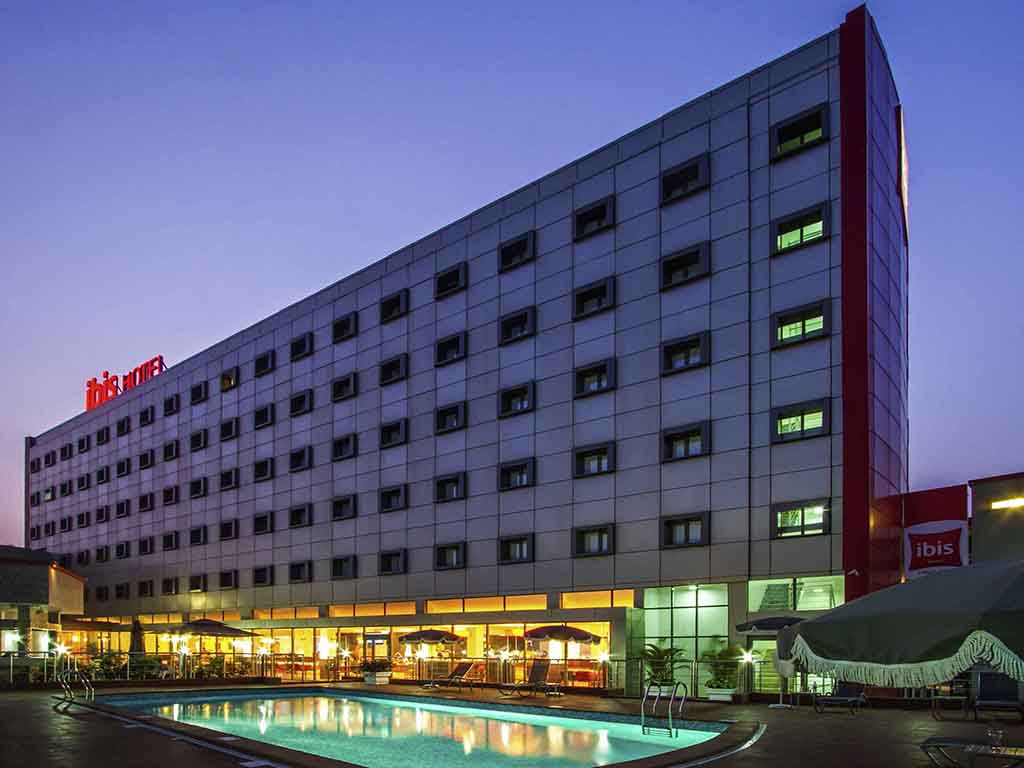 Ibis Hotel Ikeja satisfies both those searching for luxury and those travelling on a budget. All rooms in the hotel are fully air-conditioned and comfortable. It is merely 10 minutes away from the Murtala Mohammed International Airport. They also provide up to 30% discounts to guests who book 30 days in advance along with several other amazing discounts. Those who use Ibis hotel for relaxation, leisure, business activities and the likes always get value for their money.
12. Hotel Bon Voyage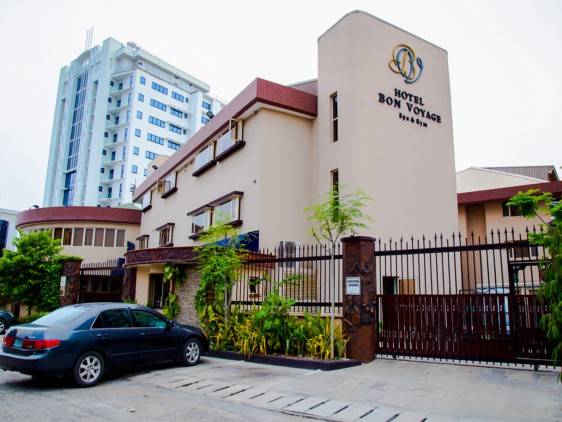 Another of the luxury hotels in Lagos, Hotel Bon Voyage is located in Victoria Island. It overlooks Kuramo beach and is a few kilometres from the Nigerian National Museum and Freedom Park. The hotel provides Wi-Fi, free parking, fully air-conditioned rooms, laundry centre and classical dining. They are also known to give their guests free breakfasts.
13. Lagos Continental Hotel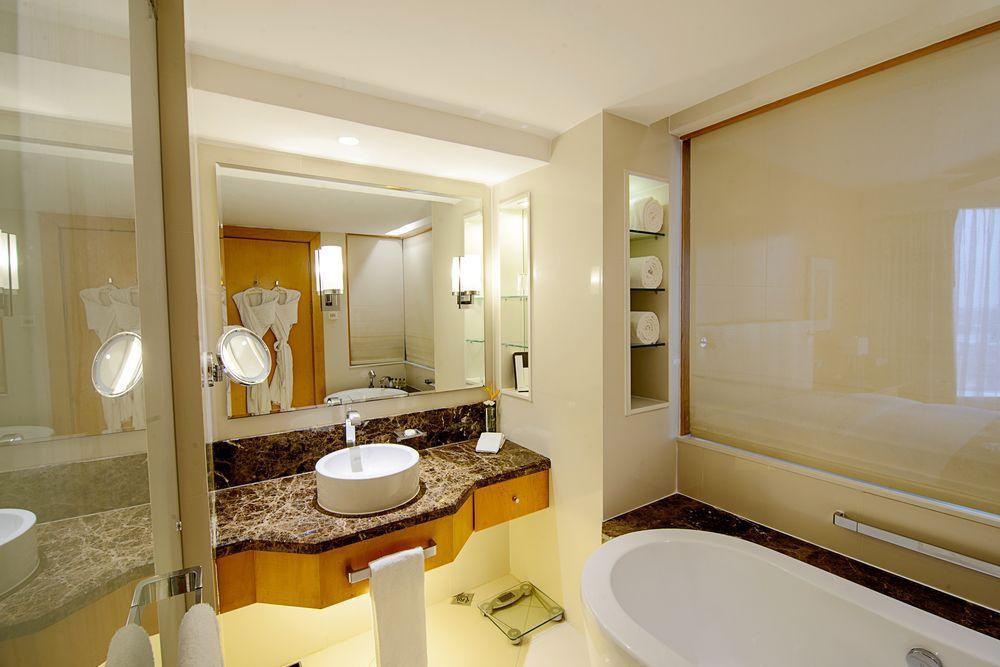 Lagos Continental Hotel formerly known as Intercontinental hotel is on the list of most expensive hotels in Nigeria. The hotel ensures that it provides every guest value for their money. Every staff you would come across in the hotel are trained professionals who ensure that you are comfortable and well attended to. Lagos continental hotel has facilities such as spa and wellness centre, hot tub/Jacuzzi, massage chair, fitness classes etc. They also provide personal trainers to interested individuals.
14. The Avenue Suites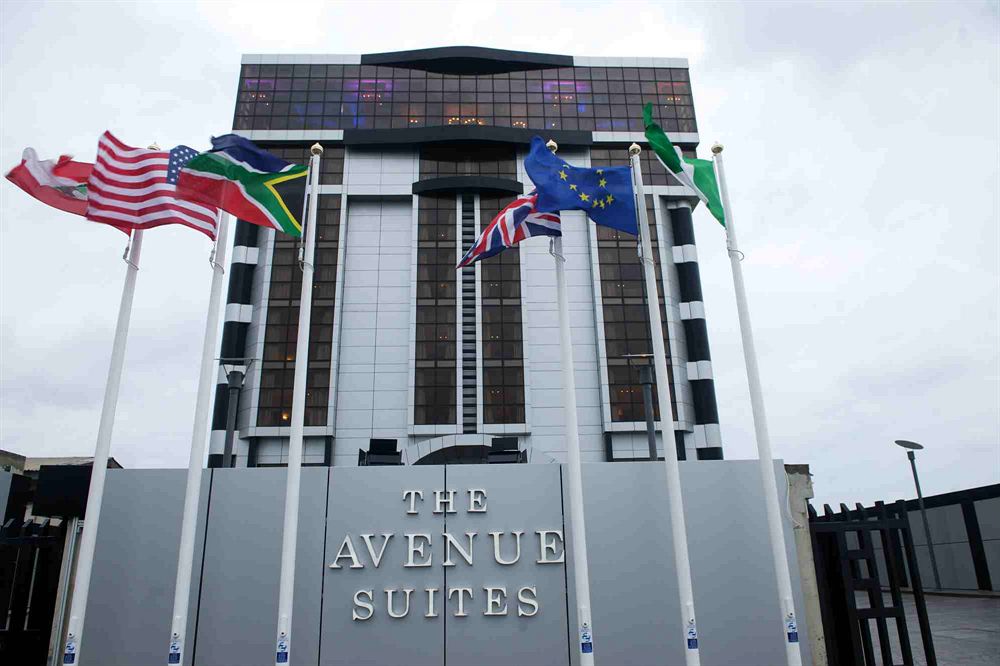 The Avenue Suites is a luxury hotel in Lagos. It is located very close to the Palms Shopping Mall and Silverbird Galleria. The Avenue Suites is known as the first lifestyle hotel in Nigeria. This is because they are designed to meet the lifestyle of every guest regardless of how exquisite it might be. The hotel also specializes in treating each customer on a personal basis.
15. Blowfish Hotel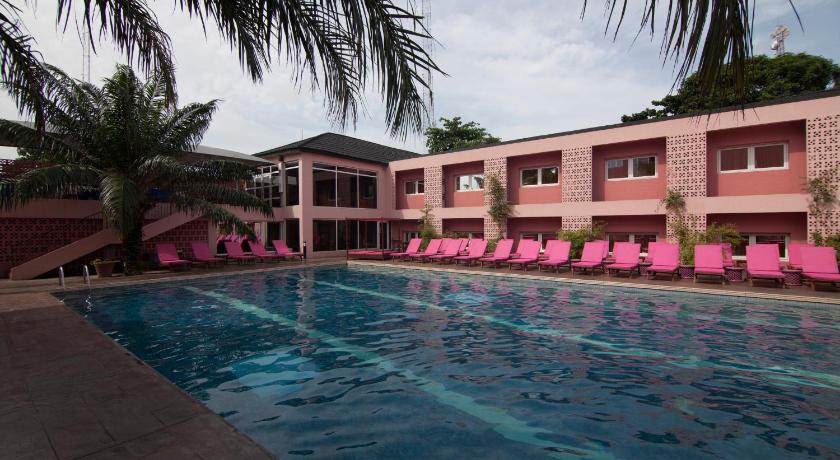 The blowfish hotel is a sight to behold. With its different room offers such as King Room with balcony, presidential suite, double or twin room, standard double room supreme, you are sure to find your taste. The international airport is also a mere 45-minute journey from the hotel and they provide a shuttle to the airport for visitors.
16. Citiheight hotel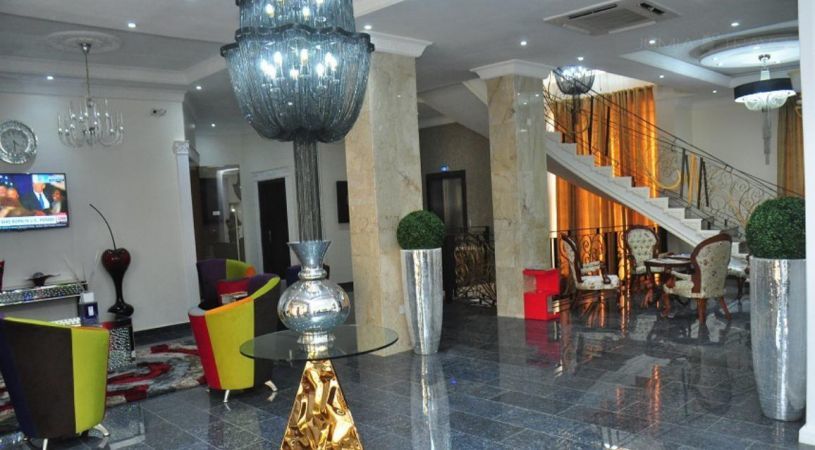 Citiheight hotel is a luxury boutique hotel located at Ikeja Lagos. The hotel offers unique experiences to its guests with its stunning interiors and service. The banquet hall comfortably sits 200 people and there are also meeting rooms for business meetings. Individuals who want privacy can get a lounge when they book a room on the executive floor.
17. The Wheatbaker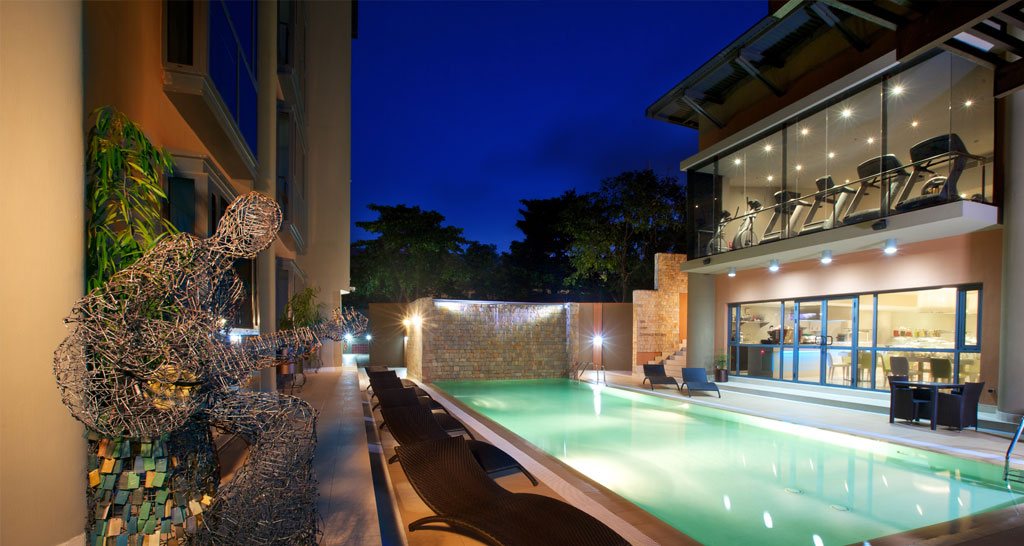 The Wheatbaker is a five-star hotel located in the heart of Ikoyi. Due to its location, it provides individuals with the opportunity to connect with people from different races of life. The Wheatbaker provides all the luxury guests would need to ensure they are well relaxed and entertained.
18. The George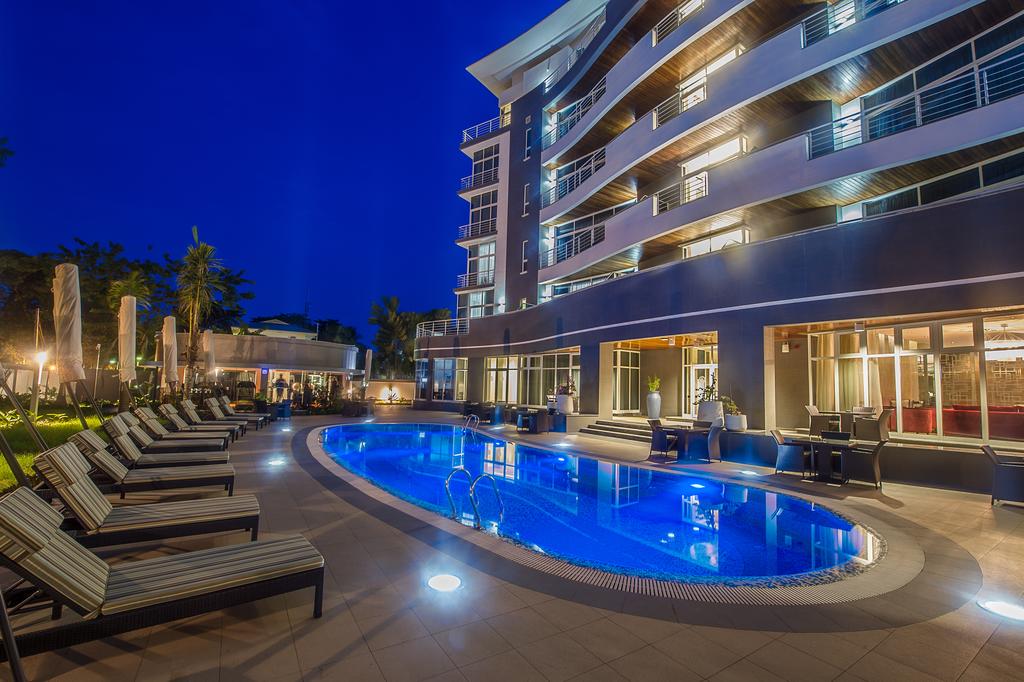 Located very close to Nike Art Gallery and Muri Okunola Park, The George Lagos is a hotel that ensures every guest is satisfied. The George Hotel provides guests with a place to store their luggage, safety deposit box in each room and a separate smoking area. The Hotel also has an on-site Da Vinci restaurant that tantalizes guest?s taste buds.
19. Westwood Hotel Ikoyi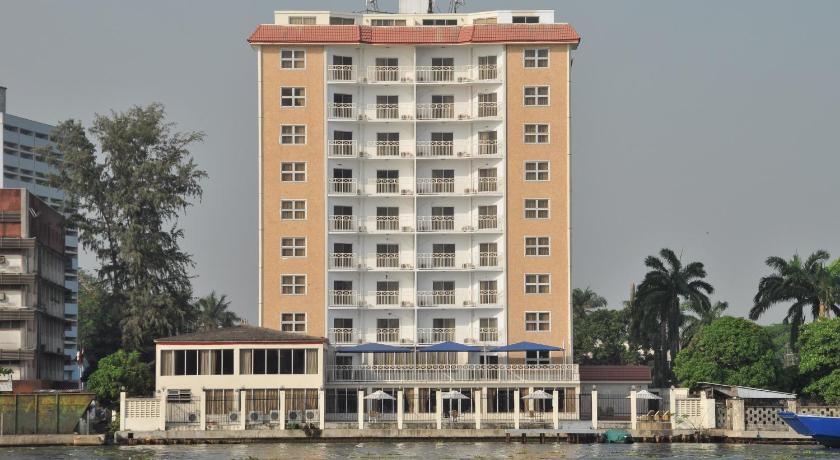 The Westwood Hotel is strategically positioned on the lagoon front at Ikoyi to give guests the best and most relaxing view. It comprises of 52 classic rooms which have a minibar, refrigerator, air-conditioner, work desk, a private balcony and cable services.
20. Pelican Hotel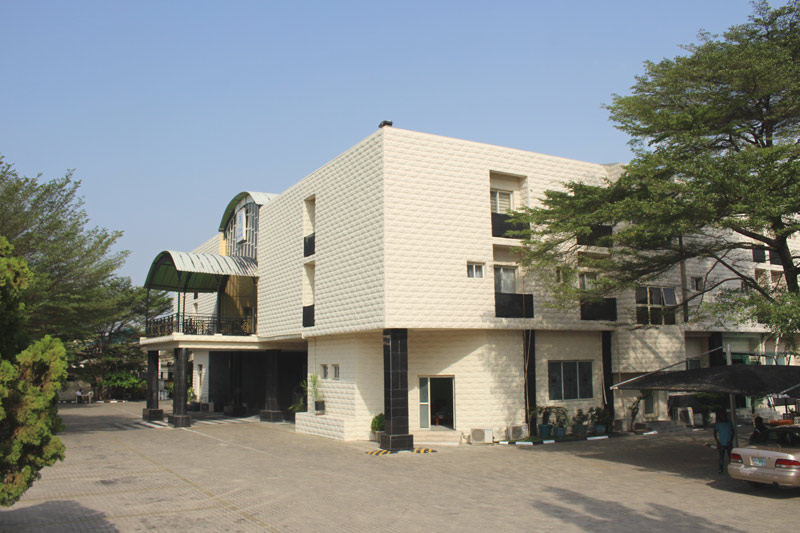 Pelican Hotel and resort is located at Lekki, a walkable distance to the Lekki Conservative Centre. The hotel has a conference/ meeting room that is fully equipped to cater for up to 7,000 people. They also provide free parking spaces, comfortable rooms and massive discounts.
There are several other luxury hotels in Lagos, a few of the others are:
Morning Side Suites
White Orchid Hotel
Shoregate Hotels
Protea Hotel Ikeja
BWC Hotel
The Moorhouse Gallery
Legend Hotel
L?eola Hotel
De-Santos Hotel
Reagent Luxury Suite