Visiting Uyo for the First Time? -Travel Guide to Uyo City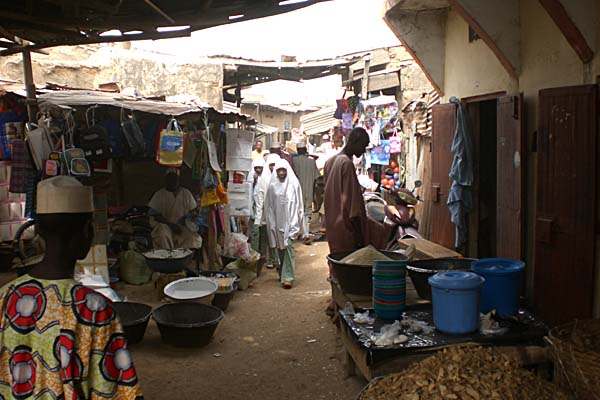 Uyo, the capital of Akwa Ibom State located in the coastal southern part of the country with a population of about 500,000. The city has a tropical climate. Rainfall is substantial most months of the year, and the short dry season has minimal effect. The city stays notably neat and hospitable to foreigners and its original inhabitants.?
How To Get To Uyo City
By Road
Access Uyo city via road or air. Reach the city by road through the A342 highway as well as Abak road, Nwaniba Road, Itu Road, Oron Road, Idoro road and Aka road. Road transportation is the most common means of getting into Uyo City, travellers can use their private vehicles or public transportation. Outside Uyo transport bus companies like ABC Transport and Young Shall Grow motors offer trips daily from major cities into Uyo City. Trips from neighbouring cities like Port Harcourt take about 3 while farther locations like Abuja and Lagos take 12 to 13 hours.
By Air
The Akwa Ibom International Airport serves direct flights to and from Uyo, the airport is located within a 25 minutes driving distance from Uyo City. Popular airlines like Dana Air, Arik Air and Air Peace and the indigenous airline knwn as Ibom Air operate direct flights from Lagos and Abuja.

Getting Around Uyo City
Uyo City lacks modern rail infrastructure as is common with most new post-colonial towns in Nigeria. Taxis, Buses, and Tricycles are the major means of transportation. Motorcycles are restricted to the city limits and tricycles are restricted from operating within a 10-kilometre radius of the city centre. The average cost of a commercial taxi is N1,200, and commercial buses cost an average of N150 per trip. Although motorcycles are one of the quickest means of transportation around town. It is advised that users make use of helmets, and ensure that the motorcycle rider is aware of their destination before embarking on the journey. Users are also advised not to patronize empty buses at night. Be very observant and make use of registered commercial vehicles only.

Things To Do In Uyo City
The City of Uyo boasts of several recreational areas and parks. Tourists will enjoy fun activities, relax and enjoy the hospitality that the city provides.
Free Things To Do In Uyo City
Always picture ready, from ocean view, mangrove forests, beautiful sandy beach resorts, and beautiful landscape. Tourists on a budget will find beautiful relaxation spots and memorable pictures to take.
Where To Shop In Uyo City
A very active commercial centre, markets in Uyo are the one-stop trade centre. However, markets here are selective based on the economic and agricultural viability of the area where the market is located. For instance, markets in coastal areas like Oron, Mbo, Itu, Ibeno, etc mostly sell sea products like fish, shrimps, and so on. While traders in other parts sell select farm products mostly cultivated in the respective areas.
?
Itam Market
Itam market is arguably the busiest market. It?s accessibility and location makes it a hotspot for food traders within Akwa Ibom state and other states across the country.
[caption id="" align="aligncenter" width="1014"]
Ibom Plaza[/caption]
Ibom Plaza
Spend the afternoon browsing the incredible deals at Ibom plaza during your fun-filled excursion to the city. Along the way, make a stop at the intriguing monument symbolizes the unity of the people of Akwa Ibom state and keep your eyes peeled for some famous local personalities. The Ibom Plaza also has an open theatre and a double-rolled water fountain within the Plaza. Aside from shopping , you get an opportunity to appreciate modern history. As the unique thing about Ibom Plaza is that it stands out as the first of its kind in the history of city modernization in Nigeria.

Places To Eat In Uyo City
The predominant meals include vegetable soups such as Edika Ikong, Ekpan and other seafood delicacies that is heavy on periwinkles and crayfish.
Popular places to eat include; Spring Garden, which serves a combination of African and Chinese delicacies, Aroma House, Akwa Ikpa Marina Club, Vista Restaurant, Kilimanjaro Restaurant, Crunchies Fast Food, Le Meridien Ibom Hotel & Golf Resort and Rising Sun Restaurant. As with most cities in Nigeria, there are numerous informal food spots (Bukkas) scattered across the city that serve mostly local cuisine.
Places Of Interest
https://hotels.ng/guides/10-top-places-to-visit-in-uyo/
Uyo, the renowned city in Akwa Ibom, is an activity packed destination filled with all sorts of activities for your thrills.
Enjoy Luxury at the Le Meridien Hotel and Golf Resort
The prestigious hotel features a standard 18-hole golf course with lush green lawns and a four star hotel with an outdoor pool and spa admist rich palm vegetation. An exotic spot to unwind and refresh.
Relax at the Ibeno Beach
The Ibeno beach is the longest beachfront in West Africa spanning 30 km. The beatiful scenery of clear waters an beautiful skies gives you a divine feeling making it a popuar tourist destination
?
Staying In Uyo City
[caption id="" align="aligncenter" width="724"]
Le Meridien Ibom Hotel[/caption]
The city has several hotel options for business and leisure travellers. The average nightly cost of budget hotels ranges from 5,000 Naira to 10,500 Naira. While more expensive options range from 10,000 to 25,000 Naira per night. Luxury hotels like the Le Meridien Ibom Hotel cost about 50,000 Naira for a night stay.?Le Meridien Ibom Hotel,?De-Castle Luxury Home,?Davok Suites.

People Who Like Uyo City Also Like
People who like Uyo City also like Calabar city. Due to the similarities in landscape, culture, cuisine and the hospitable nature of its people. Additionally, both cities do not have the usual overcrowded nature that is experienced in places like Lagos. Major tourist attractions in Calabar include; National Museum Calabar, Slave Museum, Cross River National Park, Kwa waterfalls, Mary Slessor?s House, Tinapa resort and Tortuga Island. Calabar has become very popular for its month-long street festival known as the Calabar Festival.