Travel Guide to Eket city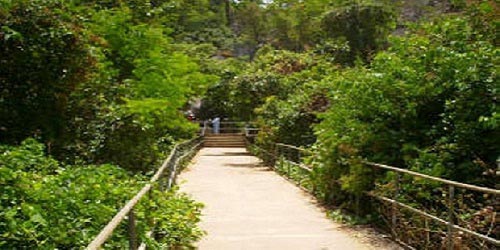 Eket City, located in Akwa Ibom is unarguably the second largest city in the state in addition to having an estimated population of over 200,000. The oil city comprises other smaller communities. The city is 30 minutes away from Uyo, the state's capital city. The city also has 2 major markets where household items, food items, and the likes are sold. These markets are also popular for fresh fish and crayfish. The markets are the Eket main market, and the Atabong market. There are other smaller markets in the other little communities.

Several cultural events are held yearly in Eket and one very popular one is the Ekpe Masquerade display where the masquerades parade the city asking passersby for money or food while these masquerades perform spiritual dances. Eket is a very bubbly city, little wonder why there are a lot of restaurants, bars, lounges, and hotels. The best time to visit Eket city are the months during the dry season where the rains are lesser.
How To Get To Eket
Being the second largest city in Akwa Ibom, and a producer of oil;
Eket usually welcome hosts of expatriates, and visitors generally. There are several transport options for travelers who intend to get to the city. Visitors come into the city through Uyo by flight or road.
By Flight
The functioning airport close to Eket city is the Akwa Ibom airport in Uyo. Driving from Uyo to Eket would take approximately 30 minutes owing to the fact that the road network is close to perfect. Non-stop flights from any part of Nigeria to the Akwa Ibom airport take less than 1 hour 30 minutes. Flight fares largely depend on the cabin option, date of booking and the season of the year.
By Road
Several transport companies have interstate buses that transport people to and from different locations in the country.
The other road travel options for getting into Eket, are taxis and personal vehicles. As one would expect, states in Nigeria have buses that transport their people to other parts of the country. Interstate buses usually have major parks that move travelers from state to state.
Major bus parks in Eket
AKTC - Akwa IbomTransport Company park Chisco transport park GIGM park Cross Country Transport
Getting Around in the City
Having motorable roads, visitors can move around the city without breaking a sweat. The basic transport options attainable in Eket are bikes, Keke Napeps, and Taxis. These are all available to everyone at different costs.
Bikes
There are bikes available all around the city, particularly at the parks. The bikes are usually available even as late as 11 pm. The bikes transport people even to the interior places in the city. It costs about 100 Naira for short distances and about 300 Naira for long distances. Fares increase when the rainy seasons come or when the bikes are used late at night. The bikes have umbrellas to ward off the rain and ensure a dry ride.
Keke Napeps
Keke napeps are also options for moving around the city. They are usually found close to the markets for people who want to transport their purchased items. The Keke seats three people behind and one person by the driver. The cost of using the Napep depends on the distance and it's usually about 150 Naira per trip.
Taxis
The taxis function more like commuter buses. They carry four passengers behind and two in front. They charge about 200 Naira per trip. The taxis can also be chartered, but they have a higher cost implication. These taxis have no particular colour. They are usually personal vehicles that just serve as taxis.
Free Things To Do In Eket City
One sure free thing to do in Eket is to visit the Ibeno Beach. There are no gate fees, all you need to do is walk in. The beach stretches to the left and right, and you can take a long thoughtful walk from one end to the other as the waves at your feet.
How To Spend 48 Hours in Eket City
Any visitor in Eket would surely have a story to tell afterward. There are several refreshing things to do, several splendid delicacies to try out and several interesting people to meet. The city has luxury hotels, restaurants and lounges that would leave you breathless. If you wish to spend 48 hours in the city, this would be a perfect guide for you.
Where To Shop In Eket City
Visitors in Eket who want to have a taste of the main market can go to any of the following:
Eket Main Market
The Eket main market is a large market in Eket. The market is open all through the week. Fresh food items, household items, and the likes are all available on sale. The market closes at 6 pm, but there are stores built just around the market wall that sell items until the late hours. Food items are relatively cheap, but the prices largely depend on the bargaining power of the buyer. Banks are close to the market in case people run out of cash.
Atabong Market
The Atabong market holds after every 7 days. The market is larger than the Eket market, and Items are cheaper. The items on sale are mostly fresh food items, clothes, shoes and other household items. The market is usually open until late hours, and the area is usually very congested. Barrow pushers are always available to assist you in moving from shop to shop as you purchase items. They charge between 50 and 200 Naira for this service.
Ibeno Market
The Ibeno market is just about 20 minutes away from Eket. The market is primarily known for selling fresh crayfish, prawns, and other fish species in bulk. Also on sale are fresh fruits and fresh periwinkles. These items are usually cheap. It costs about 200 Naira to go to the Ibeno market from Eket. The market opens very early in the morning and closes in the afternoon. In fact, the best time to go the market is in the morning, as early as 6 am.
Places to Eat in the City
Akwa Ibom is known for its awesome delicacies. The people of Eket love vegetables, and so many at times major dishes are soups prepared with one major vegetable or the other. Popular dishes in Eket include Edikang Ikong soup, Afang soup, Editan soup, Otong Afere Atike, and White soup. These soups are usually taken with fufu, gari or pounded yam. Also popularly sold in the city is the roast chicken, boiled plantain, and sauce instead of suya. This delicacy is usually available at night. The people of Akwa Ibom love to drink palm wine. It is also normal to see clusters of men drinking locally made alcohol.
Some Top Restaurants to try in Eket city
Mellow Foods
It is located at number 8, Clinic road, off Grace Bill. They serve the popular native soups and they also serve rice, pastries, and chilled drinks.
Bush bar
It is located on Marina road. The bush bar has the popular Isi-Ewu on sale, pepper soup, and the likes. They also take personal orders to prepare any soup of your choice. They also sell chilled drinks (alcoholic and non-alcoholic).
Madelyn Restaurant
It is located on Marina road. They serve pastries and chilled drinks. They have an amazing section of drinks - alcoholic and non-alcoholic. The environment is very beautiful and calm.
Big daddy
It is located on Eket-0Oron road. They have the best bread in Eket, and they sell popcorn and Ice-cream too.
Places Of Interest
It is quite easy to have fun and to be fully engaged while in Eket, the city has a myriad of bars, lounges, hotels and a number of other notable places of interest. Visitors in Eket also have the opportunity to visit places of interest that are outside the city because of its close proximity to these cities.
Some of these places include:
The Ibeno Beach, an extension of the Atlantic ocean is usually topping the list of places to visit in Eket. The beach is located in Ibeno, a community 20 minutes away from Eket. The beach is usually very well visited especially during festive seasons. Visitors here can engage in horse-riding, and can even swim at the shore of the beach. On the bank of the beach, there are bars and suya stands where visitors can chill.
Ibom Tropicana:
Ibom Tropicana is a massive complex in Uyo that features a cinema, several restaurants, an ultra-modern convention centre and a 5-star hotel. There is also an opening for a huge shopping mall which is yet to be functional. Ibom centerana is a 30 minute's drive from Eket. The complex has all sorts of facilities to entertain visitors round the year, and the cinema is known for showing the latest movies. It cost 1000 naira for one person to see a movie at the cinema. It is however subsidised for children and school students.
Staying in Eket City
Eket city is large enough to accommodate visitors ranging from those on official assignments to vacationers and budget travellers. Accommodation options are not hard to spot out, and even the cheapest ones offer good services.
Some top hotels in the city centre include:
Villa Marina Hotel
- 11,500 naira per night
- 10,000 naira per night
- 10,000 naira per night
- 10,000 naira per night
- 9,200 naira per night
Some cheap hotel options:
- 2,000 per night
- 1,500 per night
- 1,500 per night
- 1,000 per night

People who liked this also like?
Uyo City is one of the most rapidly growing cities in the country. It has witnessed some infrastructural growth in the past nine years. It also has an intensive road network comprising of roads named after prominent Nigerians. Uyo city is an activity-packed destination featuring culture, outdoor activities, fine museums, attractions and miles of beaches.
Ikot Ekpene fondly referred to as the Raffia City, is a city in Akwa Ibom State. Ikot Ekpene is one sure location for tourists, traders, and business enthusiasts. The city promises fun, life, seriousness, and purpose, all in one.
Uyo City is an activity-packed destination featuring culture, outdoor activities, fine museums, attractions and miles of beaches, Uyo presents a picture of enchanting coastal, mangrove forest and other interesting places one can visit. Whether you?re an adventure seeker, movie lover, golfer, foodie, shopaholic, e.t.c. You will find there are so many things to do while visiting.