Port Harcourt: 10 Things You'll Notice Once There
Port Harcourt the capital city of Rivers State, as well as the largest city in Rivers State, was founded by Lord Fredrick Lugard in 1912. As a Port for the exportation of coal to Enugu. Called the Garden City, It is regarded as the 3rd most developed city in Nigeria, after Lagos and Abuja. It is also the oil hub of Nigeria. Port Harcourt lies along the Bonny River and is located in the Niger Delta. Once you get to Port Harcourt, there are a few things that will stand out to you. Just in case you are worried you and don't know what to expect? Here's a list to help you with all the unexpected surprises.

1. Port Harcourt is a City of Big Things
Port Harcourt is highly populated, as it is the only major city in the state. From an area of 15.54 km2 in 1914, Port Harcourt was expanded to cover an area of 360 km2 in the 1980s. As at 2016, it had an estimated population of 1,865,000 inhabitants from 1,382,592 as of 2006, with a land mass of 369km2. Port Harcourt is a major industrial center, as it has a large number of multinational firms as well as other industrial concerns, particularly business related to the petroleum industry. There are also a good number of notable markets in Port Harcourt like Oil Mill Market, Rumuokoro Market, Navy Market, koku Spare Parts Market, Garri Market etc. Port Harcourt also boast of eye-catching tourist centers such as Port Harcourt Zoo, Tourist Beach, Isaac Boro Park, Garden City Amusement Park, Port Harcourt pleasure Park, and Cultural Centre.
2. Port Harcourt is a Food Metropolis
There are several food options available, both local and intercontinental. One interesting food popularly eaten by the inhabitants of the city is Bole (Roasted Plantain) and Roasted Fish. If you happen to travel to Port Harcourt, you definitely do not want to miss this awesome lip-smacking combination. Also, Ugwa, Nkwobi, and Abacha (also known as African Salad) are other local delicacies you don?t want to miss. In the event that the local dishes are not your preference, visit places like Bole King, Kilimanjaro Restaurant, Jenivik, Genesis Pizza, Domino Pizza, Spice Route, Kode 9, Asia Town, and Cubana Lounge, to get delicately prepared intercontinental dishes.
3. Prepare for all the Festivals and Celebrations
In a bid to preserve and depict culture, the people of Port Harcourt engage in different festivals. Some of the festivals are:
ION International Film Festival: It holds every December, and is aimed at promoting independent films, music videos, animation, documentaries and movie trailers. The festival runs for 4 days. It is usually a blast.
Port Harcourt Int?l Food Festival: The festival is geared towards celebrating and promoting different food cultures. Part of the activities for this festival is the Bole food fair, where different dishes ranging from Bole to continental dishes would be available for an eating contest.
The Port Harcourt Book Festival (Garden City Festival) is a festival that holds in the month of September. This festival takes place to celebrate literature and arts, heighten literacy awareness in the city, and boost tourism in Port Harcourt.
Music Festival: This festival is part of the activities that make the annual CARNIRIV (Rivers State Carnival). Its aim is to give indigenous upcoming artists and entertainers a platform to showcase their talents.
Nwaotam Festival: This festival is celebrated annually, on the 25th of December. The purpose of the festival is to usher in the new year and ward off the evils of the passing year. It is believed that this festival helps to ensure that the new year brings good things.
4. How Can I Get To Port Harcourt?
Being a very popular city in Nigeria, Port Harcourt experiences a consistent influx of visitors all year round. There are various travel options that visitors traveling to Port Harcourt from any part of Nigeria can take. Visitors can take
flights
to Port Harcourt, use the roads networks or just take the train.
Flights To Port Harcourt City
Port Harcourt has a local and an international airport, and it hosts several airlines coming from the several other airports within and outside the country. Airlines such as Air Peace, Arik Air, Dana Air, Medview, Ethiopian Airlines, Aero Contractors, Air France and Lufthansa, fly to and from Port Harcourt?s airport. The cost depends on the region of the country one is flying from, the time of booking and the period of the year.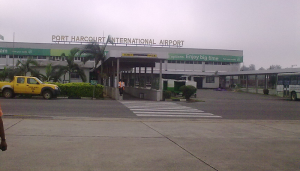 Road Trips To The City
Going to Port Harcourt by road is still the most widely used option, and it is still way cheaper than taking flights. Several road transport companies provide travel services from various locations around the country to Port Harcourt. Some popular and widely patronized travel companies include:
Ifesinachi Transport
GUO Transport The cost definitely depends on the region of the country one is traveling from. Average cost to travel from the Eastern Region of Nigeria to Port Harcourt is NGN 2,800. The average cost of traveling to Port Harcourt from the Western Region of Nigeria is NGN 7,000. The average cost of traveling to Port Harcourt from the Northern Region of Nigeria is NGN 6,500.
5. Getting Around the Port Harcourt Way
Moving around in Port Harcourt is not much of a problem, as there are several cost-effective transport options available. These include commuter buses, taxis, and tricycles (Keke). Port Harcourt is a highly populated city, and so there are tendencies for thefts and the likes to occur. It is however important for visitors to take note of the following;
Avoid late night trips, especially when alone.
Stay in a good and properly secured Port Harcourt hotel.
Ask questions to sane people in the event of any difficulties.
Depart gatherings when strange behaviors are noticed.
6. Things To Do In Port Harcourt
Wondering how people spend their leisure time in Port Harcourt? Here are the 6 most popular leisure activities of Port Harcourt locals
Take a trip to the Port Harcourt Tourist Beach: Apart from the little token paid if you need to park your car, every other thing is free. It?s free to watch the wind blow the waves, watch the sunset, sit and meditate as well as enjoy the cool breeze and the feel of the beach sand beneath your feet.
Taste Bole King?s locally prepared, mouth-watering Bole and roast fish, and live forever.
Visit the Port Harcourt Cultural Center, and see a play.
Visit the Garden City Zoo, and take cool pictures.
If you are a sporty person, then pay a visit to the PH Club Golf House. It would be beyond recreational for you.
If you are a night crawler who loves to dance and wine, then a visit to places like D2D Night Club, Blinx lounge, Ediz place, Dan Esther, and The Hub, Casablanca or D Office Karaoke Bar, would make your night a memorable one
7. What and Where To Shop In Port Harcourt
The places to buy things in Port Harcourt city differ according to what is to be purchased. There is a load of items that could be purchased. These items range from everyday items to gadgets. Below is a breakdown of items and where they can be purchased.
Provisions and Everyday Items
For visitors who are looking out for a huge mall where items are properly sectioned, then the Port Harcourt city mall (SPAR) is the best place. The mall has several divisions, and they sell provisions, clothes, drinks, food, clothes etc. The mall also has a film house where visitors can see cinema movies.
Clothes and Accessories?
Beautiful Clothes and clothing accessories could be purchased places stores like Fayples Nigeria, OUCH Port Harcourt, Mr Price (MRP), Johnson Brown Fashion world and Chimli Boutique. Each of the listed shops sells good clothes and accessories. At OUCH, visitors can buy Men?s shirt, Italian shoes, suits, bow ties, and blazers. Fayples- Tops, dresses, skirts, Footwears, Tees and jeans for men, women, and children can be bought here. REVAMP- Ankara clothes and accessories.
Gadgets and Gadgets Repairs
Gadget purchase is usually an issue of concern for gadget lovers because there are a lot of fake phone stores all around. However, in Port Harcourt, the perfect place to buy gadgets would be Garrison Tech Cluster. As the name implies, there is a cluster of gadget stores and there are also reliable technicians readily available to handle repairs. The repairs range from hardware and software problems on mobile phones ? including Androids, iPhones, and BlackBerrys, as well as laptops, Tablets and computer accessories.
Cheap Items In The Local Stores
For Visitors interested in going to a local market where items are cheap, and where almost everything is sold, visit one of the markets like Mile 1 Market and Oil Mill Market. The Mile 1 Market also fondly called the umbrella market, is an open-air market where household items, new clothes, second-hand clothes (Okirika) and foodstuff are sold. Mile One Market is located behind the main motor park, Mile 1 Diobu, Port Harcourt. The Oil Mill Market is a mid-week market that sells house old items too, it is also a substitute for Mile 1 market. The market holds every Wednesday. Visitors can also visit Aba Expressway Craft Centre, located at Guru Plaza, 97 Aba Road, Port Harcourt. It caters to the needs of both expatriates and well-to-do locals, with its wide range of imported goods. Other items which are sold there are furniture, electrical goods, computers, gift items, cosmetics, wine etc.
8. Where To Eat In?Port Harcourt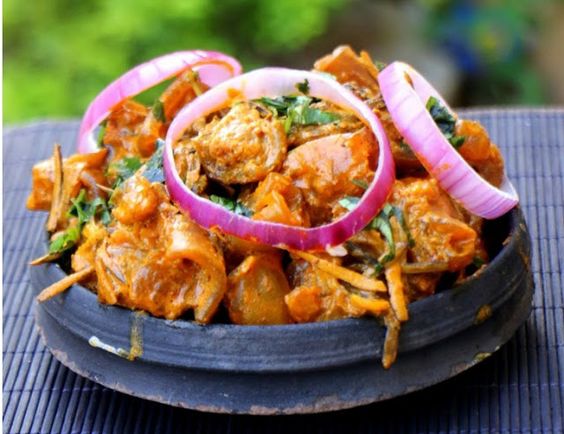 In PH City, NGN 500 would suffice to get a good meal. However, more sumptuous meals and choice wines would definitely cost more. As more money is equivalent to more value, visitors should consider the depths of their pockets before settling for where to get food. The good news is that, in PH city, there is a myriad of options to pick from when it comes to food. There are several fast foods, local restaurants, and eateries where appetizing and yet affordable meals are sold. They include:
The Promise
You can find this restaurant on both Rumuola road and Trans-Amadi. They sell confectionery food ( cakes, doughnuts, meat pie, burger etc), local delicacies (Okazi soup, Bitter leaf soup, Edika soup with Semovita, pounded yam, Garri etc;) and drinks
Chicken Republic?
This franchise restaurant also offers interesting delicacies, and definitely one of the best in the city but one particular menu item you don?t want to miss out on is their grilled chicken.
Bole King?
They make amazingly tasty roasted plantain stuffed with fish or chicken, in addition to being garnished with vegetables and spiced with pepper. The whole package is a delight. They also provide delivery services, which affords you the opportunity to enjoy their delicacy wherever you are in PH city.
Kilimanjaro
They offer Nigerian dishes such as Amala, soups, pounded yam, rice and stew etc and their prices are affordable. The restaurant is modern, clean and popular among office workers and students. It is located at
Aba Expressway (opposite GRA Junction), Port Harcourt.
Other fast food options would be Tantalizers, Sammies Fast Food, Just Relish, Mr Biggs, Jenivik, Veroz, Sweet Recipe Fast Food. For one person, the approximate cost of food in any of the above-mentioned restaurants is NGN2, 500. For visitors intending to eat international cuisines, there are also classy restaurants. Some of the restaurants include:
Ororo
Located at GRA Phase 2. They serve Asian, inter-continental, Nigerian delicacies, and steak. For one person, the approximate cost of food here is NGN10, 000.
The Work Chinese Restaurant?
Located at GRA Phase 3. Wok Chinese Restaurant serves cold appetizers which include Chinese noodle salad, shrimp in garlic sauce, braised cold chicken and cold beef with Ginger and spring onions. A few of their hot appetizers are vegetable spring rolls, chicken spring rolls, butterfly prawns, shrimp on toast and steamed chicken dumplings. They serve soups like sweet corn chicken soup and seafood soup. For one person, the approximate cost of food here is NGN8, 000.
Restaurant Hotel Residential
Situated at GRA Phase 2. They serve Asian and Chinese cuisines. For one person, the approximate cost of food here is NGN5, 000.
Blue Elephant
Located at GRA Phase2. They serve Egyptian, Inter-continental, and Lebanese foods. For one person, the approximate cost of food here is NGN7, 000.
Baraka
Situated at GRA Phase2. They serve Indian and Nigerian foods, and they also serve Barbecue, Ice Cream, and steak. For one person, the approximate cost of food here is NGN5, 000. Other options for exquisite, sumptuous cuisines are Eastern Gardens Chinese Restaurant, Spice Route, Tilapia & Tinz, The Red Coral, Elkan Terrace, Asia Town, and Genesis sky bar.
9. Tourist Attractions In Port Harcourt City?
Port Harcourt has a peculiar history and hence, there are a lot of interesting places that visitors would absolutely love. Below is a list of important places to visit in Port Harcourt.
Port Harcourt Zoo
The state-owned zoo opened to tourists on October 1, 1975, Remained a hot spot for sightseeing. Visitors pay a gate fee of 200 Naira. Animals at the zoo include Chimpanzee, Crocodile, Peacock, Donkeys, Horses, Deer, Turtle, Duck, Ostriches, Lions and Monkeys.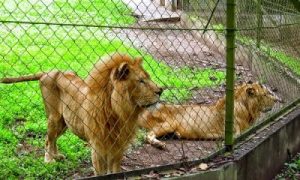 Port Harcourt Tourist Beach
Sandy area located along Kolabi creek east of the old township. It has a bush bar restaurant which offers palm wine, local dishes and entertainment. There are several ways to catch fun at the tourist beach, which include taking a walk through the hiking trails, taking a ride on a boat, playing in the cool water of the beach, listening to beautifully composed highlife and modern music etc.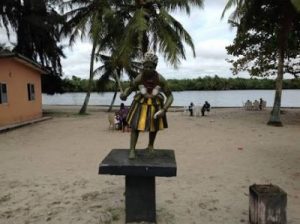 Isaac Boro Park
It is a public park where visitors can go to relax. It has trees, and properly nurtured gardens. Known as a place for live music and other forms of entertainment. Other places of interest in Port Harcourt include the Port Harcourt pleasure Park, River State Museum, Bonny Island., Rivers State University of Science and Technology, University of Port Harcourt, Rivers State College of Arts and Science, Ignatius Ajuru University, Rivers State College of Health Science and Technology.
10. Staying In Port Harcourt City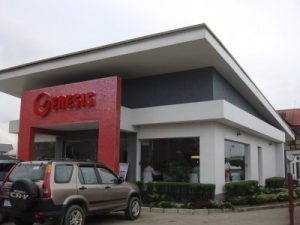 Several accommodation options are available for visitors in Port Harcourt city. Visitors need to stay in hotels that are conducive as well as have facilities that support their stay. Business travelers need hotels near Port Harcourt international airport, near Port Harcourt city?s hub and conference halls. A good number of reputable, highly rated hotels are situated near the international airport and they include
Hotel Presidential

,
Le Meridien Ogeyi Place
,
Genesis
Hotels

,
Echelon Heights
,
Juanita Hotels etc

.
In the event that you are on vacation with your family, you definitely need hotels near beaches and other resorts. Hotels that fall under this category include
Somitel Hotels & Resorts
,
Southern Star Hote

l

,?
,
Sparklyn Hotel
,?
The Elkan TerracePaloma Hotels
etc. Are you looking to stay in a budget hotel in Port Harcourt? Is your target comfort as well as affordability? Then you might want to visit any of the following:
?
?
Hotel De Marpat
,
Chenice Garden
,
Rasa Hotel Base 1
During festive seasons and on weekend, hotels get booked up, so it is advisable to book for hotels ahead.

People Who Like Port Harcourt Also like:
This is unarguably the commercial hub of Nigeria and is known for its active nightlife. When it comes to hotels, restaurants or fun places to visit, there are myriad of choices, that Lagos offers visitors. From clubs to galleries, to shopping malls, e.t.c.; You are sure to find them in Lagos.
Chinese restaurants in Port Harcourt??? Yes.. there are. Are you looking for a great restaurant that offers intercontinental delicacies in Port Harcourt? Do you have a craving for Chinese dishes? Look no further.