Owerri: 9 Things You Should Know to Enjoy Your Stay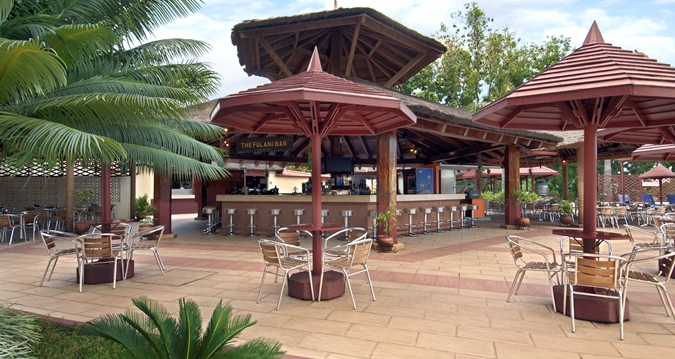 Owerri, the capital city of Imo State, is located in the South-Eastern part of Nigeria. It is a central part of what makes what is referred to as "Igboland". Owerri had a population of about 715,800 people in the year 2016, up from about 400, 000 as recorded in the 2006 census. Owerri sits on a land mass of about 100 square kilometers. On the east of Owerri is Otamiri River and to the south of Owerri is Nworie. As is common with the Igbos, Christianity is the major religion in the city, albeit there are also a good number of traditional worshipers. Owerri can be said to have a tropical wet climate. The city experiences a long rainy season, which lasts between March and October, with a break in August. Owerri does not get too hot during dry seasons. Farmers in the region produce yams, cassava, corn, rubber and palm products. It also has its own share of crude oil and natural gas reserves, in fact, a large percentage of its internally generated revenue comes from crude oil. 1. How To Get To Owerri Travelers visiting the city can travel to Owerri by road or air. Owerri is accessible from Lagos by road through the Shagamu-Benin Expressway, Asaba-Benin Expressway, Enugu-Onitsha Expressway and the Onitsha-Owerri Expressway, which all link up. From Port Harcourt by Road, Owerri can be reached through the Port Harcourt-Aba Expressway. The city has direct road networks to Port Harcourt, Aba, and Onitsha. However, Owerri can be accessed by road from any part of Nigeria. The major airport in Owerri is the Sam Mbakwe Airport, which is about 23 kilometers, south of the city. The places from Owerri that Airlines connect to daily are Lagos, Abuja and Port Harcourt. These airlines include Aero-contractors, Air Nigeria, Arik Air and Chachangi Airlines offer. Some major roads within the city are Douglas Road,

2. Getting Around Owerri
Motorcycles and Tricycles are very common in Owerri and most of the movement around the city is done by either of them. Cabs and Taxis are also available to take passengers to major points in the city.
3. Things To Do In Owerri
There are several fun things to do in Owerri, for lovers of Art and Culture paying a visit to the National Museum and the Mbari Cultural & Art Centre won't be a bad idea ?To take coast on the lake and play a game of golf, visit the Oguta Lake. You should also visit the Asumpta Catholic Cathedral, located in Asumpta. It would afford you the opportunity of seeing the skillful aesthetics of the biggest Catholic Church in West Africa. Your visit would not be complete if you do not go the Zoo. The Nekede Zoo allows you see animals like Lions, Chimpanzees, Crocodiles. Paying a visit to Ibari Ogwa would provide with a lot of fun, with the sound of local music and locally prepared goat meat pepper soup. Also, for those who love shawarma, do pay a visit to Channel O to get a delicately prepared shawarma. You can thank me later.
4. How To Spend 48 hours in Owerri
Day 1
Morning:
It?s a new day in Owerri and you have a long day ahead of you. Your first responsibility is to find you something to eat; Visit restaurants like Crunchies that offer intercontinental dishes and Hungry Man Restaurant for tastefully prepared local dishes. There are several places you can visit in Owerri like Oguta Lake. Several visitors and tourists have gone to the Oguta Lake, as visitors are allowed to navigate the lake as well as play a game of golf on the lake. You should also do yourself the favor of taking your camera along, as the pictures would help preserve the memories of this adventure.
Afternoon:
In the event that you are with your children, you should visit the Amusement Park, Owerri, in order to get unending fun. After having a sumptuous meal at one of the restaurants in Owerri, visit the Ada Palm Plantation complex, in order to have a view of the biggest and most valuable oil plantation in West Africa.
Evening:
After all exploration of the beautiful city of Owerri, visiting Ibari Ogwa is a good way to end your day. The taste of their pepper soup and Isi-Ewu, coupled with the local music, is sure going to give a relaxing feeling. After such a busy day, finding a good accommodation is vital. Thus, Owerri offers visitors the opportunity to choose from a wide range of hotels, which include;
Oguta Lake Motel & Golf Resort
, Kelvic
Suites Ltd
,
East Gate Hotel
.
Day 2
Morning:
After breakfast, pay a visit to the Asumpta Cathedral, in order to see what the biggest Catholic Church in Africa looks like. The Nekede Zoo is the only recognized wildlife site in Owerri its asset of animals; like Lions, Pythons, Monkey, Ostrich, Crocodile etc. You sure to have a swell time at the zoo. Remember to always have your camera with you for those out-of-the moments that will always be with you forever.
Afternoon:
For lovers of Art, Culture, and History you should visit both the National Museum and the Mbari Cultural & Art Centre, Owerri. These places are sure to bring you closer to history. After taking your lunch, a visit to the Dan Anyiam stadium would also be a good way to bring an extra tinge of fun into your day.
Evening:
The Owerri Mall is a good place to visit in the evening, as you can decide to get into the cinemas to see a movie. Or better still you can ingurgitate the business vim of Owerri mall businesses. You should round up your great trip with a visit to the bar. Bars like Cubana and California would put an icing on the cake of your visit.

5. Places Of Interest In Owerri
[caption id="attachment_4736" align="aligncenter" width="857"]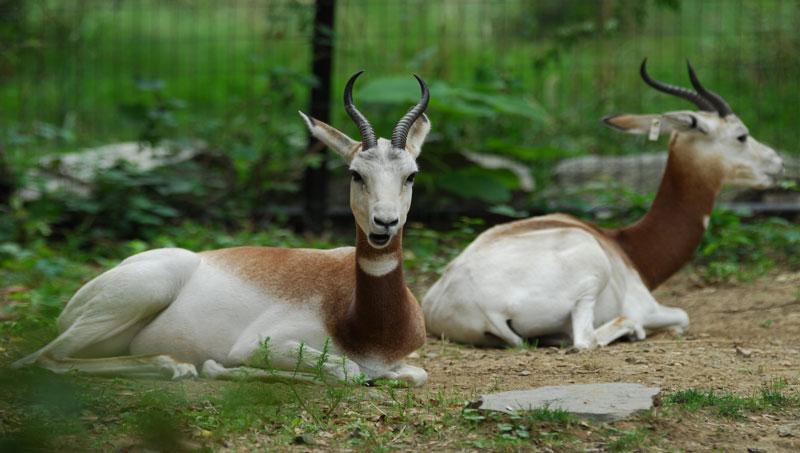 Nkede ?Zoo[/caption]
Nkede Zoo
It is located at old Nekede, Owerri West Local Government. The zoo has a natural appeal which holds visitors spellbound and It is regarded as the hotspot for tourists who love wildlife. The Zoo houses different animals which include Lions, Pythons, Monkey, Ostrich, Crocodile, Cattle Egret, Gorillas, Chimpanzees and different bird. [caption id="attachment_4740" align="aligncenter" width="813"]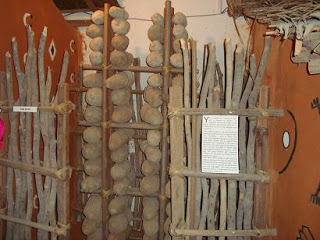 National Museum[/caption]
National Museum Owerri
It was established in 1988. Its collection of artifacts depicts the way the early settlers in Owerri lived. It also contains some relics of the civil war. [caption id="attachment_4738" align="aligncenter" width="941"]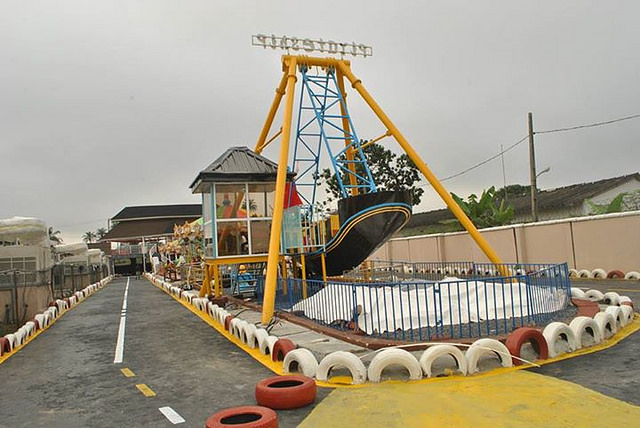 Amusement Park[/caption]
Amusement Park
It is a place of leisure for both family and friends. Visitors to the Owerri are sure to have a swell time, as the park provides avenues for unending fun. Its main aim was to have a place where families and visitors can relax and enjoy themselves. [caption id="attachment_4739" align="aligncenter" width="1000"]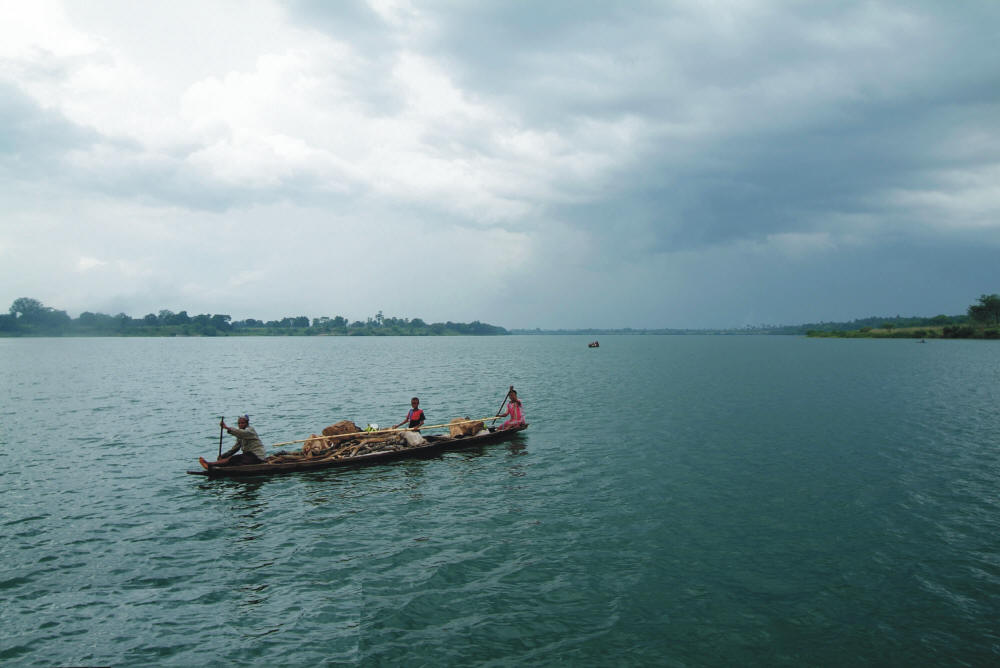 Oguta Lake[/caption]
Oguta Lake, Oguta
Oguta Lake, which is very valuable to the people of Oguta, Nkwesi and Awo, is the largest natural lake in Imo State. Over time, several visitors, and tourists have gone to the Oguta Lake, as visitors are allowed to navigate the lake as well as play a game of golf on the lake. It's different from other lakes in that, it is not salty and contains no dangerous animals. Thus, it's safe for swimming. It was used as a port to evacuate palm products during the colonial years as well as a marine base for the Biafran Navy during the civil war.
Asumpta Cathedral
Sitting at the center of Owerri, with its attractive and illustrious Italian design, this cathedral is regarded as the biggest Catholic Church in West Africa. This church was built in 1948 to serve as a place of worship for Catholic people. It is regarded as the seat of the Roman Catholic Archdiocese. Thus, it?s a beautiful sight to see.

Sitting at the center of Owerri, with its attractive and illustrious Italian design, this cathedral is regarded as the biggest Catholic Church in West Africa. This church was built in 1948 to serve as a place of worship for Catholic people. It is regarded as the seat of the Roman Catholic Archdiocese. Thus, it?s a beautiful sight to see.
Mbari Cultural & Art Centre
It is centrally located at Owerri. It is being housed by the Imo State Council for Arts and Culture. It is a good place to visit, especially for lovers of Art and culture. Mbari Cultural and Art Centre has monumental arts which depict peace, prosperity and social life in Igbo land.
Dan Anyiam Stadium
It is a multipurpose stadium located in Owerri. It was named after Daniel Anyiam, vice-captain of the first national football team. The stadium has a capacity of 10,000 people. It is open to tourists and visitors.
Ada Palm Plantation Complex
Ada palm is the biggest and most viable oil palm plantation in West Africa. The palm plantation sits on about 4,310 hectares of land, has a housing estate and was one of the nation?s major sources of foreign exchange before the discovery of petroleum.?

6. Where To Eat In Owerri
Owerri people have a rich traditional cuisine that serves an assortment of soups and dishes. Among these are Oha Soup, Banga soup, Ofe Owerre, Ofe Nsala, Ofe Ugba, Okazi, Nchara and many others. However, it also has restaurants which sell intercontinental dishes.
Jevinik Restaurant and Bar
This is a top restaurant that offers a variety of Igbo dishes like Oha soup, Nsala soup, Ukwa, Egusi and bitter leaf soup as well as fresh fish pepper soup. It also offers continental dishes with delicious flavors and fresh ingredients. It is located at M.C.C Road, Owerri. Their opening hours are between 9:00 am and 10:30 pm
Hungry Man Restaurant
They serve local delicacies that are not just healthy and appealing but also satisfying to the stomach. They have a well-organized kitchen and a team of staff. It is located at Musa Yar?Adua Way, New Owerri, Owerri. Opening time is 9: 00 am and closing time is 10:00 pm.
Channel O
If for any reason at all this name reminds you of a T.V station. You are not alone. it's a downtown shawarma spot that happens to make impressive Shawarma. Known as one of the oldest and most popular spots in the city, it is usually associated with delicately prepared shawarma. Channel O?s shawarma defines shawarma as its best. If you are caught right now in thoughts of what this might taste like, your trip to Owerri will very much be met well because with joints like this all over the Igbo city you can't go wrong. ?Talking about prices the Chicken shawarma goes for NGN700, while beef shawarma goes for a moderate NGN600.
Crunchies
Crunchies is one of the top fast food eateries that offer good quality food such as pies, burgers, scotch eggs, sausage rolls, Jollof, fried rice fried and grilled chicken as well as sticky ice cream.
Ibari Ogwa
This is a popular drink joint where the locals enjoy themselves with a live band and cold beers, wines, soft drinks and the usual roster of snacks ? Isi-Ewu, fish pepper soup, and nkwobi, the popular south-eastern specialty usually made from cow tail. It is located at Emma Ugorji Street, New Owerri, Owerri. Opening hours are between 11:00 am and 11:30 pm.
7. Where to Stay In Owerri
[caption id="attachment_4748" align="aligncenter" width="869"]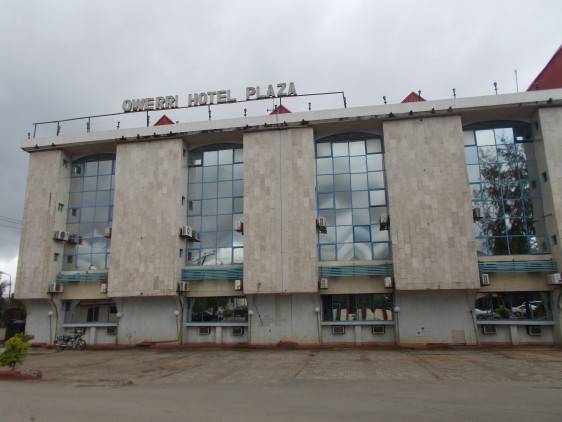 Owerri Plaza[/caption]
Located in Owerri, the hotel is matter-of-factly a 30mins drive from Sam Mbakwe Airport. It offers well-equipped ensuite rooms, tastefully decorated rooms, events/conference hall, lounge, pool bars and restaurants. It is located at Plot 80 Port-Harcourt Road, New Owerri Capital Territory. [caption id="attachment_4746" align="aligncenter" width="765"]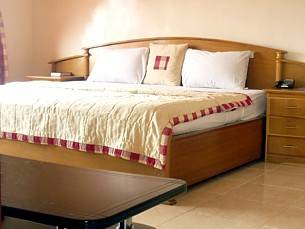 Newcastle Hotel[/caption]
Whether you are on business trip or a relaxing vacation, this hotel holds a promise of personalized service down to the smallest details. All rooms have individual air-conditioning systems, cable TV, refrigerator etc. It is located at Plot 14, Area A, New Owerri Off Owerri-Port Harcourt Express Way, Owerri. [caption id="attachment_4741" align="aligncenter" width="772"]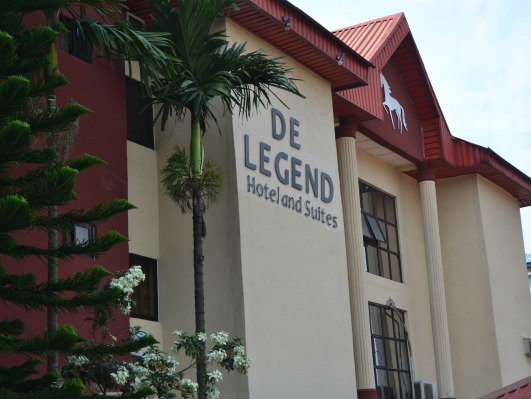 De Legend and Suite[/caption]
The hotel offers luxury and exquisite rooms furnished to taste with air-conditioning, cable TV, outdoor & indoor pool, sauna/spa, gym, non-smoking rooms, conducive relaxation, bar, and restaurant has a live band and a barbecue stands as extra facilities. It was located at Plot 5044, New Owerri behind Imo State Assembly, Owerri. [caption id="attachment_4742" align="aligncenter" width="850"]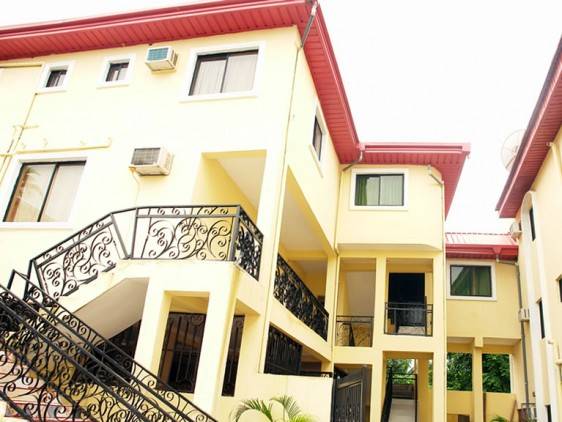 East Gate Hotels[/caption]
Located on the exclusive Ugworji Layout and surrounded by beautiful gardens and magnificent landscaping, the hotel is spread over two buildings and offers spectacular views of the city. It is located at Pot C/11 Ugwu-Orji Layout, Owerri.
8. Nightlife In Owerri
Owerri has a very vibrant nightlife. If you are touring Eastern Nigeria, visiting Owerri comes highly recommended. People come into the city from neighboring out-of-state towns of Aba, Awka, Enugu and Port Harcourt to live and experience the party lifestyle of the city at Night. Bars and restaurants like Cubana Lounge& Bar, California Spot, Choppers, Bongo Centre, Kilimanjaro and Orange Room are cool places to spend the night in the city.
9. Where To Shop In The City
Owerri has different kinds of market, ranging from shopping malls to general open markets, where visitors can buy goods at a cheap price. Markets that visitors and tourists can patronize in Owerri include:
House of Freeda:
It is a shopping mall with international brands like UL clothing, Laura Spa, and Salon, Ryan & Rusell, Peek-a-boo, etc. It is located at MCC road, opp. Graceland medical center. It?s a great place for anyone who wants to get high-end clothes and do some skin treatment.
Priceless Stores:
This supermarket is great for anyone hoping to get things like electronics, wines, baby wears, food items, jewelry, shoes, bags etc. The price here is moderate. This market affords you the opportunity of buying quality things at a cheap price. It is located at plot 12b, youth center layout, Concord hotel, Boulevard.
Ben Galaxy Boutique:
It deals in the sale of clothes and clothing items as well as accessories. It is located at Oyima Street, Douglas Road.
Owerri Mall:
It is a great hang out spot that affords visitors the opportunity to see a movie, grab a burger at the food court as well as shop for anything and everything at affordable prices.
Ekeukwu Market:
This is the main market in the city. It caters to the food needs of its people. You can get food stuff at a very cheap price in this market, albeit there are plans to relocate the market to a place in Owerri called Egbeada.

Conclusion
The city offers a good mix of business and pleasure, as it is also a place to network, make new connections and forge new business partnerships. Thus, paying a visit to Owerri should take a spot on your calendar, as you will be glad you did. Now you?ve heard, but I must let you know better experienced than being heard. Just by the way, while you are admiring the city, you may be distracted by the number of beautiful girls that may pass by you.
People Who Like Owerri Also Like:
Abuja
Abuja is rightly referred to as the ?jump-off city? to tour Nigeria. It is the capital city of Nigeria and it's without a doubt, a very beautiful place to visit. Visitors have a plethora of choices when it comes to restaurants and hotels. It also has several tourist centers like Jabi Lake, Aso Rock, Millennium Park, Usman Dam, Guara Falls, Thought Pyramid Art Centre.
Lagos
This is unarguably the commercial hub of Nigeria. When it comes to hotels, restaurants or fun places to visit, there are myriad of choices, that Lagos offers visitors. Truth is, you will be spoilt for choice of things to do. From clubs to galleries, to shopping malls, you are sure to find them in Lagos. Visitors to Lagos can visit places like Nike Arts Gallery and Cultural Centre, Lekki Conservation Centre, Freedom Park, Elegushi Beach, Oniru Beach, Palms Resort, Kalakuta Republic Museum, National Museum, Red Door Art Gallery.