Lagos Nightlife: Get your groove on in the megacity
Lagos, the commercial hub of Nigeria remains the country?s capital for fun end entertainment. Lagos city never sleeps with its wide array of exciting places. The megacity prides itself on its bubbling nightlife with its numerous resorts, theater, concerts, cinemas, bars, pubs and night clubs. If you really want to enjoy the megacity then you need to explore its nightlife. Below is a list of the best night spots in Lagos.
Quilox Nightclub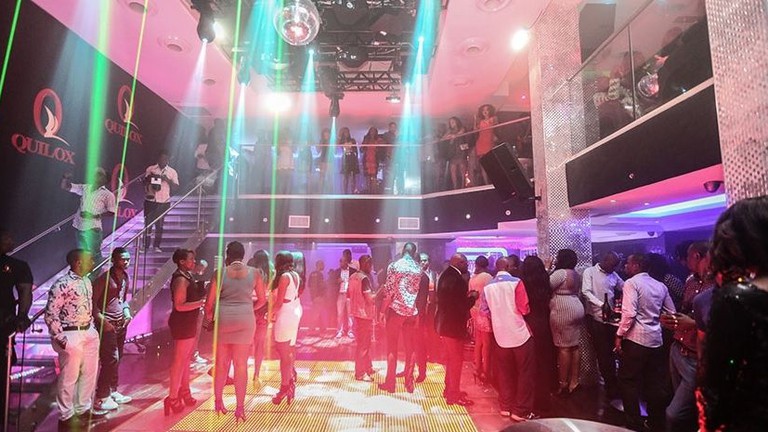 Quilox club is arguably the king of Lagos nightlife is located at 873, Ozumba Mbadiwe Avenue, Victoria Island. Quilox has a reputation that speaks volumes as it has hosted a good number of Nigerian celebrities in the past. The nightclub makes you forget all your worries once you step into the cozy and lively environment. A lit DJ who continues to fire up the building with a great collection of songs, a bubbling dance floor where people get to show their exceptional dance skills and an exotic collection of drinks bound to out you in High spirits, Quilox is perhaps the best club to move your spirits.
Bay lounge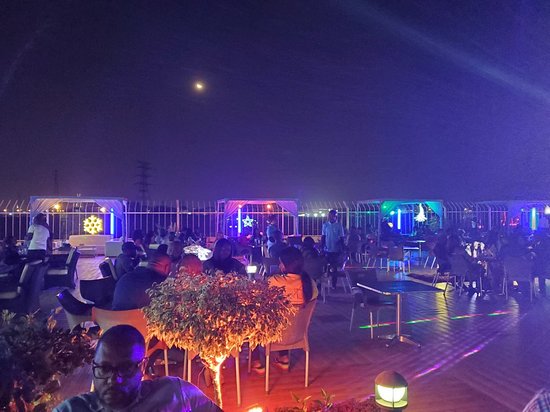 Bay lounge is a restaurant and bar located at admiralty way Lekki. A beautiful ambiance, an excellent menu consisting of premium wines, cocktails and mocktails and great music makes it an exciting place. An amazing setting featuring a spacious interior and an expansive exterior that offers a remarkable view of the ocean front. With numerous activities to thrill your mind such as dining ?al fresco?, movie nights, ?live band? and a discotheque with the Deejay spinning new and old school rhymes. Bay lounge offers all of the thrills and chills complemented by the soothing sound of the waterfront all bound to give you an amazing experience.
Shaunz Bar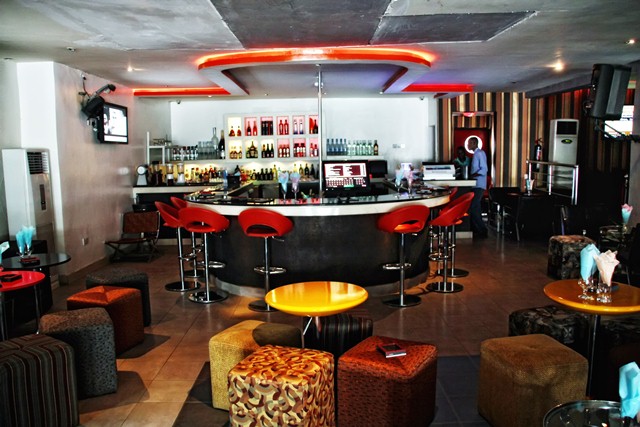 Shaunz bar is the central hub for all music lovers. An exquisite karaoke bar located at Murphis Plaza, 27 Sanusi Fafunwa Street, Victoria Island. A well-equipped karaoke bar with a computerized song request touch screen containing over 65,000 songs and an in-house DJ in addition to spice things up. Attractions include a live band, karaoke session, events and dance club. Shaunz bar rings fun every single night with its karaoke session which includes all shades of lovely and hilarious as well as surprise events such as proposals, musical shows and numerous celebrations.
Ember Creek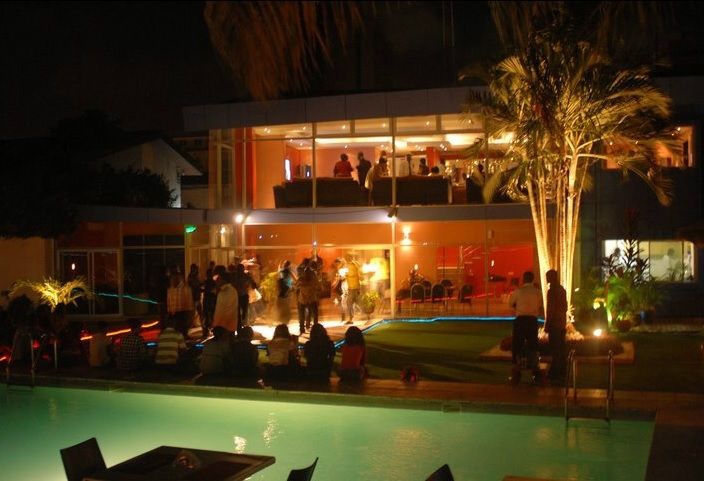 located on the waterfront of McGregor Creek at Ikoyi, Ember creek is an exquisite spot for night crawlers. An outdoor setting which features a bubbling bar, a sophisticated restaurant, and a fashion caf?. The waterfront terrace gives it a romantic touch making it a popular destination for lovebirds. What sets out Ember Creek is the lovely ambiance, exotic menu and exceptional customer service to give you that feeling of royalty. Nights at Ember Creek are nothing short of magical.
Prive lounge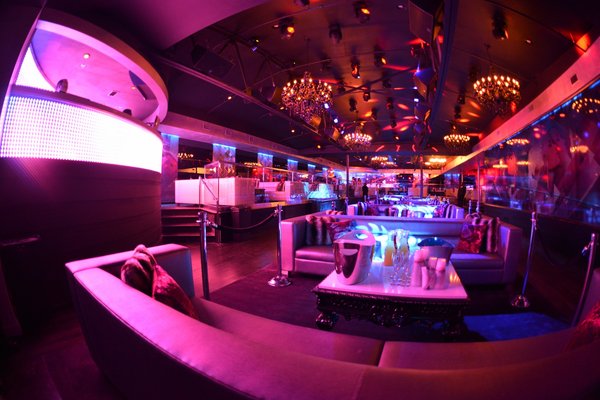 Prive lounge is a super stylish clubhouse located at Karimu Kotun Street, Victoria Island. A 300-capacity bar designed to offer utmost luxury and comfort. It features a unique rooftop terrace with complete cabanas and a lavishly furnished cigar room. Prive lounge has an excellent menu consisting of premium wines, a cozy bar, and a sophisticated DJ ready to thrill your spirits. One of the best locations to get down and party hard.
Sailors lounge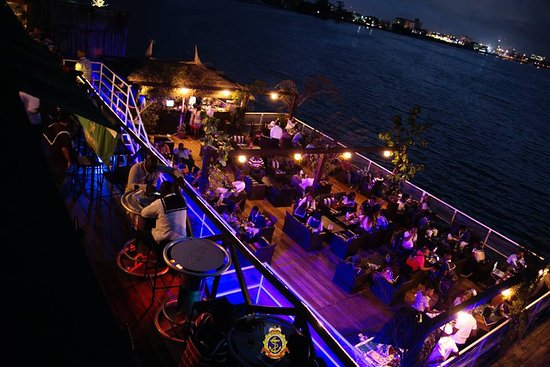 Sailors lounge is luxuriously furnished restaurant and bar located on Admiralty way in Lekki. A delightful spot to explore the Lagos nightlife. The perfect location to loosen up and unwind. Gently nested in front of the Lagos lagoon giving you a panoramic view of the waterfront. The most exciting experience is the scintillating sight of the sunset on the beautiful lagoon giving you an ecstatic feeling. With a wide array of premium drinks, tasty seafood and great music from the music wheels, Sailors Lounge is arguably the most chilling spot. Sailors Lounge plays host to a number of events and there?s an intriguing live band ready to rock your boats with good music. So Row your boats to sailors lounge and have some good fun.
Club 57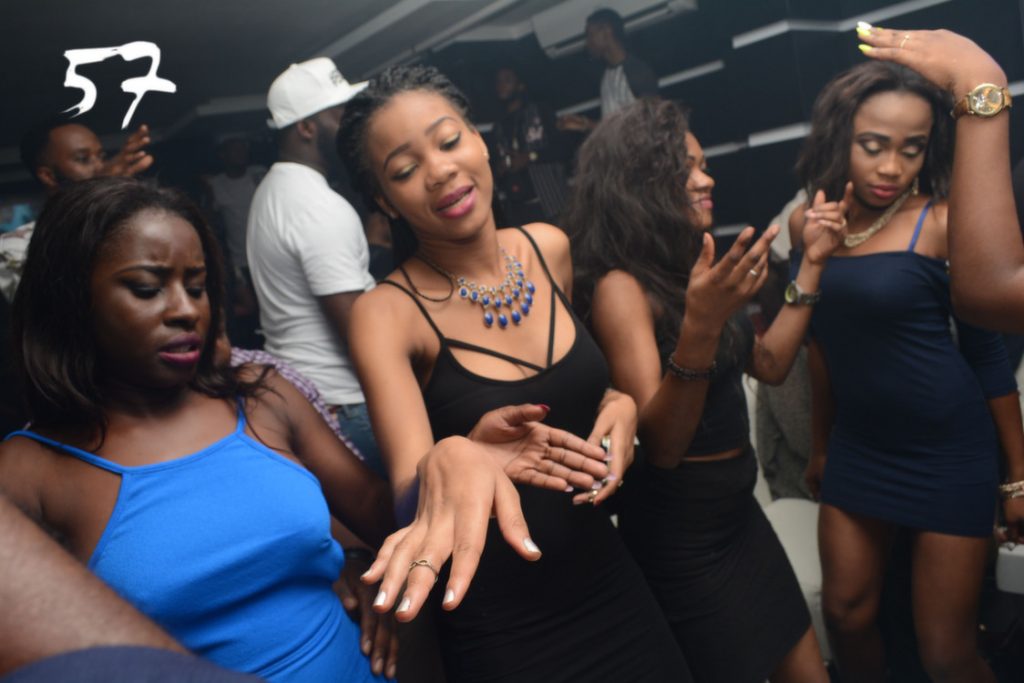 Club 57 formerly referred to as Bacchus Club is situated at Awolowo Road, Ikoyi. It features a luxurious 3-floor nightclub with grand lounges and a classy restaurant that serves local and continental meals. An elite menu consisting of exotic wines, beers and cocktails. A nice spot to chill after the week?s stress with its ever bubbling environment. Weekends at Club 57 are always memorable.
The place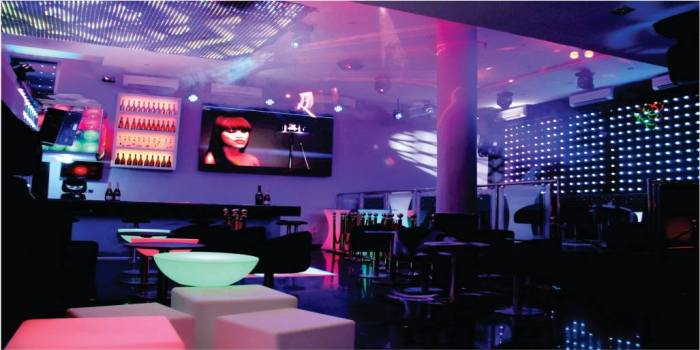 The Place is a chain of restaurant with branches on both the mainland and Island (Lekki, Victoria Island, Ikeja, and Egbeda). The place definitely lives up to its name as it is one of the most entertaining spots with nice and tasty meals to delight your taste buds and numerous drinks. The restaurant features a games room and bar/lounge open every day from 5 pm for people to relax and relieve the day?s stress. On Fridays, The Place bubbles as the lounge is transformed into a clubhouse with the hottest music from prominent DJs and A-list artists. The place really is the spot for your after dark activities.
Escape NightClub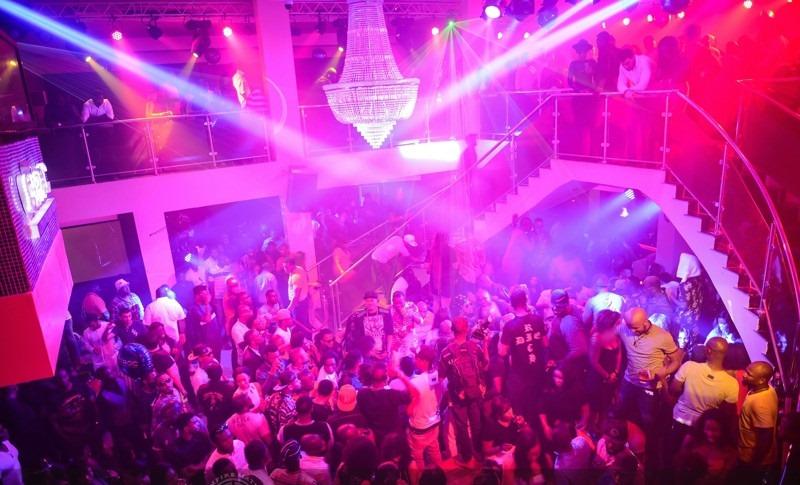 Escape nightclub is where you should be when the moon comes out. Located at 234B Adeola Odeku Street, Victoria Island, the exotic clubhouse provides all sorts of fun and entertainment. The party is never dull all thanks to the lit DJ who continues to set the roof on fire with the hottest hits. Also, a popular spot where Nigerian celebrities party making it a good place to connect and network. If you really want to let your guard down and party like there?s no tomorrow then Escape Club is where you should be.
Sea lounge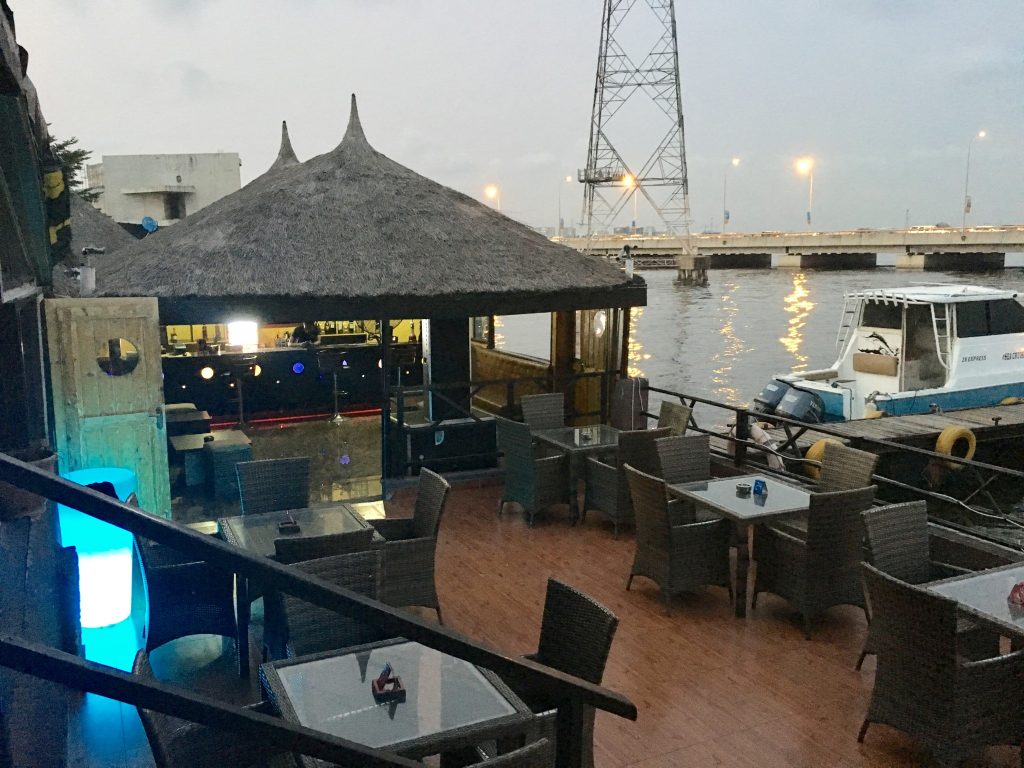 Located at Wole Olateju Crescent in Lekki, there are really nice places to have fun in Lagos. Sea Lounge is the perfect relaxing spot to chill out and relax. With a beautiful waterside view to complement the swish outdoor setting, Sea lounge is a great place. A great view of the waterfront, gentle sea breeze, excellent food, premium music, and majestic ambiance makes sea lounge an exhilarating experience. Additional attraction includes a boat cruise.
Nightlife in Lagos is kind of a big deal. Even when you are low in spirits, the city emits these good vibes to lighten your mood. The megacity never fails to deliver in the dark, Lagos city is a glow in the dark.