10 Things the Media Won't Tell You About Kano City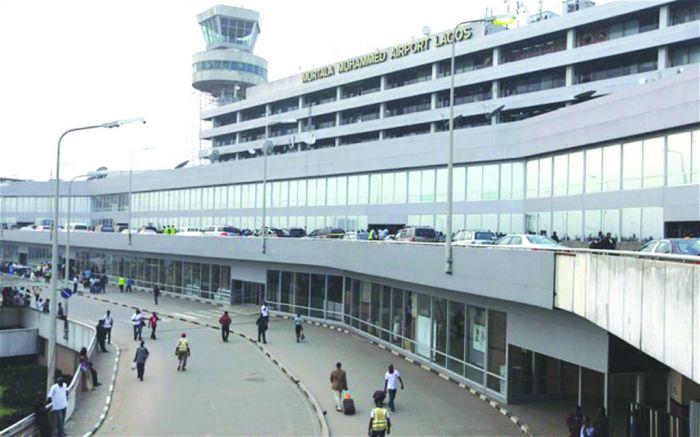 Kano city serves as the capital city of Kano state, located in the North-Western part of Nigeria. With over 9 million people comprising mostly of Muslim Hausas. Kano has a long history, especially in its culture, dating back to the 7th century (1513 AD in other literature). ?Kano, like most states of Northern Nigeria, has been shrouded by the cloud of the insurgency. The point that everyone forgets how beautiful it is. Let's take a moment and appreciate the beauty in Kano.
1. A City of Many Festivals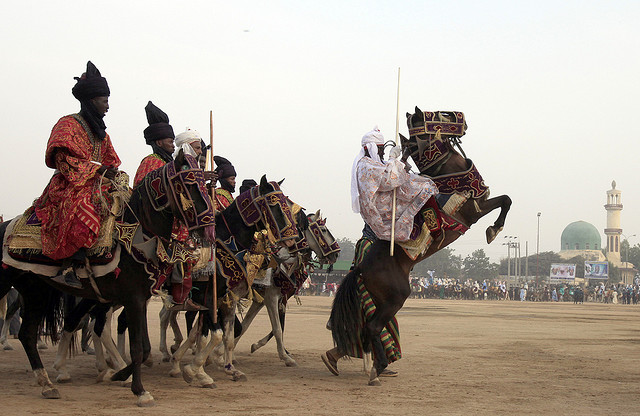 There are various festivals in Kano. The Durbar festival is one of the most popular which is hosted by the Emir of Kano, is a procession of several cultural and religious activities marking the end of Eid el Fitr Sallah celebrations in the state, and is an occasion attended by a large number of people.?Kano is known for its hot weather conditions which abound almost round the year. Kano is known for its hot weather conditions which abound almost round the year. ?The best time to visit Kano is between December and February when the weather cools down briefly.?

2. Home of Ancient Relics and Culture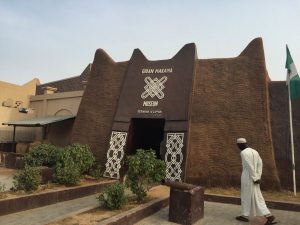 This makes Kano one of the major tourist destinations in the country for its ancient landmarks which include the Dala Hill, the Emir?s palace, Gidan Makama Museum, Bagauda Lake Resort, Kano State Cultural Centre, The Great Mosque, and the Kofa Mata dye pits. The city of Kano is also the commercial hub of Northern Nigeria.
3. Shopping in Kano
There are a few supermarkets and stalls where you can purchase food and other items. However, some places, in particular, offer good of premium quality.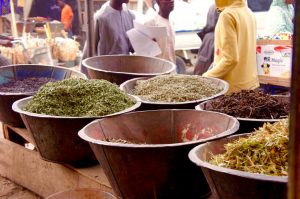 Kurmi Market
The age-long traditional market, once known for its involvement in the transatlantic?slave trade, is the ideal destination to purchase almost everything in Kano. Afrocentric tourists would find Kurmi market?very attractive for its sale of cultural items like handcrafted beads and jewellery, dyed textiles, sculptures, and other woven materials.
Ado Bayero Mall
This is the first and largest shopping mall in the whole of Northern Nigeria. The mall has over 52 flexible shop spaces. You would find virtually everything you need at the mall during your stay in the city. ?Spa and arcade games shop are also available at the mall.
?There are also few small and medium scale supermarkets in different parts of the city. Familiar ones include Sahad stores, Fantasia, Shopping Time, Dan Koli Supermart and the Grand Square.
4. Places To Eat In Kano
There are several food outlets in the Kano metropolis. If you are on a budget, you can look out for roadside canteens which serve local delicacies like Masa, Pate, Tuwon Shinkafa, Miyan Kuka, Burabisco, and Tuwon Dawa. You can also try some spicy kilishii (a local dried meat snack). Intercontinental dishes and cuisines in classy restaurants are also available. You can try the following highly rated restaurants in the city.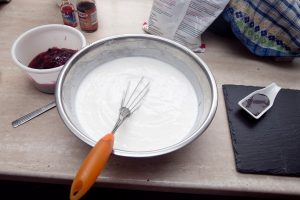 Cilantro Restaurant and Lounge
This restaurant is open every day of the week and offers a wide selection of items on its menu including Indian and Chinese cuisines, Vegan options, and Halal delicacies. Guests at the restaurant can enjoy the delicacies for prices between N1, 600 - N4, 800.
Corner
Corner, located at Lafia Road, serves exquisitely prepared Indian cuisines, Arabian grilled chicken, barbequed kebabs, as well as Cappuccinos. They also run a full bar where drinks can be bought. Prices range between N1, 920 ? N7, 360. You can make reservations, order takeout or request delivery of food.
Pizza & Burger Hott
Pizza & Burger Hott is located at 131, Lamido Crescent, Kano. You can enjoy quickly yet deliciously prepared pizza for an affordable price. The pizzas come in different varieties and toppings depending on your choice.
5. Drinks in Kano
Zobo, Kunun aya, and Fura de nunu are local drinks made from natural products. They can be bought from roadside traders or hawkers. Alcohol might not be easy to come by due to district religious laws. Therefore, you might need to negotiate your way into getting them from hotel staff or ultimately get them from one of the night bars.
6. Nightlife In Kano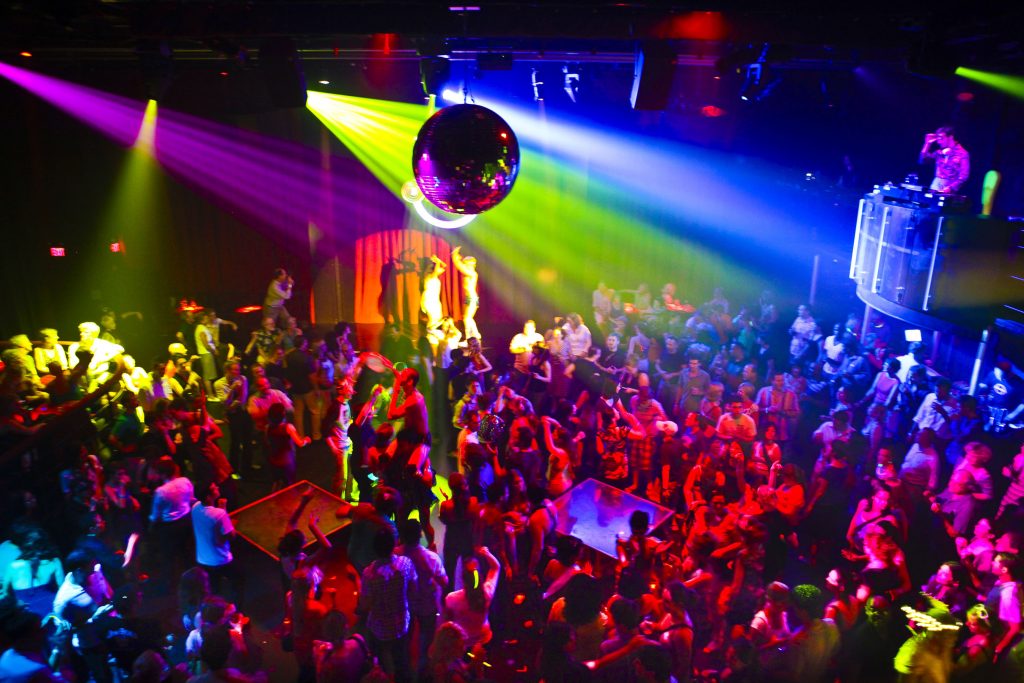 Nightlife in Kano is not as colourful as other cities in the country but visitors can still have a swell time in certain parts of the city. Ideal destinations include:
TDB Bars
This is a popular hangout for both foreign and indigenous guests. It serves affordable drinks and food and is a well-guarded facility.
Le Circle and Mingles
This is the perfect destination for people who like to dance. For a night of nonstop music and dancing, do visit the Le Circle and Mingles Bar.
California Nightclub
California Nightclub is an extension of California Hotel at Sabon Gari, Kano. It is suitable for guests of the hotel who can head down to the bar after enjoying dinner at the restaurant.
7. Interesting Places to Visit in Kano
Kofar Matar Dyeing Pits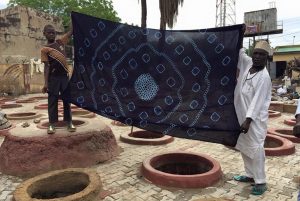 The Kofar Matar Dyeing Pits is a 500-year-old in Kano state. Operations in the pits have never ceased since its creation. The Kofa Matar dyeing pits are famous all over the world and is a major reference point in international museums and other artistic literature.? Here, you can have the first-hand experience of how the dyeing process is carried out.
Falgore Game Reserve
This is a large evergreen forest reserve that houses a wide variety of wildlife animals including bush bay, warthog, gazelle, leopard, buffalo, jackal, patas and green monkeys.
Minjibir Weaving Centre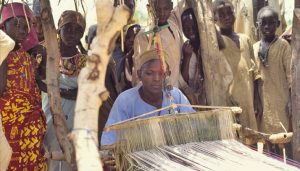 The people of Kano are known for their indigenous talents, one of them is textile weaving. A whole village of Minjibir has been dedicated to the?weaving of fine African materials like baskets and drums. You can tour this village with your camera as you take shots of local men and women showcasing their passion for the trade.
Dawakin Tofa Pottery

The pottery is situated in the local government area of Dawakin Tofa. You can watch clay pottery metamorphose from its raw state into beautiful vessels of various forms.
8. Getting Around Kano
The most common means of transportation in Kano?are the motorbikes. There are also city cabs which wear a blue and yellow look. The cabs can be flagged anywhere in the metropolis.
Transportation costs are generally at a minimum of a hundred naira from one location to another within the metropolis.
9. How To Get To Kano
Going to Kano is as easy as it gets, with or without travel agents or tour guides. Entrance?into the city can be made via the major means of transportation available including aeroplanes, trains and vehicles.
By Air
Mallam Aminu Kano International Airport operates flights coming in from other airports in countries within and outside Africa. Airlines available at the airport including EgyptAir, Middle East Airlines, Sudan Airways, etc.
There are also domestic flights at the airport, which are operated by airlines such as Arik Air, IRS Airlines, and Aero Contractors.

By Road
Contractors available for inter-state transportation into Kano State. ABC Transport Plc,?
Chisco Transport
,?
Peace Mass Transit
,
Young Shall Grow?Motors
, Bestway Transport Ltd, Gide Transport and Logistics Ltd, Gobison Motors Nigeria Ltd, Ground scale Nigeria Ltd, and Ogoja Travellers are all ideal road transport companies for road travellers. Sabon Gari Luxury Park is the major bus park in the city.
10. Staying In Kano
?There are a number of wonderful hotel accommodations available for both business and leisure travellers. Hotels are available for both budget and luxury categories.
Tamanu Road, off Audu Bako Way, Kano
Prince Hotel is situated in a quiet environment and is only a few minutes from the airport. The rooms are equipped with air conditioners, wireless internet connection, king-sized beds, and TV sets with cable reception. At this hotel, you can enjoy meals of their choice at the onsite restaurant as well as alcoholic and non-alcoholic drinks at the bar. You would also have access to the hotel's outdoor swimming pool. The fenced?compound of the hotel is secured by experienced security personnel.
Room categories include the standard room, executive room, villa and 2-bedroom villa.
4 Ibrahim Natsugune Road, Kano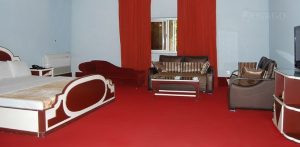 The rooms at Tahir Guest Palace are spacious and well fitted with luxurious bathrooms, satellite TVs, refrigerators, comfy beds and wardrobes. The hotel has a travel agency that is able to handle your luggage, and airport clearance. You can order world-class cuisines at the onsite restaurant as well as assorted drinks at the bar. Room prices start at N20, 000.
1 Bompai Road, Sabon Gari, Kano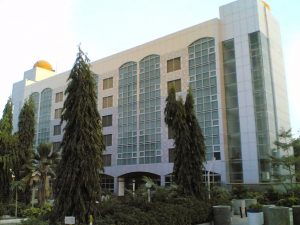 The Grand Central Hotel is a luxury accommodation which houses 60 deluxe rooms, 18 heritage suites and 3 executive suites. All rooms are exquisitely fitted with amenities like en-suite bathroom, air conditioners, wireless internet services, and king-sized beds for your comfort. You can request for additional services like dry cleaning, room service, luggage storage, and other hospitality services. Prices of rooms start from N16, 000.
Nassarawa Guest House
314, Lamido Road, Kano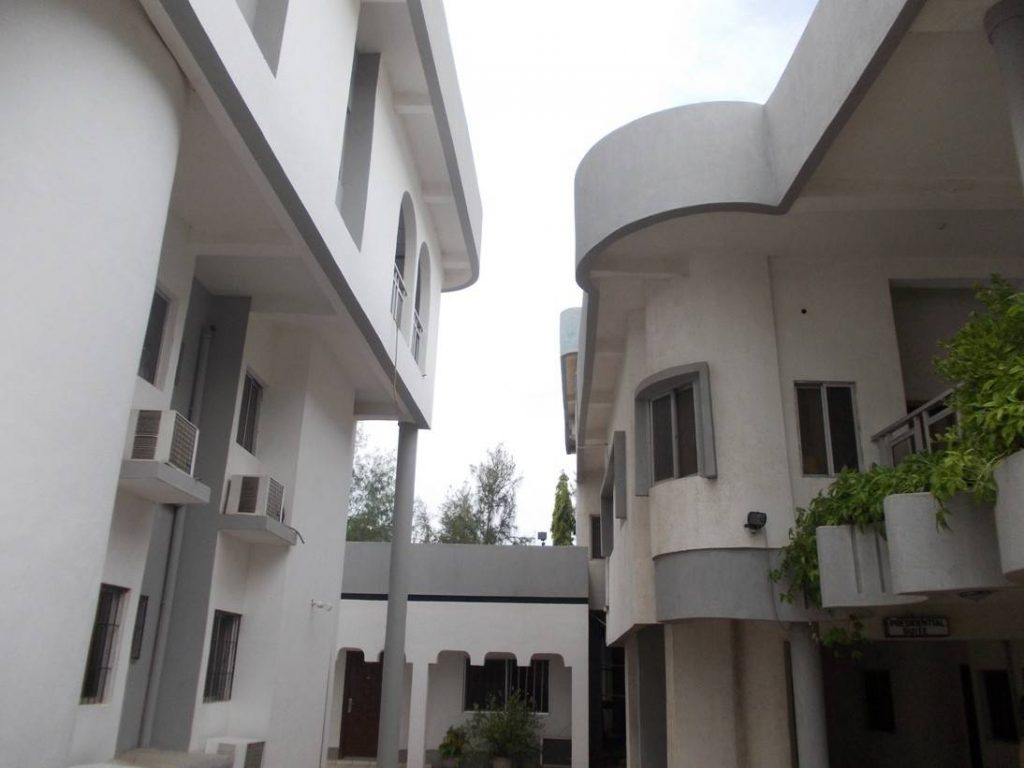 Nassarawa Guest House rooms are?furnished with air conditioners, refrigerators, comfortable beds, and satellite TV. You can book these rooms for prices as low as N7, 000.
People who like Kano also like...
After your visit to Kano, you should definitely tour the rest of the country. There are a few cities you have to visit to get a well-rounded experience of Nigeria's dynamic culture.
The federal capital territory of Nigeria, Abuja is home to the Nigerian presidential villa. Major tourist centres include Millennium Park, Gurara Waterfalls and Wonderland Amusement Park
Warri
This is one of the most popular cities in the Southern region of Nigeria. The city is popularly known for its peculiar brand of Pidgin English. Tourist attractions here include the Abraka Golf Course, Nana Living History Museum and the Warri Township Stadium.
Port Harcourt
One of the most tourist beautiful cities in Nigeria and a tourist destination for many people. Port Harcourt is home to various traditional meals and snacks especially the popular bole. Ideal for fun seekers and business travellers alike.
Enugu
Enugu, also known as the coal city, is considered by many to be the heart of Igbo culture. There are numerous local delicacies you can enjoy here including isi ewu, nkwobi and abacha.?Enugu is also home to beaches, caves, waterfalls and magnificent hills.