How To Spend 48 Hours In Owerri City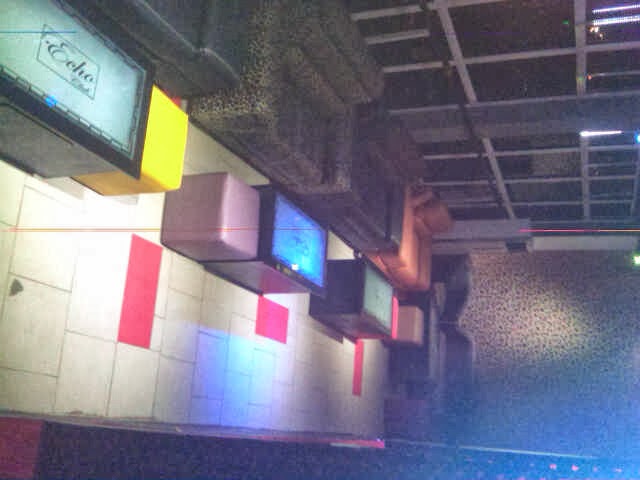 Owerri, the capital city of Imo State, is located in the South-Eastern part of Nigeria. It is a central part of what makes up Igboland. The major religion in Owerri is Christianity, although there are also a good number of traditional worshippers. It produces agricultural products like yams, cassava, corn, rubber and palm products. Owerri also has crude oil and natural gas reserves. The only other city in the South Eastern part of Nigeria that has a major airport, the Sam Mbakwe Airport also called the Owerri Airport. Thus, you can conveniently use either Road Transport or Air Transport when visiting Owerri.

48 Hours in Owerri: Day 1
Owerri is a beautiful city with a couple of fun things to do and tourists would eventually want to stay in places that would enable them not to miss out on the fun places to visit in the city. Thus, there are a couple of good hotels in Owerri, which would help you maximize your stay. The hotels include; Oguta Lake Motel Resort. Imo Concorde Hotel, Owerri Hotel Plaza etc.
Morning: Breakfast and The Lake Experience
It?s a new day with so many places to be and so many prospects of a long day ahead of you. In order to have the strength to carry out this adventure, you need to eat. Visit restaurants like Crunchies for intercontinental dishes and Hungry Man Restaurant for tastefully prepared local dishes. There are several places you can visit in Owerri like Oguta Lake. Several visitors and tourists have gone to the Oguta Lake, as visitors are allowed to navigate the lake as well as play a game of golf on the lake. One of the factors that attract tourists to this lake is the fact that it has a resort, the Oguta Lake Resort, where tourists and visitors can lodge, thus making it easier and more comfortable for them to access the Oguta Lake and probably spend some ample time there. According to the history of Oguta Lake, it was a port for the evacuation of palm products in the colonial era. Referred to as Ogbuide, the waters of Oguta Lake are not too salty and do not harbor any dangerous animals.You should be armed with your camera, as the pictures would help preserve the memories of this adventure. You should also go along with your swimming trunks in order to be able to swim at the lake.
Afternoon: Take A Walk In The Park
In the event that you are with your children, you should visit the Amusement Park, Owerri, in order to get the value worth your money for coming out here to have fun. After having a sumptuous meal at one of the restaurants in Owerri, visit the Ada Palm Plantation complex, in order to have a peek of the biggest and most valuable oil plantation in West Africa. It was a major source of revenue for Nigeria, before the discovery of oil. At this plantation, Palm kernels are harvested and processed, in order to extract palm oil.
Evening: Dinner, Music, and Dance
After a full day of exploring the beautiful city of Owerri, visiting Ibari Ogwa is a good way to end your day. The taste of their pepper soup and Isi-Ewu, coupled with the local music, is sure going to give a relaxing feeling. After such a busy day, finding a
good accommodation is vital.
48 Hours in Owerri: Day 2
Morning: Breakfast, Religion, and the Zoo
Breakfast is made and served by the hotel, pay a visit to the Assumpta Cathedral, in order to see what the biggest Catholic Church in Africa looks like. This church was built in 1948 to serve as a place of worship for the Catholic people. It is generally regarded as the seat of the Roman Catholic Archdiocese. This cathedral is also one of the largest Catholic churches in Nigeria. Also, pay a visit to the Nekede Zoo to see the kind of wildlife in the zoo. The zoo has animals like Lions, Pythons, Monkey, Ostrich, Crocodile etc. You sure to have a swell time at the zoo. Remember to always have your camera with you.
Afternoon: For the Love of Art
For lovers of Art, Culture, and History you should visit both the National Museum and the Mbari Cultural & Art Centre, Owerri. The museum contains some relics from the civil war as well as household utensils, which depict the way of life of the early settlers in Owerri. On the other hand, the Mbari Cultural and Art Centre is an open museum that carefully shelters priced artifacts of Igbo heritage. These places are sure to bring you closer to history. After taking your lunch, a visit to the Dan Anyiam stadium would also be ideal. The stadium has a capacity of 10,000 people.
Evening: Shopping and Relaxation
The Owerri Mall is a good place to visit in the evening, as it can afford you the opportunity of going to the cinema to see any blockbuster that might happen to be showing at the cinemas. The Owerri Mall is a good spot to hang out and chill with family and friends in Owerri City. There?s never a dull moment at the mall. You should round up your great trip with a visit to the bar. Bars like Cubana and California would put an icing on the cake of your visit.

Conclusion
Owerri is a hub of activities and events for tourists. The city doesn't disappoint, instead, it offers a good mix of business and pleasure, as it is also a place to network, make new connections and forge new business partnerships. Thus, paying a visit to Owerri should take a top spot on your calendar.
People that like this post also like...
Umuahia is the capital city of Abia State in southeastern Nigeria. The city located along the railroad lies between Port Harcourt to Umuahia's south and Enugu city to its north. Umuahia, well known for being an agricultural market center. It is also a railway collection point for crops such as yams, cassava, corn (maize), taro, citrus fruits, and palm oil and kernels.
Located in Anambra State. Nnewi is presently regarded as the second largest city in Anambra State. The ciyt is rich in agricultural produce and is the?epicenter?of business trade. It has the privilege of housing the first domestic automobile manufacturing plant.