How To Spend 48 Hours In Osogbo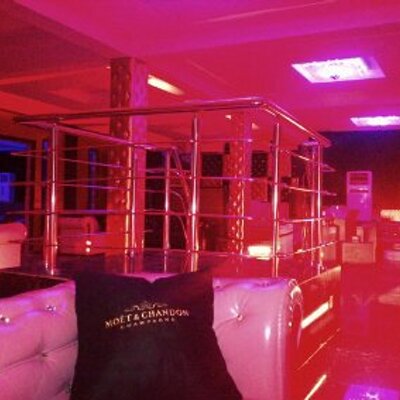 Osogbo is the capital of Osun State. It is one of Nigeria's artistic and cultural centres. It has a population of about 900, 000 and it's majorly made up of people from the Yoruba ethnic group. Osogbo city has several attractions, which are sure to get the attention of tourists and visitors alike.
48 Hours in Osogbo: Day 1
In the event that you are visiting Osogbo, in order to maximize your stay there, you would need to stay close to where the major activities in the city take place. Thus, staying in hotels around the Osogbo-Gbongan Road would be very ideal. Hotels that are located in this area include
Palmcrest Hotels & Suites
,
Leisure Spring Hotels
,
Heritage International Hotel
.

Morning: Classic Breakfast and the Black Soap Experience.
Visiting restaurants like Ostrich or Captain Cook for your breakfast would be a classic way to start what is sure to be an engaging interesting day ahead of you. If you are in the business and work life of communities you can time a few minutes to visit the factory where they process black soap, palm oil, and cassava. This would afford you the opportunity of practically seeing how skilled and intelligent Africans can be. It would help appreciate the so-called ?local? technology employed by rural dwellers to meet their needs. You could also participate in this thrilling exercise as well as learn how to make your own local products in general. Your camera would come in very handy here.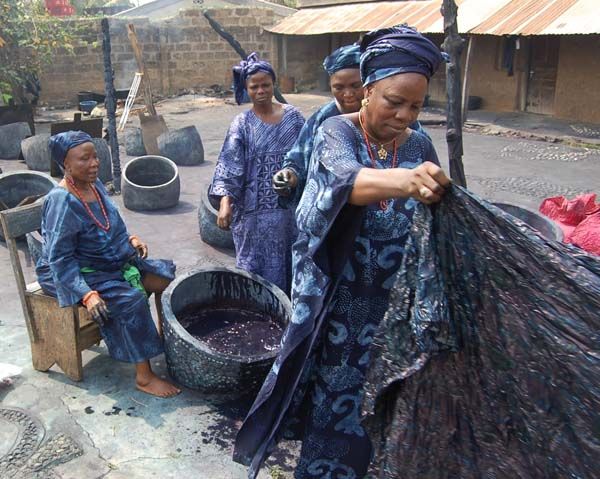 Afternoon: Lunch and A Walk in the Park
There are also a lot of local restaurants around Olaiya Area and Old Garage that serve tastefully prepared local dishes, You should visit them in order to have a taste of local dishes like Amala and Ewudu. You can thank me later. In the event that you are with your children, you should visit the newly-constructed, and take a walk in the park. It is a nice relaxation spot for any tourist or visitor. An ideal place to spend some time and cool off in the evenings.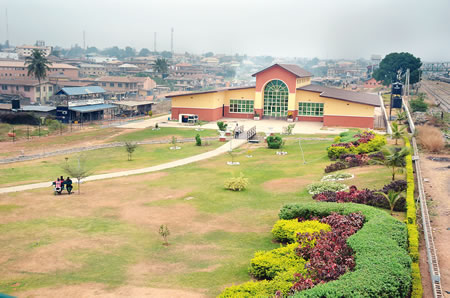 Evening: Dinner, and Good Music.
Do you want to know what the biggest and most valuable plantation in Africa looks like? Then pay a visit to the Ada Palm Plantation complex. After you?re done exploring part the beautiful things in the city of Osogbo, visit Finger Licking Restaurant, as it would be an ideal way to end your day. The taste of their delicacies, coupled with the music, is sure going to give any visitor a feeling of relaxation.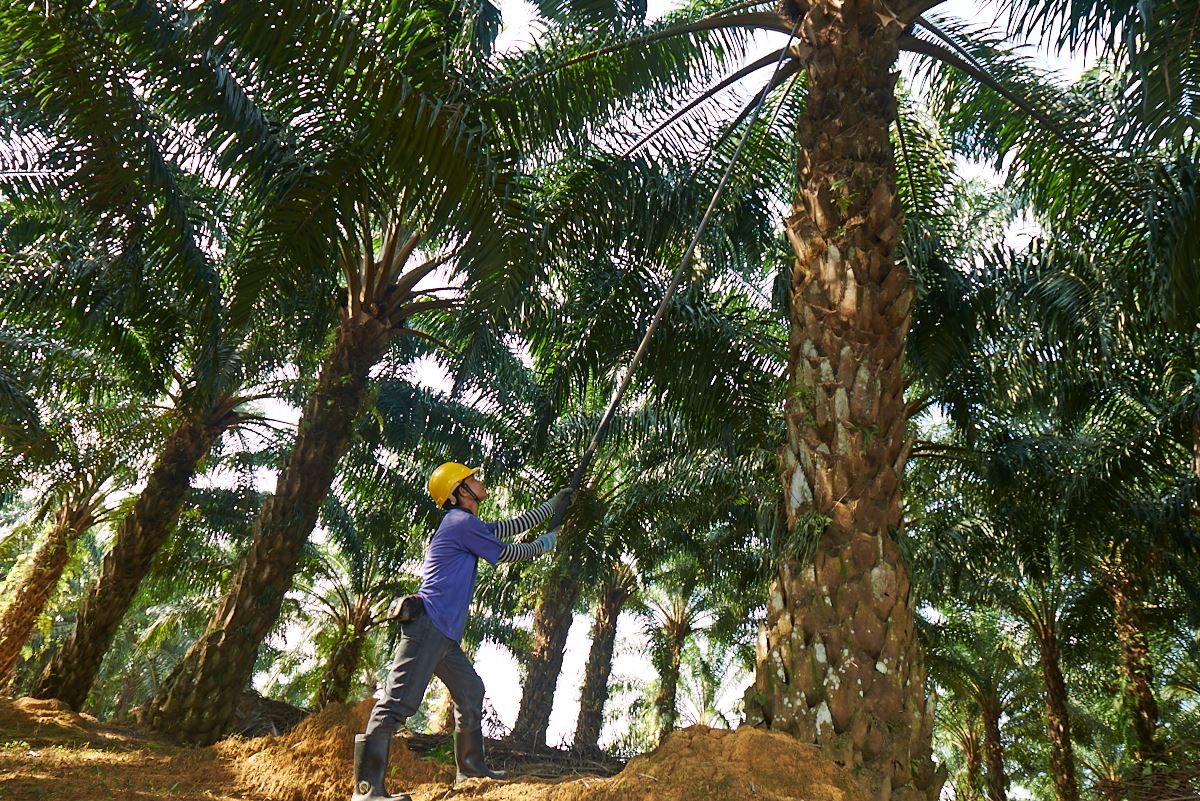 48 Hours In Osogbo: Day 2
Morning: Breakfast and A Throwback
After eating your breakfast at Mr Bigg?s, visit the Ataoja Royal Palace, as paying homage is important in the Yoruba culture. It would also afford you the opportunity of learning a few things about the way of life of indigenes of Osogbo City, as the palace has a museum where all the historical facts about the establishment of the city are carefully preserved. After paying homage, visit the UNESCO recognized world heritage site called the Sacred Groove of Osun. You?ve probably at one time heard interesting tales about Africans having 'evil forest' and the instructions telling people to avoid such areas, ?but this is absolutely nothing like what you?ve heard. It?s actually a great tourist attraction which is why UNESCO officially gave it some international recognition in 2005.
Afternoon: Lunch, Arts, and Culture
After taking your lunch at either Ostrich (for lovers of continental dishes) or one of the local restaurants around the old garage (for lovers of local dishes), Visit the Suzanne Wenger?s House and Centre. Suzanne Wenger (popularly called Adunni Olorisa)an Australian artist turned Yoruba priestess who died in 2009 at the age of 94 years, is one of the people that designed some of the art edifice found in Osun groove. The centre houses over 400 works of art. It is open to visitors and tourists only with a minimal restriction to some areas. A visit to the Nike Centre for Arts and Culture would also be a good way to bring some fun into your day. The centre currently enrolls students, who are at present making a living selling their works.This is essentially going to be a thrilling experience for lovers of Art, Culture, and History.
Evening: Dinner, Shopping, and Rocking
Your stay in Osogbo city would be incomplete if you do not go for some shopping. The Ace Market is a good place to visit in the evening, as it can afford you the opportunity of doing your last minute shopping. You should round up your great trip with a visit to the nightclub. Royal Motel and Nite Club is a great spot for you. Visiting Finger Licking Restaurant is also a good option, as the restaurant has a bar that can create a perfect relaxing environment for visitors.

Conclusion
Osogbo City is unarguably a hub of cultural and historical artefacts but the good thing is that there?s much more to Osogbo city than just its wealth of cultural works. It is also a perfect place for vacation and fun. With this guide, you sure know what next to do and how to spend your short stay at Osogbo. Happy travelling.
People also showed interest in...
Akure,?which is the capital city of the Ondo state, is one of the most important cities of Nigeria. It is about 700?km Southwest of?
Abuja
?and 311?km north of?
Lagos State
. Akure is the trade centre for a farming region where cocoa, yams, cassava, corn and tobacco are grown. While Akure City is a major trading point and city centre, it is also a destination point for people looking to experience the attractions around Akure City such as the Idanre Hills, Owo Museum of Antiques, Ebomi Lake Tourist Center and Igbo Olodumare while staying in the centralized more urban Akure City.
Ogbomosho is a city in Oyo State, South-Western, Nigeria. Bordered to the north by Ilorin (Kwara State) and to the South by Oyo town (Oyo State). The influx of people into Ogbomoso during the period of the Fulani wars of the 19th century enhanced the size and strength of the town. The population was approximately 645,000 in 2006 census. The majority of the people residing in Ogbomosho are the Yoruba ethnic group.
Ibadan, the capital of Oyo State, located in the South-Western part of Nigeria. Although majorly occupied by the Yorubas, the languages spoken include Yoruba and English. Ibadan often regarded as both the largest and most populous city in Nigeria. Ibadan has a couple of tourist attraction centres as well as shopping malls, restaurants and cinemas, which can create long-lasting memories for you and leave you asking for more.