25 Interesting things to do in Abuja
Abuja is the capital city of Nigeria and is located right in its heart. The city was built in the 1980?s and became Nigeria?s official capital on the 12th of December, 1991. ?Although a metropolitan area, the city can be rather uninteresting and lonely sometimes. However, if you?re popping into Abuja sometime soon or perhaps you even live there, there are numerous fun places to go and exciting activities to catch up on.
Are you in the Maitama district of Abuja? Do you like picnics and outdoor fun? If Yes, then visit Millenium park. Pack your speakers, small chops, drinks and mats/cloths for a day out at the impeccably groomed Park for an extraordinary picnic; And the best part? Entrance is absolutely free.

2. Hang out at Magicland Amusement Park
Formerly referred to as Wonderland park, the Magicland amusement park is a place to go to with family and friends for a great time. Think Restaurants, leisure gardens, games and rides for various ages, all in one place. It guarantees a fun day for kids and adults all at once. For all this fun and security, you pay a gate fee of N300 only and the park is always open to the public.
3. Take a boat ride at the Jabi Lake Park
The closest thing to a beach experience in Abuja, the Jabi lake park is the perfect spot, whether you?re looking to take rides on boats, take your kids out for a fun family day or simply sit in the shade with your favourite book. If you?re usually laid back, you can test the waters with this amazing recreational spot by embarking on your own little adventure; partake in one of the frequent dancing competitions or ride one of the well-groomed horses. No matter what type of person you are, Jabi lake park is perfect for you.
4. National Children?s Park and Zoo
The National Children?s Park and Zoo are located in the Asokoro district of Abuja. There are a couple of interesting animals to see, a lot of space and fun activities for children. ?Adults who admire animals may also consider it a great option. The park opens daily at 9 am and closes at 6 pm.
5. Visit Gurara falls
Gurara falls is located at Suleja and is one of the most stunning waterfalls near Abuja. It?s a perfect place for picnics or simply having alone time. The water is cool and you can swim in the little ponds under the falls. The fall has picturesque views of rock formations together with beautiful flowers, trees and bushes. You can also stop over at the famous Zuma Rock in Suleja. You?ll be killing two birds with one stone and having fun at it!
6. Go shopping
Love to shop? Then you?re in luck because Abuja boasts of some of the most luxurious shopping malls and centres from Banex plaza to Jabi lake mall and Grand square. If you?ve got cash to spare, you can get yourself anything from souvenirs to designer clothes. Remember, if all else fails, Go shopping.
7. Visit Eagle square
If you?re one for national history then
Eagle Square
is certainly for you. It was constructed in 1999 to serve as the platform for the official take-off of the 4th Republic of the Federation of Nigeria and has since been the venue for Swearing-in ceremonies, political rallies/programmes, religious crusades/rallies, and event musical concerts and shows. It has a huge car park that can hold at least 500 vehicles.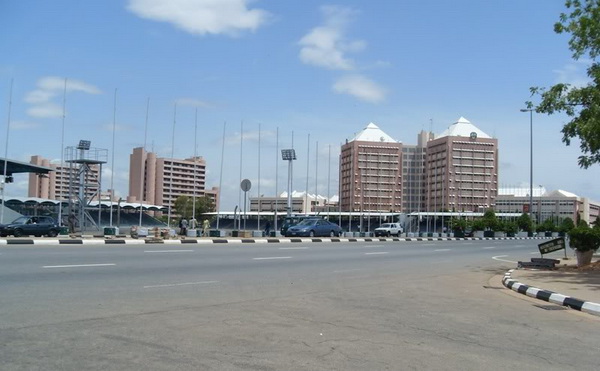 8. Lounge at Sueno
Art, serenity, good food, amazing music, drinks at the bar, Karaoke and a live band? ?Sueno at Wuse II ?is the place to visit. Drink the bar dry on Wednesdays and enjoy the live band on Thursdays. The bar and lounge areas have an artsy warm theme and you'll surely have a good time
9. Watch a car show
Hey Car lover, while you're in Abuja, you can check out a number of car shows including the Abuja international motor fair, the Rimz and Beatz car show and the drift league.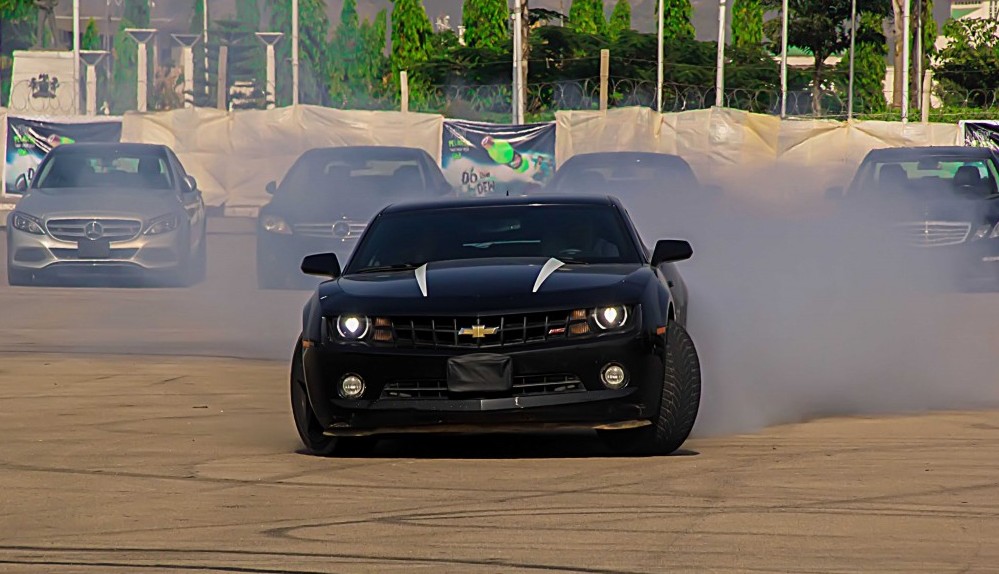 10. Silverbird Cinemas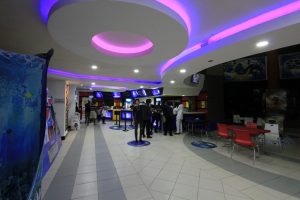 If you are a movie enthusiast who loves the big screen accompanied with popcorn and a drink, then Silverbird Cinemas at the Jabi lake mall is the place to go. It's a ?fun place to hang out with friends on weekends and even weekdays after work.
11. Drive around
Abuja has wide and usually free roads, so going out for a drive would be calming. Hop into your car one evening and behold the beautiful sights Abuja has to offer.
12. Visit Zimbabwe
Believe it or not, there?s a nice outdoor spot about 35km from Abuja city called ? Zimbabwe?. ?It has affordable food and drinks, fish, barbecued beef, palm wine, chicken, basically, a host of local cuisines, spicy traditional and bushmeat delicacies. If you plan to treat yourself to a nice cool evening, go to Zimbabwe!
13. Caf? hunting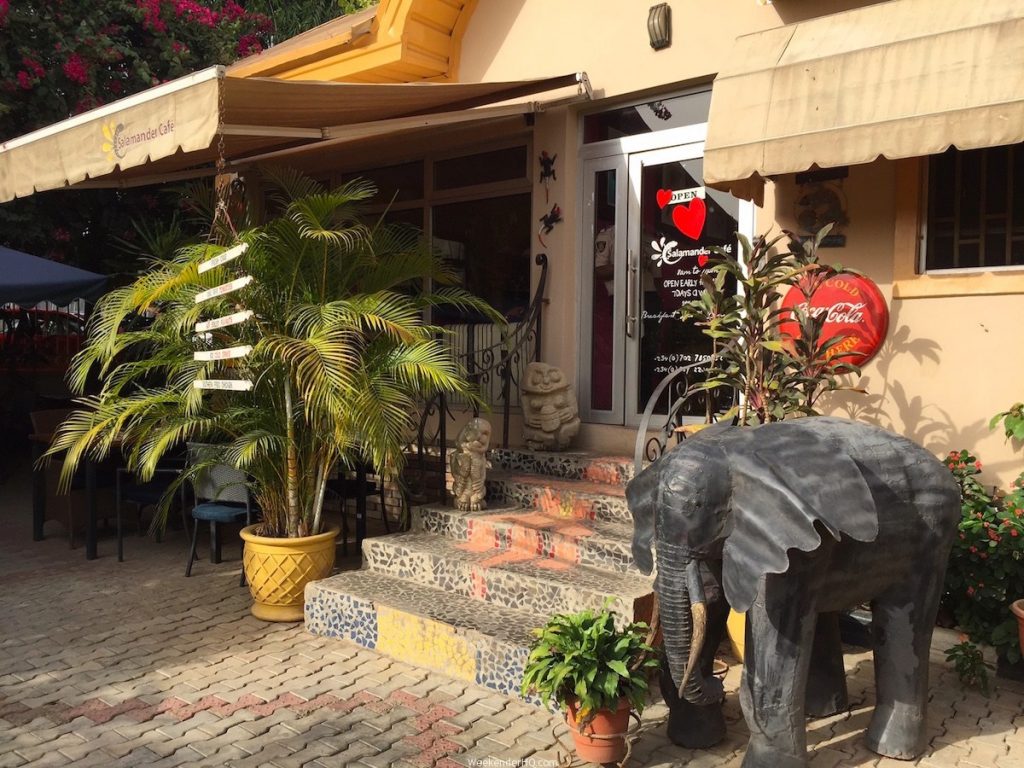 Abuja has lots of nice Caf?s like Salamander Caf?, Caf? de vie, Cube Caf?, Caf? 24 and several others. It would be a nice idea to go round and check them out. You?ll be surprised you just might find your favourite place on earth.
14. Take a picture beside the city gate
How else will you prove to your friends that you?ve visited the metropolitan city of Abuja than to take a picture beside the mighty city gate?
15. The Mediterranean Hotel
This is a nice place for anyone?who desires crazy undiluted fun. The restaurants are pleasant and the nightclub has one of Abuja?s best sound systems accompanied with an atmosphere filled with youthful vibrancy. The hotel does a great outdoor BBQ on weekends and its pool bar has great drinks.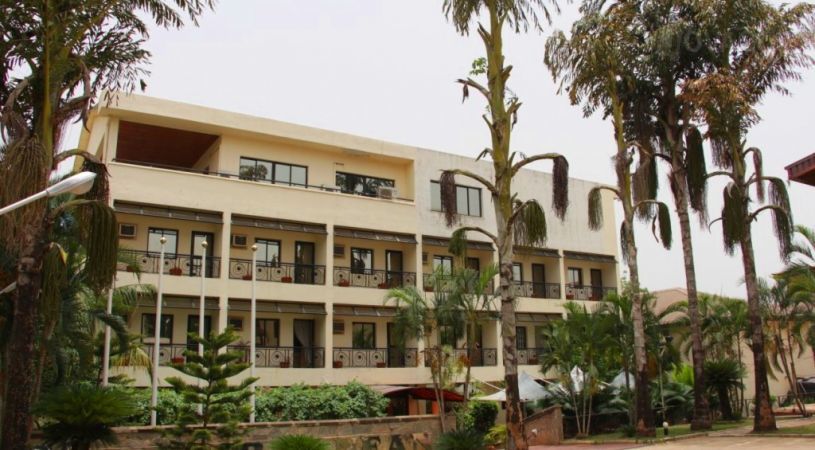 16. IBB Golf Course
The course has 18 beautiful holes (long front 9 and challenging back 9). The ambience of this golf course is spectacular. There?s great food combined with affordable drinks and you could sit on the terrace for hours with friends without any disturbances. It?s also a great place to meet people. There are two tennis courts, great caddies and golf pros, all in a really nice atmosphere.
17. Hit the Club
Nightlife is amazing with top clubs such as The Bank at Debras hotel in Wuse II, crave Cubana and Aramis. say Hello to enjoyable, spacious and safe club spaces with amazing DJs.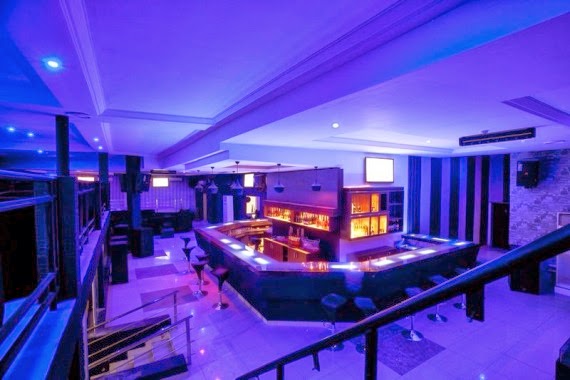 18. Join the Hash House Harriers Run/Walk
The Hash House Harriers are an international group of non-competitive social clubs. They are often the best place to meet people in foreign places. The Hash is basically a run or fast walk, to strategic points throughout Abuja. It could be a run on the roads, bushes, or estates. Not to worry, there?s usually enough food and drinks after the walk which is paid for by sponsors.
19. Go, Bowling,
The Dome (on airport road)guarantees an exceptional experience through bowling. With pool tables, video games, several restaurants and bowling alleys, this place is a nice time out and a great way to do something unusual and exciting. Plus, there isn?t any quite like it in Africa!
20. The Hilton pool, gym, and Fulani Bar
The Hilton hotel is one of the largest in Africa with about 670 rooms. It has both a standard pool and kiddies pool. The hotel has a gym, squash courts, tennis, and volleyball. The Fulani bar has passable food and poolside service, a ?festive atmosphere and is perfect to visit on Sunday evenings.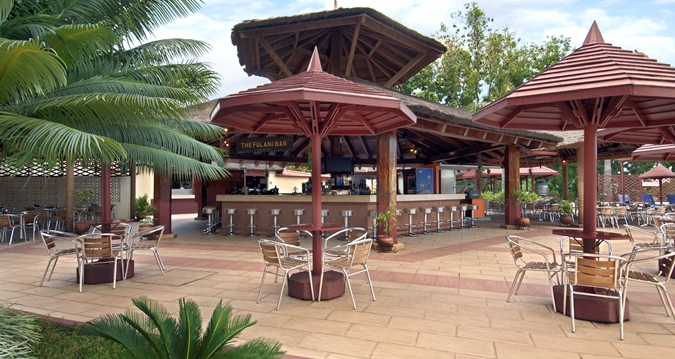 21. Visit Aso Rock
The Aso Rock is a 400-metre (1,300 ft) monolith. It is the largest and tallest rock in the city. It is Abuja?s most noticeable feature as it can be seen from many areas of the city.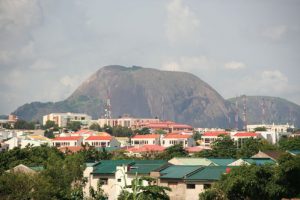 22. Visit Pedam Lake
Pedam Lake lies behind the presidential Villa, sprawling towards Nassarawa state. For lovers of great adventure, this is your go-to spot. It is not well developed for tourism, but it is a great place to unwind. Pedam Lake is one of the few places many people living in Abuja haven?t discovered yet and it is surprisingly massive.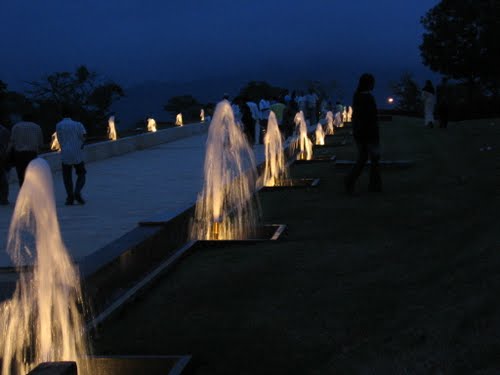 23. See live bands
If you?re a lover of music and much more live performances, there are several places in Abuja where live bands perform. One is at Transcorp Hilton Hotel.

24. Sheraton Hotel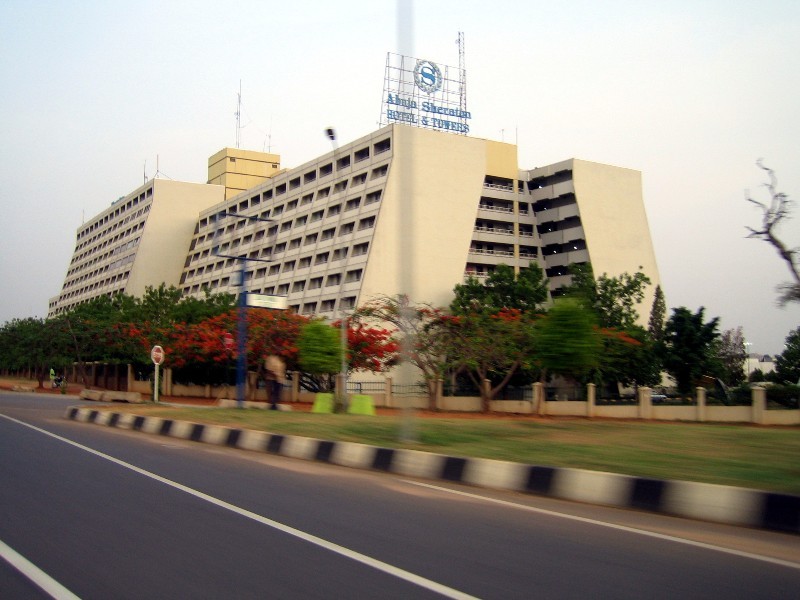 Sheraton group owns a string of world-class hotels in Nigeria and outside. Located at Ladi Kwali Way, Abuja, Sheraton Hotel, Abuja is 40 minutes away from the Nnamdi Azikwe International airport. It mixes sophistication with hospitality. It?s a great spot for romantic dinners and even corporate meetings. You can also be sure that your pictures will look awesome with the great aesthetics their structures provide.
25. Chase Restaurant Terrace, Abuja (near Sheraton)
The Chase restaurant, currently managed by Joseph Dogo, ?is a fantastic choice for all with delectable cuisine and impeccable customer service. Their Sunday brunch (Lebanese and Chinese) is arguably the best Abuja has to offer. There?s a bakery (Cherry?s bakery) which has the city?s best pastries, tucked in at a corner of the restaurant.
People who viewed this also liked...
Abuja, one of Nigeria?s most engaging cities visitors will have a great time here if they know the right places to go.?There are lots of interesting places to take a family outing in Abuja and the city is calm and beautiful as well. Find out fun places you can visit on your next family trip.
Abuja, the capital city of Nigeria, is considered be the country?s the lap of luxury. ?The city is home to many of tourist centres and national landmarks like Aso Villa, Millenium Park, IBB International Golf, and lots more. If you are visiting?
Abuja
?and would like to get a feel of the city?s luxuries, we?ve got a list of the best luxury hotels in the city, just for you.
The Nigerian political arena though so vast, is largely centered on the Aso Rock, as it is resides the sit of power, and other high ranking government parastals. Take a tour around Aso Rock by reading this post.