Visa-Free Countries For Nigerians To Visit 2020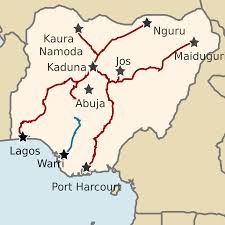 Traveling for Nigerians increasingly requires serious planning. With Nigerian passports ranking 95th in freedom to travel across the world, securing a visa is often difficult and strenuous. Nevertheless, there are visa-free countries accessible to all Nigerian passport holders as well as countries that grant visas on arrival and offer e-visa services.
Visiting such countries reduces the stress experienced while planning vacations. We decided to compile a list of visa-free, visa on arrival and e-visa countries you can visit with just your Nigerian Passport and still have a good time.

Visa-free countries Nigerian passport holders can visit include the following.
Before diving in, it is important to note that some of the countries offer visas on arrival to Nigerian passport holders for an affordable fee. Here's the list:
List of Visa Free Countries for Nigerians
1. Barbados
Caribbean Region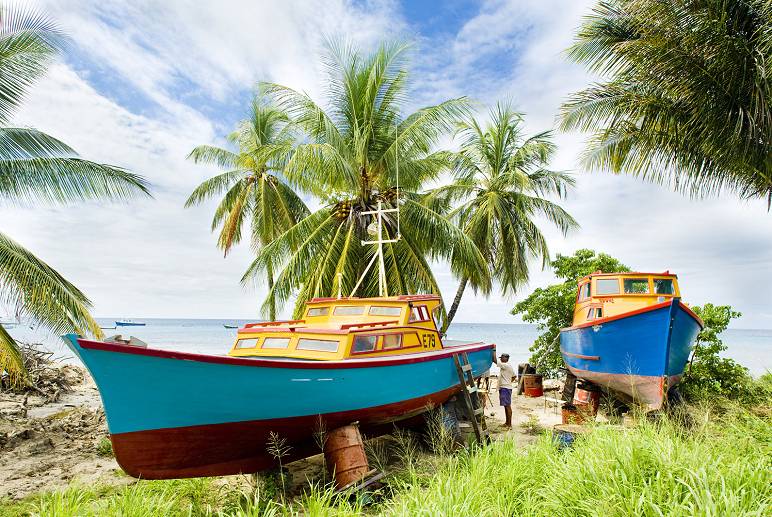 Barbados, which is the birth country of pop icon, Rihanna, welcomes Nigerians for six months visa-free. This country is in the western area of the North Atlantic and 100 kilometers east of the Windward Islands and the Caribbean Sea.
English is the official language here so communication is not a problem. Barbados boasts of 60 amazing beaches and several restaurants with delightful cuisines. If you want to go shopping there, Bridgetown, Barbados? capital city, has everything from top-notch jewelry shops to small boutiques.
2. Benin Republic
West Africa
Gaining independence from France in 1960, the Republic Of Benin has gone through a lot of metamorphoses down the years. Being a neighboring country to Nigeria, entry by Nigerians is visa-free; as instituted by the Economic Community of West African States. This visa-free policy permits Nigerians to stay for a maximum duration of 90 days.
The country is home to the Pendjari National Park, which was nominated as a UNESCO World Heritage site in March 2009. The park is named after the Pendjari River and covers about 2,755 sq km of land. It is home to wide range wildlife, among which are buffaloes, antelopes, West African lions, elephants, and birds among others. You will enjoy quality time at this park if you visit via the hills and cliffs of the Atakora range, which provides a scenic and wonderful backdrop of the park.
3. Burkina Faso
West Africa
With a name translated to mean "The land of honest men", Burkina Faso is home to a significant amount of gold reserves. Nigerians can visit the country on a visa-free basis and can stay as long as a return ticket and a valid passport are tendered.
Burkina Faso is most famous for its music and drumming culture. If you are interested in learning West African drumming, then this is the country to visit!
As with music, art is also part of the culture of Burkina Faso. The country hosts the International Arts and Crafts Fair in Ouagadougou, better known by its French name as 'SIAO'; Le Salon International de L'Artisanat de Ouagadougou, which is one of the most important African handicraft fairs in the world.
4. Cook Islands
South Pacific Ocean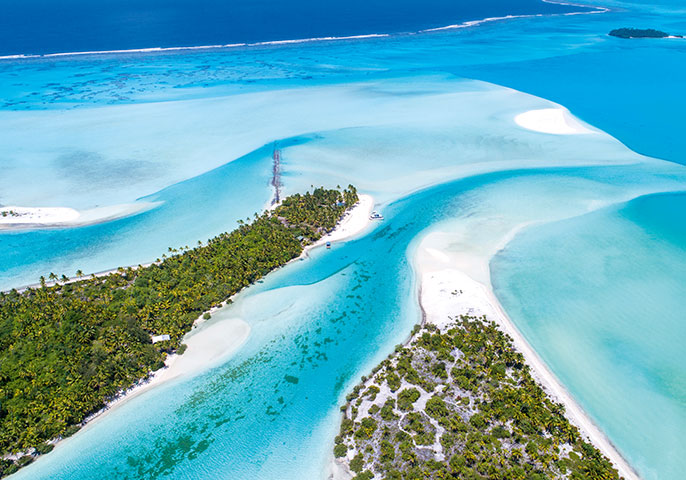 Cooks Island is an island country in free association with New Zealand. The country is breathtakingly beautiful and offers visa-free entry for Nigerians on tour for a period of 31 days.
The main island of Rarontoga offers a variety of amazing activities to engage in. From the mountainous areas perfect for hiking to the unique shopping experiences, Cooks Islands meets the definition of paradise.
5. Cameroon
Central Africa
Known as "Africa in miniature", Cameroon features French and English speaking portions, Muslim and Christian dominated regions, the tallest mountain in West Africa and terrains that includes rain forest, desert plains, mountains and high plateau.
The country, one of the visa-free countries for Nigerian citizens, shares a border with Nigeria. Valid passport holders from Nigeria can enjoy a stay without visa for a period of 90 days. While in Cameroon, you can visit tourist sites like the Limbe Botanic Garden, Benedictine Museum of Mont Febe, National Museum of Yaounde and the Kribi.

6.Cape Verde
West Africa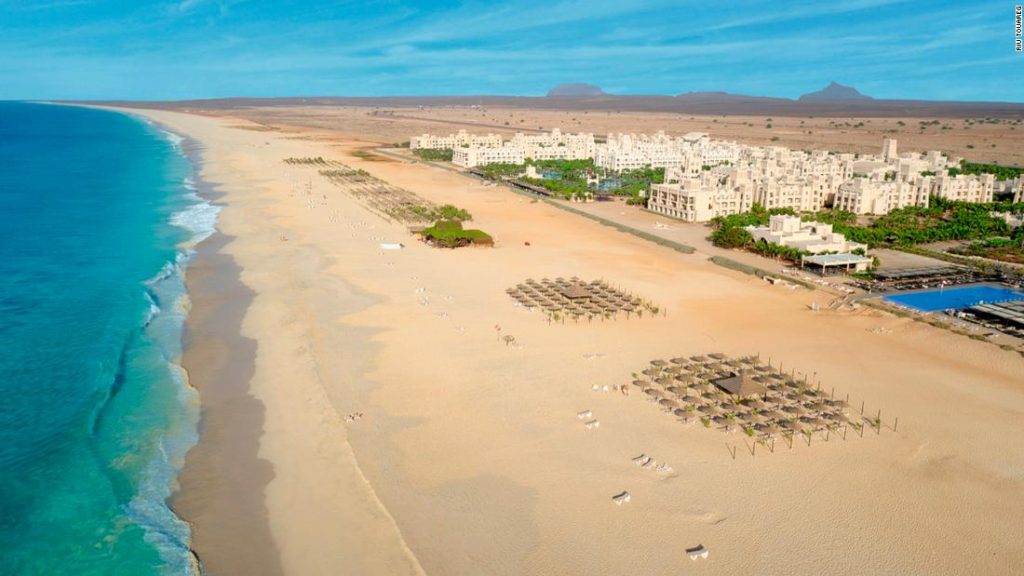 Cape Verde is a former Portuguese colony. The country offers Nigerians visa-free entry. This island country is located on the West African coast. The official language is Portuguese and the national language is Kriolu. The weather is welcoming due to the surrounding seas. Tourism has been flourishing in Cape Verde, making it a great center of tourist attraction.
Read: Top things to do in Cape Verde
Cape Verde is said to be a safer destination for solo women travelers. There are loads of fresh fruits for those that enjoy eating fruits. This is a great place for Nigerians to visit without a visa.
7. Chad
Central Africa
Nigerians can visit Chad without worrying about paying for a visa i.e it's totally free. This is because it has been established that the Country is one of the visa-free countries for Nigerian citizens. Located in the central African region, it's easily the home and base of a wide variety of wild animals.
You can pay a visit to the Zakouma National Park; which includes 44 species of large animals, and many species of birds. If you are one for historical artifacts, it would interest you that the region is full of interesting sandstone formations - graceful fingers of rock and many hundreds of natural arches.
8. The Ivory Coast (Cote d'Ivoire)
West Africa
The Republic of The Ivory Coast grants free visa-free entry to Nigerians for 90 days. Abidjan is it's the capital city and is quite an attractive city, laced with lagoons and close to the ocean, with many hills and lush tropical flora.
You can visit the beautiful Cathedral of Abidjan, perched on a hill overlooking the city; the zoo, although modest but still enjoyable for children; the Parc du Banco, a virgin rainforest; and the large open-air markets in Cocody, Treichville, and other suburbs. A lagoon boat tour offers an impressive view of Abidjan's skyline. There are many options for trips outside of Abidjan. It is possible to go north to Korhogo or Comoe Game Park on a 3-day weekend, and there are many pleasant day trips.
9. Dominica
Caribbean Region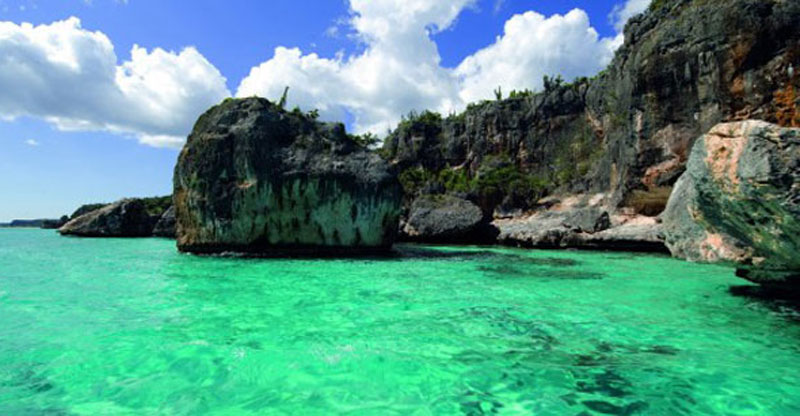 Dominica grants Nigerians a free entry for 6 months. This country is a mountainous Caribbean island with tropical rainforests, waterfalls, lakes, gorges, rivers, and steamy hot springs. The rugged coastline accommodates rustic shoreline villages and rocky black-sand beaches, which tend to be good for snorkeling or diving spots. The currency is East Caribbean Dollar (XCD), while the official language is English. Dominica is a must-see destination for adventurers, lovers, tourists and anyone seeking an epic vacation.
10. Fiji Island
South Pacific Ocean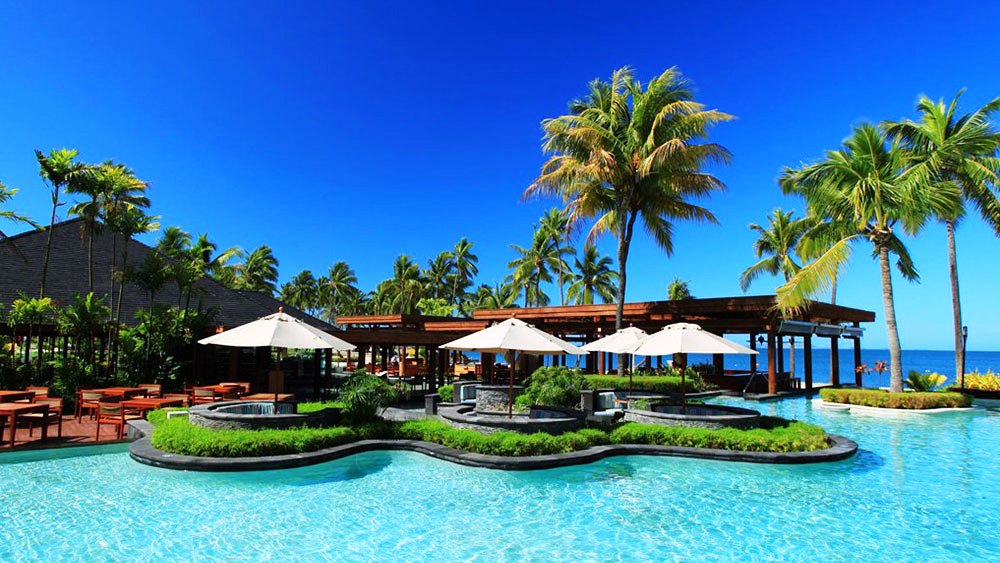 The Republic of Fiji is situated in the South Pacific Ocean. Made up of 333 islands and about 800000 people, the capital is Suva and English is one of the official languages. This Oceania country is said to have one of the most developed economies in the Pacific.
As a Nigerian Passport holder, you can stay in the country for 4 months without a visa, but you may need a visitor's permit for the period of your stay. This permit can be renewed after the visa-free period for 2 months. In Fiji, you can explore the incredible beaches, diverse marine life and some of the most appealing tropical scenery.
11. The Gambia
West Africa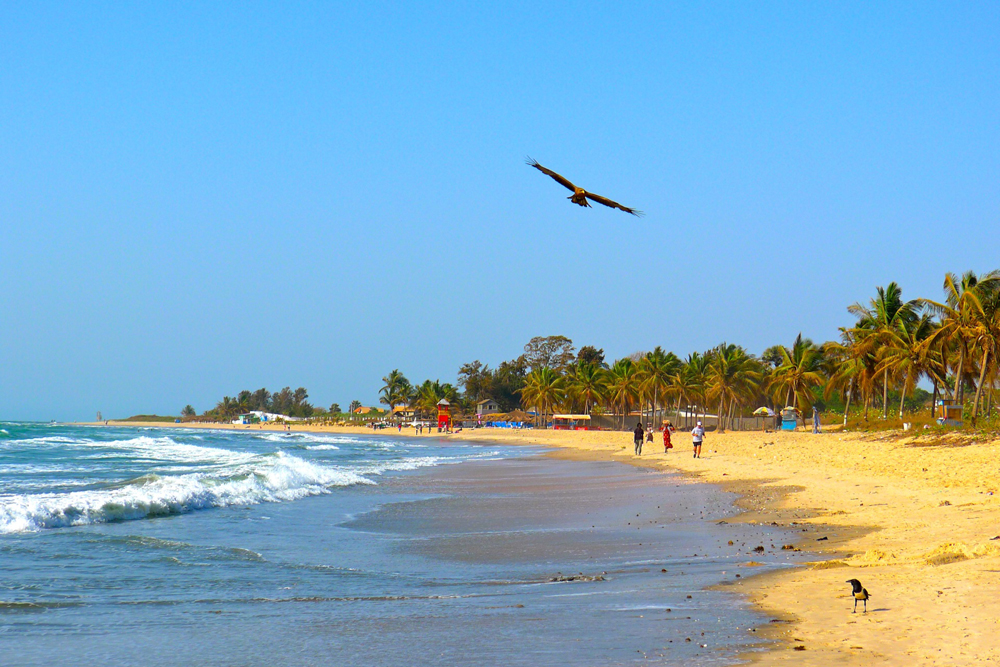 The Gambia holds the title of the smallest country in Africa, occupying the length of the Gambia River valley and its surrounding hills. Nationals of Nigeria may enter The Gambia visa-free for up to 90 days.
There are different tourist ideas in the country; You could visit the Kachikally Crocodile pool or the beautiful Sanyang Beach. Road trips to different parts of the country are usually very exciting. The country also has a very wide variety of wildlife. It's no surprise that the Country is one of the visa-free countries for Nigerians.
12. Ghana
West Africa
A country of friendly and welcoming people, Ghana is increasingly becoming a favorite tourist destination. As part of ECOWAS benefits, Nigerians are not required to obtain a visa for a stay of up to 90 days can. The country is famous for its various slave trade historic artifacts such as forts built by the British, Dutch, Danish, Germans, Portuguese, and the Swedish dotted along the coast.
You can also hang out on the beautiful beaches such as Kokrobite and Winneba; visit the two renowned national parks inland, or check out the remote history of the Ashanti, including the Manhiya Palace, the Asantehene's Palace and Okomfo Anokye Sword.
13. Guinea
West Africa
A warm and remarkably small country roughly the size of the United Kingdom, Guinea is one of the visa-free countries for Nigerians to visit. While the country has tremendous natural resources available to them (which includes around one-half of the world's reserves of bauxite, and many major golds, jewel, and metal industries), they rate very poorly in the UN's quality of life index. Officially called the Republic of Guinea, the country adopts the use of French as its lingua franca
One of Guinea's strong points is it's National Museum which highlights the distinct ethnic tribes in Guinea along with various traditional instruments.

14. Guinea-Bissau
West Africa
A country bordered by Guinea to the south and east, and Senegal to the north, Guinea-Bissau offers visa-free entry to Nigerian Passport holders. The country has a couple of forests and a natural park where you can see chimpanzees if you're lucky.
If you are planning to visit Guinea-Bissau, you should learn a few Portuguese phrases as Portuguese is the official language of instruction in the country.
15. Haiti
Caribbean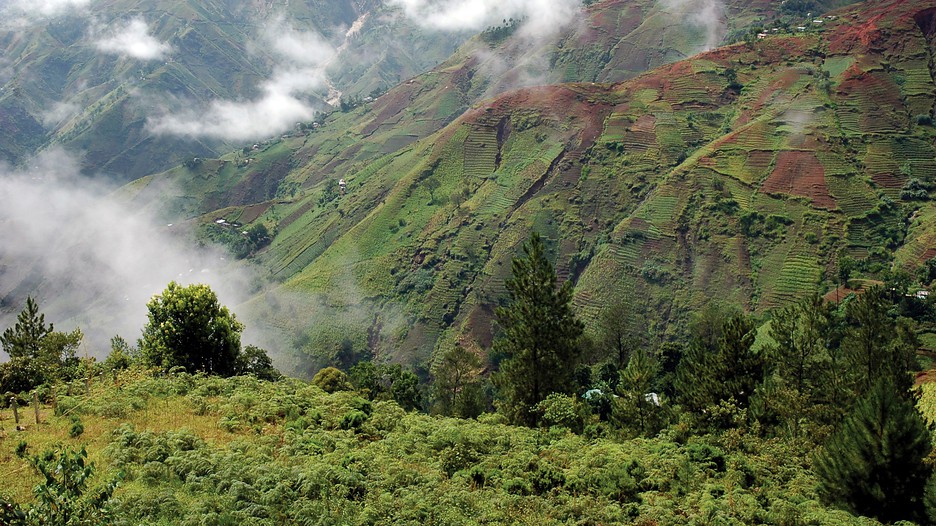 Haiti is a Caribbean country that occupies the western third of the Caribbean Island of Hispaniola. Nigerians can stay for 90 days visa-free. Due to its mountainous terrain, Haiti is a heaven for hikers and explorers.
You could pay a visit to the Labadee Resort managed by Royal Caribbean International. Attractions in Haiti include numerous beaches, water sports, a waterpark, and traditional Haitian dance performances.

16. Liberia
West Africa
A country with strong historical ties to the United States, Liberia offers visa-free access to Nigerians due to being part of the ECOWAS. The country easily boasts of numerous beaches in and around the capital city of Monrovia.
For an interesting day trip, Robertsport offers a glimpse of Liberia's cultural history as well as clean, beautiful beaches.
17. Mali
Sahel
Citizens of Nigeria can visit Mali without a visa. A country landlocked in the Sahel, Mali holds a lot of history of a past full of struggle. However, it has some incredible sights, including four UNESCO World-Heritage sites, and the historic city of Timbuktu.
The country is known to be the eighth-largest country in Africa.
18. Micronesia
Oceania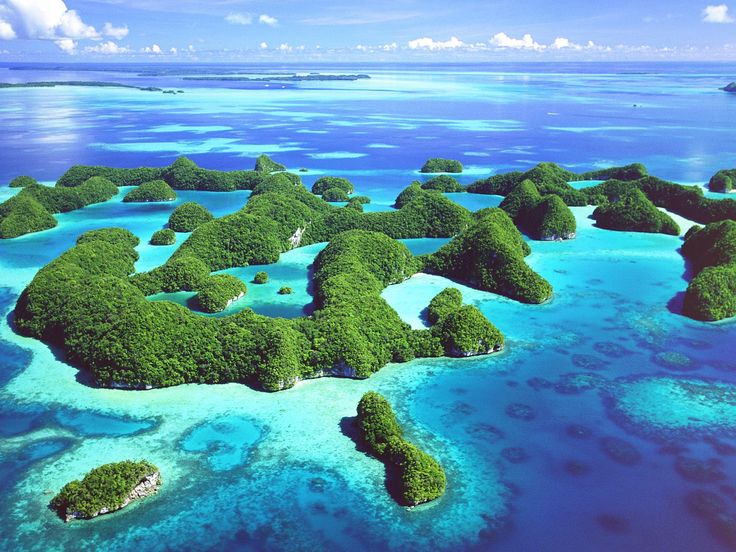 A country located in the northwestern region of Oceania, Micronesia offers a 30-day visa to Nigerians on arrival.
19. Montserrat
20. Niger Republic
West Africa
This West African country shares a border with Nigeria. Due to being part of the ECOWAS body, Nigerians can travel to this country visa-free.
21. Pitcairn
22. Senegal
West Africa
With the Atlantic Ocean to the west of this West African country, Senegal is home to the teeming population of African wildlife. The country is visa-free for all Nigerians due to its membership in the ECOWAS body. You could take a trip to Senegal and pay a visit to the Reserve filled with different wild animals such as Giraffes, Rhinos, Elands, Antelopes, and different bird species.
23. Svalbard
24. Sierra Leone
West Africa
Located on the West Coast of Africa, Sierra Leone is one of the visa-free countries for Nigerians as part of ECOWAS regulations. Interesting places to visit include the beaches in the Freetown peninsula and Banana Island; which offer unsurpassed natural beauty, history, water activities among other attractions.
25. Seychelles
East Africa
Situated off the coast of East Africa in the Indian Ocean, Seychelles one of the visa-free countries for Nigerians is bordered by other islands like Zanzibar, Madagascar, and Mauritius. Seychelles was mainly unoccupied until the late 18th century when French traders and sailors reached its shores.
Today, Seychelles boasts of a diverse blend of cultures?French, British, African, Indian, Chinese and Arab?as well as incredible cuisines and some of the best beaches in the world. It offers a visitor's permit that is valid for 3 months and can be extended for another 3 months. English and French are spoken in Seychelles. Each of the 115 islands of Seychelles has its own flair and a mystical enticement.

26. Togo
West Africa
Being a West African country, Nigerians do not require a visa to enter Togo. Argued to be one of the nicest places in West Africa, Togo is filled with white sandy beaches, friendly people, and hills and mountains waiting to be explored.
27. Vanuatu
Oceania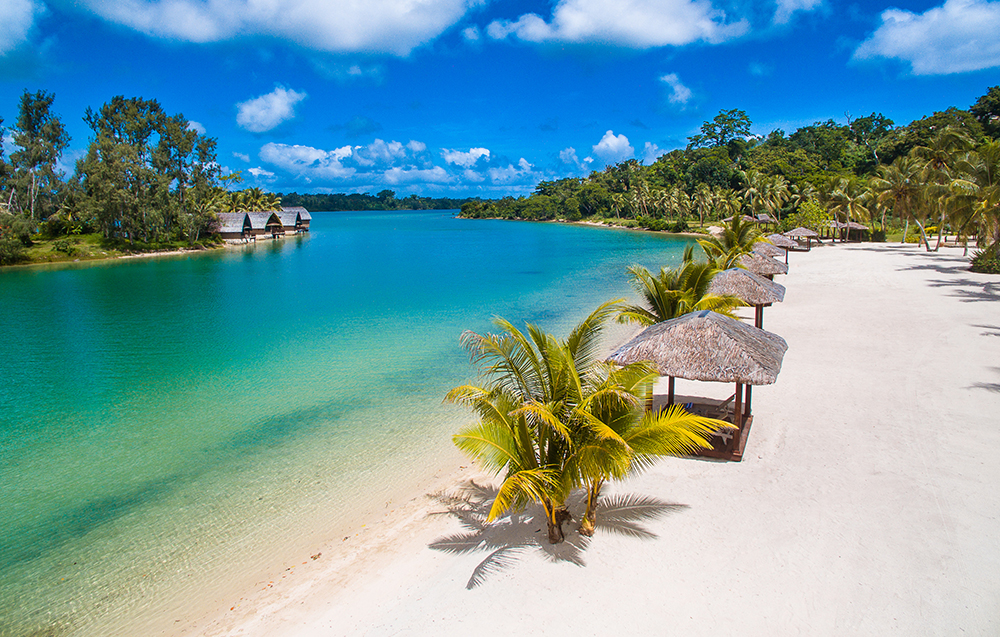 This country is one of the visa-free countries for Nigerian passport holders and consists of 83 islands in the Southwest Pacific. Nigerians are allowed to stay in the country without a visa for a maximum period of 30 days. The country has a couple of well-known attractions such as the Yasur Volcano on Tanna and the Coolidge dive in Santo.
28. Saint Kitts and Nevis
List of Countries That offer Visa On Arrival or e-visa to Tourists From Nigeria
Antigua and Barbuda- e-visa
Comoros-visa on arrival for 45 days
Cambodia-visa on arrival/e-visa for 30 days
Djibouti- e-visa
Ethiopia-visa on arrival/ e-visa for 90 days
Gabon- e-visa
Iran- visa on arrival/ e-visa for 30 days
Kenya-visa on arrival/e-visa for 90 days
Kyrgyzstan-e-visa
Lebanon- visa on arrival for 30 days
Lesotho-e-visa for 14 days
Madagascar-visa on arrival/ e-visa for 90 days
Malawi- e-visa for 90 days
Mauritius- visa on arrival for 14 days
The Maldives-visa on arrival for 30 days
Mauritania-visa on arrival
Mozambique-visa on arrival for 30 days
Namibia- visa on arrival
Rwanda- visa on arrival/e-visa for 30 days
Read: A Nigerian Tourist's Experience in Kigali, Rwanda
Palau-visa on arrival for 30 days
Qatar-e-visa for 30 days
Samoa-visa on arrival for 60 days
Somalia- visa on arrival for 30 days
Suriname- e-visa
Sao Tome and Principe-e-visa
Timor-Leste- visa on arrival for 30 days
Tuvalu- visa on arrival for 30 days
Uganda-visa on arrival/e-visa
In conclusion, to be eligible to travel to these countries without a visa, you need to possess a valid passport, a valid health certificate, proof of accommodation, proof of sufficient funds and a valid return ticket.